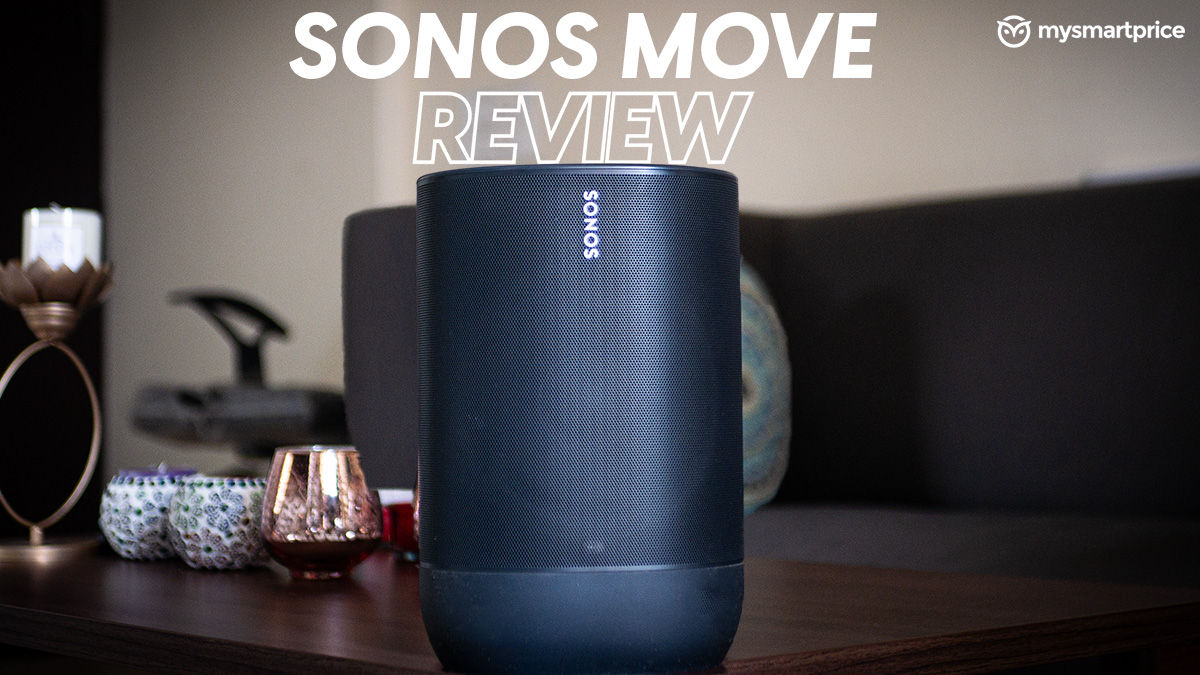 Sonos, for the better part of their existence, have produced speakers fit for indoors. They are responsible for bringing multi-room audio setups into vogue. But with the Sonos Move, they are going outside their walled gardens (quite literally). It's their first product with Bluetooth audio support and an in-built battery, befitting its name. But not everything is perfect. Priced at Rs 32,249, it's about 10 times the cost of a typical portable Bluetooth speaker. So, should you splurge such a big amount? We find out in this review.
What Is Good?
Powerful audio with nice instrument separation and bass
Good and minimal design
Bluetooth support
Support for Amazon Alexa and Google Assistant voice control
Great battery backup
What Is Bad?
Pricey
A bit unwieldy to carry around
Vocals can be overpowered by bass in some songs
Sonos Move Review: Design and build quality
The Move is available in two colourways
It is portable, but at times, it becomes unwieldy to carry around
The Move follows Sonos' design language quite well. In fact, it is somewhat similar to the One SL, but taller and a bit curvy — just as we like our speakers. 75% of the speaker is covered with metallic grilles, while the rest comprises good-quality plastic and rubber. The bottom is covered with the latter, for it helps with the grip when placed on the floor. The back side of the speaker has a little indent, which has room for power, pairing, and connectivity buttons. There's also a subtle concave handle here.
Design

Specifications

Dimensions

Height: 240 mm

Width: 125 mm

Depth: 160 mm

Weight

3 kg

Colours

Shadow Black, Lunar White

IP Rating

IP56

Finish

Matte
It can surely move like a jagger but in close proximity. Due to its dense body, carrying it around for long periods can be tough. It's perfect for carrying it to a cute garden date or to your friend's place for a UNO night — but not meant for outstation trips. It may be an inconvenient but necessary trade-off for the large magnetic drivers inside, which produce detailed sound.
The touch capacitive buttons, LED light and six microphones take up the top area. These buttons work flawlessly and are easy to understand. The Move comes with a charging ring, which can be placed anywhere in the house. Once you are done losing to back-to-back draw four cards, you can bring back the Move and place it right into the ring, by adjusting for the contact plates at the back. It can also be charged using a USB-C connector.
The Move is IP56 rated, so you can also take it to a nearby beach and not be worried about dust and water entering the speaker. Moreover, Sonos also claims it is shockproof — so dropping it from your nightstand should not cause any major issues.
Sonos Move Review: Features
The Move can play music using Wi-Fi and Bluetooth

It also has support for Amazon Alexa and Google Assistant
The Move supports Bluetooth 4.1 and can only support SBC and AAC codecs. It is a shame that such a premium product does not have support for aptX or aptX HD codecs for better Bluetooth connectivity. The speaker can also be connected via Wi-Fi.
| | |
| --- | --- |
| Bluetooth | Bluetooth 4.1 – SBC and AAC codecs |
| Supported platforms | Android, iOS, Mac, and Windows |
| Voice assistant | Amazon Alexa and Google Assistant |
There's neither any difference in the audio fidelity between the two connectivity options, nor are there any connection issues. But, when paired via Wi-Fi you are sadly limited to the Sonos app. In Bluetooth mode, you can pretty much go crazy.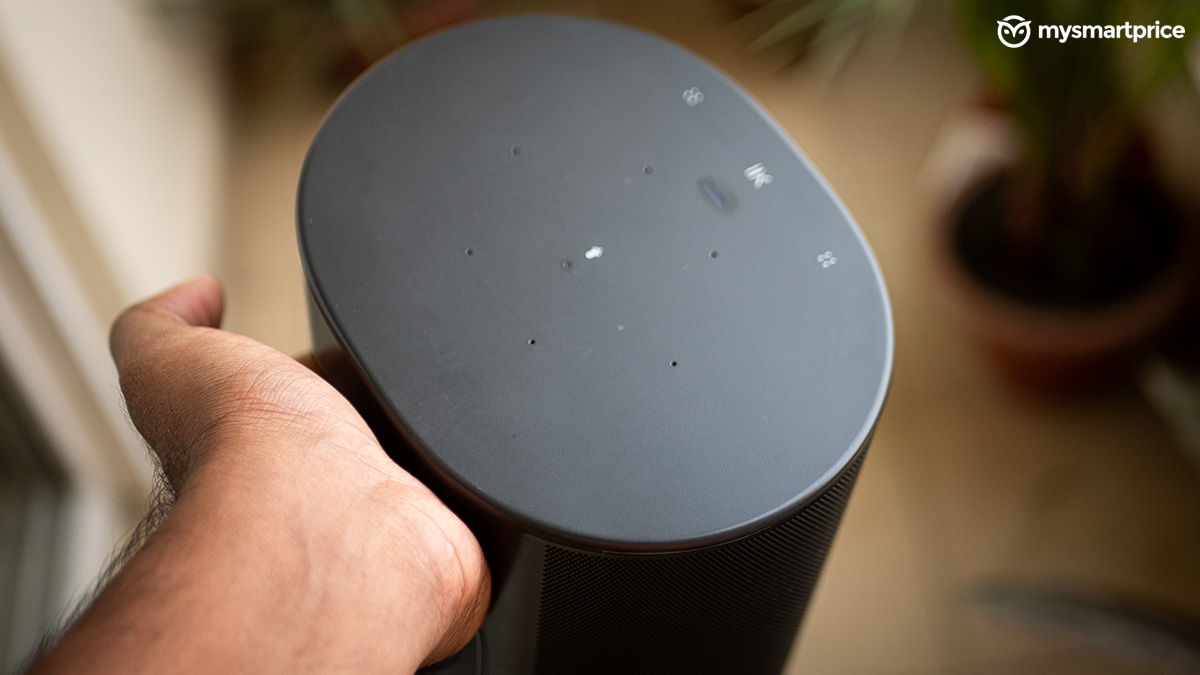 The Sonos app can be a bit challenging for first-timers. The app allows integrations with music platforms such as Spotify, Apple Music, YouTube Music, Amazon Music, and many other options. The Move also has support for Trueplay.
Setting up a Sonos device has never been easy, and this time around, I was left pulling my hair in agony because of how complicated the pairing setup was. Once you cross that bridge, however, it is smooth sailing.
The Move can connect to another Move, and move your entire apartment with the audio output. That is the last time I'll be moving you with my puns, I promise. It also has support for voice assistants, but both these features can only be accessed when connected to Wi-Fi.
Sonos Move Review: Sound and battery
The Move can fill up your room with sound

The battery life is quite reliable
Remember, in the beginning, I said that it costs 10 times a normal Bluetooth speaker? There's a reason why — Sonos is used to making speakers sound great for home use and at this point, it has become a habit. The Move does not sound like a portable speaker, but more superior. It uses two Class-D digital amplifiers, one downward-firing tweeter, and one mid-woofer. All three combined produce ample sound to fill up your entire flat, let alone a room.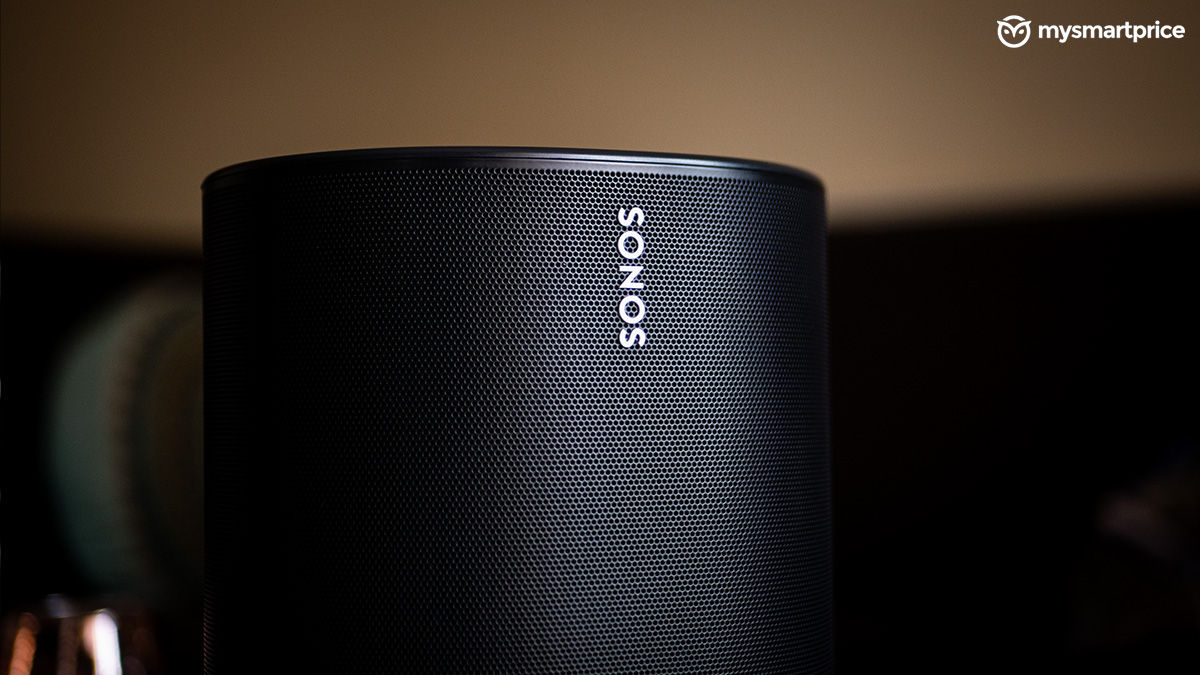 Not only that, it can do proper justice to your lawn parties. The higher volume levels do not come at the expense of low-fidelity audio. It hits the bass perfectly providing a sense of warmth to the output. The soundstage closely matches the One SL but with slightly better instrument separation.
The thumping bass and drums from Safe and Sound by Capital Cities have the right amount of power, to make you dance while not losing out on the vocals and trebles. However, in some songs, such as Michael Jackson's "They Don't Really Care About Us", the vocals can get overpowered by the bass. Regardless, the Move provides an immersive sound experience, be it for a music party or a movie night.
Battery

36Wh – Claims 11-hour playback

Charging method

USB-C port – 12V/3A, 15V/3A, 20V/2.25A

Charging ring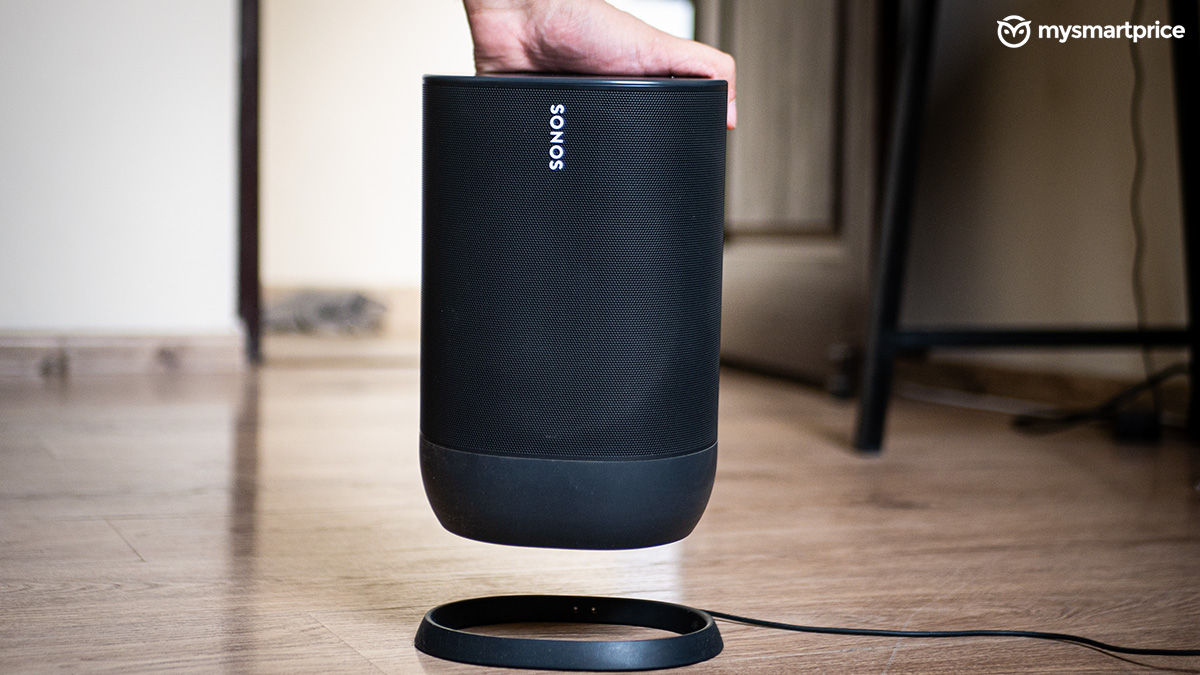 On the battery front, in real-life use, it lasted about 10 hours with the volume at 60 per cent and Bluetooth connected at all times. The charging ring can juice up the Move in about three hours.
Sonos Move Review: Verdict
The Move is an excellent choice if you are looking for a versatile speaker. It is essentially just another one of Sonos' in-house speakers, but with a battery pack which makes it portable. Despite the portability factor, there were times when I would find a way to not carry the speaker around, purely because of the dense body. That said, this is not an afterthought and the battery life on the Move can speak for itself.
The speaker requires Wi-Fi connectivity for certain features like voice assistant and pairing with another Move, which can only be enabled via the Sonos app, which becomes inconvenient. The powerful drivers produce amazing sound and this makes the Move a great speaker to have at parties. But, the Rs 32,249 price tag will definitely sting and there are no two ways about that. If you can move past that (oops, I word played again!), the Sonos Move is a worthwhile speaker option.