Highlights
Sony has announced a new PS5 Model with lighter weight and design ahead of the Holiday season.
The new PS5 Slim will be available in the market in US starting this November and is set to expand globally later.
Sony is pricing $499.99 USD for the new PS5 disc edition and $449.99 USD for PS5 Digital Edition.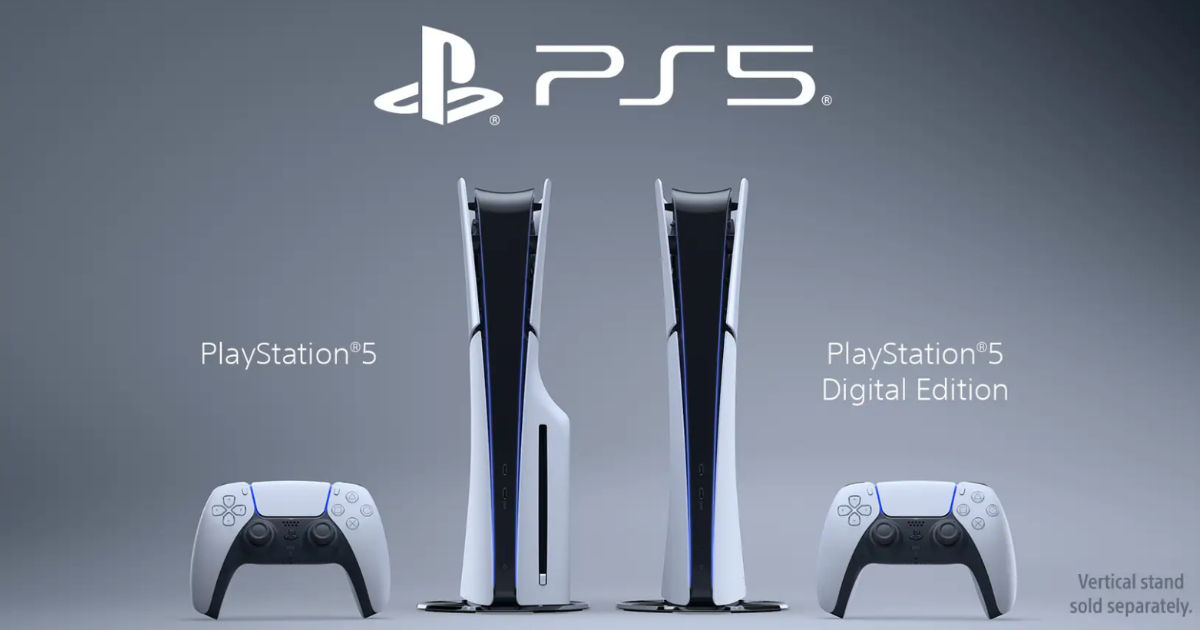 After months of anticipation and rumors, Sony has officially announced the PS5 Slim ahead of the Halloween season. The announcement was made on October 10 and with the new PS5 model, players will get a smaller, lighter version of the console. In addition to a slimmer PS5 model, Sony has announced that the new console will come with more storage and an external disc drive add-on for Digital edition.
Sony has created this new PlayStation 5 model to address the evolving needs of the players. Sid Shuman, Senior Director, SIE Content Communications, said that their engineering and design team had collaborated to create a new form factor that offers more flexibility and choice in a blog post.
Sony's Brand New PlayStation 5 Slim (PS5) Announced with Much Lighter Weight and Add-ons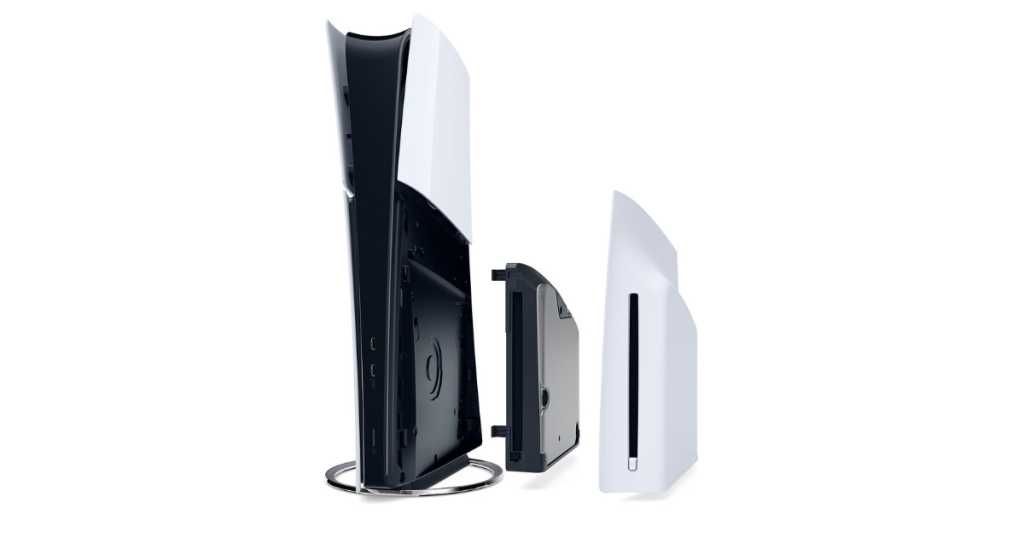 As mentioned in the official blog post, The new PS5 has been reduced in volume by more than 30%, and weight by 18% and 24% compared to the previous models. There are four different cover panels, the top of which has a glossy appearance while the bottom has a matte appearance.
For PS5 Digital Edition users (the console which comes without in-built Blue-ray Drive), Sony is bringing good news. Players can now avail Ultra HD Blu-ray Disc Drive for PS5 later as an add-on, which is sold separately for $79.99 | €119.99 | £99.99 | 11,980 JPY.
Instead of the present PS5's single USB-C and USB-A connections, there are now two slits on each side and two USB-C connectors at the front. This new PS5 model will come with a horizontal stand, and a new vertical stand that's compatible with all PS5 models will be available for $29.99 (€29.99 / £24.99 GBP) separately. In addition, both of the new PS5 variants now have 1TB of storage, compared to the 825GB of the current PS5.
Sony PS5 Slim Release Date and Price
As mentioned by Sony, the new redesigned PS5 variants will be available in the markets for the United States initially starting this November. Players in the US can purchase the console in a few selected retail stores and direct.playstation.com when launched. Sony also announced that it will roll out the new model globally in the coming months. The new PS5 will be the only model offered after stock of the existing PS5 model is depleted.
Following is the list of recommended retail prices for the new PS5 model beginning with the rollout in November at participating retailers:
Region
PS5 with Ultra HD Blu-ray disc drive Cost
PS5 Digital Edition Cost

United States

$499.99

$449.99

Europe

549.99 EUR

449.99 EUR

United Kingdom

479.99

GBP

389.99 GBP

Japan

66,980 JPY (includes tax)

59,980 JPY (includes tax)
Starting in early 2024, an array of PS5 Console Cover colors for the new model will be accessible, including an all-matte Black colorway and the Volcanic Red, Cobalt Blue, and Sterling Silver colors from the Deep Earth Collection. The starting price for the PS5 Console Covers is 54.99 USD, 54.99 EUR, 44.99 GBP, and 7,480 JPY. More colors will be added in the future.
To know complete specifications of the new PlayStation 5 model, fans can check out the official blog post, linked here.
It will take a while for Sony to launch the new model in India. Since it is new, the consoles will be limited in supply. Players should consider when buying the Digital Edition of the new model, as the add-on disc drive would also be distributed in limited quantities when launched.
Daniel Ahmad, Director of Research & Insights at Niko Partners has tweeted that he would not be shocked if Sony considers digital + disc drive add on as the default option for the next generation if the new Digital Edition succeeds in gaining popularity. It will be intriguing to see which of the new console variants makes a steep difference in sales when launched globally.
---
MSP Gaming is the gaming arm of MySmartPrice. We are a one-stop destination for everything gaming. Join our community for regular tournaments and stay updated about the gaming ecosystem – https://bit.ly/msp_gaming_community