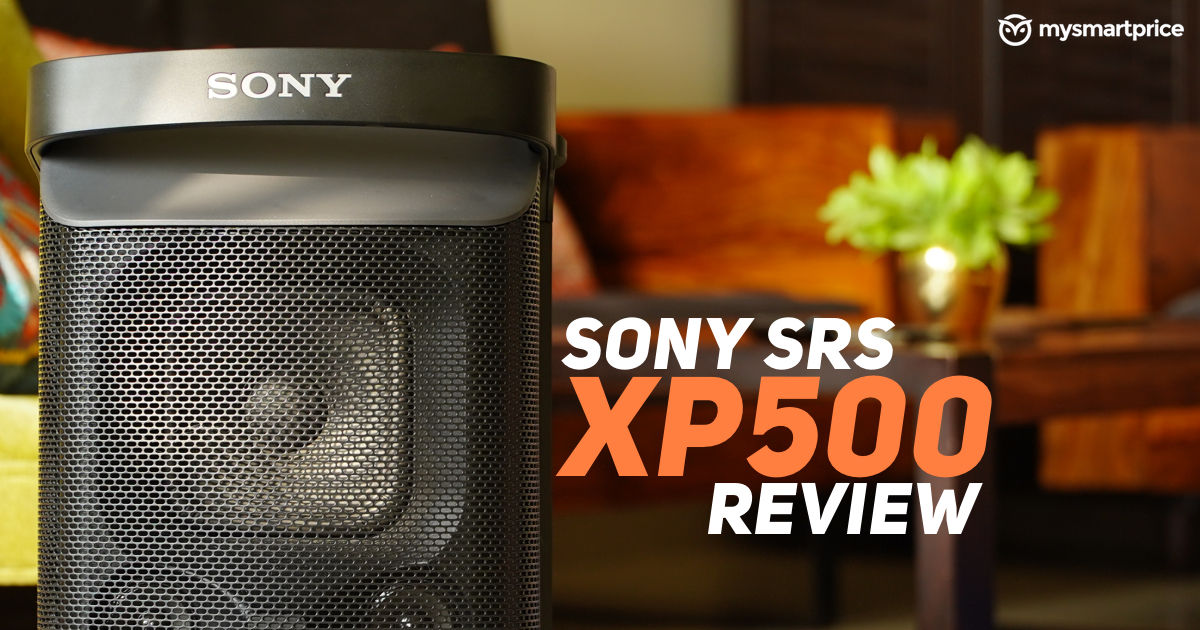 I'll start this review with a confession: I always underestimated the "party speaker" because I am definitely not the correct audience for one. No amount of simulated 360-degree surround can replace a proper set of stereo bookshelves for an oldie, so-called audio purist like me. But apparently, a few friends in the know tell me, there is a huge market for these big, belligerent one-piece wireless speaker solutions, especially in North India. So, when Sony offered me to send over the SRS XP500 from their new X-Series of wireless speakers, I decided to take the bait and evaluate the product objectively. Let's review. 
SRS XP500 – The new-age boombox
The SRS XP500 has a cleaner, more minimalistic look compared to Sony's MHC series of party speakers and I like it better. You get a plain black block of solid plastic body with a soft matte finish all around. There are a couple of handles on the top and the bottom, using which you can pick up the speaker and move it around the house or take it along with you on a trip.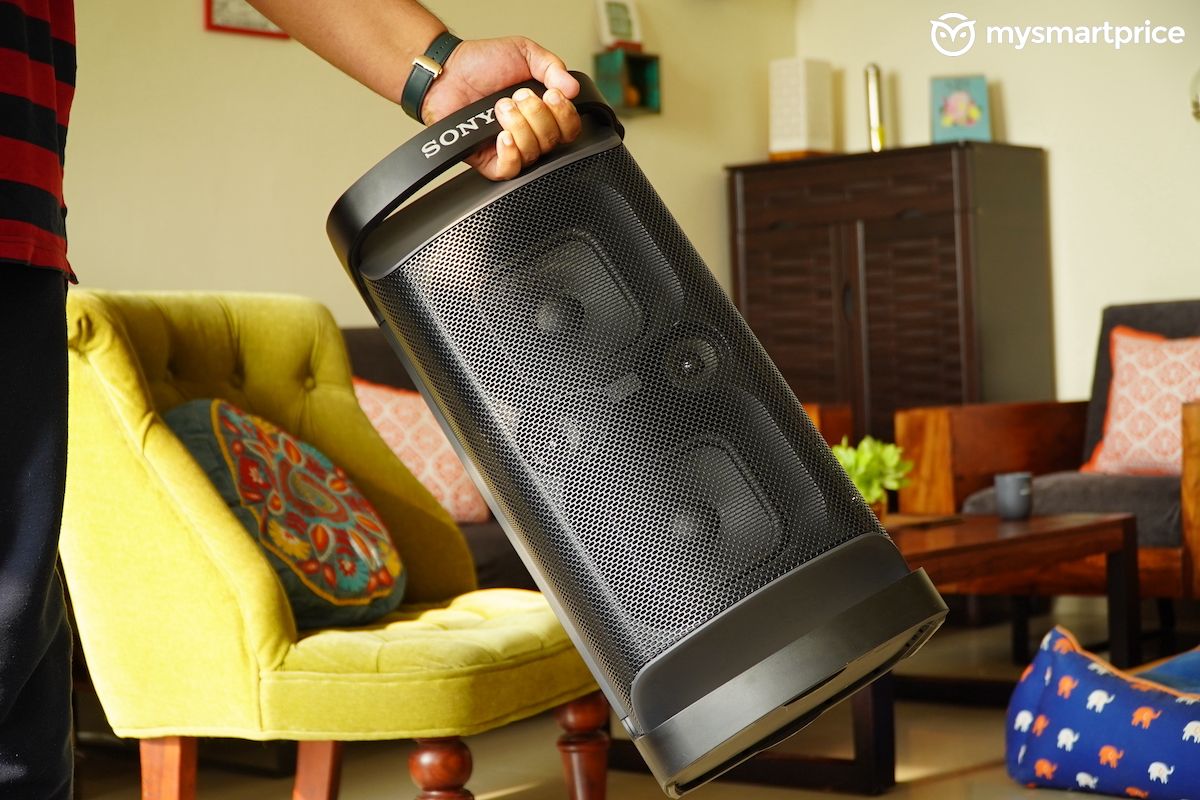 While it is technically portable, let it be known that it weighs about 11 kilograms and is not exactly the lightest wireless speaker out there. Having said that, the actual size and weight is important for the performance of the speakers, so it is not really a con. Just something you need to know before you make a purchase decision. Oh also, you can orient these speakers both vertically and horizontally, for what it is worth. 
Also read: Realme Buds Wireless 2 Review and Comparison vs OPPO Enco M31
But, what's really nice are the soft illuminating LED lights that glow through the chassis. They are tucked under the handles and have a very calming glow without looking gaudy. The reimagined design language along with the comforting light patterns definitely get a thumbs up from me. Obviously, you can tune these lights from the Music Centre official app and Fiestable.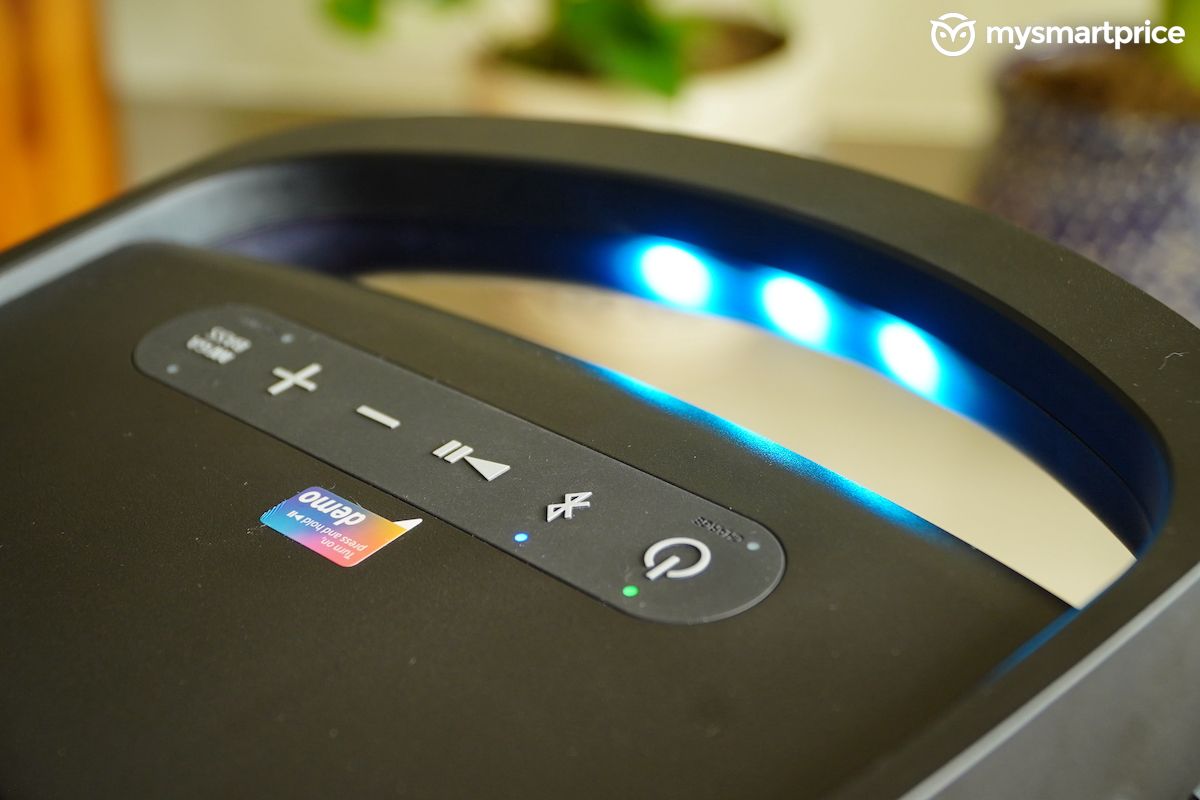 All the inputs are on the back. You get a couple of USB Type-A ports, using which you can also charge your phone thanks to the speaker's internal battery. But, it will be at excruciatingly slow speeds mind you. Obviously, you can also connect a pen drive to play files directly from the drive. I wish Sony had added a tiny display on top, so we could see what song was playing and for other functions. Apart from this, you have a mic input and a guitar input for karaoke. There are dedicated volume knobs for each one of these inputs, which lets you control the levels. Pretty useful, I must say. 
Finally, you have a line of physical controls – Power, Bluetooth, Play/Pause, Volume up, Volume down, and Mega Bass – placed on top of a soft silicon strip. These are soft, mushy buttons and I'd have ideally liked some nice tactile feedback here. 
Big sound when wired
So, you can control the speaker using the Music Centre app. Change the lights, EQ, and more. Anyway, let's talk about the sound quality. First things first, I love the fact that you have support for the LDAC codec. Sony is really doing all it takes to push its proprietary LDAC tech to all its BT products. But, note that the LDAC codec is notorious for poor connection stability and Sony is very outright in that communication. In fact, during my testing I noticed frequent connection drops at a house party. We had to switch off LDAC for a more stable connection.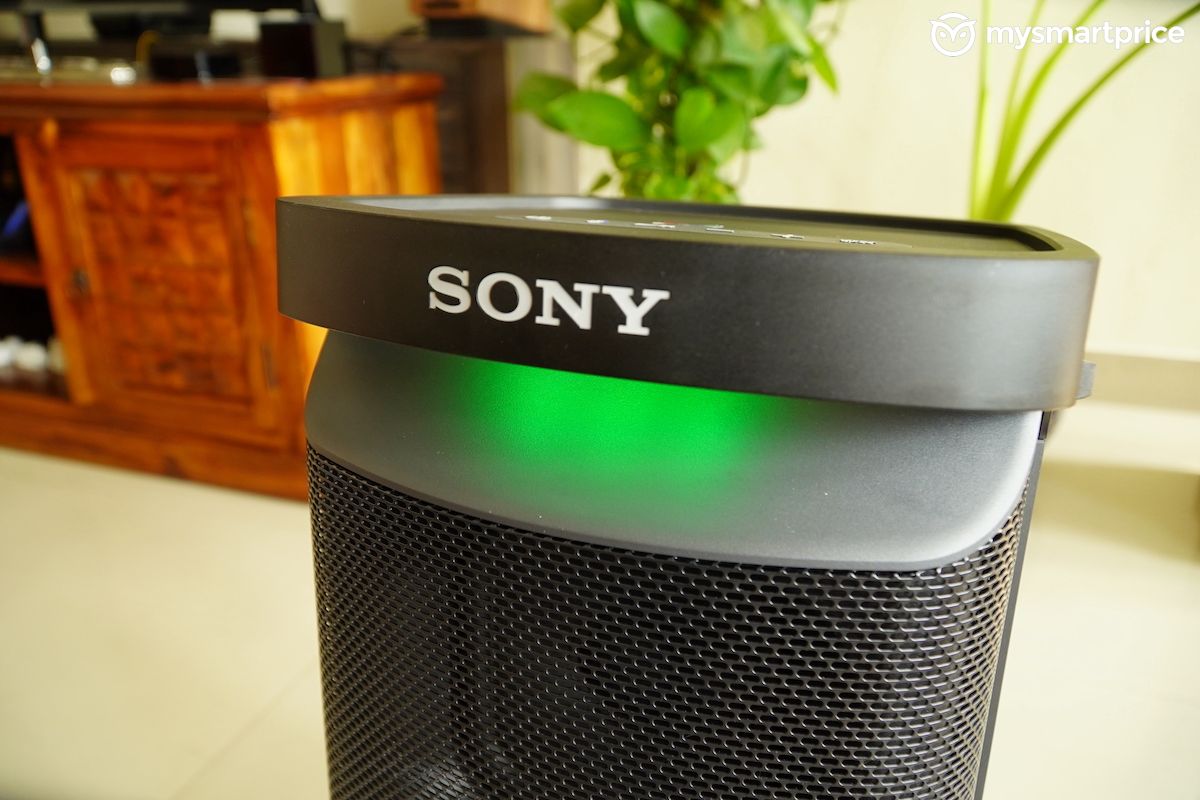 Anyway, the two High Efficiency Tweeters in combination with the two X Balanced Woofer offer a surprisingly clean sound without Mega Bass mode on. I could hear enough detail and resolution, and some clean treble extension too. Whether you are listening to rock or something more mellow, the XP500 actually managed to sound good and fill the 300 sqft hall in which we were testing the product. But, what's really great is the bass extension, even by default. You get some clean thump with enough attack as well. The Mega Bass mode adds more weight in the sub-bass region to make it sound slightly bloated but it has enough volume to rattle the house and disturb the peace of your downstairs neighbours. 
Also read: Nothing Ear 1 Review – the Beginning of Something Interesting
What I appreciated about the sound is that it manages to work well even if you want to do some quiet listening in the night – at low volume levels in your bedroom – before you go to sleep. There is enough dynamic range for it to sound good. However, there are caveats to the sound:
It is an extremely one directional sound. You have to be facing the speaker head on for the best effect. The Live Sound mode does add some more angle to the sound's flow, but it is not enough in my opinion. 

You get the best amplification when the speaker is powered. This means it sounds louder in powered mode compared to BT mode. 
Now, you are promised 20 hours of battery life with LDAC off. I tested it with LDAC and illumination on, and I got about 7 hours from it. Which is actually pretty good too. I think these can easily achieve 15-16 hours at 70-80% volume of continuous listening on any basic BT codec. Battery life is actually pretty sufficient.  
Should you buy the Sony SRS XP500?
The Sony SRS XP500 is priced at Rs 26,990. At that price, it definitely packs in almost all the essential features that one expects from a regular party speaker. Plus, I like the fact that it is actually portable and doesn't need to be connected to a power source all the time. However, I wish Sony had made the sound slightly more omnipresent than one-directional. Because, despite the clean sound tuning in general, I was slightly disappointed by the closed-in sound on the SRS XP500. But, in Sony's defence, they do clearly state that it is front-facing sound, so there's no false marketing happening anywhere. 
Furthermore, since it can't drive enough volume in Bluetooth mode as it can in powered mode, it defeats the purpose of taking it along with you on trips. However, that is actually the least of my concern because I really don't see the appeal in disturbing other people's peace with blaring speakers. Which, by the way, is pretty commonplace in our country. 
Regardless, if you do plan to use these party speakers responsibly, it can get loud enough and be a great companion in parties. And, don't worry if the party gets out of control, because the IPX66 (Dustproof and Waterproof) rating can ensure that the speaker is protected from that uncle who is famous for accidentally spilling his whiskey after a couple of rounds.  
What do you folks think of the SRS XP500? Like it? Would you buy one? Let me know in the comments section below. 
Thanks for reading till the end of this article. For more such informative and exclusive tech content, like our Facebook page