Highlights
SuperGaming has joined hands with World's Leading Gamer and YouTuber, Techno Gamerz (Ujjwal

Chaurasia)

from India.
This partnership is set to bring Techno Gamerz as a playable character in a new mobile game, created by Super Gaming.
The

Chaurasia's character in the new game will be called Techno.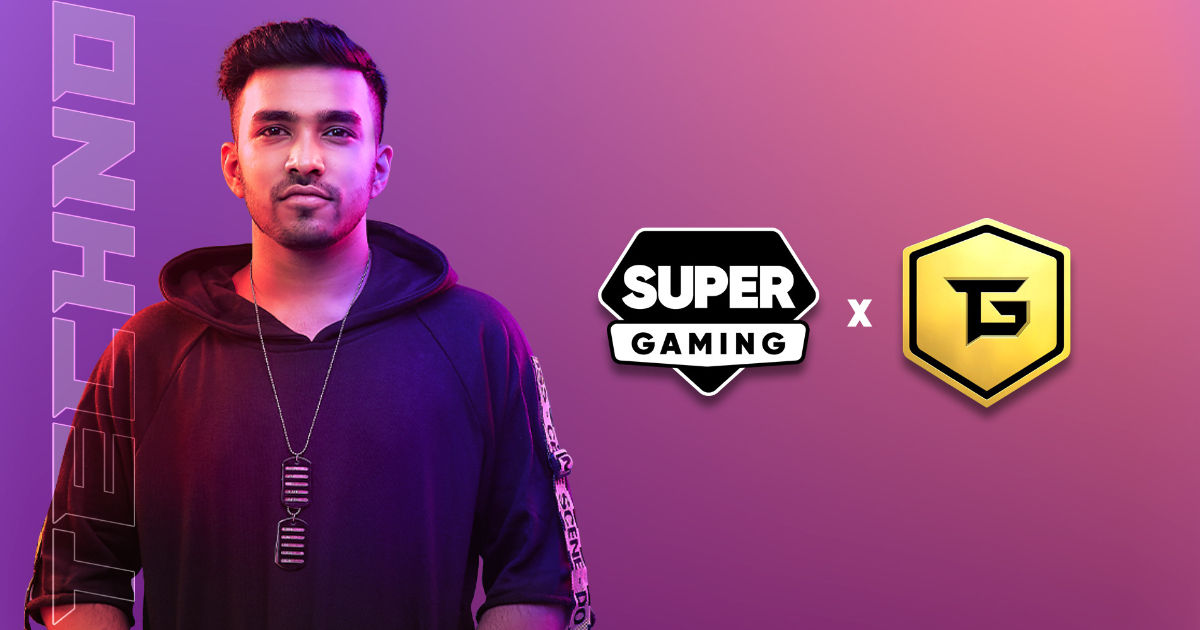 Popular Indian Youtuber and Gamer Ujjwal "Techno Gamerz" Chaurasia has partnered up with Pune-based game studio SuperGaming for an upcoming project.
Ujjwal Chaurasia, popularly known as Techno Gamerz, is a New Delhi-based Indian YouTuber. He gained popularity in the gaming community with his ultimate GTA V gameplay series. With 32.1 million subscribers, he is the second most-subscribed gamer on YouTube in India. As a result of this new partnership, the gamer will soon be unveiled as a playable character on an unannounced game from SuperGaming.
The game's character will be called Techno, as revealed by the YouTuber himself in the announcement video.
Also Read: BGMI Maker Krafton's Newest Game Road to Valor: Empires Launched in India: Download Details, Pre-Registration Numbers
SuperGaming to Introduce Techno Gamerz in a Mobile Game
The developers have not disclosed the project's specifics, nor have they confirmed the role of Techno Gamerz's character in it. Ujjwal, as the poster child for gaming in India, will support SuperGaming in making their games more appealing to young Indian viewers. Apart from his participation as a new character in the new game, Ujjwal will provide crucial insights and comments to SuperGaming towards the game's development.
"With Techno Gamerz as a playable character in our soon to be revealed game, we're bringing a new way for fans to interact with their favorite creators and creators to build a closer connection with their fans," says Super Gaming's CEO – Roby John.
SuperGaming will also hold a number of on-ground events based on its games, giving fans of Techno Gamerz, a chance to meet him as well as other creators in person. This is a progression of how SuperGaming's biggest hits, MaskGun and Silly Royale, were created. MaskGun, a popular multiplayer shooter, has had over 67 million players since its release.
Similarly, the newly released social deduction game Silly Royale has over 22 million players, owing in large part to consistent community and content developer initiatives. Through this collaboration with Techno Gamerz, the firm wants to do the same for future releases. SuperGaming has over 300 million players across various games, with a global audience. MaskGun and Silly Royale are two of its most recent hits.
SuperGaming is also working on Indus, a forthcoming Indo-Futuristic battle royale for mobile, PC, and consoles, as well as numerous more games that have yet to be released. Recently, the developers have announced a strategic partnership with Olympic Pistol Shooter, Heena Sidhu and she is set to make her appearance in Indus soon alongside another playable character named Mor-Ni.
SuperGaming will share additional information about its collaboration with Techno Gamerz in the coming weeks.
Also Read: PUBG Mobile 2.5 Update (5th Anniversary) Released: To Feature New Bugatti Collaboration
MSP Gaming is the gaming arm of MySmartPrice. We are a one-stop destination for everything gaming. Join our community for regular tournaments and stay updated about the gaming ecosystem – https://bit.ly/msp_gaming_community