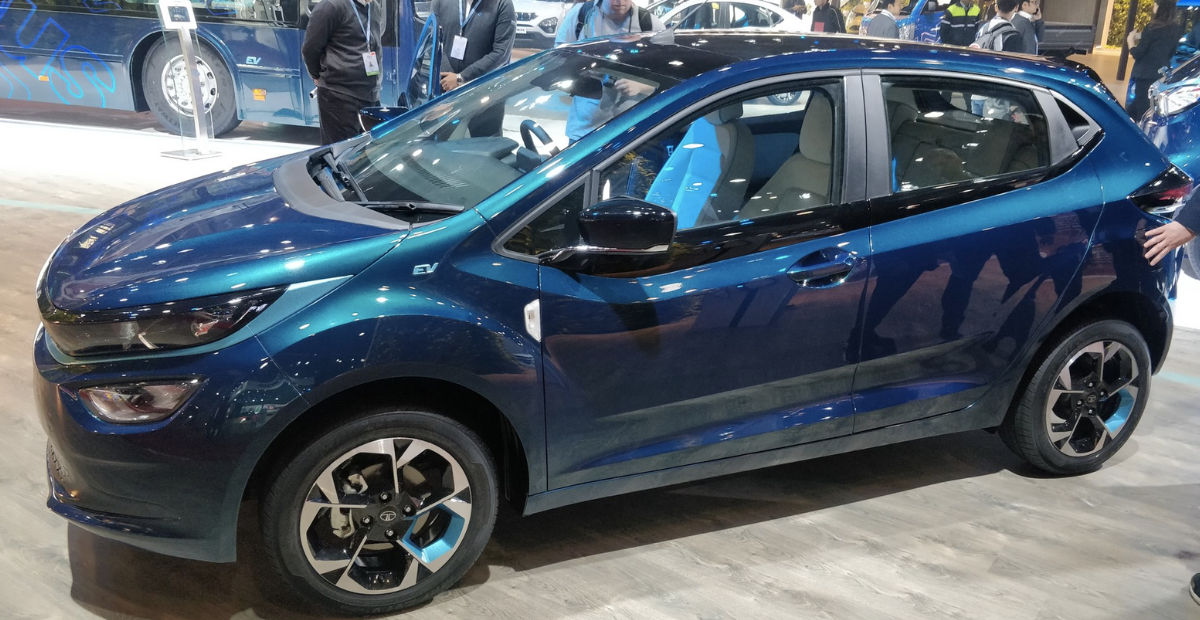 The competition in the electric vehicles (EV) market is heating up, with several reputed manufacturers offering many different options. You have companies like Hyundai, MG, and Mini Cooper. Now, reputed automobile manufacturer Tata Motors has joined the bandwagon, with the company planning to release more than one electric vehicle in the near future. You already have the Nexon EV and the Tigor EV. Both have proven to be value for money, each fitted with several amenities and featuring a segment-topping range. Expected to be launched soon is the Tata Altroz EV.
Tata Altroz EV Expected Launch
The car is expected to be launched in January 2023. The plans to launch this vehicle have been in the pipeline for quite some time now. The launch date has not been fixed, but expect it anytime in the 1st month of the new year.
Also Read: TVS iQube Electric Scooter: Price in India, Range, Specifications, Colours and More
Tata Altroz Expected Price in India and Availability
Expect this car to be priced at ₹ 12.00 – 15.00 Lakh. This is a competitive price, similar to the other offerings in the market. Regarding availability, the car is expected to be sold out of most Tata Motors showrooms within the country.
Tata Altroz EV Expected Features (Driving range, charging time, fuel type, Motor Power, Battery capacity)
| | | | | |
| --- | --- | --- | --- | --- |
| Driving Range | Charging Time | Fuel Type | Motor Power | Battery Capacity |
| 306 km | 8 hours | Electric | 95kW | 30.2kWh lithium-ion battery |
Tata Altroz EV Expected Key Specifications
This car is expected to be loaded with features and has a lot to offer in this price range. It is decently powerful, has good range and doesn't take too long to charge-a trademark of a good electric vehicle.
Range and Power
The driving range as claimed by ARAI should be around 306 km. This is quite a good range and is on par with the competition. It is similar to that of the Nexon EV. The Altroz EV might share the rest of its powertrain with the slightly costlier Nexon EV. The car churns out 245 Nm of torque and 129 horsepower. The Altroz uses the Ziptron, Tata's signature battery technology which ensures good range and uses liquid cooling in case you want to cover long distances on a single charge.
Battery Capacity
The Altroz EV is expected to use the same 30.2kWh lithium-ion battery and 95kw electric motor as the Nexon EV. This battery pack can be charged from 0-100 percent in around 8-9 hours, with the box wall charger that the car comes with. There's also a fast charging option, which charges the battery up to 80% in less than an hour.
Electric Motor
This car's motor is expected to have an output of 95kW. This car has a Permanent Magnet AC Motor with Single Speed gearbox.
Other key specifications
This car is expected to come equipped with a massive 7-inch touch screen display in the front. This is a sort of command centre using which you can control various car settings. You may even use this for entertainment to watch movies or videos if the need arises. There is also the mobile app for the car using which you can access different features of the car and keep an eye on different parameters like nearby charging stations, battery percentage remaining and locking and unlocking the car.
Length (mm) – 3988
Height (mm) – 1505
Width (mm) – 1754
Wheelbase (mm) – 2501
Tata Altroz Expected EV Design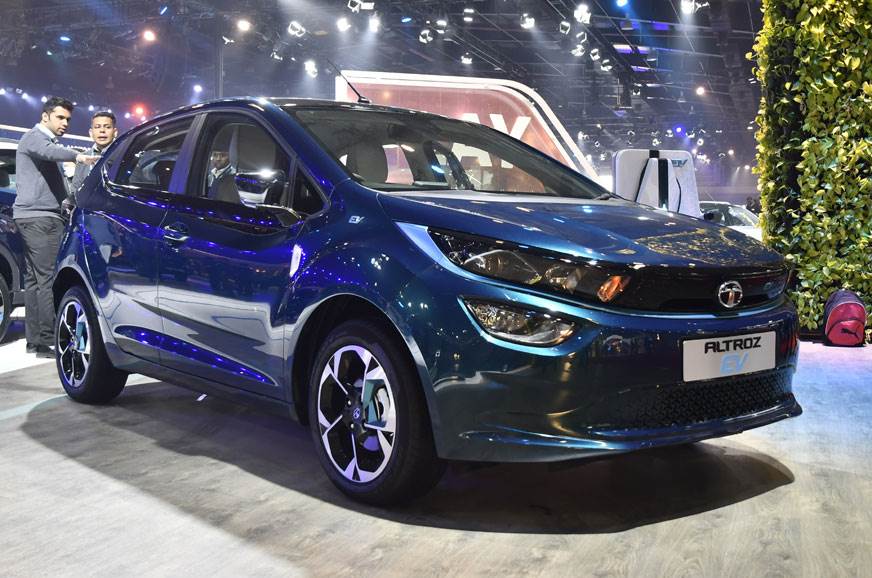 This car is expected to have an athletic stance, sporty silhouette and aerodynamic lines, which make it look rather agile. There will be the signature humanity line enhanced by dual ultra-slim LED headlights as well as digitally inspired lower grills, that lends the car its signature look. Viewed from the side, the design looks like a unique arrowhead forming at the A-pillar intersection, with the front door morphing into its comet tail-like swoosh element, along the window line. While the petrol Altroz has been the same since its launch in 2020, this car will come with a totally fresh design. It will compete against the other hatchbacks in its segment like the Hyundai i20 and the new Maruti Baleno. You have an updated rear design with blue highlights.
Tata Altroz Expected EV Colour
This car is expected to come in Tata's signature teal blue colour.
Tata Altroz EV Expected Service and Maintenance
While the service schedule of the Altroz EV hasn't been released yet, the car would need periodic servicing every 6 months or so, or if some major part has to be changed. Being an EV doesn't require much maintenance and thus won't burn a hole in your pocket.
Also Read: Upcoming Electric Cars in India 2022: Mercedes Benz EQA, Tesla Model Y, Hyundai Ioniq 5, More
How to book or buy Tata Altroz EV?
Once the Altroz EV gets launched, you can walk into any Tata Motors showroom and purchase this car for the given cost. It would be wise to take a test drive before you buy the vehicle.