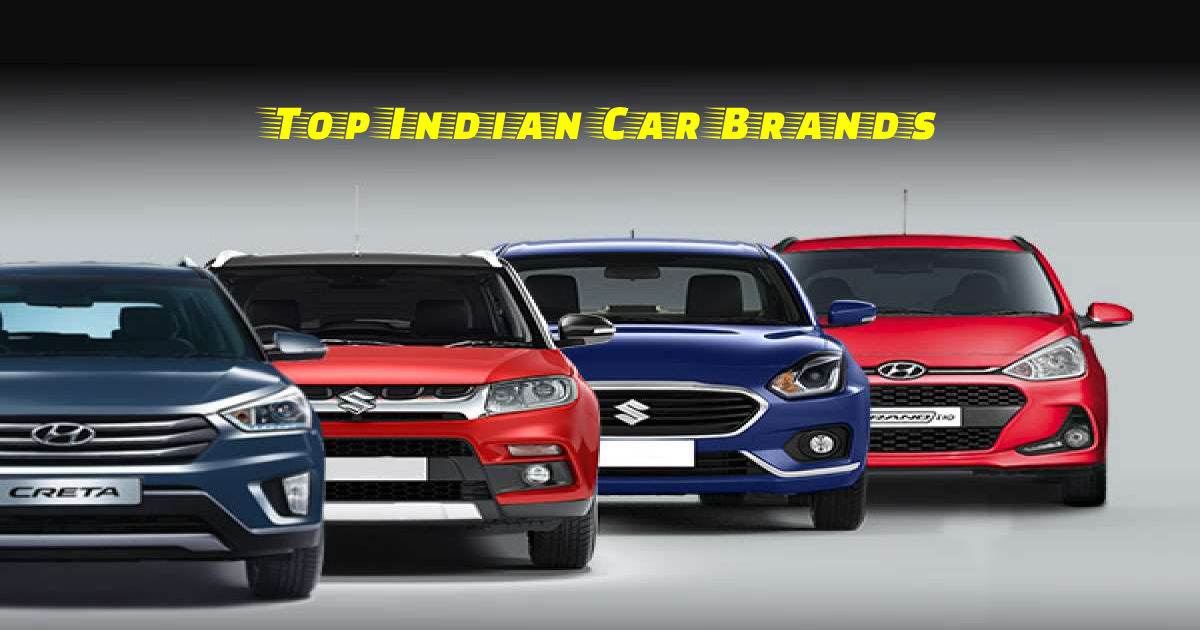 The Indian automobile industry has witnessed significant growth over the years, with several homegrown car brands making their mark on the national and international stage. From producing affordable hatchbacks to manufacturing luxurious SUVs, Indian car brands have become synonymous with reliability, performance, and value for money.
In this article, we will explore some of the top Indian car brands that have captivated the hearts of Indian consumers and gained recognition for their exceptional craftsmanship and cutting-edge technology. Read our list and find out.
Top Indian Car Brands
Maruti Suzuki

What started out as Maruti Udyog Limited is now an Indian subsidiary of the famed Japanese automaker Suzuki Motor Corporation. Maruti cars are reliable, low-maintenance, and meant for the masses. The cars return good mileage and have a solid second-hand value. Most Indian households have a Maruti parked in the garage. The Maruti saga started with the legendary Maruti 800, which marked the dawn of a new age in the Indian automobile industry.
Not one to rest on its laurels, Maruti soon followed this car up with the Omni. Other, more technologically advanced models like the Esteem followed. And who can forget the darling of the small car market-the Maruti Zen? Today, Maruti has come a long way since the 800, Omni and Zen days.
Today you have the S-Presso, Swift, Grand Vitara, Swift, and other snazzy models that have made quite the impression in the market, racking up sales numbers in the thousands. Maruti has a market share of a whopping 41.6% in India. Last year, their sales figures stood at 15.76 lakh units. Currently, Maruti has three manufacturing plants in the country.
| | |
| --- | --- |
| Maruti Ertiga | Rs. 8.35 lakhs to Rs. 12.79 lakhs |
| Maruti S-Cross | Rs. 8.59 lakhs to Rs. 12.56 lakhs |
| Maruti Ciaz | Rs. 9.20 lakhs to Rs. 12.19 lakhs |
| Maruti Grand Vitara | Rs. 10.45 to Rs. 19.65 lakhs |
| Maruti XL6 | Rs. 11.41 lakhs to Rs. 14.67 lakhs |
Also Read: Best Mileage Cars in India 2023
Hyundai

Hyundai has been around since 1996, but the automotive company really struck home with its small car, the Santro. The Santro wasn't just a car; it was an emotion. Suddenly, all of young India was on 4 wheels, and it was as if youth itself had turned into a car and begun traversing our roads.
A number of models followed, most notably the Accent series with its range of comfortable, sporty sedans. Then Hyundai struck gold when it launched the Getz, which opened up a new segment in the Indian automobile market. The Getz was a little larger and more powerful than a Santro, and a term was coined to describe this car, the "hatchback".
Today, Hyundai has a number of cars in its lineup, the most popular among them being the i20 and the Verna sedan. Going from strength to greater strength, Hyundai's future in India looks bright.
| | |
| --- | --- |
| Hyundai Venue N Line | Rs. 12.60 lakhs to Rs. 13.74 lakhs |
| Hyundai Alcazar | Rs. 16.10 lakhs to Rs. 20.65 lakhs |
| Hyundai Tucson | Rs. 28.50 lakhs to Rs. 35.34 lakhs |
| Hyundai Kona Electric | Rs. 23.84 lakhs to Rs. 24.03 lakhs |
| Hyundai iONIQ 5 | Rs. 44.95 lakhs |
Tata Motors

This list would be incomplete without mentioning one of the biggest car manufacturers in the country. Tata Motors comes from the house of Tata, one of the most respected industrialists the country has ever seen.
Tata Cars reflect the ethos of the company, one that is deeply committed to society, serving nothing but the best for people to consume. The birth of Tata Indica brought Tata Motors a fair bit of success, and since then, the company has come a long way.
One iconic move made by this company – was the purchase of Jaguar Cars and Land Rover, from Ford, in 2008. Today Tata has a veritable line-up, including cars like the Nexon, Harrier, and more.
| | |
| --- | --- |
| Tata Tigor EV | Rs. 12.49 lakhs to Rs. 13.75 lakhs |
| Tata Nexon EV Prime | Rs. 14.49 lakhs to Rs. 17.50 lakhs |
| Tata Harrier | Rs. 15 lakhs to Rs. 22.60 lakhs |
| Tata Safari | Rs. 15.65 lakhs to Rs. 24.01 lakhs |
| Tata Nexon EV Max | Rs. 16.49 lakhs to Rs. 18.99 lakhs |
Also Read: Global NCAP Rating: List of Top 10 Safest Cars in India To Buy in 2023
Mahindra & Mahindra

Inherently desi, Mahindra & Mahindra, originally focused on commercial vehicles, has grown into a globally recognized brand. Today, it is renowned for its rugged and durable SUVs.
With a formidable and unique vehicle portfolio, Mahindra & Mahindra also maintains a tractor division. Founded on October 2nd, 1945, in Ludhiana by the Mahindra brothers and Malik Ghulam Muhammad, the company is currently led by Chairman Anand Mahindra, the grandson of one of the founders. Mahindra & Mahindra's SUVs have left a lasting impact on the roads, with iconic models like the Scorpio and the XUV500.
Their SUVs have gained popularity both domestically and internationally, with the XUV500 even utilized by police forces in some countries. The Bolero, a reliable and low-maintenance SUV, remains a preferred choice for the Indian police. Setting a new standard for luxury, the XUV700 boasts a spacious cabin equipped with practical amenities and a powerful engine, making it an ideal family SUV.
Mahindra & Mahindra holds a significant 8.8 per cent market share and stands as India's largest SUV manufacturer, with five car manufacturing facilities across the country.
| | |
| --- | --- |
| Mahindra XUV700 | Rs. 13.45 lakhs to Rs. 25.48 lakhs |
| Mahindra Scorpio Classic | Rs. 12.64 lakhs to Rs. 16.14 lakhs |
| Mahindra Thar | Rs. 9.99 lakhs to Rs. 16.49 lakhs |
| Mahindra XUV400 EV | Rs. 15.99 lakhs to Rs. 18.99 lakhs |
| Mahindra Alturas G4 | Rs. 28.77 lakhs to Rs. 31.77 lakhs |
Kia

A relatively new entrant into the Indian automotive scene, Kia has, in a very short while, managed to gather quite a lot of fans. The first Kia was launched in India in 2019. Unique designs and rich features mean this car is quite popular among buyers.
Kia has a relatively small line-up of cars in India. There's the Seltos, the Sonet and the Carens. The Carens is the biggest of the lot and is loaded with features. The Seltos and the Sonet are quite popular among petrolheads because of their performance and features. Kia has made quite a splash in the Indian car scene and will continue setting benchmarks with future models poised to take the car market by storm.
| | |
| --- | --- |
| Kia Sonet | Rs. 7.69 lakhs to Rs. 14.39 lakhs |
| Kia Seltos | Rs. 10.69 lakhs to Rs. 19.15 lakhs |
| Kia Carens | Rs. 10.20 lakhs to Rs. 18.45 lakhs |
| Kia Carnival | Rs. 30.99 lakhs to Rs. 35.49 lakhs |
| Kia EV6 | Rs. 60.95 lakhs to Rs. 65.95 lakhs |
Toyota

A Japanese automobile that has firm roots in India thanks to a joint venture between Toyota Motor Corporation and Kirloskar Group, Toyota is known for its quality. Toyota cars are made brilliantly and are some of the safest cars on the road today.
The portfolio of this manufacturer includes hatchbacks, sedans, SUVs, and MPVs. Toyota's first offering in the market was the Qualis in 2000. It made a splash in the MUV segment, and its sales grew within a short span of two years.
Then came the Camry and the Corolla in 2002 and 2003, respectively. 2005 saw the launch of the Innova, while in 2009, the company launched the Fortuner SUV. Toyota's cars have been very popular among the well-heeled.
| | |
| --- | --- |
| Toyota Hilux | Rs. 33.99 lakhs to Rs. 36.80 lakhs |
| Toyota Fortuner Legender | Rs. 42.82 lakhs to Rs. 46.54 lakhs |
| Toyota Camry | Rs. 45.25 lakhs |
| Toyota Vellfire | Rs. 94.45 lakhs |
| Toyota Land Cruiser 300 | Rs. 2.10 crores |
Also Read: Best 7-Seater Cars in India in 2023: Maruti Suzuki Ertiga, Toyota Innova Crysta, Renault Triber, and More
Honda

This Japanese automotive giant has really struck big in India. It is a premium brand, with the build quality of its vehicles justifying that fact. The brand has hatchbacks, sedans, crossovers, and SUVs in its portfolio.
In India, Honda is known as Honda Cars India Limited and had its first manufacturing plant in Greater Noida, with production beginning in 1997. The company has the Amaze, Civic, Accord, City, Brio, Jazz, CR-V, Mobilio, B-RV, and W-RV in its lineup, all of which claim a market share of 2.5% in India. Honda cars are characterized by their sporty exterior facade, premium interiors, and powerful yet butter-smooth engines.
| | |
| --- | --- |
| Honda Jazz | Rs. 8.01 lakhs to Rs. 10.32 lakhs |
| Honda WR-V | Rs. 9.11 lakhs to Rs. 12.31 lakhs |
| Honda City 4th-gen | Rs. 9.50 lakhs to Rs. 10 lakhs |
| Honda City | Rs. 11.87 lakhs to Rs. 15.62 lakhs |
| Honda City Hybrid | Rs. 19.89 lakhs |
Renault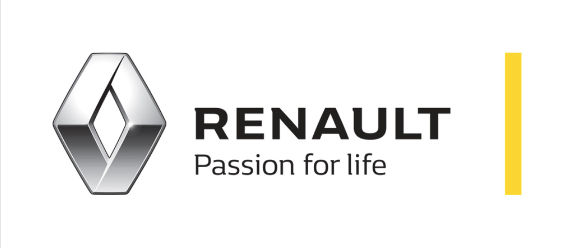 This French car manufacturer entered the Indian market via a joint venture with Mahindra. Things didn't work out, however, and Renault was soon on its own. As of now, the company is known for its entry-level hatchbacks, SUVs, and MPVs. Currently, the company has 3 vehicles in its lineup, the Kwid, Kiger, and Triber. However, Duster took Renault to dizzying heights in 2012. But, you can still sample Renault's DNA by trying out either the Kwid, Kiger or Triber.
| | |
| --- | --- |
| Renault Kwid | Rs. 4.70 lakhs to Rs. 6.33 lakhs |
| Renault Triber | Rs. 6.33 lakhs to Rs. 8.97 lakhs |
| Renault Kiger | Rs. 6.50 lakhs to Rs. 11.23 lakhs |
Skoda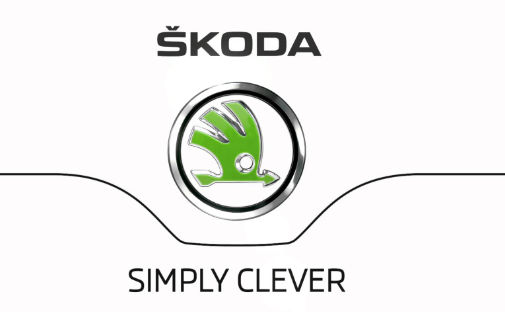 Skoda, a Czech car manufacturer and a Volkswagen group subsidiary, entered the Indian market in 2001. Known for its premium sedans and SUVs, Skoda cars offer powerful engines and luxurious interiors.
In 2002, Skoda launched its first domestically-built car in India, the Octavia, targeting the premium consumer segment. The Octavia impressed with its exceptional handling, impressive performance, and fuel efficiency, gaining popularity among Indian automobile enthusiasts.
Since then, Skoda has continued to thrive and introduced an updated version of the Octavia, available in various trims, including the performance-oriented Octavia RS that competes with German sports cars in terms of performance. Currently, Skoda offers a diverse lineup of five cars, namely the Slavia, Octavia, Superb, Kodiaq, and Kushaq, with the latter two belonging to the SUV/crossover category. With a strong and varied product range, Skoda is well-positioned to achieve success once again in the Indian market.
| | |
| --- | --- |
| Skoda Slavia | Rs. 11.29 lakhs to Rs. 18.40 lakhs |
| Skoda Kushaq | Rs. 11.59 lakhs to Rs. 19.69 lakhs |
| Skoda Octavia | Rs. 27.35 lakhs to Rs. 30.45 lakhs |
| Skoda Superb | Rs. 34.19 lakhs to Rs. 37.29 lakhs |
| Skoda Kodiaq | Rs. 37.49 lakhs to Rs. 39.90 lakhs |
MG Motor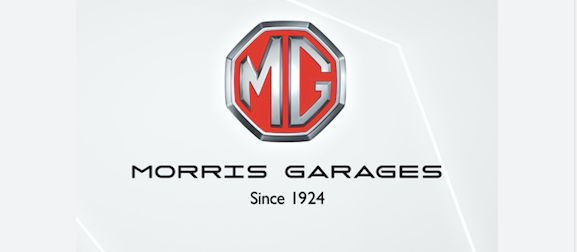 Morris Garages (MG), a relatively new player in the Indian automotive scene, has made a significant impact in a short span of time. As a British automotive marque owned by the Chinese firm SAIC Motor, MG made its debut in India in 2017 and launched its first product in 2019.
Renowned for its technologically innovative and feature-rich vehicles, MG stands out as one of the few companies offering an electric SUV in India. Within a brief period, MG Motor India has achieved a commendable market share of 1.3%. With a history tracing back to 1920 when it was founded by Cecil Kimber, MG Car Company Limited was a well-known British sports car manufacturer celebrated for its open two-seater sports cars, alongside saloons and coupes.
Today, MG has an impressive lineup of cars, including its flagship SUV, the Hector. The company has undergone significant transformations before arriving in India, ensuring that when you purchase an MG car, you're investing in a brand with a rich history and legacy.
| | |
| --- | --- |
| MG Astor | Rs. 10.52 lakhs to Rs. 18.43 lakhs |
| MG Hector | Rs. 14.73 lakhs to Rs. 21.73 lakhs |
| MG Hector Plus | Rs. 17.50 lakhs to Rs. 22.43 lakhs |
| MG ZS EV | Rs. 22.98 lakhs to Rs. 27 lakhs |
| MG Gloster | Rs. 32.60 lakhs to Rs. 41.78 lakhs |
Also Read: 15 Best CNG Cars in India
Technological Advancements and Innovations by Indian Car Brands
Indian car companies are known for innovation
The constant release of different models loaded with rich features
One company brings innovation, and others follow
Air conditioning was not always a basic feature in Indian cars
Ambassador by Hindustan Motors, a popular car without AC
The slow introduction of innovations like power windows and power steering
Traction control, airbags, ABS, and more were introduced gradually
Yellow halogen headlights replaced by white sleek LEDs
Cars today have a host of features for comfort and convenience
End-to-end connectivity and a large centre console for control
Emphasis on safety with multiple airbags and cameras
EV revolution in India with Mahindra Reva as the first EV in 2001
Later followed by Mahindra e20 in 2013, an improved version
Tata Nexon and MG Hector are popular EV models
Electric vehicles are now mainstream with improved mileage, performance, and charging options.
FAQs
1) Which Indian car brand offers the best fuel efficiency?
While it is hard to pinpoint which car has the best fuel efficiency in India, one can guess which brand makes cars that are fuel efficient and economical to run. Generally, cars from Maruti Suzuki are very reasonable and tailored for middle-class Indians. Maruti Suzuki is known as the champion of the middle class in India.
2) Are Indian car brands reliable and durable?
Indian cars are known for their durability. In fact, cars like the Ford Endeavour, Toyota Fortuner, Skoda Superb, MG Gloster, Zs EV, and Skoda Karoq are known for their durability, which is a major point for the Indian automotive enthusiast. When it comes to reliability, the cars are no different. Take a cue from Maruti Suzuki, a massy manufacturer that manages to back up its sales with excellent after-sales service.
3) Are there any Indian luxury car brands?
Yes. Skoda is an example. Its car, the Superb, is at par with the Mercedes C-Class, BMW 3-Series, and Audi A4.
4) How do Indian car brands compare to international car brands?
Indian car manufacturers are doing quite well, compared to international car brands. Most foreign car companies enter the Indian market through tie-ups with local Indian car manufacturers. In fact, it is an Indian car company, namely Tata Motors, that bought Jaguar Land Rover not too long ago-a proud moment for every Indian.
5) Are Indian car brands focusing on electric vehicles (EVs)?
Over the recent past, Indian car brands have been focused on releasing EVs in the market. It all started with the Reva and the e20 from Mahindra. Soon, this was followed by models like the MG Comet EV, Tata Tiago EV, Citroen eC3, Tata Tigor EV, and Tata Nexon EV Prime. Indian EV models boast advanced features, a good range, and solid safety ratings.
6) Which Indian car brand offers the best value for money?
Even today, one can say Maruti Suzuki offers the best value for money. It has models for every budget, suited to every taste. It was Maruti that gave India its first family car with the launch of the 800, during the time of Indira Gandhi. Today, the brand stays true to its roots, manufacturing cost-effective cars that have features, are safe to drive, and put up good performance figures. Maruti makes cars for the Indian soul.