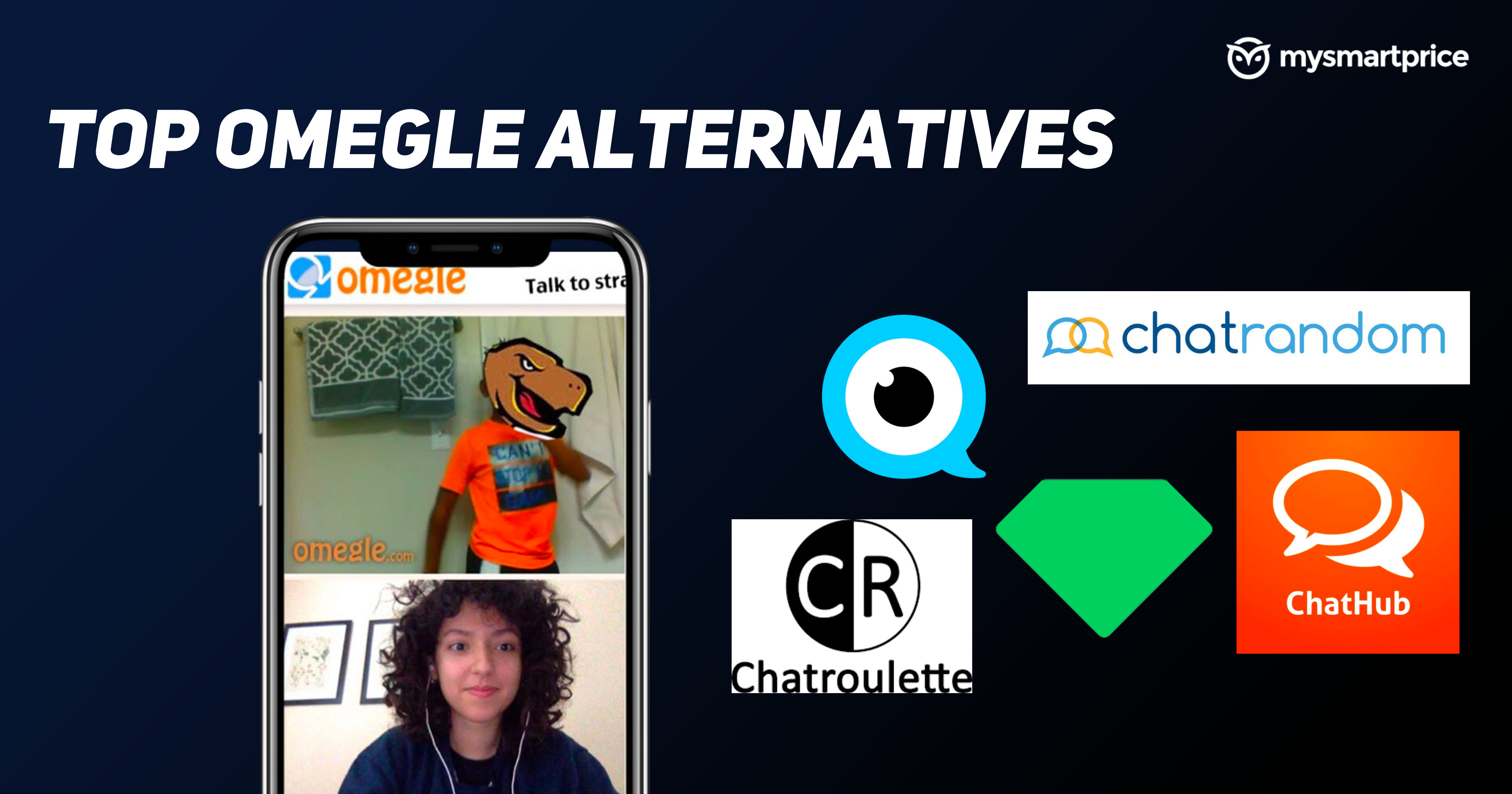 Omegle is a free online chat and video call platform that allows you to socialize with others. By others, we mean strangers here. You can chat or video call with a stranger in just one click. You are paired randomly with another person to talk one-on-one. If you have added interests and you'll be randomly paired with someone who selected some of the same interests, you don't have to sign up here. Although you might have not heard of the name, you might have seen videos on Instagram or YouTube about strangers on a video call pulling off magic tricks or pranking, these videos are mostly from Omegle.
The site has been the same for a long time 一 not many features have been added and the platform is getting overcrowded in the recent past. This is where some of the other alternatives to Omegle come into play. In this guide, we have listed some of the best alternatives to the Omegle platform, which offers better features, a better interface, and much more. Let's get started.
Also Read: WhatsApp Chat Backup: How to Backup WhatsApp Messages on Android Mobile and iPhone

List of Best Alternatives for Omegle
Bazoocam
ChatHub
Chatrandom
Chatroulette
CamSurf
EmeraldChat
MeetMe
Shagle
TinyChat
YouNow
LiveMe
Fruzo
Bazoocam
Like Omegle, Bazoocam also pairs you with a complete stranger for you to chat with. To get started, you just click on the "start" button. You will then be able to chat with a randomly chosen stranger. Every time you hit the "Next" button, a new stranger will appear on your screen and you will be able to start chatting together. You also get a video call option here and the cool feature here is that you get to play games like Tetris, 4 in a row and Tic-Tac-Toe. Another cool feature here is the geo-localization algorithm that pairs you with people that live close to you.
Availability
The Bazoocam can be accessed on the web (no app available).
Features
Chat and Video call option

No Sign-in required

Tetris, 4 in a row and Tic-Tac-Toe game options

Available in multiple languages

Connect with users in your area

Moderated by more than 40 people to keep check guideline violations

Option to pick with whom you want to hang out 一

All, Men, Women
ChatHub
ChatHub is a video chat app which allows you to talk to random strangers. All you have to do is select your gender and click on "start Video chat". This platform also gives the option of "Couple" before joining a video call. It is a good alternative to Omegle. You can video chat with random people from all over the world. You can talk, text-chat, and communicate using a webcam. It is completely free of charge.
Availability
ChatHub case used both on web and desktop as it comes with a mobile-friendly site.
Features
Language Filter: You can filter partners by languages they speak such as English, Spanish, or Arabic. You can also select specific countries.

Gender Filter: If you want to chat with only girls or boys, you can select specific gender in Gender Filter

Mobile-friendly website

No signup required

No Multiple Match: With this filter, you can avoid matching with the same partners over and over.

Separate window for chats.

Overall a well-optimized website
Also Read: WhatsApp Restore: How to Recover Deleted WhatsApp Chat Messages on Android and iPhone from Cloud Backup
Chatrandom
You can pick the person's gender and country to connect with on Chatrandom. This site also has an instant button to connect to girls instantly. It asks you to select your gender as well (Male, Female, LGBTQ+, Couple). You can filter your chat filter by gender and also the country as said before. You can also add your interests and find people with the same interests. However, this is an optional step.
Availability
Chatrandom is available for web as well as apps on Android and iOS platforms.
Features
Free to use, no sign-up required

Connect with strangers in specific countries

Connect with only women, men or couples

Fast connection times

App available

on Play Store and App Store
Also Read: WhatsApp: How To Delete WhatsApp Account And Download Chat And Media On Your Android And iOS Phones
Chatroulette

This is another web-based Omegle alternative. It matches a new connection as soon as you click the button and you can leave the existing conversation at any time by creating a new random connection. The site has a currency system in place, which provides you with 15 coins to start with, and you'll gain 30 more with every minute you spend in chat. You get another 8 if someone chooses you, and you'll lose 5 every time you search for another user.
Availability
The Chatroulette can be accessed on the web (no app available).
Features
Easy-to-navigate design

Simple coin system

The longer you stay in a chat, the more coins you gain

Image Recognition Algorithm filters out obscene content and flags rule breakers
CamSurf
On CamSurf, you start by selecting your gender (Male, Female, LGBTQ+, Couple) and the site does not require any sign-ups to chat with people online. However, you will lose access to certain essential features like video chat, and filtering the gender of the persons you're matched with. CamSurf also comes with apps for Android and iOS.
Availability
CamSurf is available on Android, and iOS as apps and you can also access it on the web.
Features
Mobile apps

Need to sign up for a video call

Simple interface

Offers a good set of features
EmeraldChat
Like most of the sites, you start by selecting your gender (male/female/other). The site calls itself an alternative to Omegle. This is built with strict moderation systems. It does not require sign-ups, but you'll be getting pop-ups warning you that a temporary account has been detected.
Availability
The EmeraldChat site can be accessed on the web (no app available).
Features
The site is regularly moderated

The site has an automated mechanism that enforces rules when users cross the line

Every user starts with 0 karma points

After each chat, they can award others an excellent or negative point.

If you accumulate too many bad points, you may be restricted
MeetMe
This is a website to turn a stranger into a friend. The site has a large user base and you can connect with other people. MeetMe is primarily used to meet new people and make new friends. You also get a Facebook sign-up option to make the process both easier. You can also download the MeetMe app on Android and iOS.
Availability
MeetMe is available on Android and iOS apps and you can also access it on the web.
Features
You can meet people with the same interests, likes and dislikes

MeetMe has over 100 million people

Android and iOS apps are available

You need to sign-up and enter your pin code
Also Read: How to Create Email ID: Create a Gmail ID, Outlook ID, Yahoo ID, and Proton Mail ID on Computer and Mobile
Shagle
This is yet another free random chat app that initiates the chat by asking your gender (Male, Female, LGBTQ+, Couple). You can also select gender and location preference to filter out with whom you want to hang out. To remove ads on the site, However, you can still chat without signup.
Availability
Shagle can access be accessed on the web.
Features
Shagle has over 100,000 daily users

Start video chatting instantly

Gender and Location filter

Virtual Gifts
TinyChat
TinyChat platform comes with 12 video feeds per chat room. It is free to use with optional sign-up methods. You don't need to pay to use this chat platform, and people you know can join your room. You can also create topics to start your talk. It also comes with premade groups based upon different interests and topics which you can hop into to join the conversation.
Availability
The TinyChat website can be accessed on the web (no app available).
Features
A good amount of chat rooms to choose from

You can start your own and watch a live video chat of the Tiny Chat show

Free to get started

Requires signup in order to join the majority of the groups

It also comes with GOLD, EXTREME, and PRO memberships
YouNow
As you can guess by the name, YouNow is similar to YouTube. On this platform, you can broadcast live streaming videos to hundreds of viewers at a time. This website aims at building a fan base and a community that you can later connect with on social media platforms. You will have to sign up first. When you go live, the website sends a notification to your subscribers to gain the initial viewership, similar to Instagram live.
Availability
The YouNow website can be accessed on the web (no app available).
Features
Requires signup before using any feature

Good platform to showcase talent and live stream among strangers

You can create a community

Live stream option
LiveMe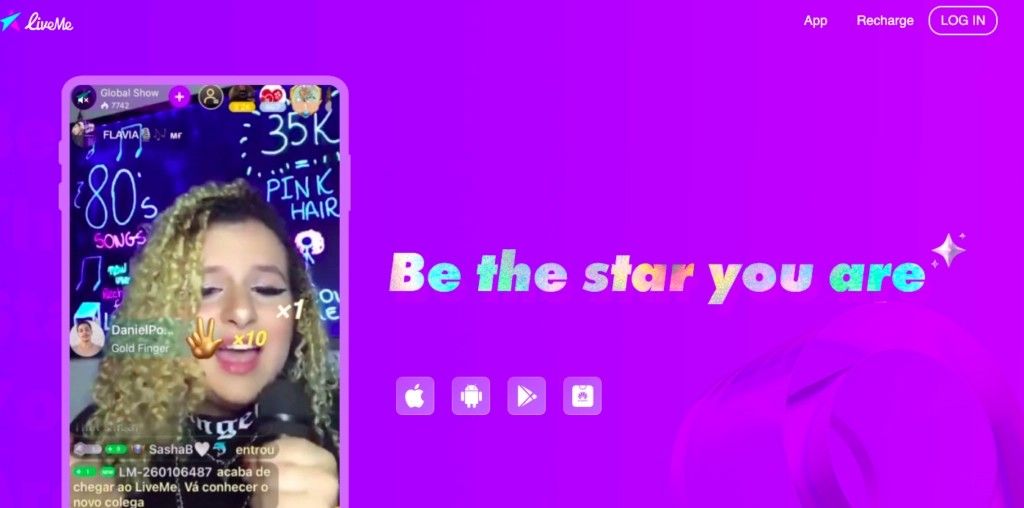 LiveMe is yet another Omegle alternative that offers a host of interesting features. The platform is somewhat similar to the game-streaming platform Twitch. The platform allows users to broadcast themselves to other users across the globe. LiveMe also comes with an in-app currency known as Coins, which are generally earned through activity or from the store in the app. The platform also delivers a VIP badge that unlocks some premium features.
Availability
LiveMe is available on the web and iOS store.
Features
Requires signup before using any feature

Allow users to go live with one touch and live stream among strangers

Allows live video chat and video call option. One can invite friends to start online video chat.

Dedicated voice chat rooms

Live game streaming for popular games like League of Legends, NBA, Among Us, PUBG, FIFA 2021, and more.

You can create groups.
These were some of the best alternatives to Omegle. Make sure you follow all the rules and it is also worth noting that most of these websites should be accessed by people of age 13+ or 18+ in most cases.
Also Read: Snapchat: How to Change Username and Display Name in Snapchat?
Fruzo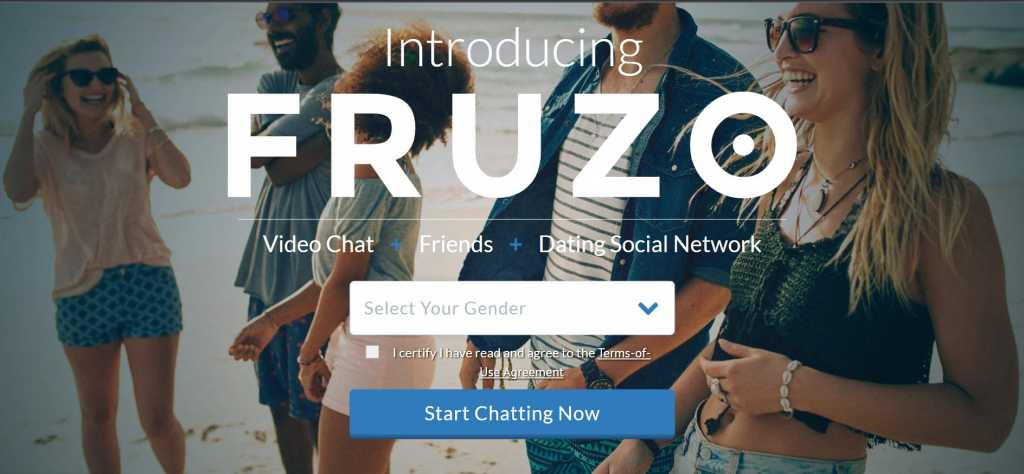 Fruzo is yet another interesting alternative to Omegle. The platform allows you to find your perfect match, connect with new people, and make friends. Fruzo is a dating website that allows users to know about each other. Users can create a profile, see pictures of other users, and use different functions like text or video call to know each other better.
Availability
Fruzo is available on the web.
Features
Option for video chat with other users
Make friends list by adding different pictures
Scroll the latest pictures uploaded by the users
Easily find new matches based on age, country, city, gender, or keyword.
Follow other users to know their updates
Easy sign up process
Flingster
Flingster is yet another interesting application that can be considered as an Omegle alternative. The application allows thousands of real people. The application allows users to talk video chat with each other anonymously, which is a great addition. Using the application is pretty straightforward. All you need to do is simply click on Pick a Chat, select the gender and log in using your Google account or Sign Up. With this, you will start chatting with strangers online.
Availability
Flingster is available on the web.
Features
Unlimited chat option for free accounts
Anonymity
Safety
Intuitive user interface
All genders are welcome
Random Video Chat option
Meet like-minded people locally and internationally