Highlights
There are several ways to get unblocked on WhatsApp by yourself.
Some of these ways require you to delete your account.
If not unblocked you will at least be able to send them texts.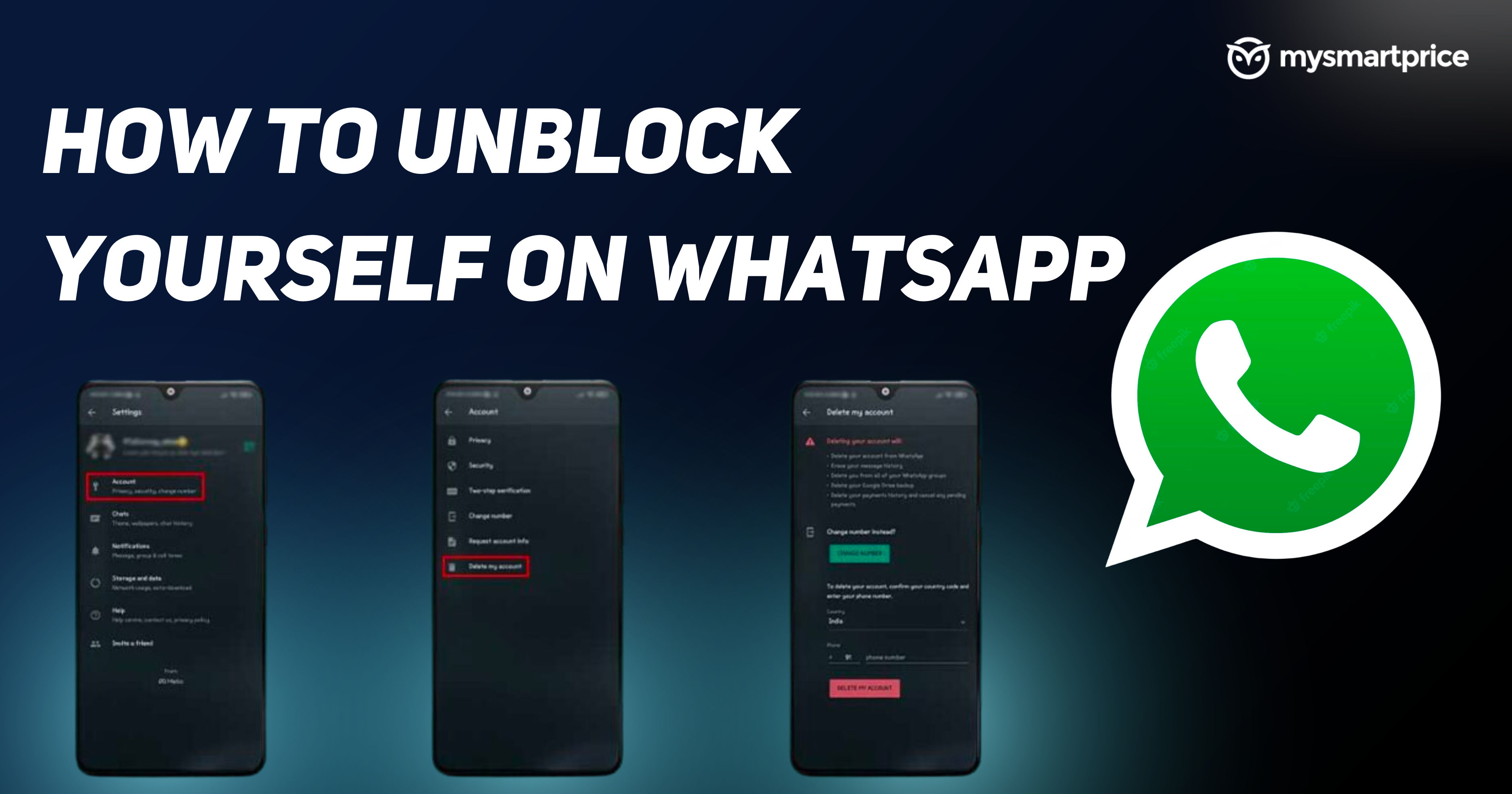 Getting blocked on WhatsApp is a curse no one wants to have. Usually, the person we talk to frequently is the one who blocks us because of some mishap, and when we are blocked, we can't even ask for an apology. But a few tricks and workarounds can get you unblocked from WhatsApp and make you capable of texting them again. If not unblocked, you will at least be able to send them texts again, and that's enough to buy time and convince them to unblock you again, so without any delay, let's dive straight into the methods to get yourself unblocked on WhatsApp.
How to Unblock Yourself on WhatsApp
There are several ways to walk around to get yourself unblocked from WhatsApp. Some of these require you to delete your WhatsApp account, so it's better to take a backup of your data before proceeding. Here are the ways by which you can get yourself unblocked from WhatsApp.
Delete Your WhatsApp Account
By deleting your WhatsApp account, you remove your existence from the servers of WhatsApp. That way, you get removed from everyone's WhatsApp lists and WhatsApp contacts and naturally get removed from block lists. To delete your WhatsApp Account, follow these steps.
Open WhatsApp and go to the settings menu




Tap on the Account option inside the settings




Select Delete My Account in the Account settings




Now select your country and enter the number associated with your WhatsApp account




Tap on Delete My Account

Select Confirm
Create Dual Apps / New Account
In this method, the user will need a second number not linked to any WhatsApp account. With that number, the user will be making a new WhatsApp account. Firstly you will need to create a clone of the WhatsApp application, for which steps are mentioned below. Once that is done, you can create a second WhatsApp account on the same device without deleting or logging out of the previous account. This method only works on Android phones. For now, it will not work on iOS devices.
How to Create Dual WhatsApp
Almost every Android phone with custom skins on top has a Dual Apps feature preloaded in the system and can be found in the setting app by simply searching "Dual Apps." But if the feature is unavailable on your device, you can also download an app called 2 Accounts, from which you can get the second WhatsApp up and running.
Open 2 Accounts app or dual app option on your phone




If you can't see WhatsApp as the default option, tap on the Plus icon




Select WhatsApp




Once it's done with creating the second app, it will open WhatsApp automatically
How To Create a New WhatsApp Account
Once you are done with creating a second WhatsApp App, open it from the dual apps space and proceed further.
Open WhatsApp from 2 Accounts or Dual Apps




Select the app language and tap on continue




Agree and continue WhatsApp terms and conditions




Enter your second number that's not associated with any WhatsApp Account and hit next
Now your new WhatsApp account with a new number is up and running, which is not blocked by anyone, and you can send text messages to anyone using it.
Creating Group With Mutual
It's the safest way to send text messages to anyone who has blocked you, for which you will need help from your closest friend. Once you convince them to participate in the unblocking ritual, follow the steps below and win back those who have blocked you.
Ask your friend to create a group on WhatsApp with you and one who blocked you

Then ask the group admin to make you admin as well from the group settings

Now either you can ask your friend to leave the group, or you can remove them

Once only you and the person who blocked you are left in the group, you can start texting them
This method only works for texting and not calling; proceed cautiously, as you and your friend can get reported to the WhatsApp authorities and get your accounts banned.
FAQs
How to check if someone has blocked you?
Once you open their contact in WhatsApp and their profile picture and status, they become unavailable, or they don't get delivered when you send them messages. Those are the signs of you getting blocked on WhatsApp by someone.
Is it possible to automatically unblock WhatsApp?
Not until you perform a workaround or the person unblocks you. You can not get automatically unblocked from WhatsApp.
What happens when someone blocks you on WhatsApp?
When someone blocks you on WhatsApp, you become incapable of sending messages or calling them on WhatsApp. Their status updates and profile pictures get removed for you as well.