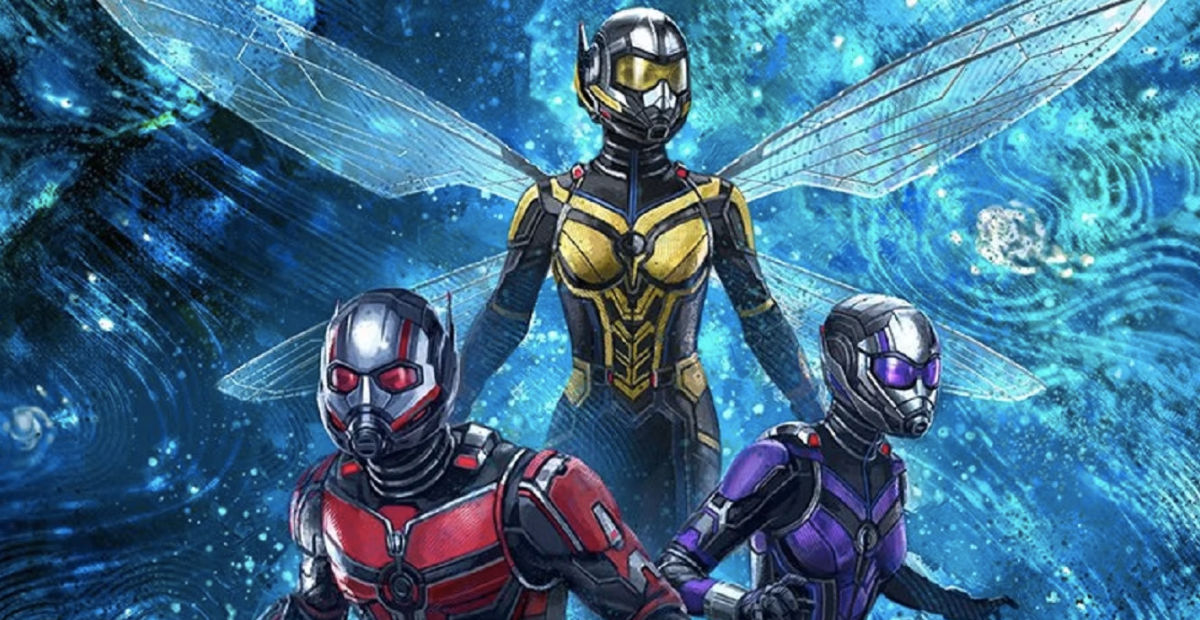 The Marvel Cinematic Universe has its own legion of fans. Hundreds of thousands of people worldwide are waiting for an MCU movie to drop so they can rush to the theatres to watch their favourite superheroes in action. For over a decade, Marvel Studios has been bringing superhero films to the big screen, and audiences worldwide have showered the MCU with love. The franchise remains as popular as ever. 
Since Marvel releases movies in phases, given below is a list of movies in Phase 5 that the MCU is all set to launch. What are these movies? Read this article and find out. 
Upcoming Marvel Movies in 2023 and 2024
| | | |
| --- | --- | --- |
| Movie Name | Release Date | Director |
| Ant-Man And The Wasp: Quantumania | 17 February 2023 | Payton Reed |
| Guardians of the Galaxy Vol. 3  | 5 May 2023 | James Gunn |
| The Marvels  | 28 July 2023 | Nia DaCosta |
| Captain America – New World Order  | 3 May 2024 | Julius Onah |
| Thunderbolts  | 26 July 2024 | Jake Schreier  |
Ant-Man And The Wasp: Quantumania
The Ant-Man and the Wasp series kept viewers guessing for the longest time. During the presentations at San Diego Comic-Con 2019 and D23 Expo 2019, these two characters were not mentioned at all with no indication that a sequel was coming. That changed in April 2020 when the follow-up to Ant-Man and the Wasp began its journey. In this movie,  Super Hero partners Scott Lang and Hope van Dyne return to continue their adventures as Ant-Man and The Wasp: Quantumania. Together, they explore the Quantum Realm with Hope's parents, Hank Pym and Janet van Dyne. They encounter strange new creatures and embark on an adventure that challenges them beyond their limits. With family by their side, they discover how much they can achieve.
Ant-Man and the Wasp: Quantumania will be released in February 2023 as the first movie of Phase 5. Payton Reed is the director, while Jeff Loveness of Rick and Morty fame has penned the script. This movie is all set to be the perfect sequel to Ant-Man and the Wasp, and if you are a true MCU fan, you cannot afford to miss this. 
Cast – Paul Rudd, Jonathan Majors, Evangeline Lilly, William Jackson Harper, Kathryn Newton, Michael Douglas, Corey Stoll, Bill Murray, Michelle Pfeiffer, Randall Park, Clement Osty, Leonardo Taiwo, Tianyi Kiy, David Bertucci, Paul Fairlie, Mike Wood, Milos Bindas, Tony McCarthy
Release Date – 17 February 2023
Duration – 02:06 45 mins
Genre – Action, Adventure, Comedy
Also Read: Upcoming Bollywood Movies on OTT with Release Dates
Guardians of the Galaxy Vol. 3 
This movie ends the story of the Guardians team with this movie. The Guardians of the Galaxy franchise has always revolved around a core team of five heroes: Star-Lord, Gamora, Drax, Rocket, and Groot. While Yondu (Michael Rooker), Kraglin (Sean Gunn), Mantis, and Nebula have all joined the team since then, that original group is at the heart of the franchise. Guardians of the Galaxy Vol. 3 will be the final time they are all together, though. James Gunn has repeatedly mentioned that the threequel ends the original iteration of the team, opening the door for a new team in Guardians of the Galaxy 4. This movie is supposed to hit theatres on May 5th, 2023, which is around 6 years to the day after the release of Guardians of the Galaxy Vol 2.
Interestingly, the director James Gunn was fired because of some offensive tweets he wrote around 10 years ago. Still later, he was reinstated and is now creating the conclusion of the Guardians of the Galaxy trilogy. 
Cast –  Chris Pratt, Zoe Saldana, Dave Bautista, Bradley Cooper, Vin Diesel, Karen Gillan, Elizabeth Debicki, Pom Klementieff, Sean Gunn, Will Poulter, Sylvester Stallone, Chukwudi Iwuji, Daniela Melchior, Maria Bakalova, Michael Rosenbaum, Sarah Alami, Nico Santos, Dane DiLiegro
Release Date – 5 May 2023 
Duration – 137 minutes
Genre – Action, Adventure, Comedy
Also Read: Upcoming Malayalam Movies on OTT
The Marvels 
Back in 2019, Captain Marvel was the first billion-dollar hit for Marvel Studios. Its sequel has been predicted as the franchise's future project. After some schedule shuffling, it has been confirmed that The Marvels will be the MCU release of 2023, with Nia DaCosta heading the initiative. The highly anticipated sequel to Captain Marvel (2019) will see Carol Danvers teaming up with Monica Rambeau and Kamala Khan while also addressing the fall-out of both WandaVision and Ms. Marvel on the small screen.
Additionally, there are said to be links between the movie and the upcoming Disney Plus series Secret Invasion, which will see the return of Samuel L. Jackson as Nick Fury. Story details remain unconfirmed, but Monica Rambeau will be essayed by Teyonah Parris, and Iman Vellani will play an important role in this movie. 
Cast – Brie Larsen, Teyonah Parris, Iman Vellani, Samuel L Jackson, Zawe Ashton, Park Seo-joon, Luke Dixey, Tony McCarthy. 
Release Date – 28 July 2023
Duration – TBA
Genre-Action, Adventure, Fantasy
Also Read: OnePlus 10T Marvel Edition Teased Officially Ahead of Launch
Captain America – New World Order 
There is a new Captain America in the MCU, and we have had mixed feelings about that! The upcoming MCU movie, Captain America – New World Order, following ​the events of the Disney+ series, The Falcon and the Winter Soldier, left Sam Wilson/ Captain America, now played by Anthony Mackie, with a new set of challenges to face. Among his villains is Contessa Valentina Allegra de Fontaine played by Julia Louis-Dreyfu), who is assembling her team of vigilantes with John Walker/ US Agent played by Wyatt Russell, and Sharon Carter,/ Power Broker played by Emily VanCamp, a former SHIELD and CIA agent gone bad. Malcolm Spellman, the head writer for The Falcon and the Winter Soldier, has penned the script. The plot and theme of the movie remain a mystery – all we know is that Julius Onah will be responsible for the direction, and the movie is slated to hit theatres in May 2024. Steve Rogers gave his star-spangled shield to Sam Wilson in the movie Avengers: Endgame.
Cast-Harrison Ford, Tim Blake Nelson, Anthony Mackie, Danny Ramirez, Shira Haas, Carl Lumbly. 
Release Date – 3 May 2024
Duration – TBA
Genre – Action, Adventure, Sci-fi
Thunderbolts 
The Thunderbolts have been through many iterations over the past 2+ decades, but there's one thing that ties all of the team's incarnations together: they're all villains pretending to be heroes. While the various leaders of the Thunderbolts often have their own agendas, the team has a surprising habit of becoming a force for good. In the act of pretending to be heroes, the Thunderbolts often find themselves genuinely becoming heroes in the process. This movie was reported to be in the works in June 2022. The cast for Thunderbolts was confirmed at D23 Expo 22, with Harrison Ford playing the role of Thaddeus "Thunderbolt" Ross. Eric Pearson, the Black Widow and Thor: Ragnarok screenwriter, has been hired as the writer, while Jake Schreier has been brought aboard to direct.
Cast – Harrison Ford, Florence Pugh, David Harbour, Julia Louis-Dreyfus, Olga Kurylenko, Sebastian Stan, Hannah John-Kamen, Wyatt Russell. 
Release Date – 26 July 2024
Duration-TBA
Genre – Action, Adventure, Crime
That rounds off the MCU movies for Phase 5. So which one are you looking forward to most?