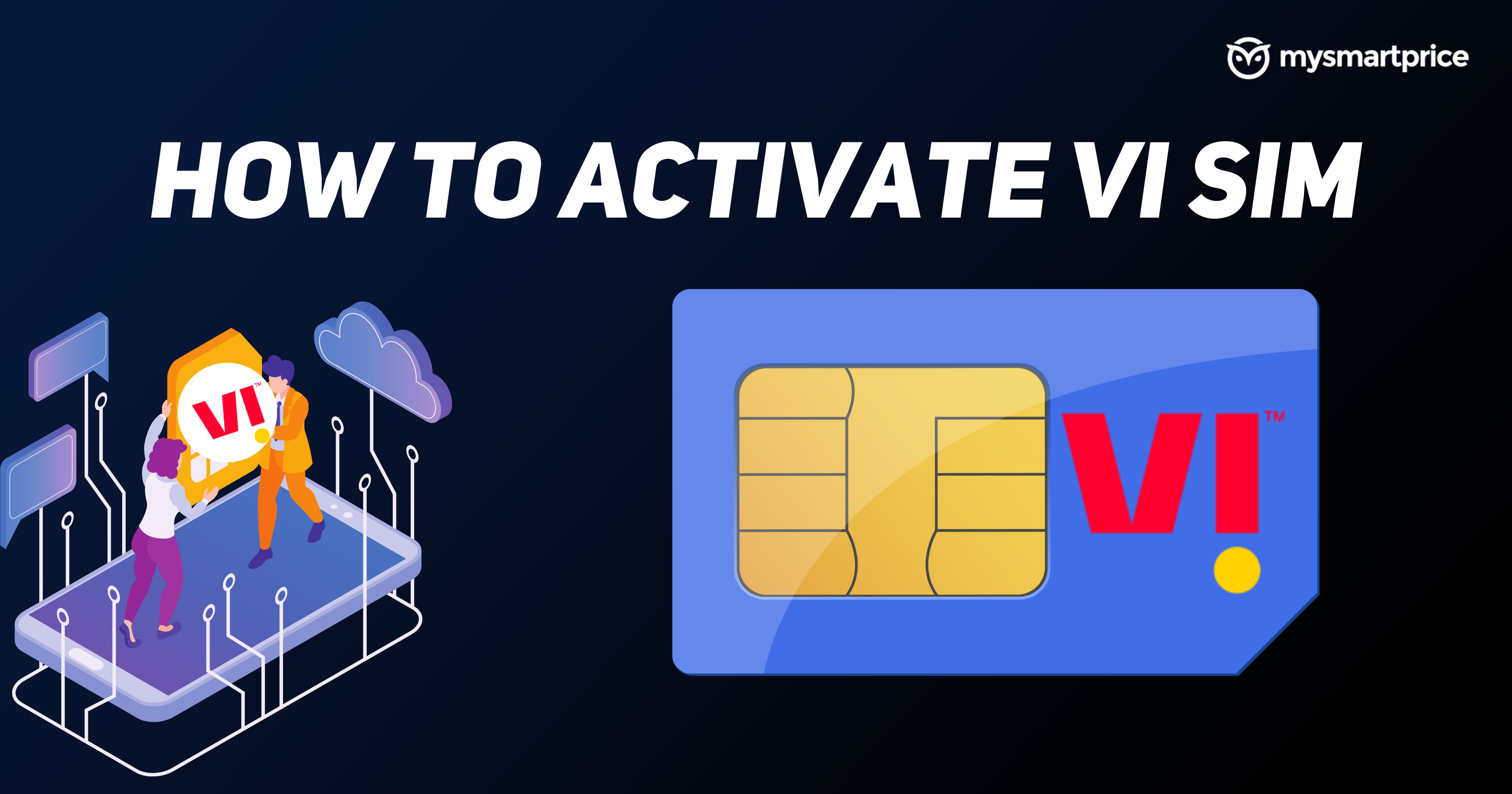 Vi, also known as Vodafone Idea, is an Indian telecom operator which was founded on August 31, 2018, and has built a subscriber base of 255.10 million in a short span of 4-years. The telecom network is India's highest-use network and offers mobile payment, entertainment offerings, and IoT services. It is accessible through digital channels and on-ground touchpoints. Both postpaid and prepaid SIM cards are easily and conveniently issued by Vi Website and can be provided for home delivery. However, many might thing the process of activating the Vi SIM to be a tad difficult job. But you need not to worry as we have come up with this article that will help you to know the in-depth process of activating any Vi SIM. So, without further ado, let's get started. 
Also Read: Vodafone Idea (Vi) Recharge Plans: Vi New Recharge Plan and Offers List with Validity, Data, Unlimited Calling
How to Activate New Vi Postpaid SIM?
You can always get your postpaid SIM card activated at no extra cost in the following ways:
To request a new connection:
Visit the SIM delivery page to submit a new connection request.

Choose a plan as per you need.

You will be asked to fill out information like name, address, and more. Add those and confirm your order.

The agent from the company will deliver your SIM card, who will also help with the SIM activation process.
Also Read: Vodafone Idea Number Check: How to Know Your Vi Mobile Number Using USSD Code and Vi App?
How to Activate your Vi Prepaid SIM
You can always activate your postpaid SIM card without paying an additional fee by doing one of the following:
Visit the Vi website's Prepaid Connection page to get a new Vodafone prepaid SIM.

Choose a prepaid plan from the available options

Give your contact and delivery details 

In order to complete your order, select a phone number and then request an OTP.

Once done, you can simply dial to 59059 for starting process of SIM activation.

Enter your personal data here.

Wait 24 hours until your SIM card is activated.
Things to Keep in Mind While Activating New Vi SIM
The activation of a SIM card is free.

Before using any call or text services, SIM card activation is required.

A new SIM cannot be activated online by subscribers. Their SIM can only be activated in-store, over the phone, via SMS, or at their doorstep with assistance from our delivery agent.
Also Read: Vi Balance Check: How to Check Vodafone Idea Data, Talktime, SMS, Plan Validity Using USSD Number, More
How to Activate new Vi 4G SIM
Whether you are using a postpaid or a prepaid, you can get the SIM card activated by either sending an SMS, by phone call or by going to the Vi store. Below are ways through which you can get your SIM card activated:
How to activate Vi SIM Card by SMS?
SMS can be used to activate accounts that are both prepaid and postpaid. For SMS-based activation of an existing SIM card:
SMS SIMEX to 55199 with any 19 or 20 digit SIM card number.

You will get an SMS from the number 55199 with the last six digits of your SIM card missing.

After receiving an SMS, send the last six digits back to 55199 within two hours.

It will take 20 minutes to activate your new SIM.

Put your new SIM card in the phone's SIM 1 slot, choose LTE/4G from the network settings, and continue using Vi services.
Also Read: Vi APN Settings for High Speed 4G Internet: How to Set Vodafone Idea Access Point on Your Smartphone for Internet Access
How to Activate Vi SIM Card By Phone?
In order to activate the SIM card of your Vi phone, follow the below methods:
Pick up your smartphone and install the fresh Vi SIM.

Wait for the network to appear before starting your phone.

Now dial 59059, which is the Vi SIM activation number.

Call on the number typed above.

Pay close attention to the instructions.

Enter the necessary information, such as the last four-digit Aadhar number or the five-digit pin for the Vi sim activation.

Wait at least 24 hours before getting your Vi sim activated.

Your vi sim tele verification will be confirmed by an SMS.

Restart your phone to resume calling and data services.
How to activate a Vi SIM card by Going to Store?
You can activate your Vi SIM by visiting a Vi-Store. Just follow the below process:
First, go to the mentioned page for the Vi Store Locator:

https://www.myvi.in/help-support/store-locator

Find the store that is most conveniently located for your current location.

Take a look at your smartphone with the SIM card installed.

You must also have your Aadhar card or another form of identification that you need to show when purchasing the Vi SIM.

Ask the store representative to activate your Vi Number right away.

He or she will guide you through the process of activating your Vi number.

Tele verification for your Vi SIM will be done in the last.
How to Activate Vi SIM, which is Already Deactivated?
According to the company, they have the right to automatically deactivate a SIM if it hasn't been used for a very long time. However, you can also contact customer service to activate the same. You can also go to the nearby VI store to activate the deactivated SIM. 
How to activate Vi SIM through a new connection request?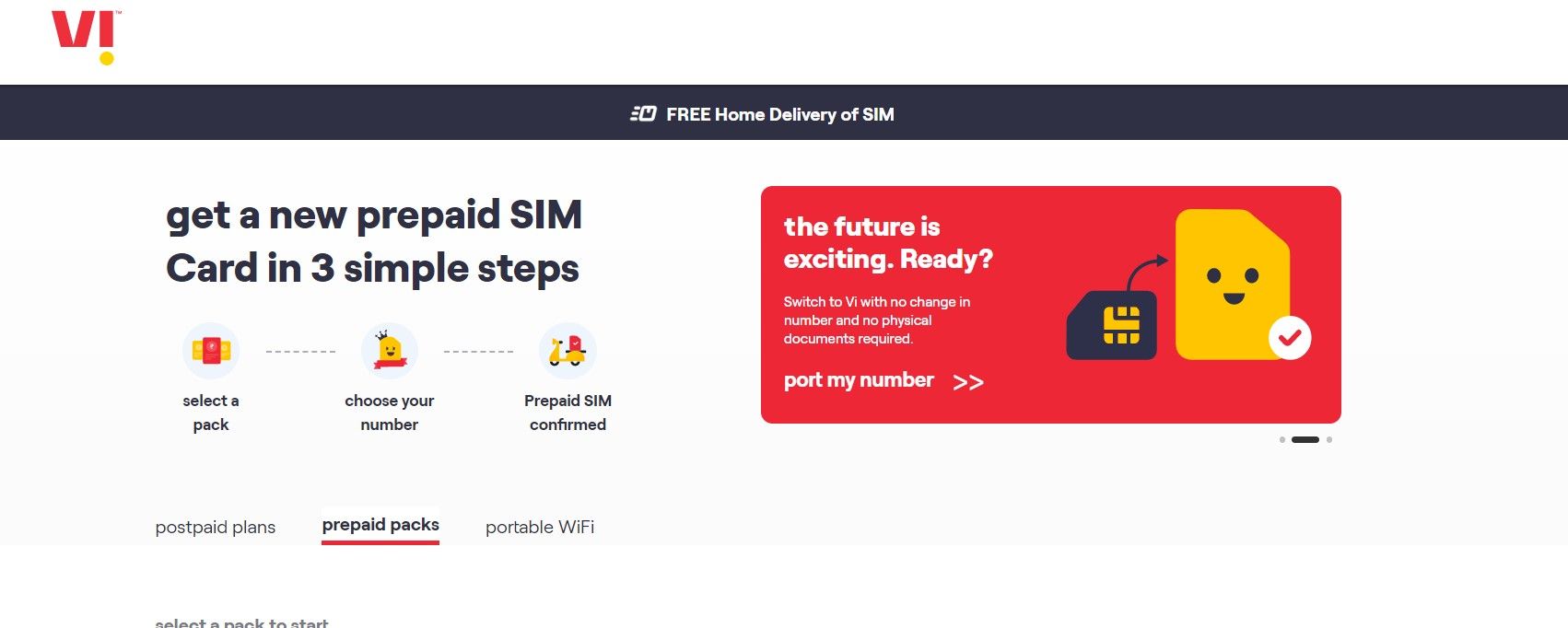 You can activate Vi SIM through a new connection request in the following ways:

Go to https://www.myvi.in/new-connection/buy-prepaid-sim-connection-online to access Vi's new connection application first.

Choose the SIM type you want to purchase right now. (Postpaid or Prepaid)

You now choose a plan that you think is most appropriate for you.

Enter your mobile number and pin code now.

After entering your mobile number and pin code, you must now choose your new SIM number.

The delivery address must then be entered.

You then need to finish the OTP verification.

Your online transaction is now finished, and your new Vi SIM will be sent to the address you provided.

You can request assistance from the delivery boy in activating your new VI SIM card. (You can also activate your SIM by calling 59059)
How to activate a Ported SIM?
Vi offers a seamless porting service. Sending the SMS PORT 10-digit mobile number to port> to 1900 generates a Unique Porting Code when you request MNP to port a number to Vodafone Idea. A new Vi SIM will be provided to your door at no cost, and you will receive SMS notifications regarding the status of your porting.
Enter your basic information, such as your pin code and the number you desire to port, on the port's online page.

Enter your address and pick a plan that works for you.

A new Vi SIM card will be provided free of charge once your order is complete.

Create a Unique Porting Code (UPC) to confirm the port-in request.

A Vi SIM will be sent to you

When a person delivers your SIM to your home, give them your UPC.
FAQs
What is the VI SIM activation number?
You must use your mobile device to call the Vi sim activation number, which is 59059. After dialling this number, simply press your phone's call button and follow the voice prompts. You must wait 24 hours for the company to activate your Vi sim.
How Do You Check If Vi Sim Is Activated?
Once your SIM has been activated, you can start taking advantage of all the features included in your prepaid plans, such as Talktime or internet usage.
How Long Does It Take To Activate A Vi Sim?
It typically takes a few hours for a new prepaid SIM to activate after you receive it. 
Is it possible to activate VI Sim via the app?
The option to activate a SIM card through an app is not available to users. They can only activate their SIM in-store, on the phone, via SMS, or at their doorstep with the help of their delivery agent.
How much time it will take to activate VI SIM after porting?
The process of transferring an MNP request takes three to five business days. Activating your SIM on the Vi network takes 2-4 hours.