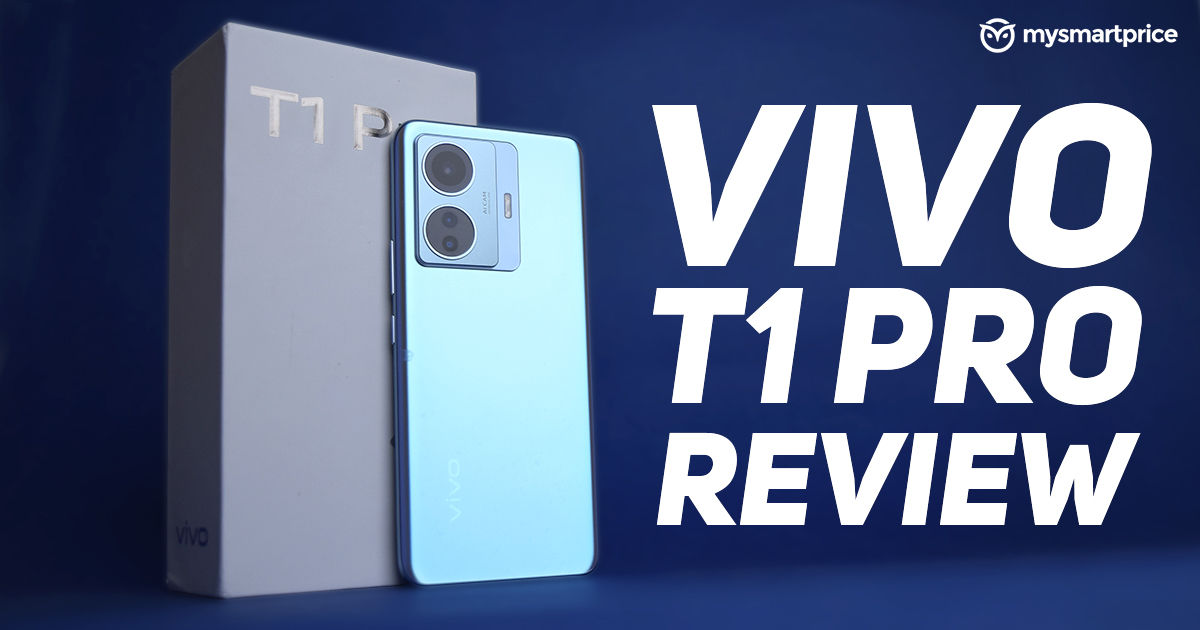 The mid-range smartphone market is getting really cutthroat, urging phone makers to come up with something that stands out. Vivo is known to make smartphones in some really eye-catching colours. Mixing this splash of colour with some dependable hardware could, in theory, produce something exceptional. That's what Vivo's latest entrant in the sub-Rs 25,000 space is trying to achieve.
Donning some unique colours but some familiar specifications, the Vivo T1 Pro is an attractive smartphone, no doubt, but does it make the cut for you? Find out in our review.
Vivo T1 Pro Review: Design & Build
The Vivo T1 Pro comes in two colour variants – Turbo Black and Turbo Cyan, and I received the latter. I have to say the cyan variant is really eye-catching, to the point it's almost in your face. I'm the kind of person who likes bright colours, so this was totally cool for me, but it might be too much for some people.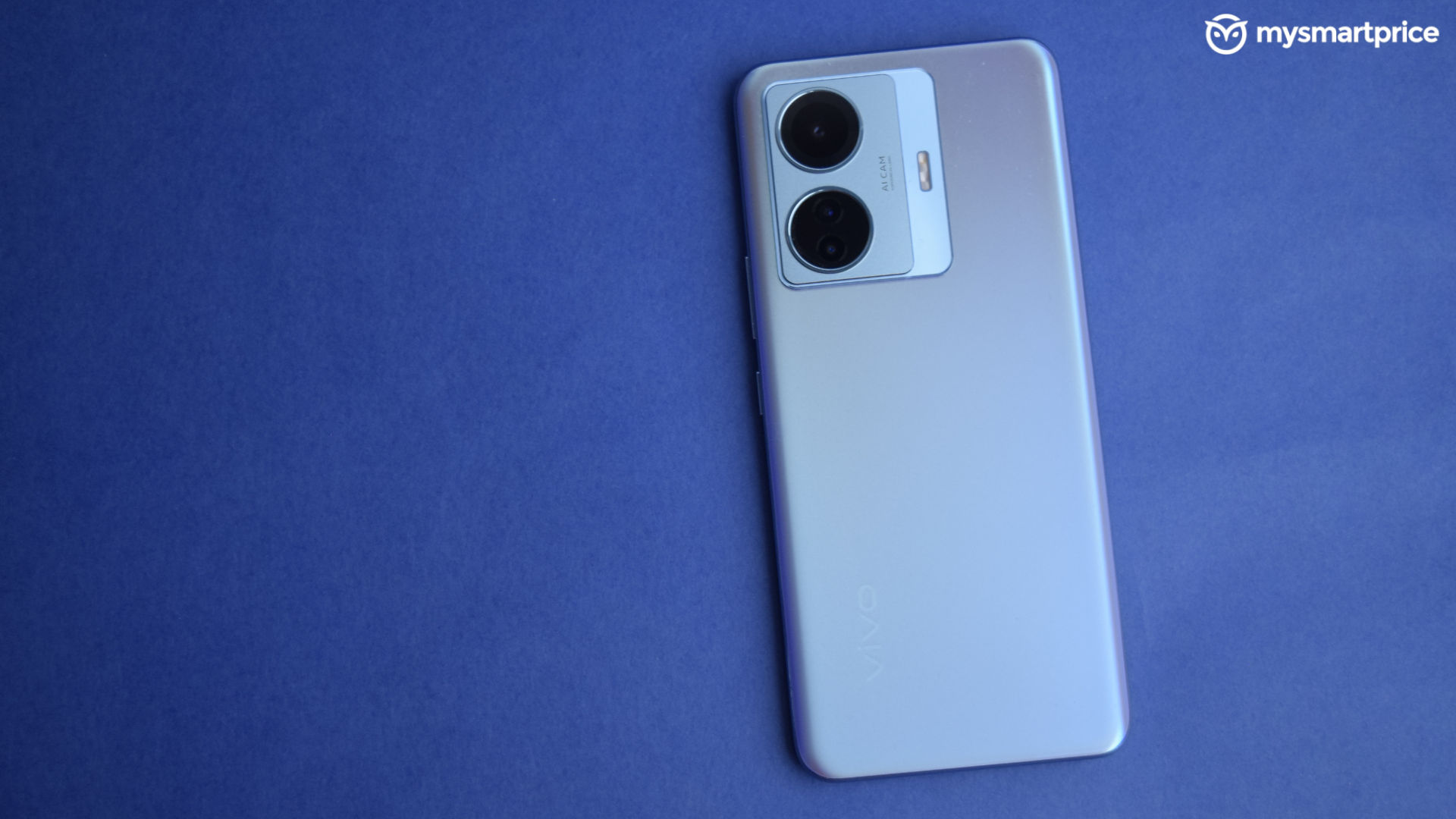 The frame and the rear panel of the phone are made of plastic, and there's no IP rating for water or dust resistance, but it does come with a silicone seal on the SIM tray to keep water from entering.
The button placement of the T1 Pro is also to my liking. The volume rockers and the lock button are on the phone's right side and are easy to reach.
Vivo T1 Pro Review: Display
The display of the T1 Pro appears acceptable, at least on paper. The AMOLED display spanning 6.44 inches is just about right to grip the phone without issues while maintaining a comfortable aspect ratio. It has a refresh rate of 90Hz, and that's where things get a little lacking in oomph. It fails to provide the perception of speed when you're gliding over things on social media.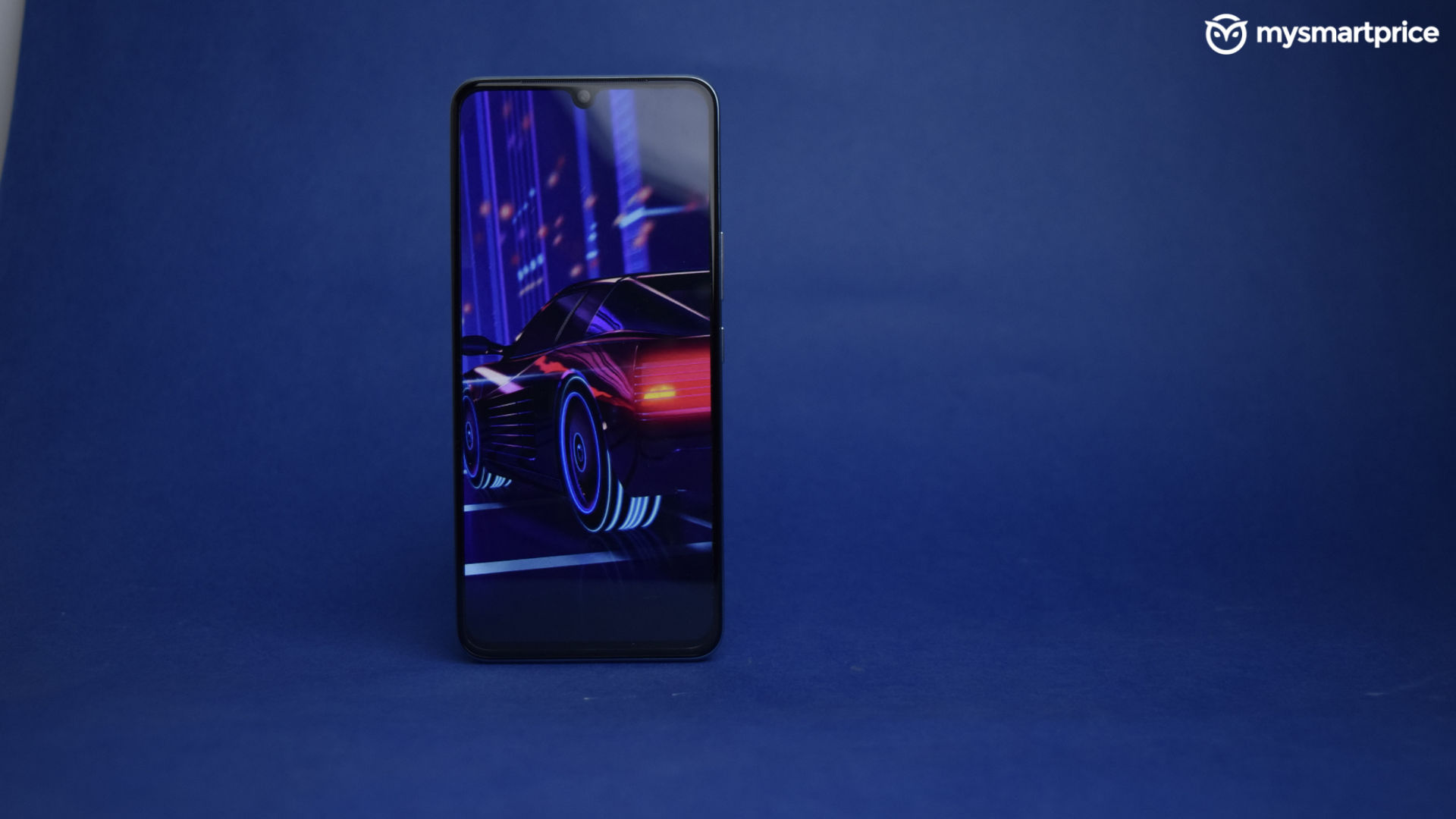 Moving on, the display is HDR10+ certified, and Netflix and Prime Video take full advantage of it. I also liked the outdoor legibility, the content on display is decipherable under direct sunlight.
Vivo T1 Pro Review: Performance
Despite all the glitter and shimmer, the Vivo T1 Pro is a great performer. Qualcomm Snapdragon 778G powers the phone and is paired with two RAM and storage variants – one with 6GB of RAM and 128GB of internal storage and the other with 8GB RAM and the same storage. As is the case with many Vivo smartphones launched recently, the T1 Pro has the ability to use some of its UFS 2.2 storage as 'Virtual RAM'. I received the higher-end variant with 8GB of RAM.
To interact with the device, you have Vivo's Funtouch OS 12. It's based on Android 12, and you get a ton of bloat. You can remove most of it because the notifications from some of these apps could be irritating.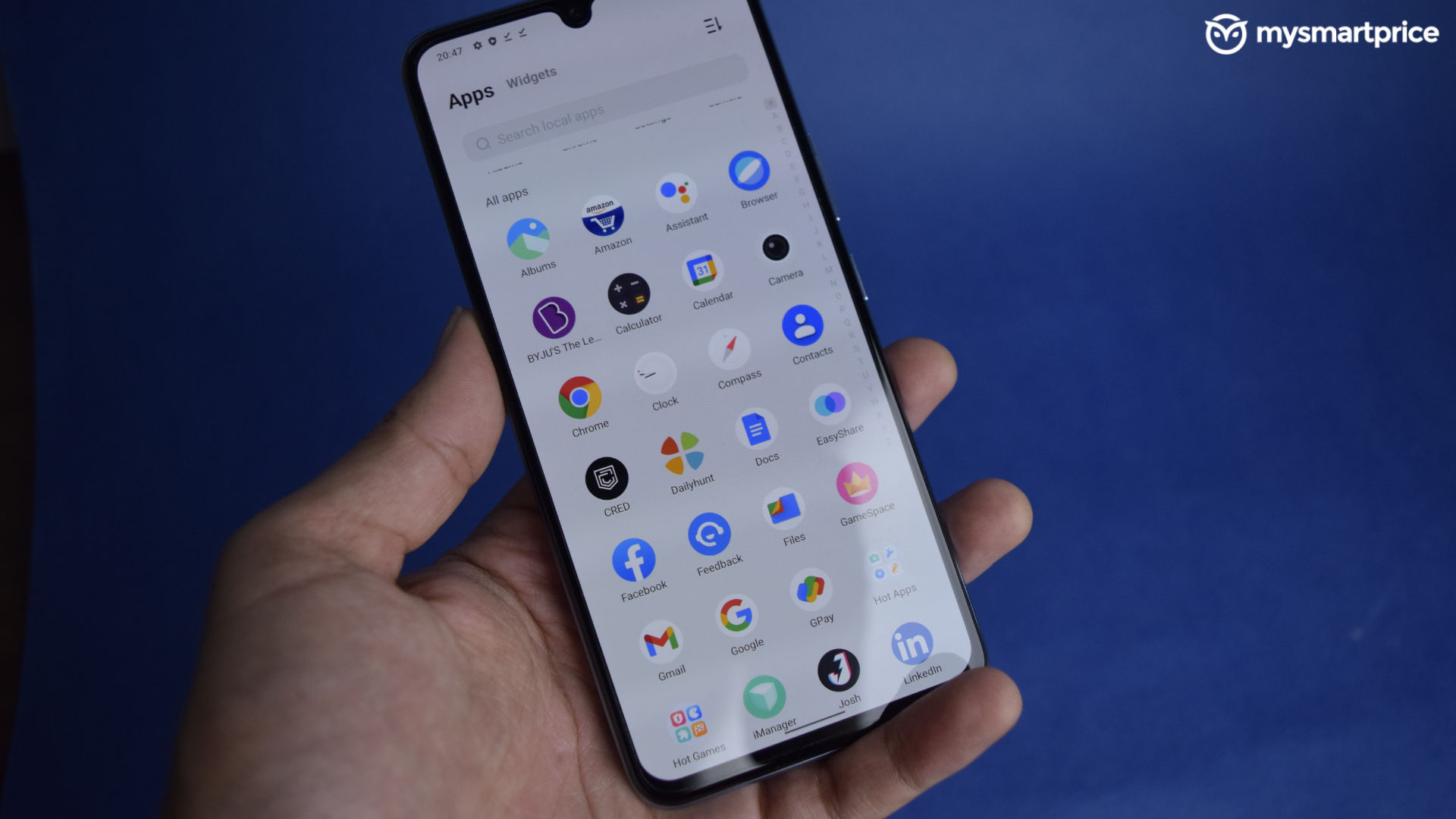 General usage is usually fluid, and despite running it at high ambient temperatures, the phone didn't really heat up much. I tried playing Call of Duty Mobile on the phone for about half an hour at a stretch, and it delivered stable, smooth gameplay. The phone also comes with a 4D Linear Motor, which provides accurate haptics while gaming and even typing.
Overall, the tried and true Snapdragon 778G SoC and 8GB of RAM provide ample headroom in terms of performance.
Vivo T1 Pro Review: Camera
To click pictures, the T1 Pro is armed with a 64-megapixel primary camera which is accompanied by an 8-megapixel ultrawide and a 2-megapixel macro camera. The ultrawide camera offers a 112-degrees field-of-view, but the macro camera is mostly there to increase the phone's camera count.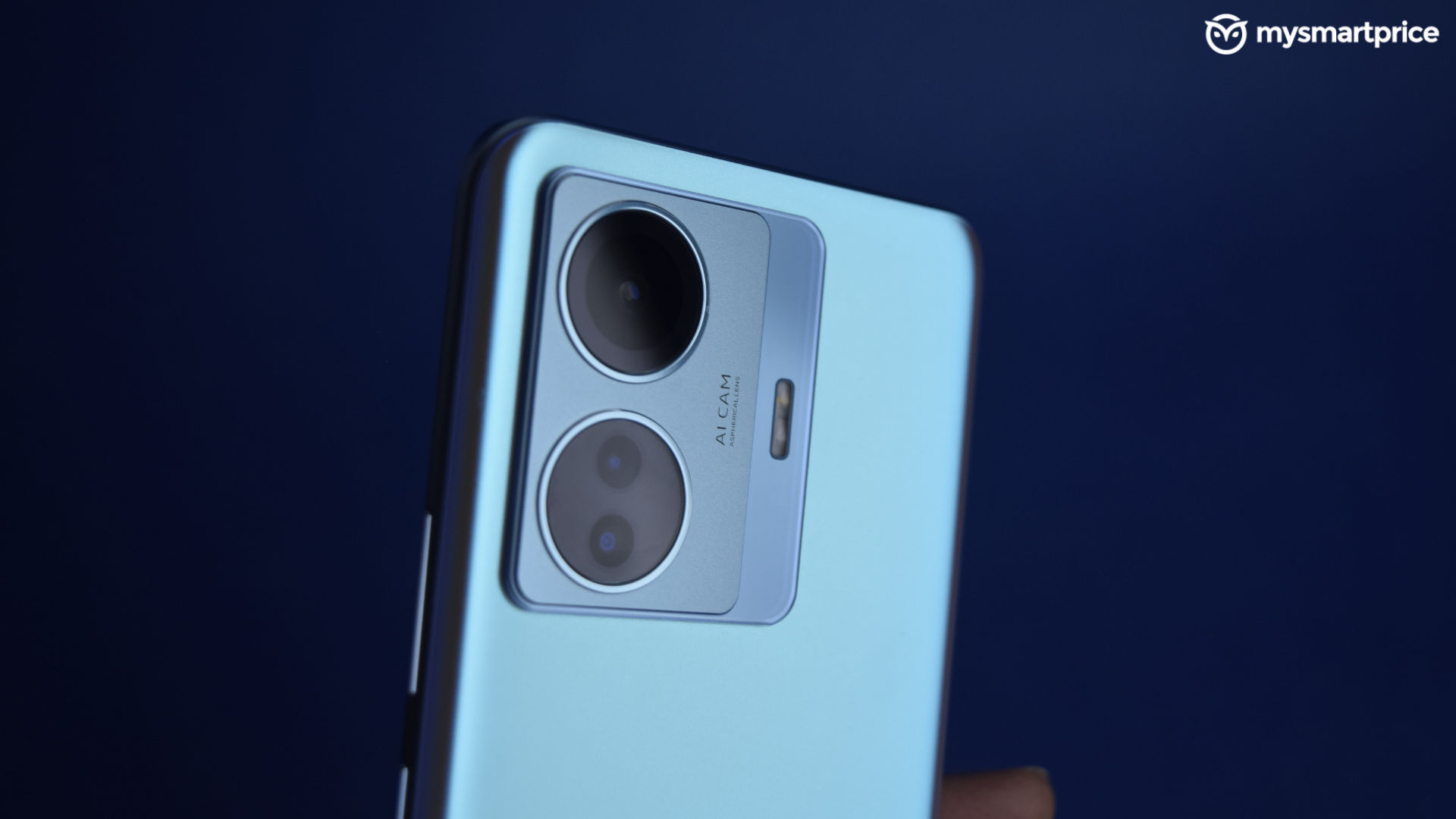 The image processing of the camera system is a strong point for the T1 Pro. The preview that is shown in the viewfinder is very different from what you see in the final output. This may be problematic for some people, as a level of predictability is required when clicking photographs. Nevertheless, the camera app is quick to open, and the speed of interacting with any of the camera UI elements is also very high. In addition, shutter lag, at least during the day, is low.
There are a few things to note about the T1 Pro's camera module. First, the auto high dynamic jumps in quickly while clicking photos, but sometimes it can get a little too overpowering.
The ultrawide camera is an excellent addition to the mix, as it lets you fit in more stuff in a single frame, but it does have a few drawbacks. The photos look great as long as you don't zoom in on them because the lack of detail becomes apparent then.
Night shots and portraits also came out acceptable, but only when night mode was turned off. It introduces way too much noise and brightness. Even the front-facing camera can take some relatively good selfies at night.
Vivo T1 Pro Review: Battery
Another big highlight of the phone is its battery, although it's not as heavily marketed. Packing in a 4,700mAh battery, the T1 Pro squeezes out 7-8 hours of screen on time with ease. So in terms of real-world use, the phone can easily manage to go through an entire day involving texting, video watching, casual gaming and social media scrolling. However, camera usage will take a considerable chunk out of your battery life.
Charging duties are taken care of by a 33W Flash Charger, which takes about one hour and 15 minutes to entirely charge the battery.
Vivo T1 Pro: Verdict
The Vivo T1 Pro is a confident performer, and it looks good while doing it. It's a shame that it only packs an 8-megapixel ultrawide camera; otherwise, it would have sealed the deal. Sadly, it does come with a ton of bloat, and the notifications from some of these apps can get a bit annoying. Yeah, charging times could have been better, but I'd pick thermally stable charging over anything else.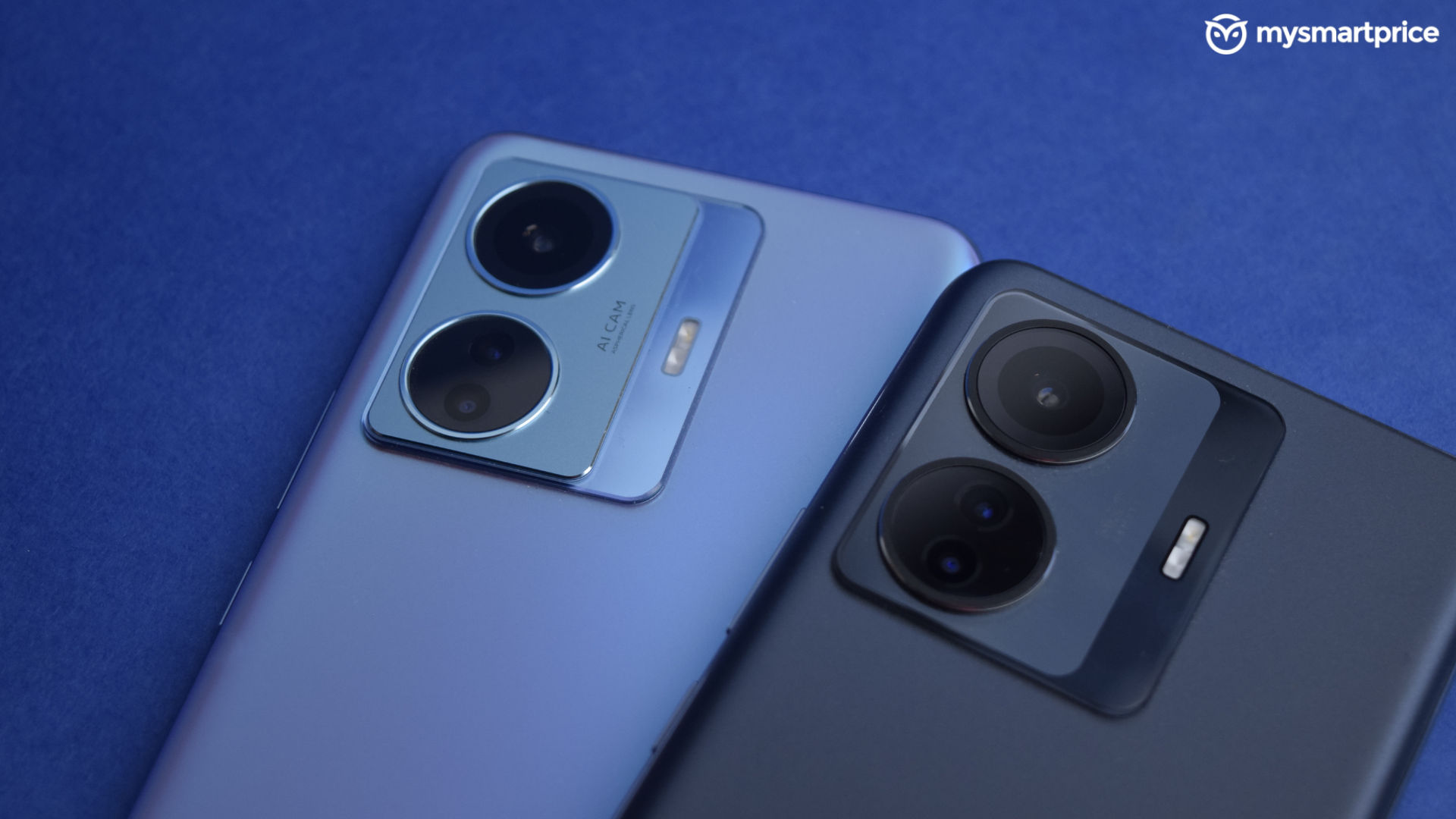 The price tag of Rs. 23,999 for the base variant and Rs. 24,999 puts it up against the Realme 9 Pro+ (review), the OnePlus Nord CE 2 and the Iqoo Z6 Pro (review). If you really want to buy the phone, I'd recommend paying a grand extra and going for the top variant for better performance.
Battery Performance
8.0/10
Network Performance
8.0/10
What Is Good?
Performance
Battery life
Quick fingerprint scanner
Bright display
Bright display
What Is Bad?
Bloatware
Display colours could be tuned better