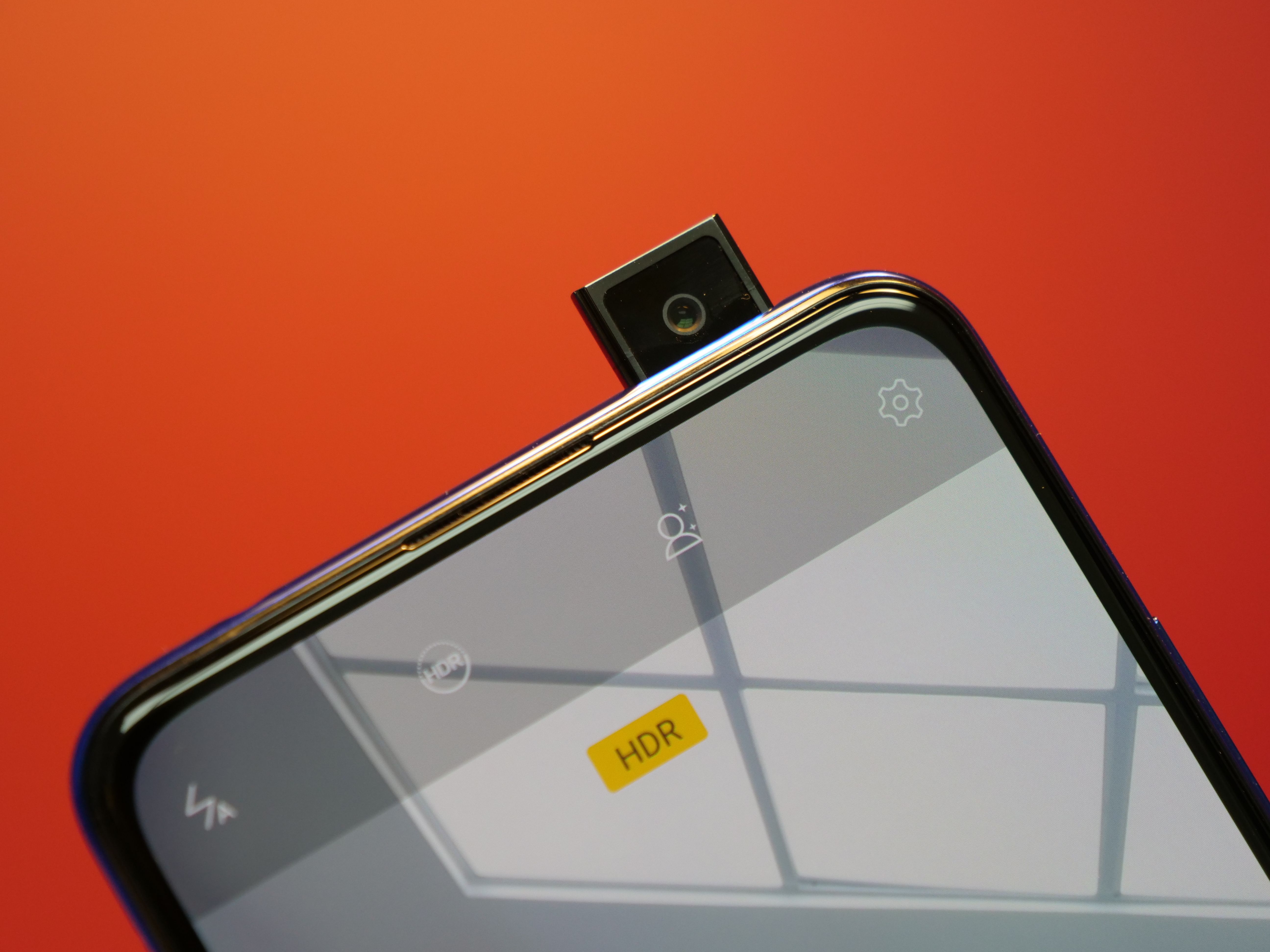 When you talk innovation, Vivo isn't the first name that pops up in your head. However, this Chinese company has introduced many industry-first technologies in the last couple of years. Vivo was the first brand to showcase an in-display fingerprint sensor with its X21 UD. It also dared to break the mold, by introducing a truly full-screen design when most brands were stuck with notch screen designs. To free up more space for the display, Vivo added a motorized pop-up selfie camera to its Nex smartphone. The best part is that Vivo is now working towards bringing these features to the mid-range segment. Especially, its latest V15 Pro promises all the futuristic features without costing a bomb. But is it all about these fancy features, or the V15 Pro is a capable all-rounder? Let's find out:
Vivo V15 Pro Design & Aesthetics
The Vivo V15 Pro is not the slimmest phone around but is definitely the most stylish in its segment. This device draws you in with its thin-bezel full-screen display and then leave you staggered with its pop-up selfie camera. It is amazing how Vivo delivers a perfectly symmetrical display under 30k while the likes of iPhones and Pixel settle for ugly screen notches. And after using it for over a week, I can tell that Vivo's motorized pop-up mechanism is quite sturdy. Its movement is buttery smooth and precise. Yet, has enough buffer to withstand a bit of yanking.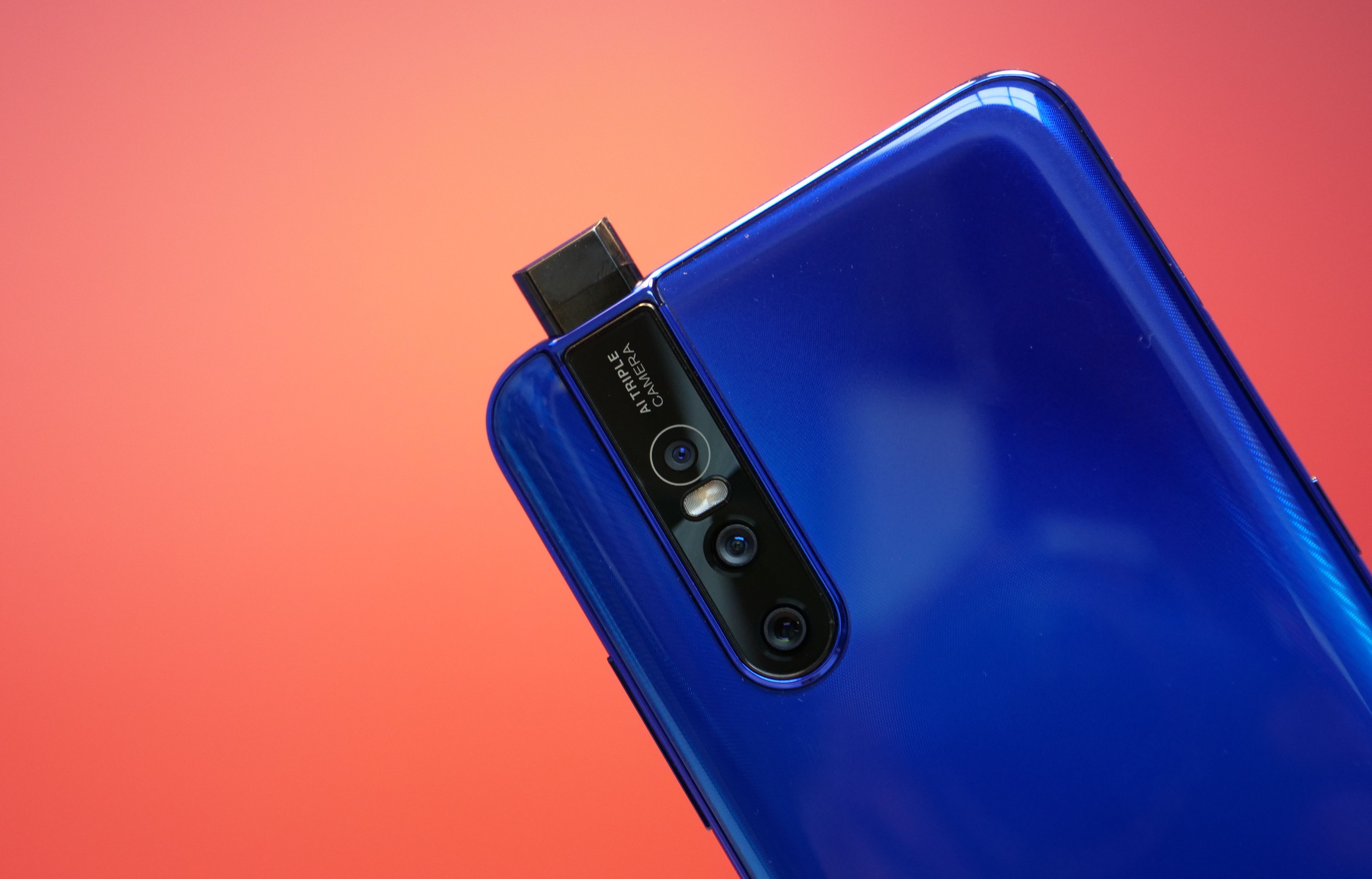 Along with the engineering ingenuity, the V15 Pro also showcases Vivo's design flair. I can't help but appreciate how the camera slide is accommodated in a pen clip-like design that extends to the rear camera protrusion. And that's not the only eye-catching thing at the back.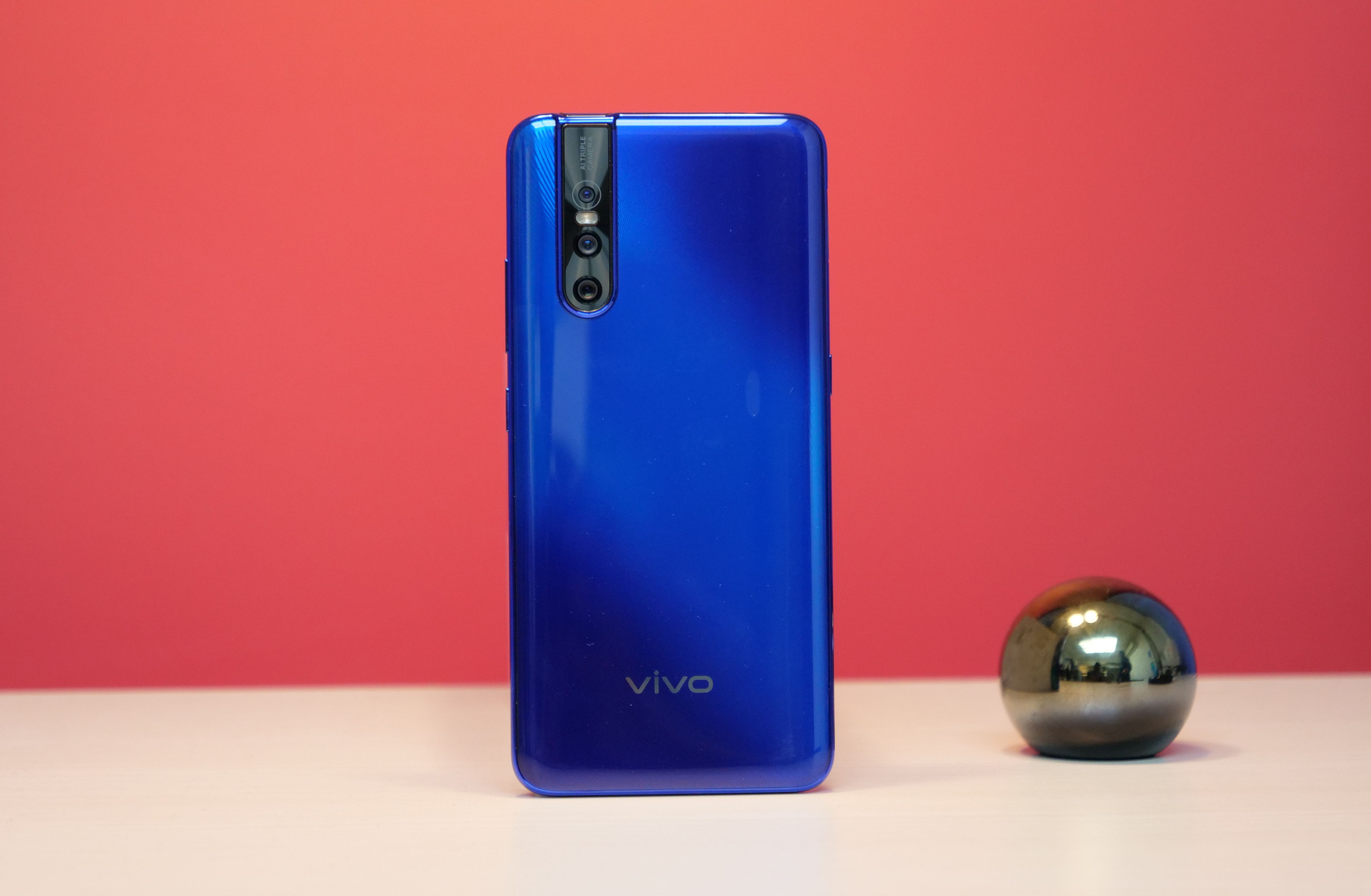 Owing to its reflective gradient hues, the phone's curved back panel looks quite mesmerizing. It also has a textured pattern, which Vivo likes to refer to as the 'ripple design'. It is reminiscent of Huawei Mate 20 Pro's back panel. The V15 Pro's back looks as if it is made of glass, but is in fact plastic. Vivo is clearly cutting the corners, but that's alright since it doesn't affect the aesthetics in a negative way. What I do mind however is the company's decision to choose plastic for the frame. Undoubtedly, metal is much better for structural rigidity compared to plastic. And of course, it is nicer to touch.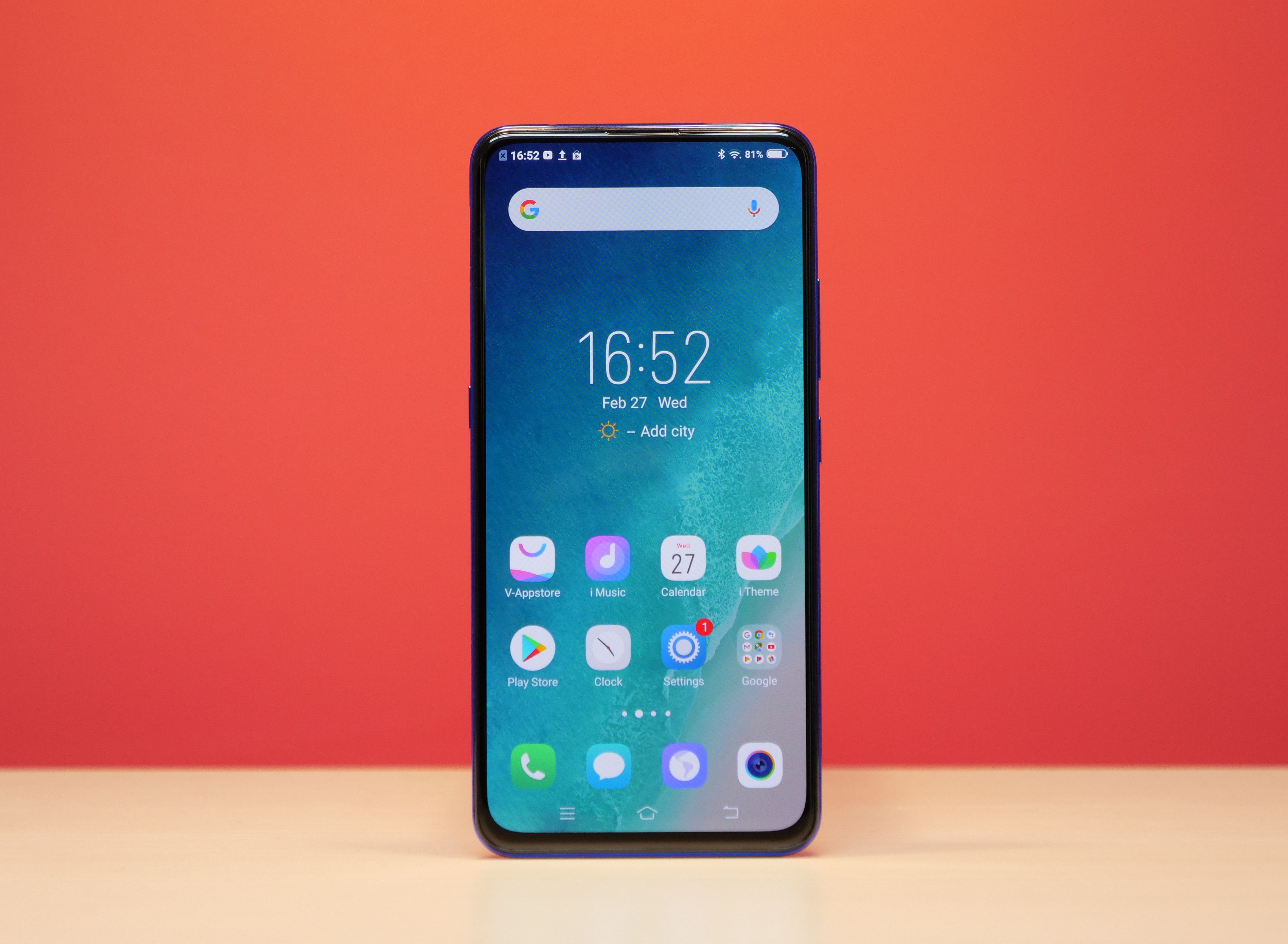 Vivo V15 Pro Display
For its mid-range device, Vivo has chosen a top-notch OLED panel. The 6.4-inch Full HD+ screen has very thin bezels. Much like the Oppo Find X, I enjoyed watching movies on V15 Pro's screen that doesn't push the content around for silly screen notches and cutouts. Being an emissive type, the phone's display delivers true blacks and vibrant colors. The panel is bright enough to maintain legibility under direct sunlight. The display conceals a fingerprint sensor, which we will come back to later.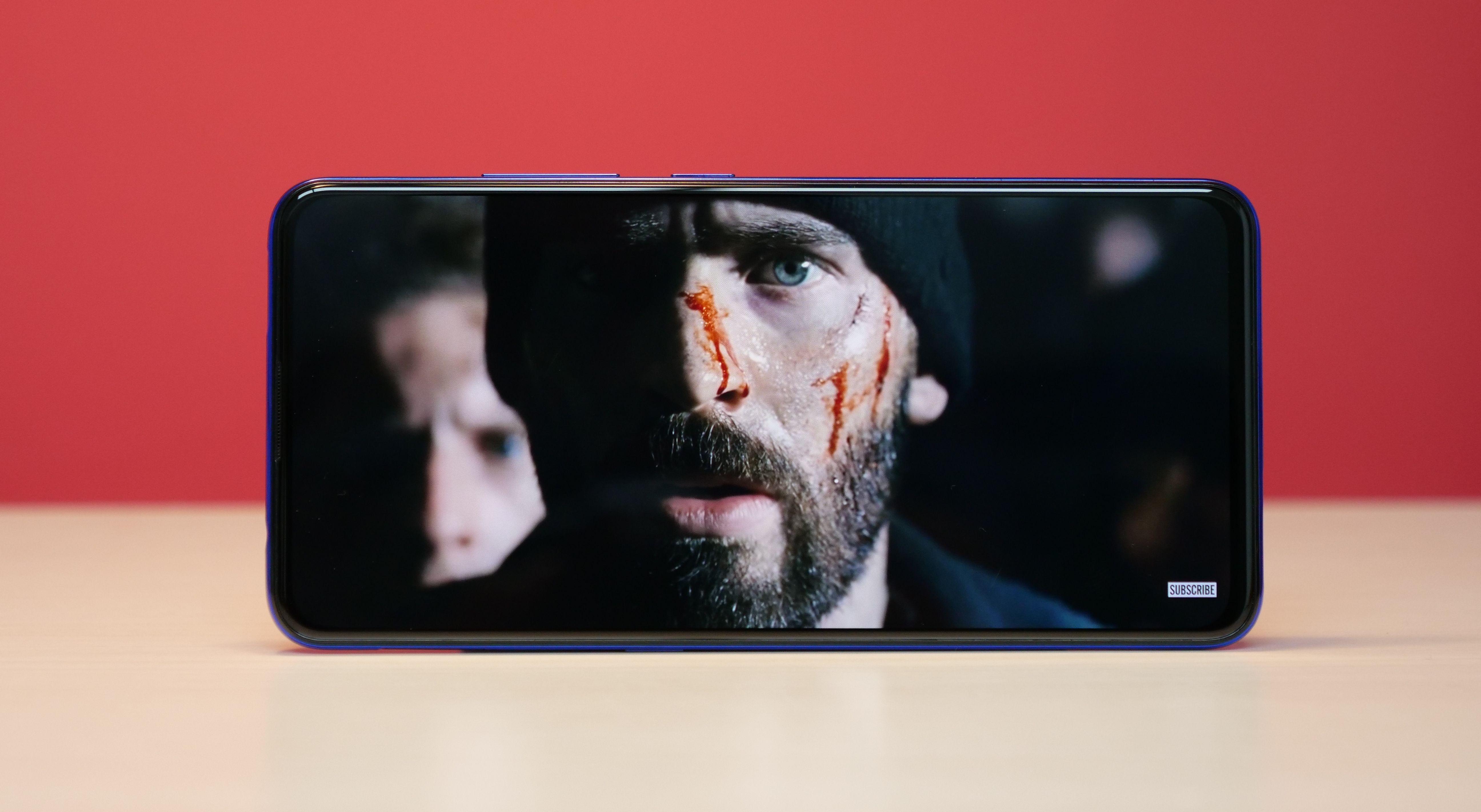 Vivo V15 Pro Software And Performance
The V15 Pro runs Android 9 Pie with Vivo's FunTouchOS on top. The software is tuned for two biometric systems. The in-display fingerprint sensor works fine. However, it is not as quick as conventional fingerprint sensors. To put things in perspective, the unlock speed is comparable to that of OnePlus 6T. The face unlock feature is quite swift. However, with the lack of 3D depth mapping sensor system, don't expect it to be very secure.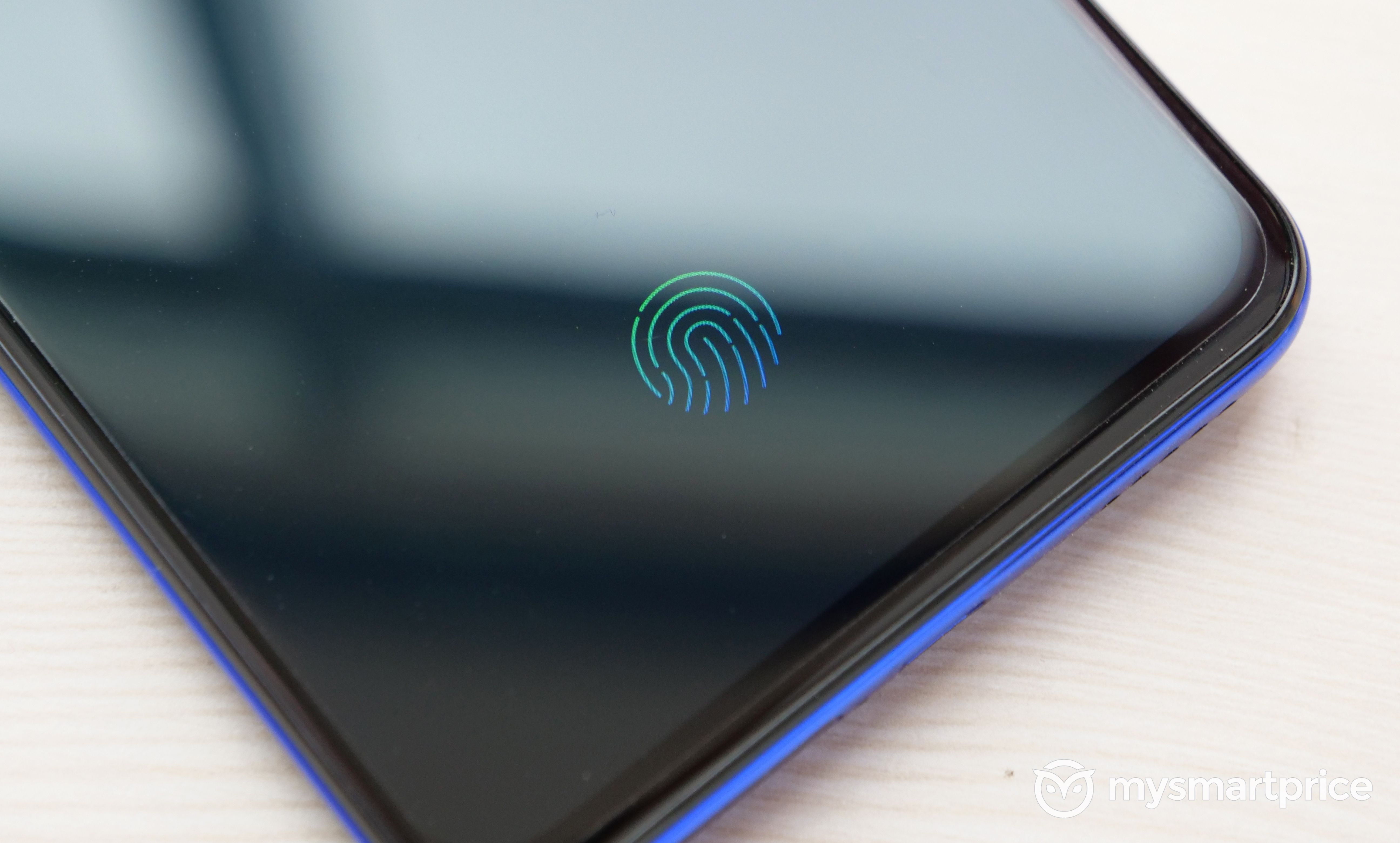 In its latest iteration, the FunTouch OS has matured a bit. It is clearly better than Vivo's previous attempts. But, Vivo's best is still no match for other Android skins such as the neat and snappy OxygenOS or feature-packed MIUI. The company also needs to work on basic software design elements such as icons and color scheme. It just doesn't look good enough to complement the device's sleek design. I don't usually care about a phone's default keyboard, but the Kika keyboard on the V15 Pro is so awful that it gets a special mention. Vivo is also holding onto iPhone's swipe up gesture for the control panel. Ironically, Apple has now changed it to Android like swipe down.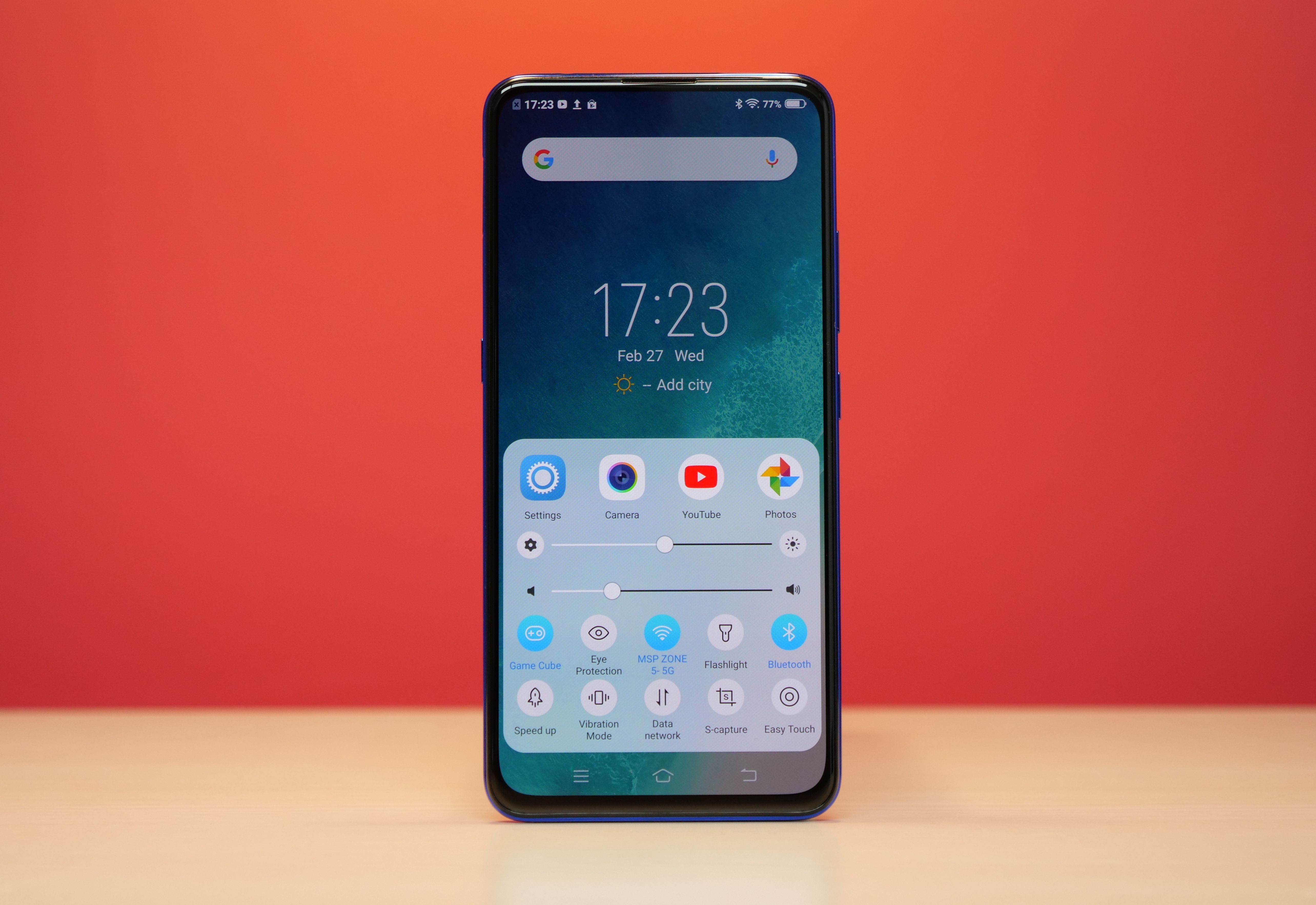 Moving onto the performance bit, the V15 Pro is powered by Qualcomm's Snapdragon 675 chipset. Based on the 11 nm fabrication process, this SoC (System on Chip) comprises of two Kryo 460 Gold cores clocked at 2.0 GHz and six Kryo 460 Silver threads running at 1.7 GHz. With 6 GB RAM thrown in the mix, you get good enough fire-power for a mid-range device. During my usage, I hardly noticed any significant slowdowns. Moreover, the Adreno 612 GPU is quite capable. I played PUBG mobile at high frame-rate without any issue. Visuals are capped at HD quality, which is good enough for mid-range devices.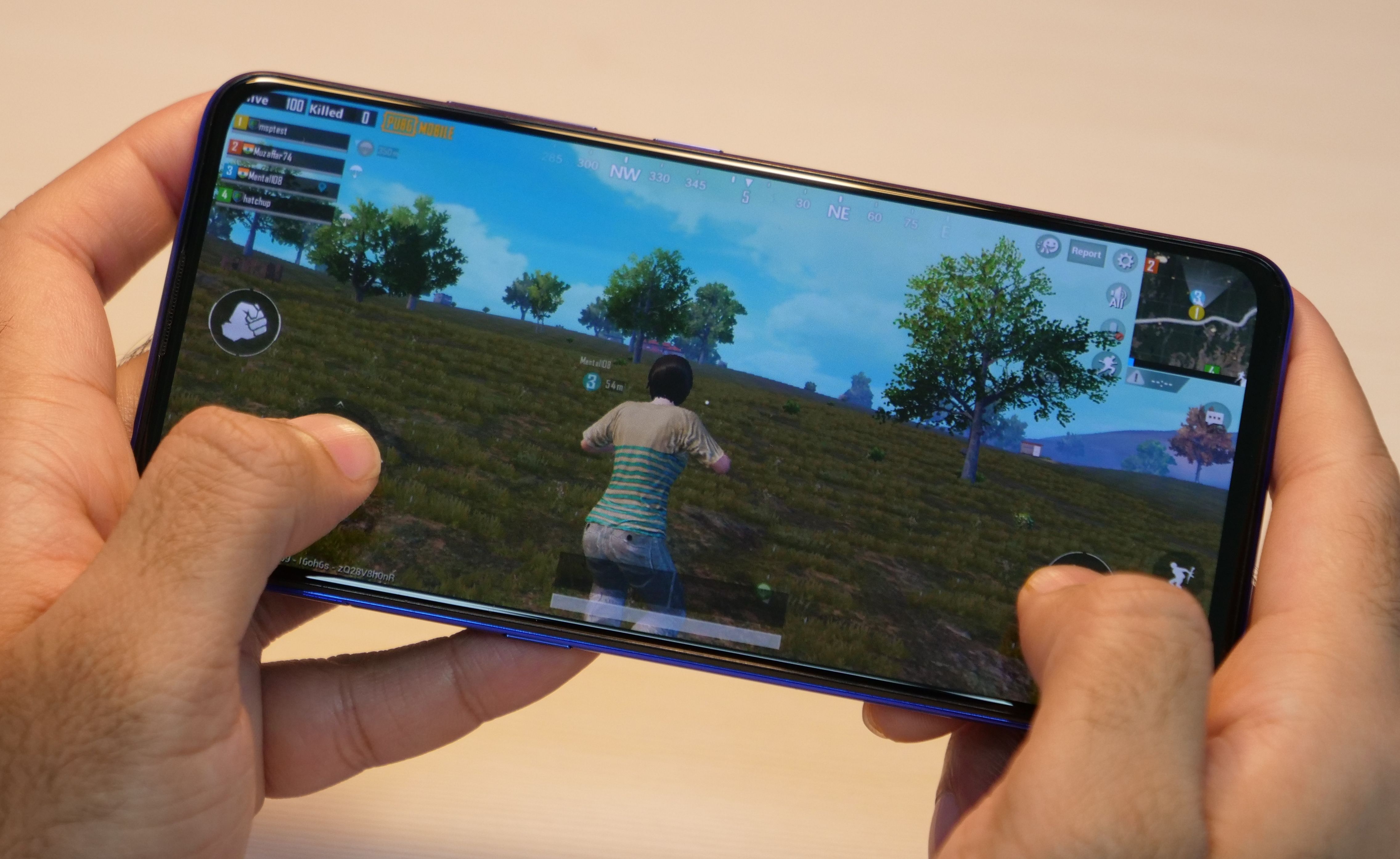 The Vivo V15 Pro features our beloved 3.5 mm audio jack. The phone ships with a decent pair of earphones that looks a lot like first gen AirPods. With my affordable and trusty old Sony MDR-EX150AP, the Vivo offered very good sound output. The onboard mono speaker, however, is a bit teeny to enjoy YouTube videos on it. This 4G VoLTE phone comes with dual-band Wi-Fi and Bluetooth 5.0. All of these radios work as they should. I did face plenty of call drops in Mumbai, but that's because of Airtel's horrendous network coverage.
Vivo V15 Pro Camera Quality
The V15 Pro comes with some serious photography chops. It sports a triple camera setup comprising of a primary 48 MP lens, 8 MP wide-angle sensor, and 5 MP depth sensor. Vivo's full-screen camera interface is designed to take full advantage of the full-screen design. It comes with standard, portrait, night mode, and pro mode. You don't really need to bother with the last one unless you want to fiddle with white balance, shutter speed, ISO, and manual focus.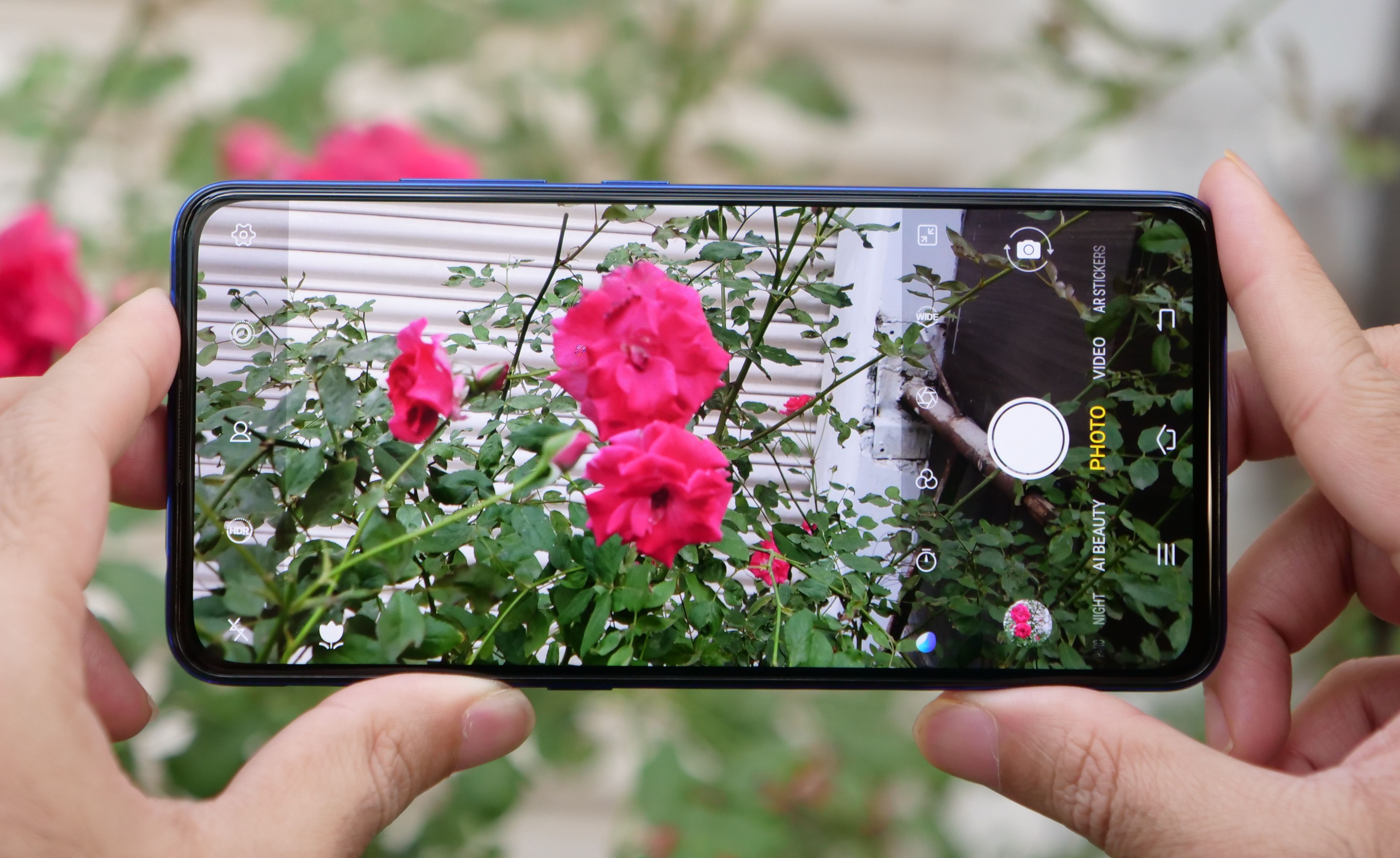 In daylight, the camera pulls off an impressive performance. It delivers plenty of detail, rich colors, and depth. Especially, the bokeh effects come out incredibly good. The phone's edge detection for rendering a shallow depth of field is spot on in good lighting.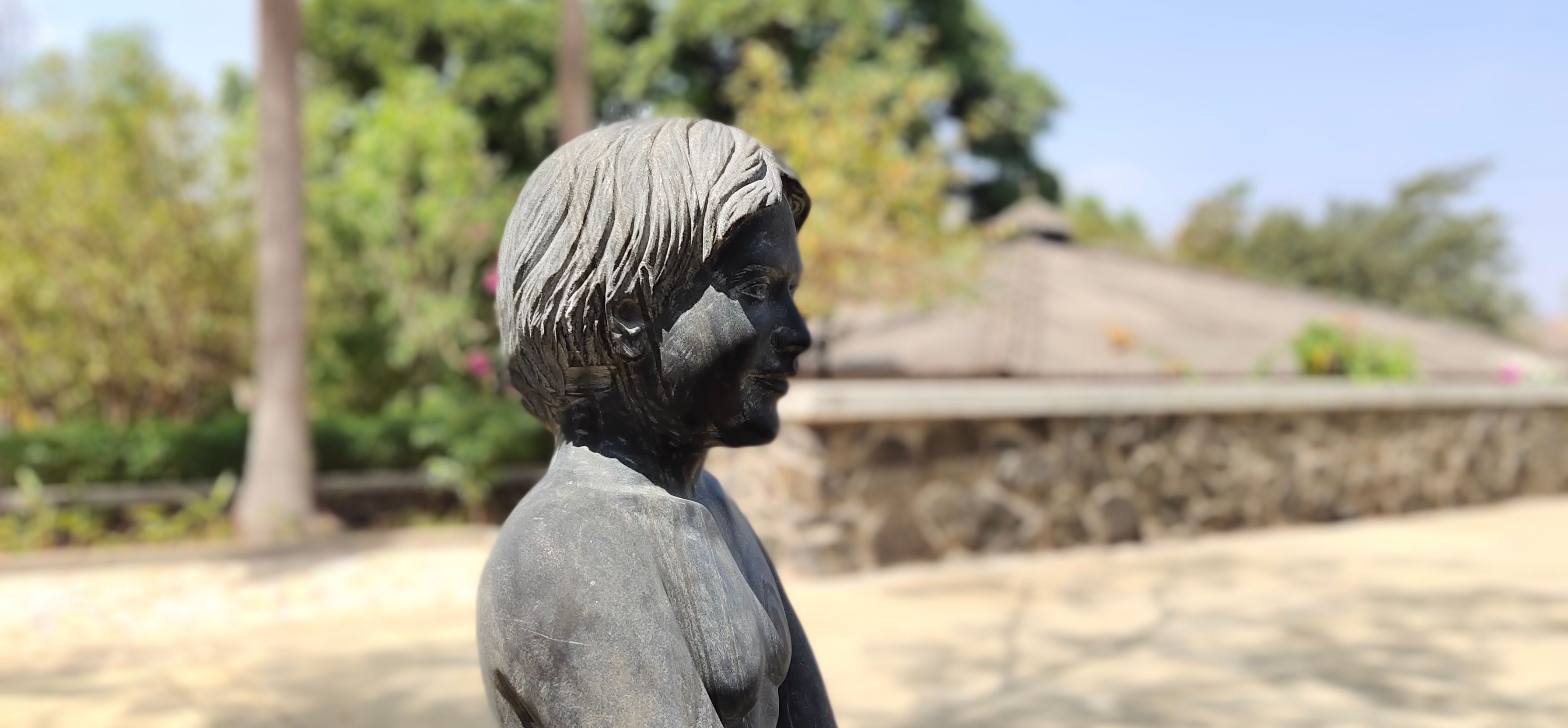 The wide-angle mode also works well. The difference of area captured in normal and wide shot is quite significant. It is a neat feature that can produce great effect if you know when to use it. If you use it all the time, you will end up with some images with a warping effect.
The V15 Pro holds its own in low-light too. However, you can see a pastel color effect upon close inspection. And sometimes the bokeh effect edge detection also goes a bit off in bad lighting conditions.
The phone records 4K videos but with frame-rate capped at 30 fps. If you prefer higher frame-rate, you have to go a notch down to Full HD 1080p quality. The phone's EIS (Electronic Image Stabilization) does a decent job of keeping jitter under control.
The 32 MP fixed focus selfie camera captures plenty of detail. However, it tends to lighten the skin tone even when the 'Beautify' feature is turned off. Because of this, some shots turn out to be overexposed.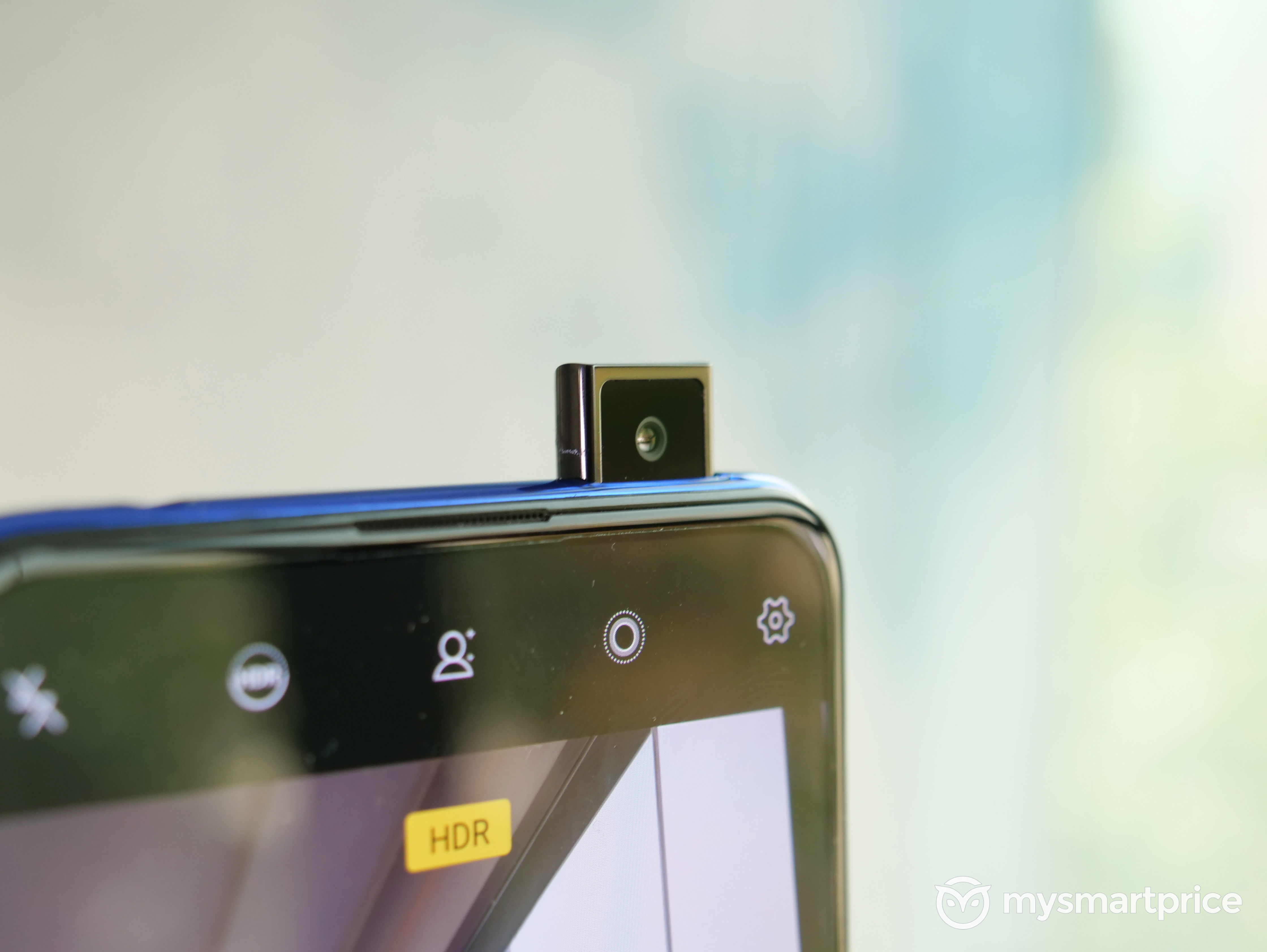 Vivo V15 Pro Battery Life
The V15 Pro draws power from a 3,700 mAh battery. It comes with Vivo's Dual-Engine Fast Charging which can juice up the phone from 0 to over 70 percent in an hour. Not as rapid as Oppo's VOOC charging, but it saves time, nonetheless. Like most smartphones these days, the V15 Pro easily lasts from dawn to dusk or equivalent depending on when you wake up. In our video loop test, with brightness set to around 50 percent, the device clocked in 14 hours and 30 minutes. The only gripe I have here is that Vivo has fitted the phone with a micro-USB port. Seriously, it is just to see a phone with a futuristic pop-up camera accommodate a dated micro-USB port.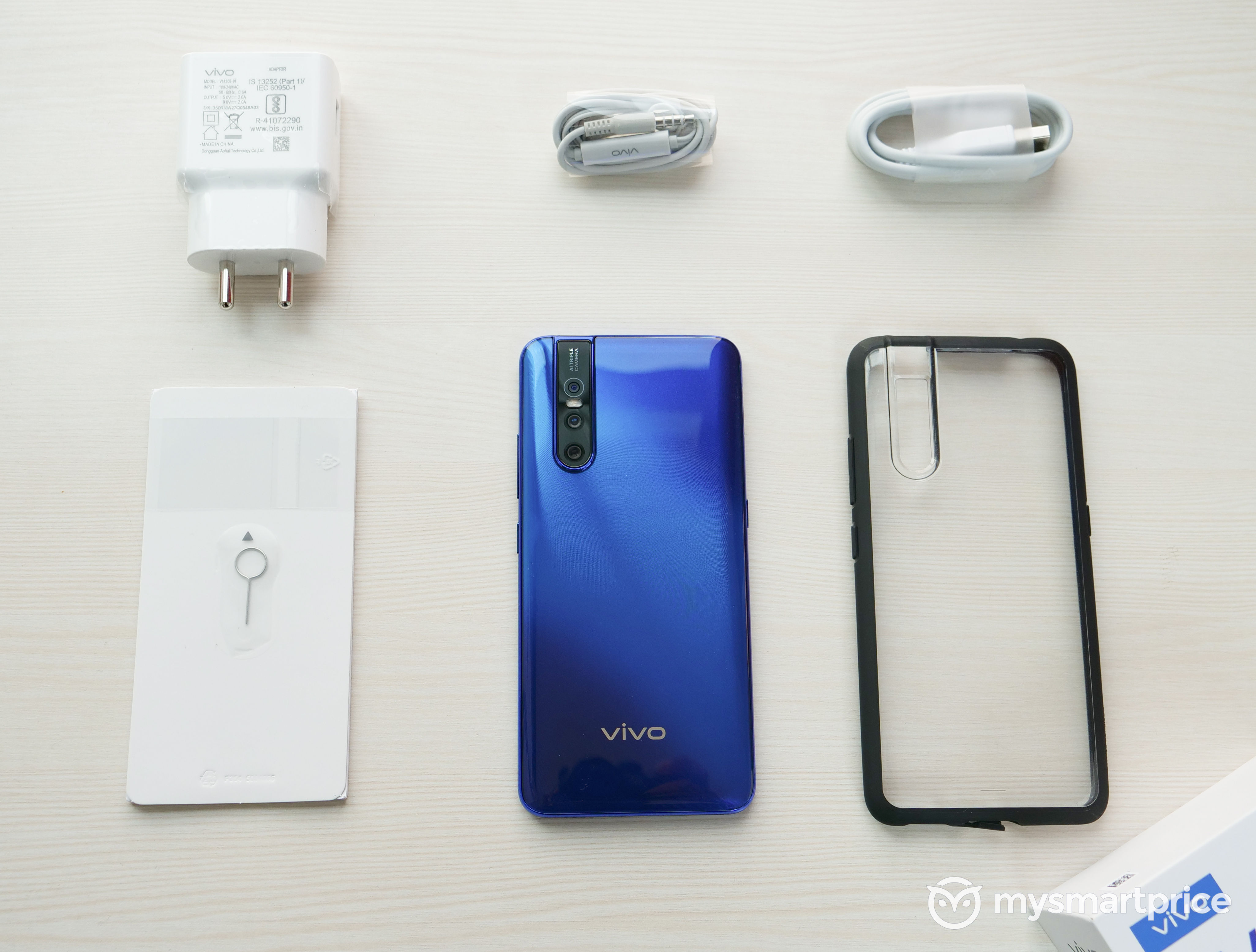 Should You Buy The Vivo V15 Pro?
The Vivo V15 Pro is a head-turner. It gives you the bragging rights to a futuristic pop-up camera without costing a bomb. Vivo has done a great job in the design department. However, I can't get behind its decision to go with a plastic frame. The phone also delivers great cameras in its price segment. The Snapdragon 675 also pulls of good performance, if you can put up with Vivo's Funtouch OS. Overall, if you are looking for a stylish phone with good all-round performance. However, if raw firepower is what you desire, the Asus Zenfone 5 still remains a great option for Rs 25,000.
Vivo V15 Pro
Design and Build Quality
8.5/10
Software & Features
6.5/10
What Is Good?
Most stylish device in its segment
Futuristic pop-up camera
Excellent OLED screen without any notch
Great cameras
Good battery life
What Is Bad?
FunTouchOS begs for refinement
Plastic frame
Weak speaker
Old Micro-USB port