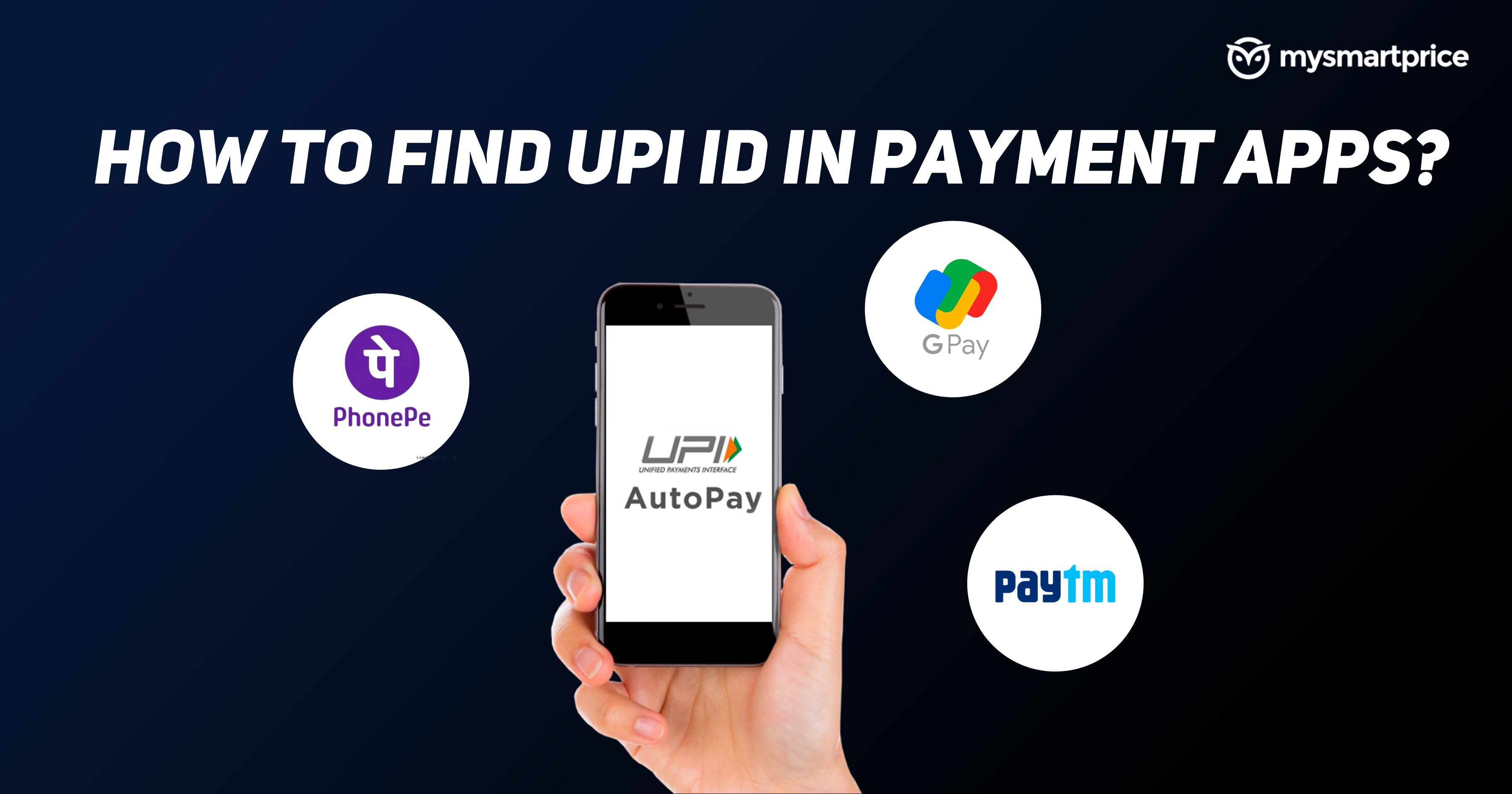 UPI is one of the best instant payment transfer services in India and has over 150 million active users. The payment service allows users to transfer money by just using the UPI ID and there is no need to send or enter full bank account details. This makes it one of the best modes of payment in the country. A payment application integrated with BHIM UPI is needed to create a UPI ID and make payments. There are multiple applications available such as Google Pay, Paytm, or PhonePe through which a user can transfer money. It has a unique UPI ID or a Virtual Payment Address (VPA) which is needed to transfer money. So, if you forgot your UPI ID, here's how you can find it by following these simple steps on different payment applications. 
What is UPI ID?
UPI, expanded as Unified Payment Interface, is an instant payment method launched in India which doesn't need any account number, IFSC code and more to transfer money from one account to another. The receiver is identified by a unique Virtual Payment Address (VPA), also known as UPI ID, which is unique for every user. The UPI ID can be created from any payment application in India which supports UPI. Once created and verified, the payment app will provide you with your unique UPI ID. 
Also Read: UPI Lite: What is It, How to Setup and Use UPI Lite, Features, and More
The format of the UPI ID is generally 'aaaa@ybl' where 'aaa' is either your email address, name, or mobile number while the 'ybl' is the address provided by your bank. 
Where is UPI ID in Google Pay?
Google Pay is a UPI based payment app developed by Google specifically for India. Follow the steps below to find your UPI ID in Google Pay app.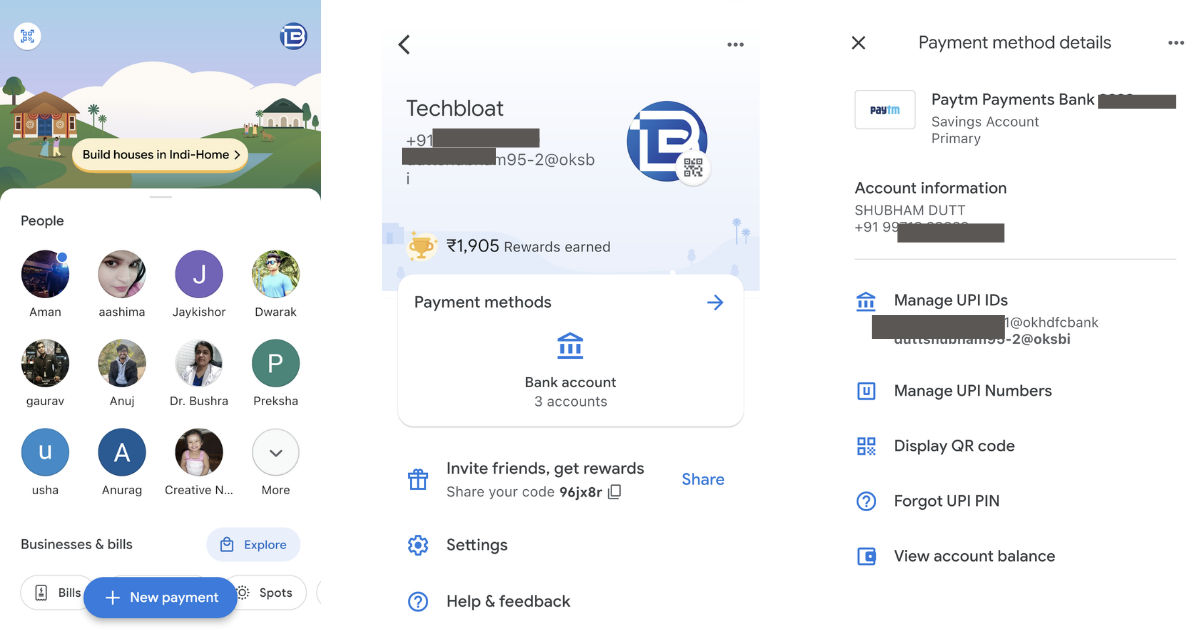 Launch the Google Pay application on your Android or iOS device. 

On the top right of the app, tap on your profile photo.

Select a bank account to know the UPI ID associated with it.

The UPI ID will be available under 'UPI IDs' section.
Also read: How to Create UPI ID in Google Pay, Paytm, PhonePe, Amazon Pay Payment Apps
Where is UPI ID in PhonePe?
Phonepe has the biggest share in the UPI transactions that are done in India and likely you will be using this to transfer money. Here's how you can find your UPI ID in PhonePe.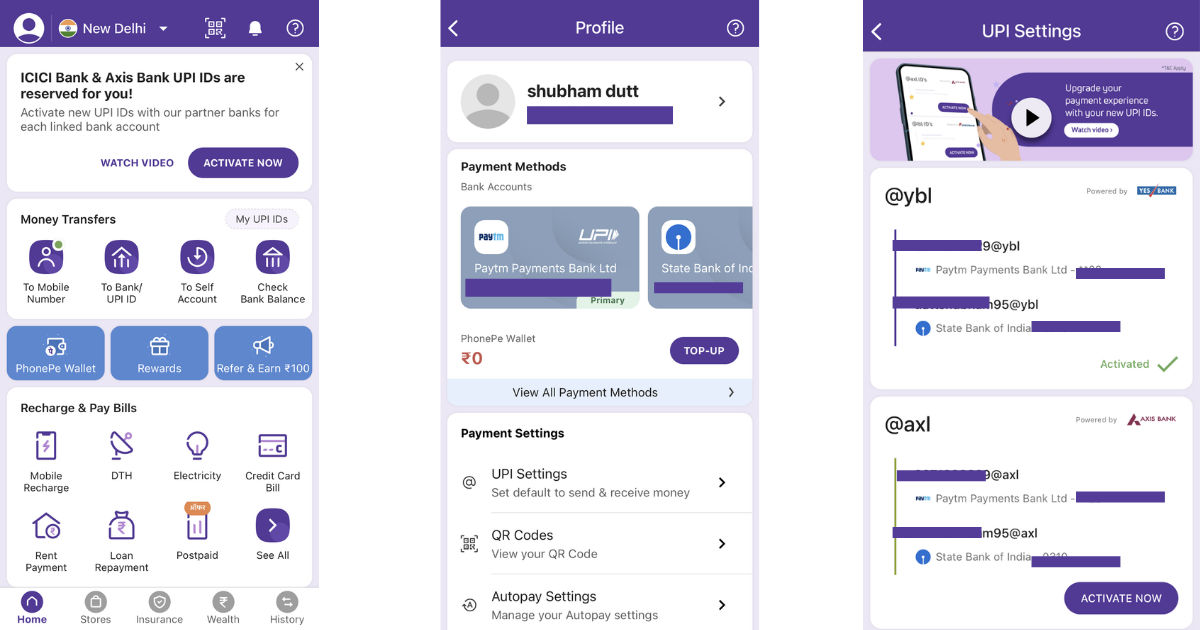 Open the PhonePe app on your smartphone.

Tap on the profile picture available on the top left corner of the screen.

Click on the UPI settings.

Now, it will show the UPI IDs associated with your respective bank accounts.
Also Read: PhonePe Transaction Limit Per Day: What is the Maximum Money Transfer or Transaction Amount Limit Per Day on PhonePe
Where is UPI ID in Paytm?
Here's how to find the UPI ID on the Paytm app.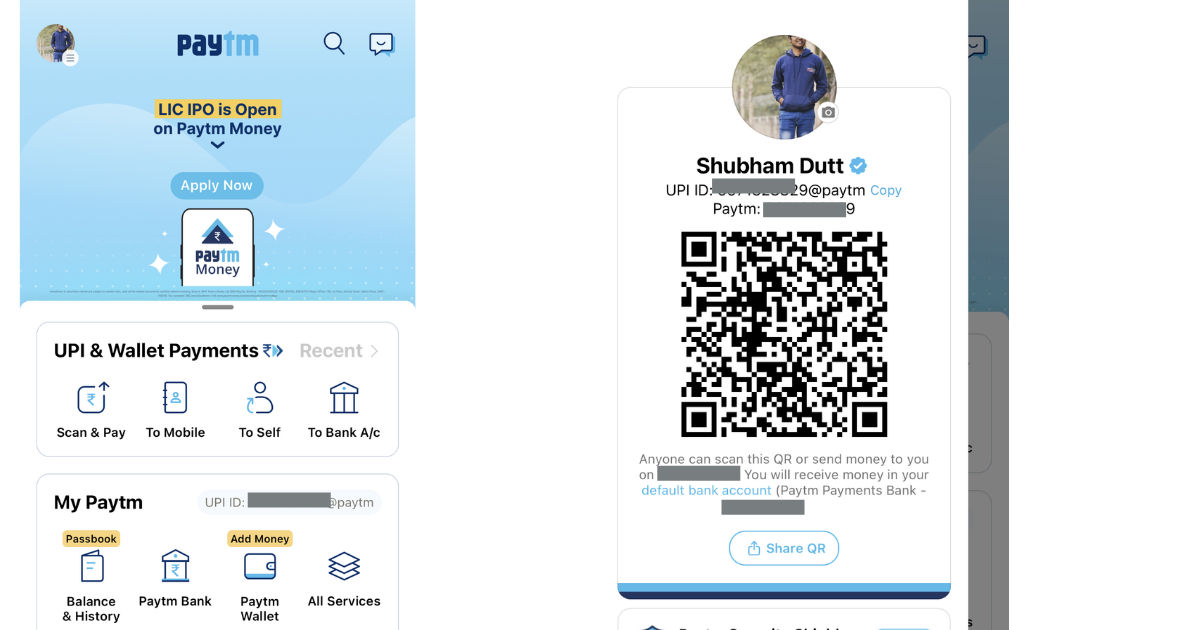 Open the Paytm app on the phone.

Click on the profile picture on the top left corner of the screen.

Your UPI ID will be displayed above your QR code.
Are you still facing issues while finding your UPI ID? Let us know in the comments section and we will try to help you.