Highlights
Wynk Music now supports Dolby Atmos on supported devices without additional charges.
The music streaming app supports the advanced music format on supported devices like OnePlus Nord 3, Samsung Galaxy M34, Redmi Note 12 Pro+, etc.
Hungama Music and Apple Music are the only other platforms to offer Dolby Atmos in India.Â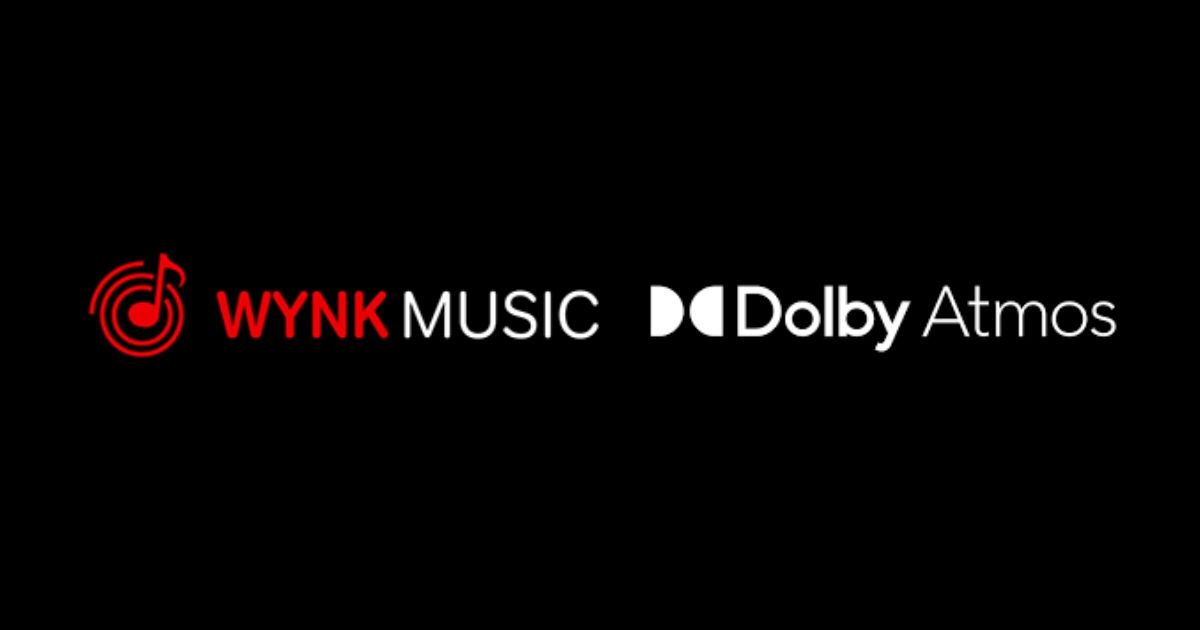 [Update]: Airtel and Wynk Music have now officially announced a partnership with Dolby Laboratories. The music streaming platform will offer Dolby Atmos to Wynk users at no extra cost. Wynk will offer Dolby Atmos support on songs ranging across eight languages from productions like Yash Raj Films, Saregama, Phonographic Digital Limited, etc.
Wynk Music now offers Dolby Atmos support free of cost to its users in India. With this, the streaming platform has joined Apple Music and Hungama Music to offer free integrated Dolby Atmos support on compatible tracks. Like Hungama Music, Wynk Music offers Dolby Atmos support to free and premium users on its platform. Those with a compatible device will see Dolby Atmos support displayed when playing a supported track.
Wynk Music Gets Dolby Atmos Support in India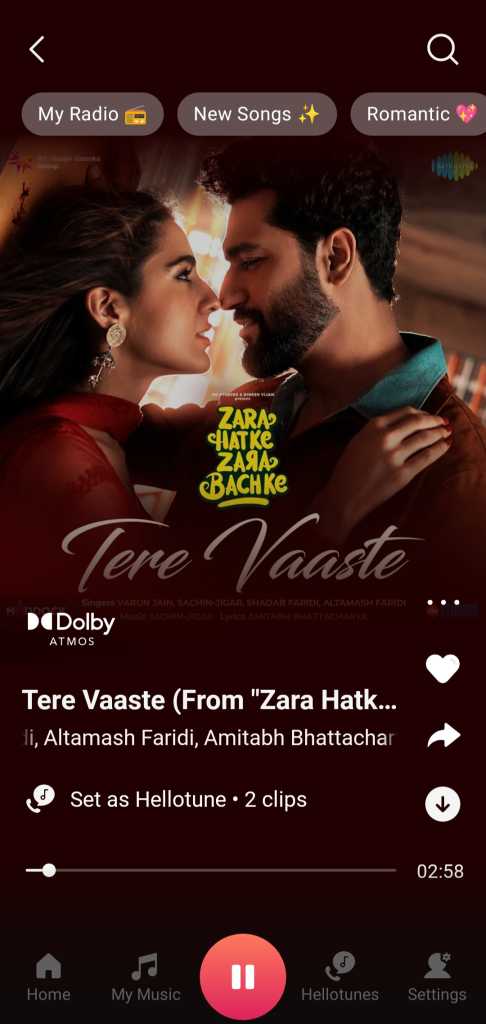 As a user on OnlyTech reported, Wynk Music is offering Dolby Atmos support to its users in India. The app shows the Dolby Atmos watermark in the supported track, as shown in the screenshot above in the Tere Vaste track from the movie Zara Hat Ke Zara Bach Ke. However, the user also mentioned that the support only appears on Dolby Atmos-compatible smartphones.
In the comments, users have reported seeing the support on Redmi Note 10 Pro and Redmi Note 12 Pro+. Realme X7 Max, and so on. In India, you can find Dolby Atmos support most smartphones, from budget Xiaomi devices to premium iPhones.
Last year, around the same time, Hungama Music partnered with Dolby to offer Dolby Atmos to its free and premium users. As part of the partnership, all Hungama Music users could listen to songs on the platform with Dolby Atmos. Apple has also been offering lossless audio and Dolby Atmos support with the Apple Music plan for quite some time now.
So, What is Dolby Atmos? The typical music recording on streaming platforms is two-channel audio. It means it has been encoded to play from either left or right channels for stereo output. It simulates audio to sound like it's all around you. The Dolby Atmos format is much more advanced, with a theoretical 128 channels and support for 32 individual speakers. Various instruments in a track can be engineered to play from a specific position in 128 channels and different speakers.
It means Dolby Atmos is not just simulating surround sound but is actually offering surround sound to users. Therefore when you listen to Rahman's tracks on Wynk Music now, you can experience music as you do in a live setting. You can easily differentiate between the various instruments being played and the vocals. However, the song must be recorded in Dolby Atmos format to enjoy it in its full glory.