Highlights
X job search tool is basic as of now.
It lets you search for jobs by mentioning keyword and location.
X job search tool redirects you to the job seeker's hiring page for the application process.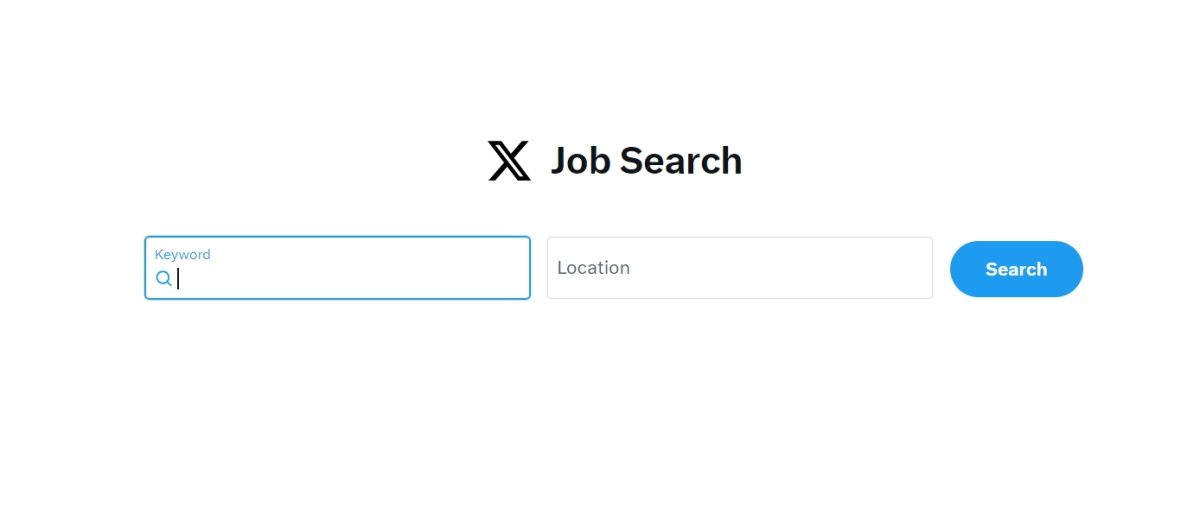 Elon Musk has many things planned for X (formerly Twitter) that will transform it into something beyond just a social media app. One of these things is to let users search for jobs and companies hire new talent directly from the platform. We first heard about X's plan for a LinkedIn-rival feature in July and a beta version was released in August. Now two months later, the company has released its job search tool for everyone on the web.
How to Use X Job Search Tool?
As first spotted and reported by Engadget, X's job search tool can now be accessed on the web by anyone. It does not have the verified account restriction anymore which was there in the beta release. All you need to do is sign into your X account and visit the job search page.
You will be welcomed by a minimalistic page with just two text fields. The first one is for entering the job title keyword and the second one is for entering the location. There is a Search button that you need to click once you have entered both these details. The job search platform will then show you a list of job listings matching your query.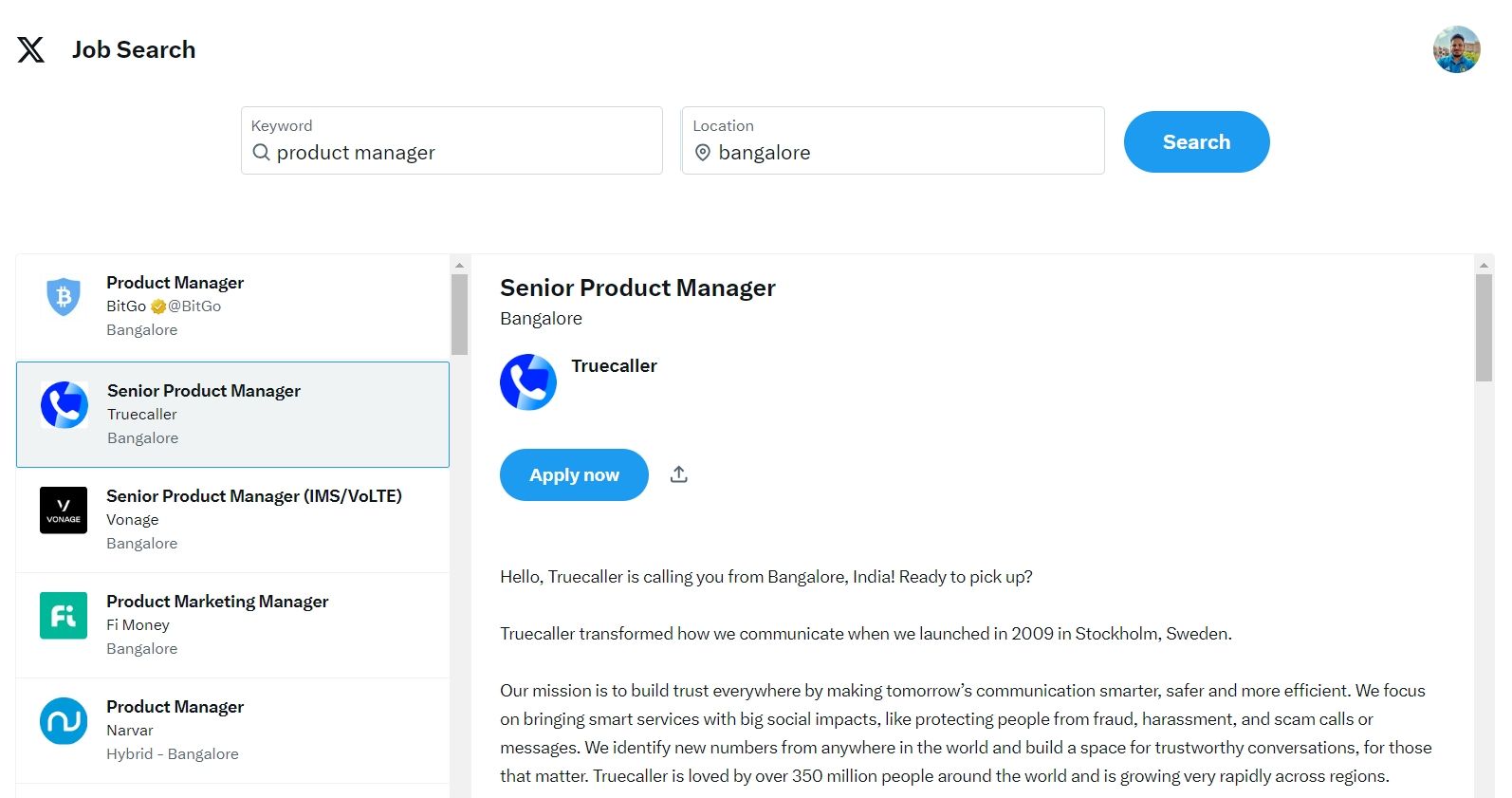 The tool lists all job listings in the left pane and their details in the right pane. You can click on any listing to check details like the company name, exact job role, location, company profile, and more. It also shows the pay range if the company has mentioned it. There is also an option for copying the job URL, sharing it with others via DM, and sharing via an X post.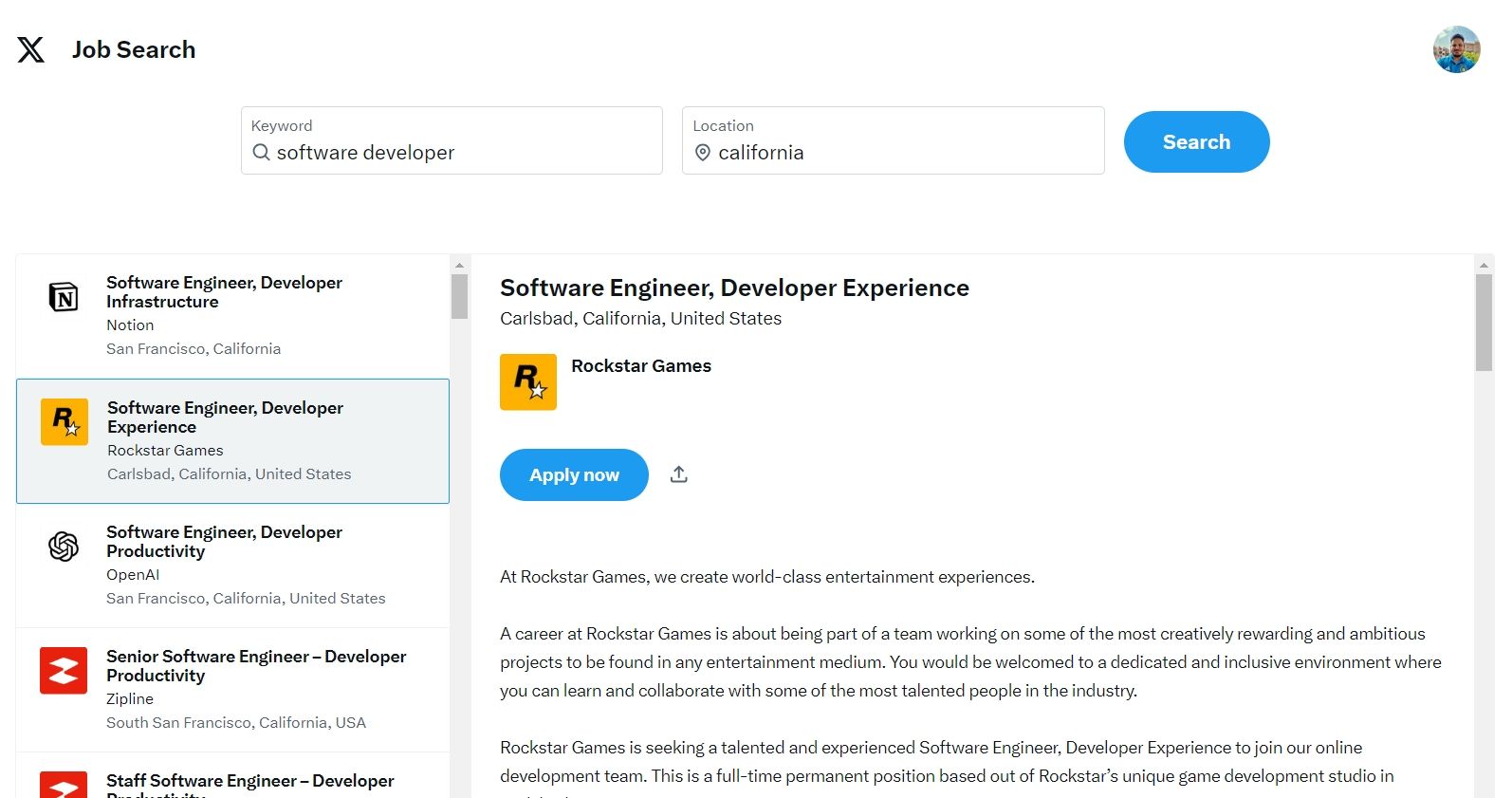 Once you want to apply for a job, you cannot do that directly from X. The tool will redirect you to the company's hiring page to proceed further. Overall, X's job search tool is basic at the moment. It does not have advanced search filters that help you narrow down job search for more relatable results. For example, you cannot choose the job role type i.e. full-time, part-time, freelance, work from home, hybrid, etc.
When X released its job search tool's beta in August, Elon Musk claimed its LinkedIn competitor would be "cool". It seems like we will have to wait for the time being what exactly he means by that. It is important to note that only those companies can post jobs on the app who have subscribed to Verified for Organizations. This an expensive premium subscription that currently costs Rs 82,300 per month (plus any applicable taxes).
As mentioned in the beginning, X's job search tool is currently available only through the web. Android and iOS app support is expected soon but no specific timeline has been shared yet. We will keep you posted as more details will emerge.