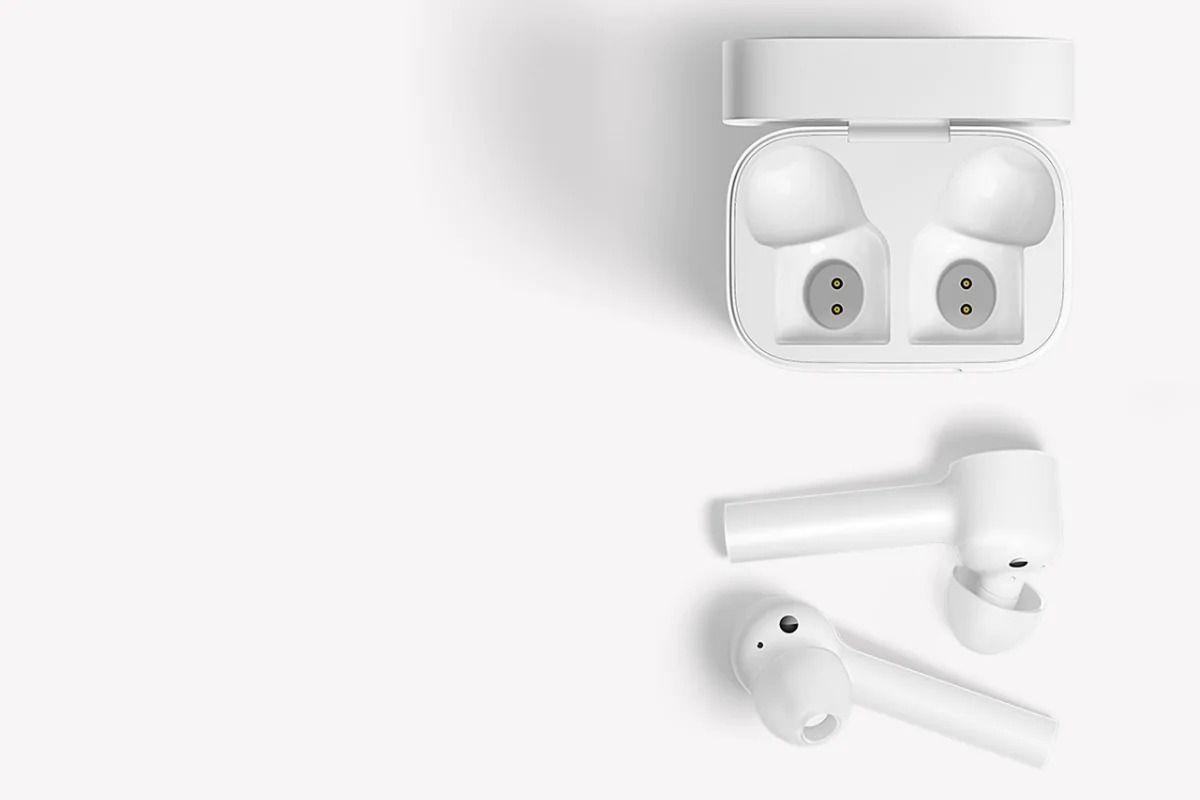 Xiaomi is reportedly working on launching a new pair of truly wireless earphones. The Xiaomi Mi True Wireless earphones 2s have today been spotted on the Wireless Power Consortium. The certification not only reveals some of the key specifications of the brand's upcoming TWS, it also gives us a glimpse of its design. Take a look at the Xiaomi Mi True Wireless Earphones and see what all the Wireless Power Consortium certification has in store for us.
Xiaomi Mi True Wireless Earphone 2S Will Come with 2.5W Wireless charging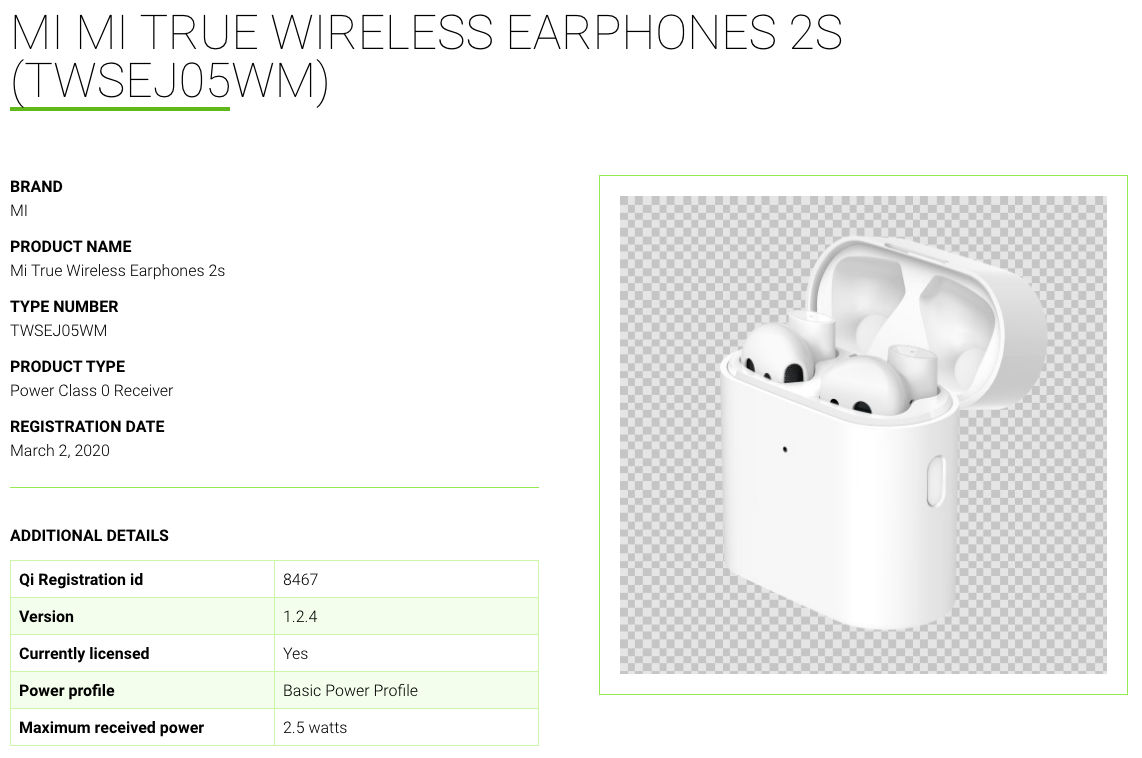 As seen in the WPC product page, the Xiaomi Mi True Wireless Earphones 2s received the certification on March 2, 2020. Though the company has not given an official statement on the launch of these earbuds, we can safely assume an imminent launch given the certification. Nevertheless, the certification reveals that there will be one color variant of the Mi True Wireless Earphones 2s (White) and the earbuds will come with long legs. The casing for the earbuds will feature wireless charging functionality, but the charging speed will be fairly limited (2.5W).
Also Read: New Google Pixel Buds (G1013) Get Certified By Wireless Power Consortium
For now, there is not much known about the Xiaomi Mi True Wireless Earphones 2s, but we will keep you posted, should we receive any more intel on the same.
What are your thoughts on the upcoming Xiaomi Mi True Wireless Earphones 2s? Do let us know in the comments section below.