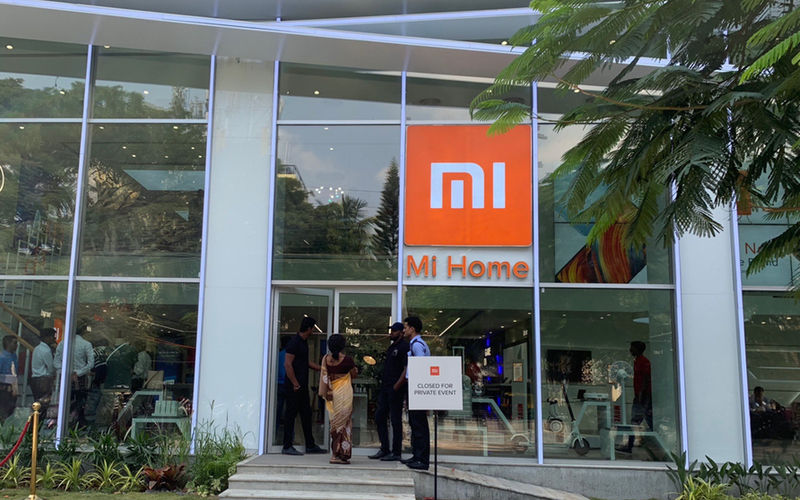 Xiaomi is expanding its offline presence in India by opening more and more Mi Stores across the country. Today, however, the brand has inaugurated India's largest Mi Home Experience Store in Bangalore. This Mi Home Experience Store is located on 100 Feet Road in Indira Nagar. Although the inauguration of the store took place today, it was restricted to media only. The store will be publicly open from 2nd November.
This Mi Home Experience Store has not only all the products that Xiaomi has launched in India, but also many other products that the brand hasn't. However, you'll only be able to buy the products that are officially launched. According to Xiaomi, the store has a total area of 6000 square feet. The brand has focused on keeping the store environment-friendly. Xiaomi has used recyclable material in the construction of the store. There are also solar panels on top, which not only provide electricity to the store but also send the power back to the grid. Xiaomi has also installed charging station outside the store, where anyone can charge their electronics for free.
Xiaomi Mi Home Experience Store Bangalore Image Gallery
Xiaomi Mi Home Experience Store in Bangalore
According to Xiaomi, people can pop-in to the store and just spend time in it if they want. They don't have to buy products or even check them out. Xiaomi says it provides home-like feeling, which is why they are calling it a Mi Home Experience Store instead of Mi Experience Store. Like with every other major Mi Store, this store has an engraving machine too, where customers can engrave personalized logos on their Xiaomi smartphones or Xiaomi power banks. The service is, of course, free at the moment, but Xiaomi plains to charge for the same in the near future.
The unannounced products that are on display include laptops, luggage accessories, VR headsets, lighting products, robot cleaners, air purifiers, sound bars, projectors, washing machine, dishwasher, water purifier, quadcopter, health-related devices, and last but not the least, fashion accessories. Xiaomi's India head, Manu Kumar Jain said that the brand is planning to launch the Mi Laptops in India next year. According to him, most people in India buy laptops that are under INR 30,000. Xiaomi currently doesn't have any laptop that is so affordable. Hence, the brand will be making changes to the hardware of the laptops it sells in China to launch them at an affordable price in India.