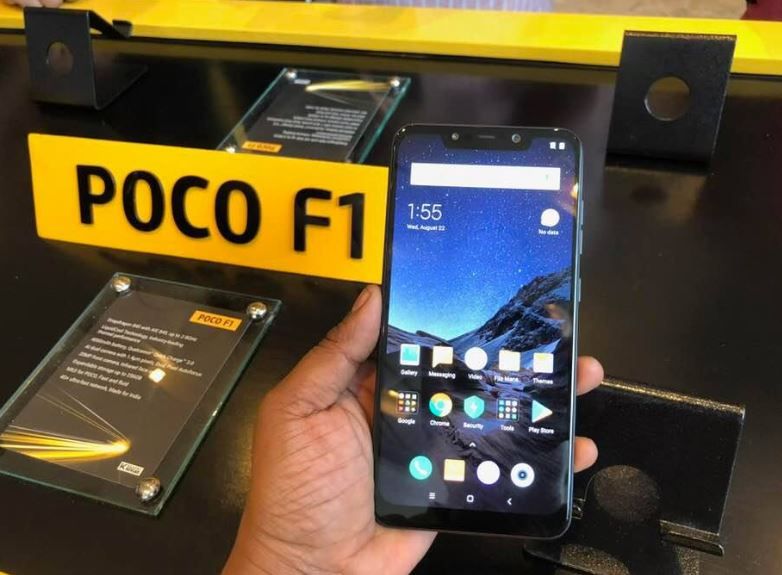 While it is generally agreed that Xiaomi's POCO F1 is among the best smartphones to have released in 2018, it did come with its share of flaws. For example, many units of the device faced screen bleeding issues that resulted in several handsets being replaced by the company. One of the first issues that cropped up soon after the launch of the POCO F1 was the lack of support for Widevine L1 certification (it came with Widevine L3 certification instead). This essentially meant that the handset was not capable of playing back HD content on platforms like Netflix and Amazon Prime. There was a huge uproar over the omission of this fairly important feature. Xiaomi eventually did acknowledge the issue and confirmed that they are working on enabling Widevine L1 support for the device. And it seems the company is now ready to start issuing an update to enable this much sought after feature on POCO F1s. The company earlier today issued a statement which confirmed that the POCO F1 would indeed get Widevine L1 certification soon.
POCO F1 Widevine L1 Certification: How to enable?
If history is any precedent, many smartphone enthusiasts will recall that several OnePlus users had to send back their OnePlus 5 and 5T devices physically to flash their devices with new software to enable Widevine L1 support. For the same reason, it was assumed that Xiaomi too would ask users to visit a service center to have their POCO F1's flashed. That, however, doesn't seem to be the case with the POCO F1 because we have confirmation that all POCO F1s will receive Widevine L1 certification through an OTA software update. As per initial reports, Widevine L1 certification will be enabled on the POCO F1 once users install MIUI 10 9.25.2 beta on their handsets. As clear from the software version, this is still in beta, and it would be a while till the same would be made available on the final release version. Here's confirmation from Xiaomi about Widevine L1 certification.
Guys! You asked for it, we got it. #POCOF1 is now Widevine L1 certified. We have started rolling out an OTA update (version – 9.2.25) for beta users . Once the beta test is complete, we shall roll it in the upcoming stable updates. We really appreciate your patience.@IndiaPOCO

— C Manmohan (@cmanmohan) February 26, 2019
All said and done, it remains to be seen if the POCO F1, even after getting certified with Widevine L1 would actually be able to playback HD content. This happens because Widevine L1 certification is a two-way process. The manufacturer ensures that the handset is L1 compliant and then the service provider whitelists that device. It remains to be seen if the POCO F1 would make it out of that lists since these providers generally are reluctant to certify handsets that have already been launched.
How soon will you be able to watch Netflix in HD on the POCO F1?
As mentioned earlier, we still do not have a definite answer to this question. It is a given, however, that people will update soon to the latest MIUI beta version and immediately check if the phone starts playback of HD content on Netflix or Prime video.