Xiaomi became a household name in India with the help of its Redmi smartphone lineup. We reviewed the Redmi 5 last year, and it was one of the best budget smartphones you could get your hands on at the time. Since then, quite a few brands have come forward with their own budget offerings, ending up pressuring Xiaomi to up its game, but has it?
Design and Build Quality
7.0/10
What Is Good?
Camera performance is impressive in bright situations.
Decent display.
Acceptable performance relative to its price.
Dedicated microSD card slot.
What Is Bad?
Bloatware-filled MIUI with pesky ads and annoying notifications.
Questionably build quality, boring design.
Cameras don't fare so well in low-light.
Rear-firing loudspeakers.
Xiaomi did release the Redmi 6 a few months ago. It costs just INR 7,999 for its base variant which comes with 3GB of RAM and 32GB storage, with an upgrade to 64GB of storage setting you back by INR 8,999. On paper, it is hard to see if this smartphone keeps up with the competition. In this review, we shall see if Xiaomi has done enough to stay competitive at this side of the market.
[P_REVIEW post_id=145127 visual='full']
Xiaomi Redmi 6 Design
The Redmi range of smartphones hasn't really seen a major change in its design language for some time now. In the case of the Redmi 6, Xiaomi did make some improvements over its predecessor, but then it took a few steps back in other aspects. The overall look of the phone most certainly feels outdated, especially with the sizeable bezels above and below the display. Other than the black color variant, all other models come with white front panels. The way the selfie camera, earpiece, and front sensors have been positioned, it almost looks like an expressionless robot staring back at you.
Coming to the build of the phone, you get an overwhelmingly plastic body with questionable structural integrity. I say this because of the two tiny cracks that appeared on the side of the phone after a nominal drop from a couple of feet off the ground. The full plastic construction feels like a downgrade from the metal backplate design that was found on the Redmi 5. Another move backward is with the rear-firing loudspeakers. Even though the volume levels from these speakers are quite decent, the placement feels unnatural for a modern smartphone.
On a more positive note, the Redmi 6 gets two physical card slots – one holds SIM 1 + microSD card while the other holds SIM 2. The 3.5mm headphone jack on the top of the phone also delivers decent audio quality. The volume rockers and power button on the right provide satisfactory tactile feedback when clicked. A micro USB port for charging has been provided at the bottom of the phone. Finally, a recessed fingerprint scanner is located in a comfortable position at the back.
Xiaomi Redmi 6 Display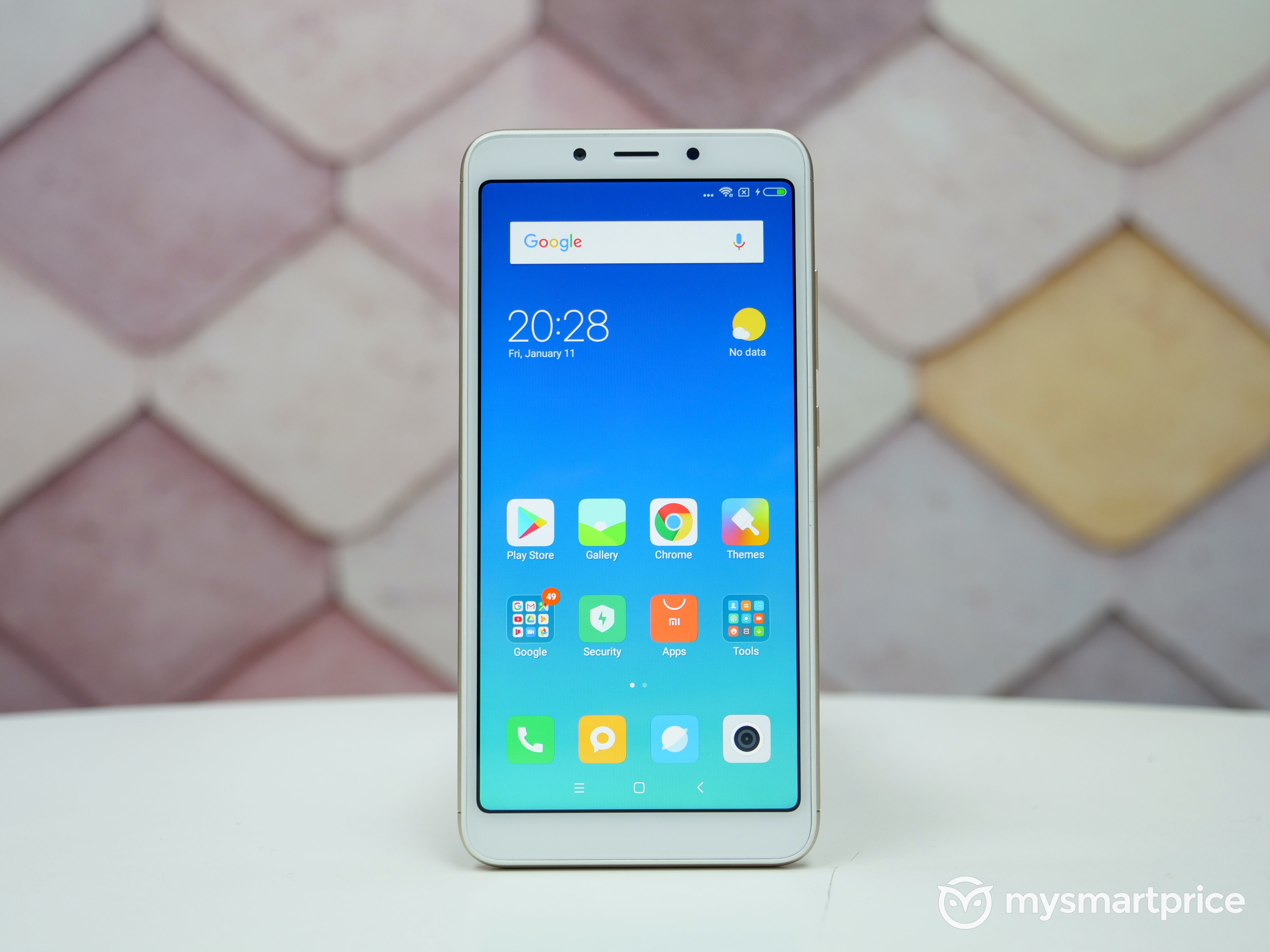 The Redmi 6 comes with a serviceable 5.45-inch IPS LCD. This HD+ resolution screen is good enough as far as casual content consumption goes. The color reproduction isn't the best out there, but it should suffice for standard YouTube video watching and social media browsing. Outdoor legibility is also fine, although direct sunlight might prove a bit of a challenge. Adaptive brightness was a bit all over the place though, and I had to manually adjust it multiple times throughout the day.
Xiaomi Redmi 6 Software & Performance
Xiaomi has departed from the Snapdragon 450 of the Redmi 5 and opted to go with a MediaTek Heli P22 for the Redmi 6. Comparing benchmarks for both these chipsets shows how their CPU performances are almost identical, with the latter falling behind in GPU capabilities. This GPU downgrade is most apparent when playing even moderately demanding titles. Asphalt 9, in particular, will either present horrendous frame-rates or will outright crash. PUBG and Real Racing 3 fare slightly better as they are just barely playable. With that said, the Helio P22 does somewhat redeem itself by being more efficient. This helps get the power consumption down, potentially improving battery life. As for software, the Redmi 6 ships with MIUI 9 based on Android 8.1 Oreo. During the duration of this review, however, I did get the update to MIUI 10 based on the same version of Android.
The day-to-day experience of this software and chipset combination is again passable only because how affordable this phone is. The overall speed in running and moving between various applications is acceptable. With that said, some navigation aspects do present issues. For example, double tapping the recent apps button to switch to the previously used app fails half the time. PIP mode for apps such as Swiggy caused noticeable lag. Furthermore, the phone offers Face Unlock, a feature that is just there for the sake of it. As long as the lighting conditions are favorable, Face Unlock does work, but it isn't fast enough to be used as the primary means of unlocking the handset.
Then we have MIUI which comes with some useful functionalities such as the large brightness adjustment bar in the notification shade. Pressing the volume buttons also prompts a large slider to show up, that further expands to let you change media, ringtone and alarm audio levels. Recent apps are also presented in a tile format, allowing access to at least four of the last used apps at a time. However, some design choices – such as the ugly square borders for everything other than system apps – don't really make sense. Making matters worse is the amount of bloatware and ads that have been filled throughout this software. It is understandable that Xiaomi would rely on advertisements to achieve revenue targets while still keeping the price of the phone low, but this comes at the cost of a distracting user experience.
Pretty much every Xiaomi app that comes pre-installed on the device is filled with a crap-ton of advertisements. Many of these apps keep bombarding you with promotional notifications. What's more, you don't get to turn off notifications for some of these apps, let alone uninstall them. And let's not forget all the third-party applications that take up precious space on the handset. Even though G-board is pre-loaded on the phone, the default keyboard you are greeted with is Facemoji.
Another gripe I have with this software is how much Xiaomi tries to push its own browser on the user. It was quite a hassle trying to get links to open on Chrome by default. Also, when you have the on-screen navigation buttons turned on and you swipe up from the bottom of the home screen, the Xiaomi browser pops up. There is no way to disable this intrusive feature. If Xiaomi really wants us to use its browser over others, why on Earth did it bother to pre-load both Chrome and UC Browser on the phone as well?
Xiaomi Redmi 6 Camera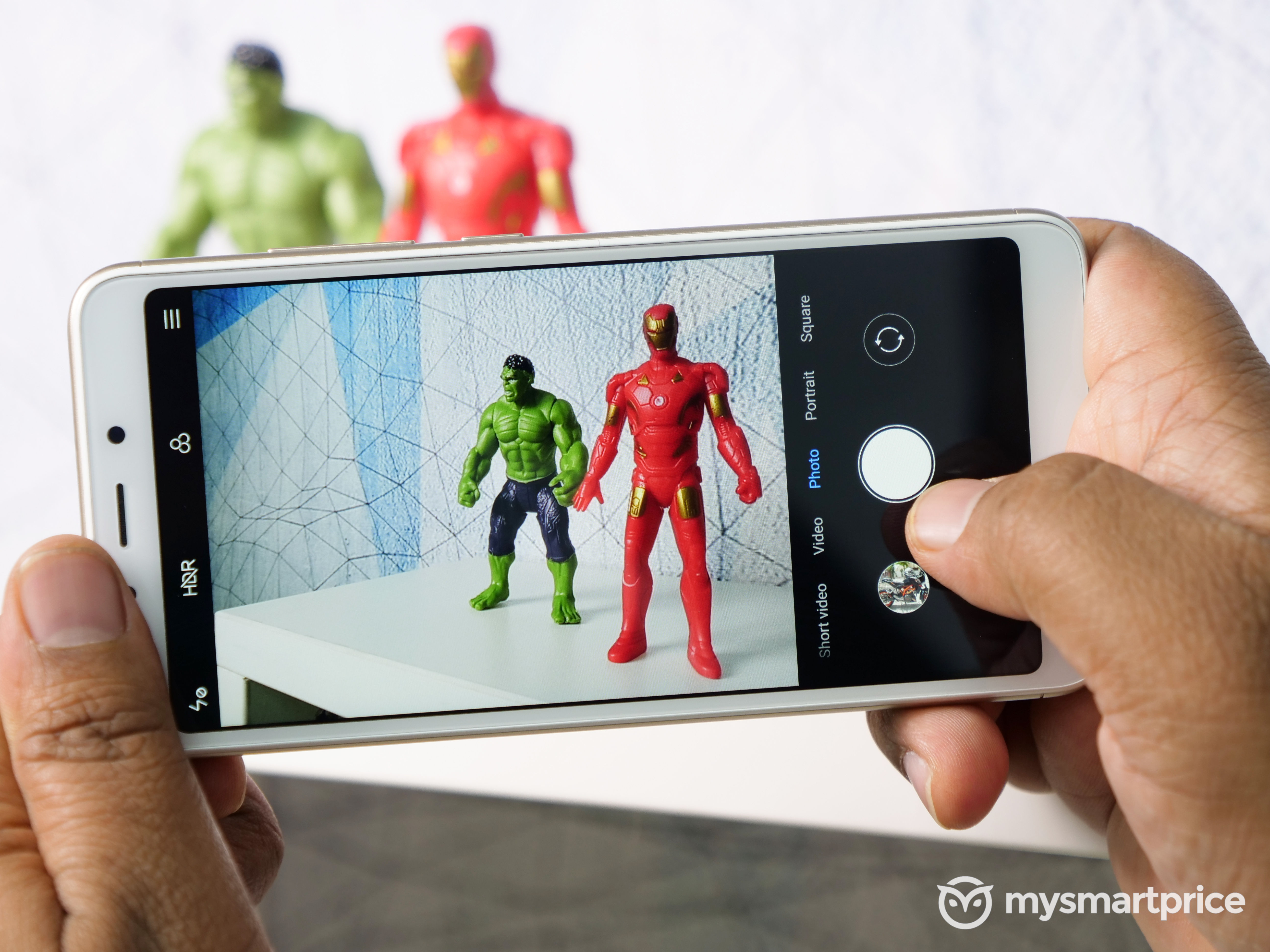 Surprisingly, the camera actually performs quite well on the Redmi 6. On the rear, you get a 12MP primary shooter paired with a 5MP depth sensor. Images captured from this setup actually come out with a nice level of detail and fairly accurate colors. Edge detection in portrait shots wasn't too bad either. Even the 5MP selfie camera performed quite nicely, with a fairly decent level of sharpness and contrast levels. Indoor and low-light shots did present with some noise, but that was still in an acceptable range.
Xiaomi Redmi 6 Camera Samples
Xiaomi Redmi 6 Battery Life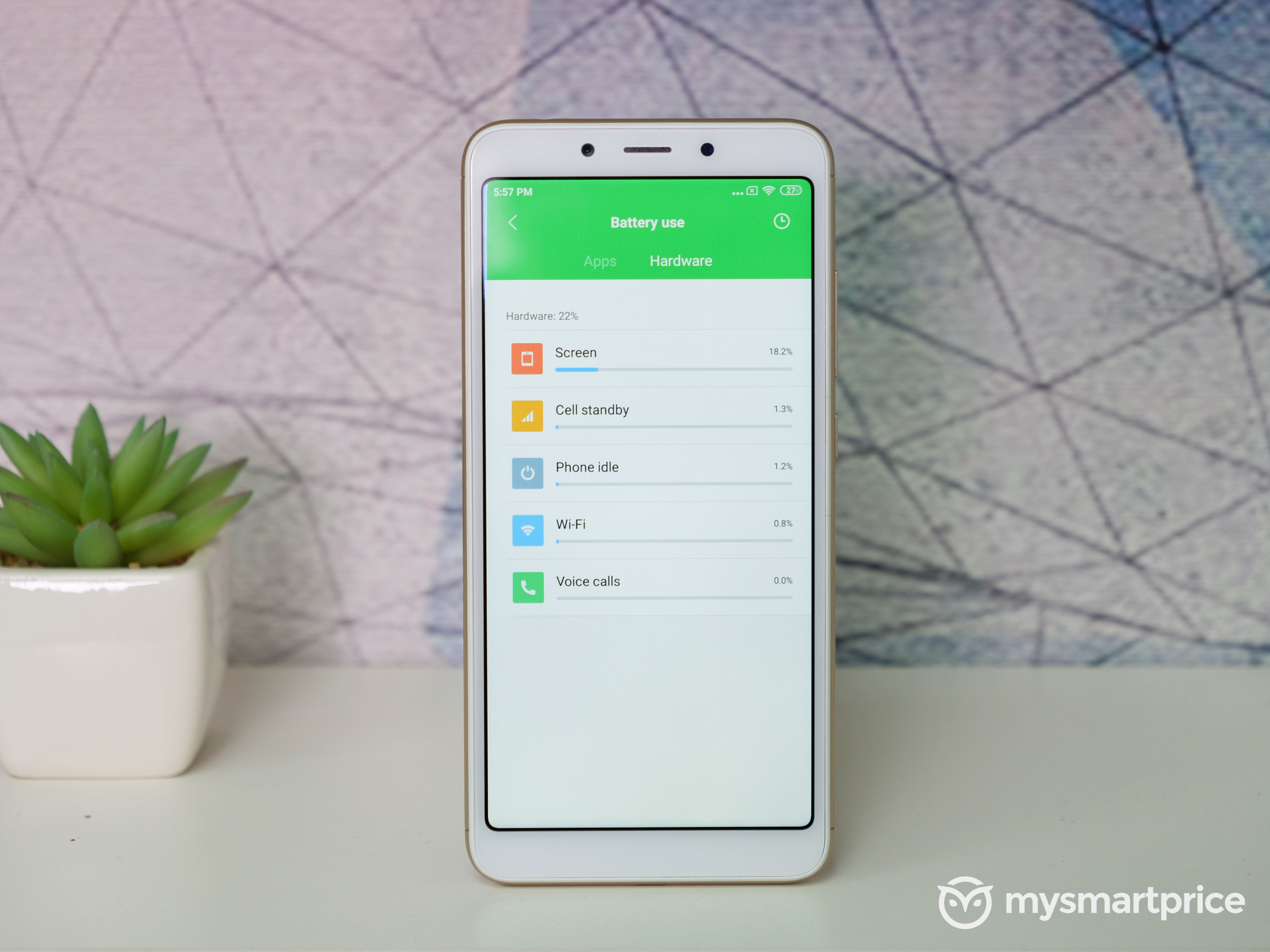 The Redmi 6's battery life is strictly average. While its 3000mAh battery is smaller than its predecessor's 3300mAh cell, the 12nm Helio P22 is said to be more efficient with regards to power consumption. This holds fairly true as the overall battery life isn't too bad. On heavy use comprised of watching YouTube, browsing social media, downloading large files over Wi-Fi, playing games, and running multiple apps in the background, the phone lasted close to 13 hours with 4 hours of screen on time. On regular workdays, I was able to comfortably use the phone for a full day with about 15 percent charge left at night. Charging the phone from 0 to 100 percent takes slightly over two hours.
Xiaomi Redmi 6 Verdict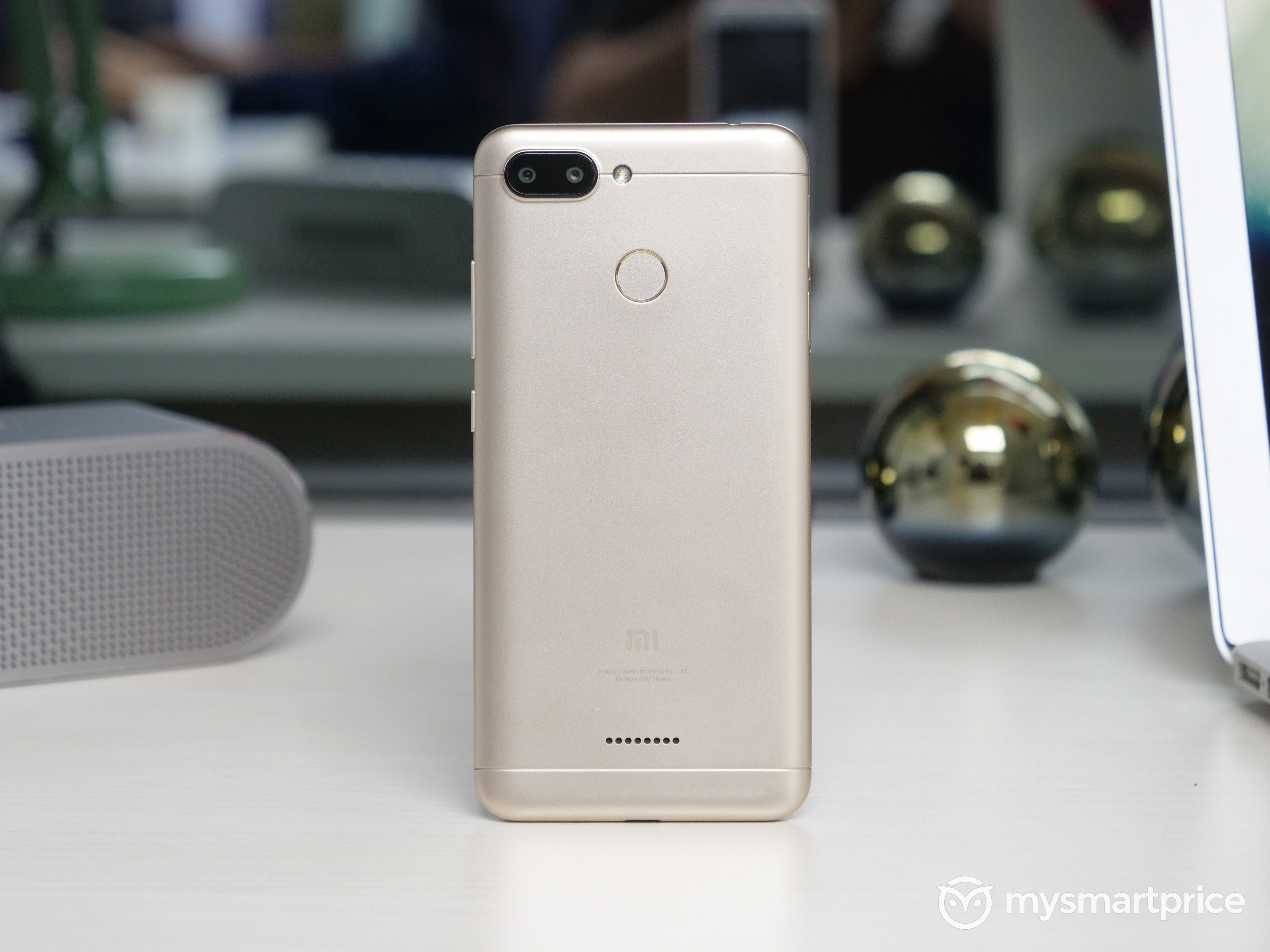 In this time of smartphone ingenuity, the Redmi 6 feels like a step backward. Its plastic design is uninspiring, and the use of a weak chipset is a let-down. How Xiaomi can call this a successor to the Redmi 5 is beyond me. I wouldn't say the Redmi 6 is a complete disaster considering how well the camera performs. MIUI also has a few redeeming qualities despite being riddled with intrusive advertisements and bloatware. All things considered, it is difficult to recommend the Redmi 6 to anyone especially when options such as the Realme C1 exist.