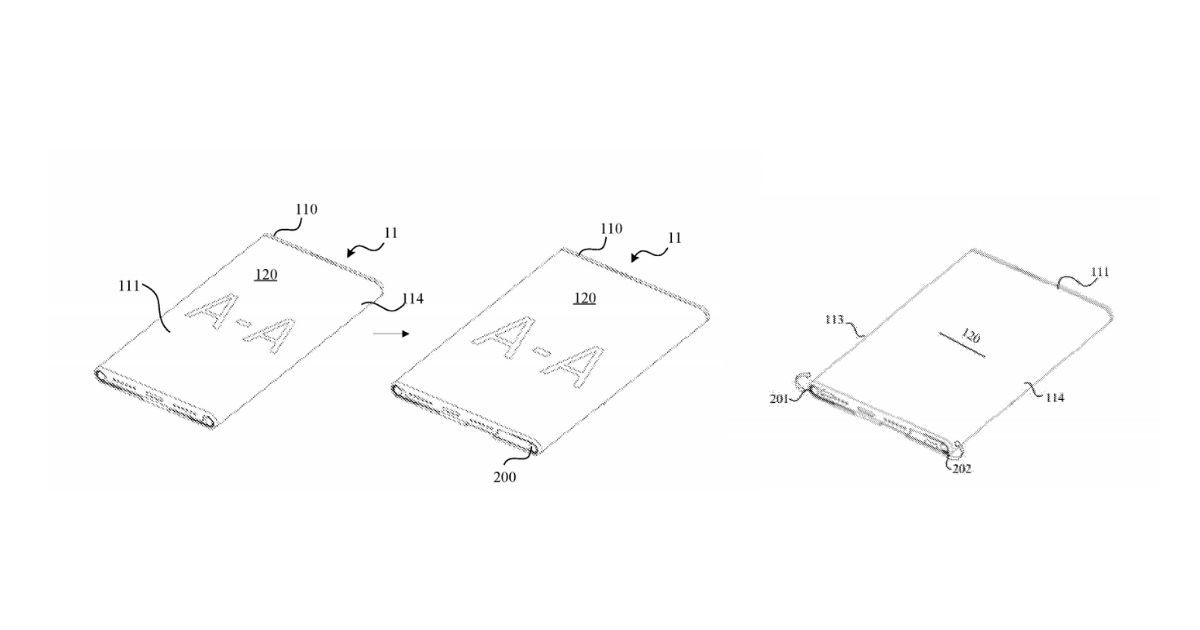 The form factor of modern-day smartphones is finally changing after remaining the same for over a decade. 2019 marked the inception of the folding smartphone category, and as a result, we now have foldable smartphones from four smartphone manufacturers including Samsung, Huawei, Moto, and Xiaomi. In fact, a recent report revealed that more Android OEMs such as Google, Oppo, and Vivo will launch their foldable handsets by end of this year. Towards the end of 2020, Oppo showcased its OPPO X 2021 Rollable Phone, the world's first-ever rollable phone. Now, it seems like another Chinese manufacturer – Xiaomi is working on a similar concept, at least a patent filed on USPTO by the company reveals so.
Xiaomi recently filed a patent for a smartphone with a rollable display. Going by the USPTO patent, Xiaomi seems to have taken a different approach than Oppo. To recall, Oppo X 2021 Rollable phone extends from one side, you can head over to our hand-on post to learn more about Oppo X 2021. While, Xiaomi seems to be considering a rollable that can extend from both the edges, and as a result, the camera will reside in the middle of (the horizontal axis of) the back panel. However, the panel will not retract inside, instead, it will occupy the rear panel as the display seems to be extended to the back panel, similar to the Mi MIX Alpha. Take a look at the images below,
To achieve this, the smartphone will use two motors that will help in expanding and retracting the screen. Readers must note that this is just a patent from Xiaomi, and doesn't mean that company will surely launch such a product in the future. However, there are other smartphones companies that are working on rollable phones. Samsung has already confirmed that it is working on rollable phones. Also, there were numerous leaks surrounding LG's upcoming rollable phone, but it will sadly never launch since the company decided to shut down the smartphone division entirely. Are you excited about yet another smartphone category? Do let us know in the comments below.
Thanks for reading till the end of this article. For more such informative and exclusive tech content, like our Facebook page