Highlights
Xioami Smart Living 2023 saw the launch of multiple smart home products.
The company unveiled its new Smart Air Purifier 4 series at the event.
Xiaomi also launched a new Beard Trimmer and a Grooming Kit.
Xiaomi Smarter Living 2023 event was home to the launch of several smart home products and accessories in India. The company has unveiled multiple new products, including smart air purifiers, smart TVs, robot vacuum mop and beard trimmers. The new Xiaomi smart TV lineup is called the X Pro series. The company has launched three models in its new X Pro smart TV series in India.
The new Smart Air Purifier 4 includes two models, one of which is priced under Rs 10,000. Let's take a look at the list of products announced at the Xiaomi Smart Living 2023 event, their price and availability details.
Xiaomi Smarter Living 2023: Everything Announced At the Event
Xiaomi has launched its new smart TV X Pro series at Smarter Living 2023 in India. The new range of smart TVs includes three different models in India. The smart TV has been launched in three sizes — 43-inch, 50-inch and 55-inch. The new smart TVs offer a premium metal, bezel-less design with a 96.6 per cent screen-to-body ratio. The screen offers support for content up to 4K HDR and has HDR10+, and Dolby Vision support as well. For an enhanced audio experience, the smart TV X Pro has 40W speakers with support for Dolby Atmos.
As expected from Xiaomi TVs, there is PatchWall support on top of Google TV. The newer YouTube Integration on PatchWall lets users discover music like never before on a Smart TV.
The 43-inch variant of the Xiaomi smart TV X Pro is priced at Rs 32,999, whereas the 50-inch variant is priced at Rs 41,999. The 55-inch variant is priced at Rs 47,999. Customers can claim a discount of up to Rs 2,000 during the first sale, which goes live on April 19 via Mi.com, Mi Home Stores, Mi Stores, Flipkart, etc.
Xiaomi Smart Air Purifier 4 Series
Xiaomi has launched two new air purifiers at the Smarter Living 2023 event. There is the Smart Air Purifier 4, below which sits the Xiaomi Smart Air Purifier 4 Lite. Xiaomi claims that its new air purifiers in India offer clean air across the room with triple-layer filtration technology. The company claims that the new air purifiers remove up to 99.97 per cent of particles as small as 0.3 microns.
The devices feature a negative ion generator to help remove airborne particles like pollen, animal dander, dust, and mould spores. Xiaomi also revealed that its new air purifiers feature 360-degree filtration and a True HEPA Filter.
There is an OLED display with two touch controls so that users can view the air quality, temperature, and humidity status and change the device status easily. The air purifiers provide information on PM 2.5 levels, temperature, humidity, and Wi-Fi connection. The Smart Air Purifier 4 can also be controlled via Google Assistant and Amazon Alexa.
The Smart Air Purifier 4 Lite has a starting price of Rs 9,499, including bank offers. The Smart Air Purifier 4 has an introductory price of Rs 13,999. Xiaomi's new air purifiers will be available from April 20 under the early access sale on mi.com and offline retail partners. The same can be bought via Amazon and Flipkart from April 23.
Xiaomi Robot Vacuum-Mop 2i
The affordable version of the Xiaomi robber vacuum-mop launched at Smarter Living 2023 has a minimalistic design but packs some good features. It has a large suction inlet and a powerful brush with a motor that sucks in the dirt at 2,200pa. It also has about 25 sensors built-in, including a gyroscope and optical sensor to scan and map the cleaning route.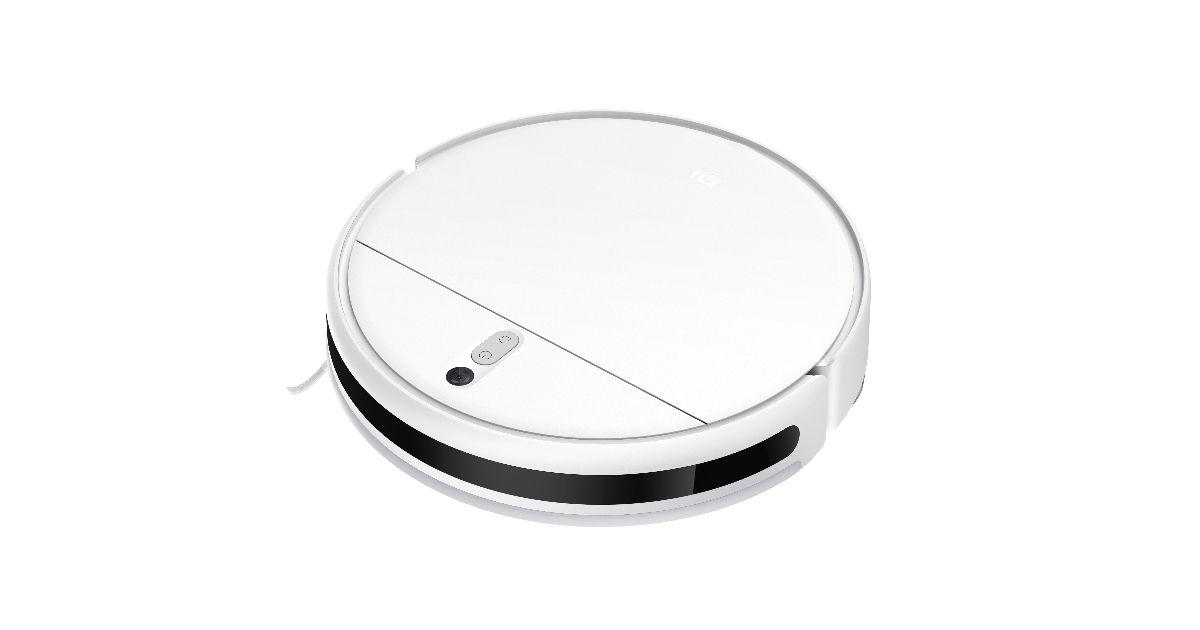 The smart robot vacuum-mop 2i has a 450ml dust compartment. It also packs a large battery, which, according to Xiaomi, has a 100-minute run time. Consumers looking to buy the new robot vacuum-mop 2i can get it for an introductory price of Rs 16,999. There is also a special discount of Rs 1,000 on ICICI Bank cards. It goes on sale from April 25 via mi.com, offline stores, etc.
Xiaomi Beard Trimmer 2C and Grooming Kit
Xiaomi also launched its new Beard Trimmer 2C and a grooming kit at the event. The Beard Trimmer 2C has a U-shaped blade which a trimming precision of 0.5mm. The trimmer offers up to 40-length settings up to 20mm. It has a run time of about 90 minutes and comes with a USB Type-C port for charging.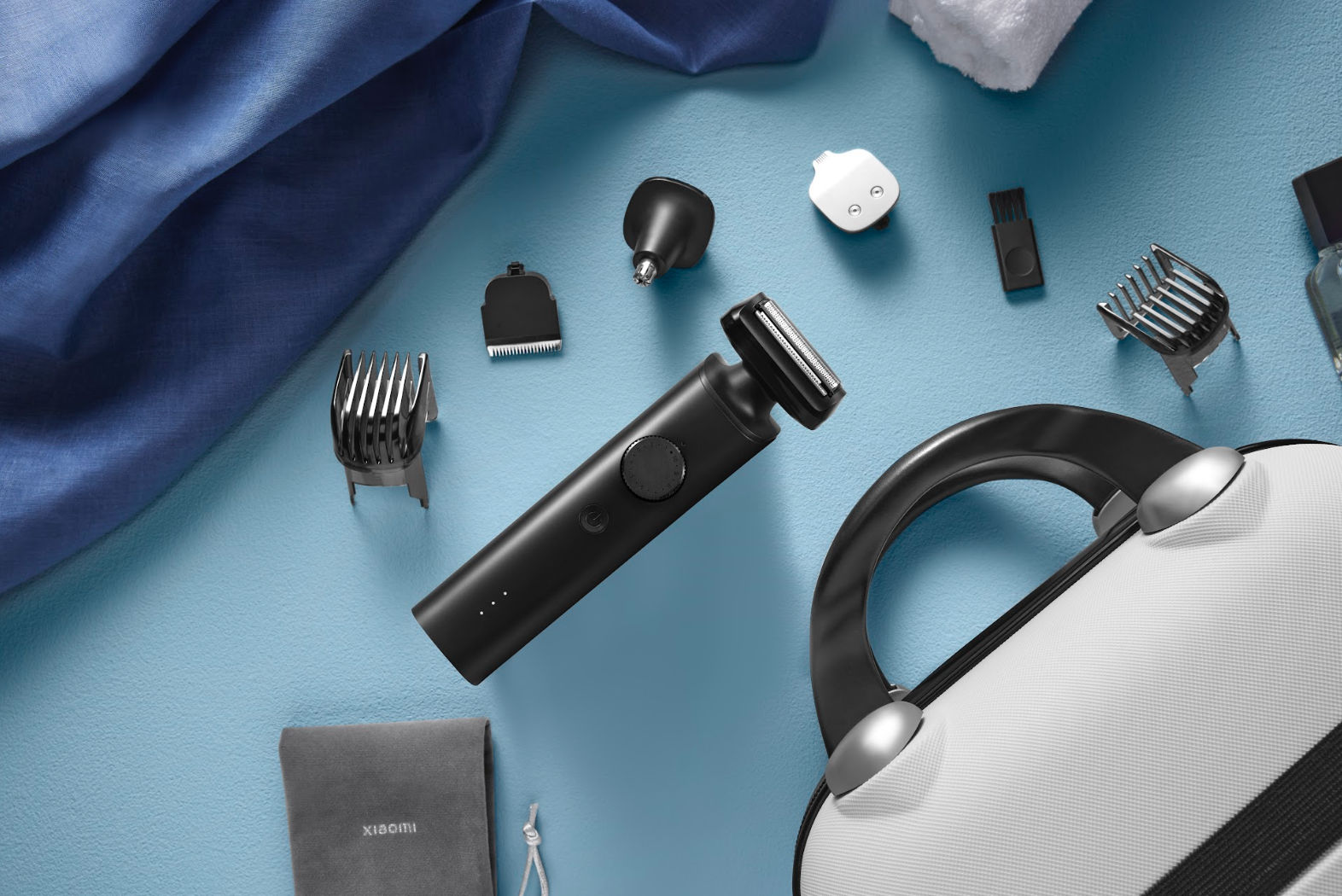 The Grooming kit, on the other hand, has a Nose and Ear Trimming Blade, Body Grooming Head and Precision Blade. The Beard Trimmer 2C has been launched at an introductory price of Rs 1,099, whereas the Grooming Kit costs Rs 1,699. Both products go on sale from April 16 via Flipkart, Amazon, etc.