Highlights
YouTube is testing a three-strike policy for viewers who use ad blockers.
The streaming giant has warned a Reddit user through a pop-up message.
Users will be banned from the platform if they watch three videos with an ad blocker enabled.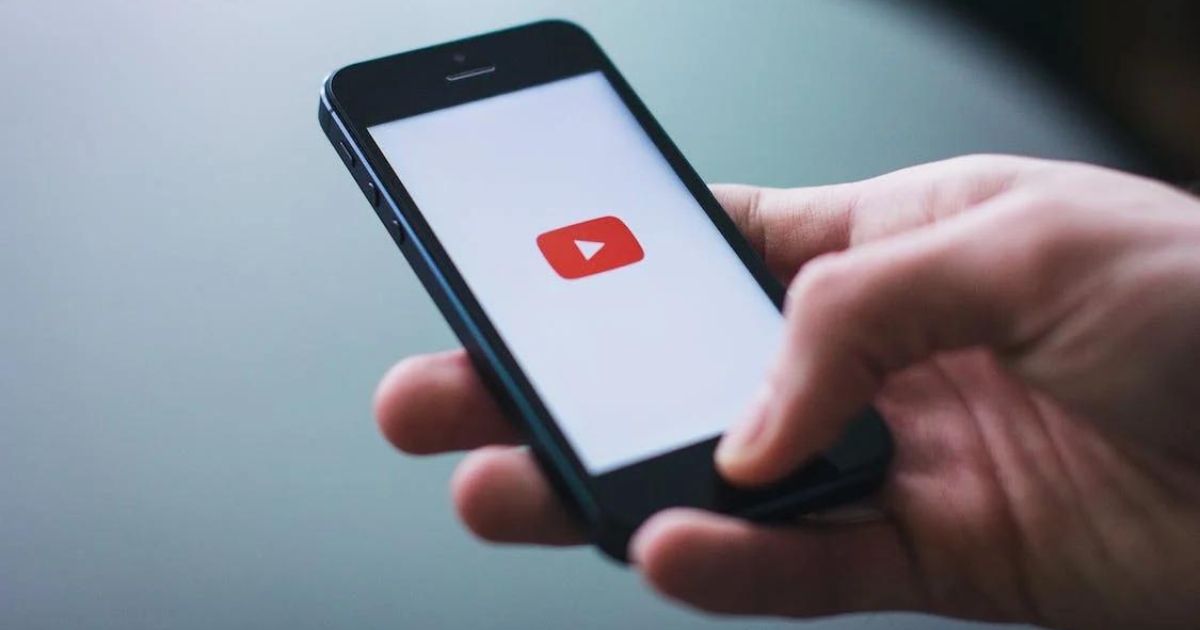 YouTube is cracking down on viewers who use ad blockers to skip ads shown during video playback on the platform. As reported by a Reddit user and confirmed by Android Authority, YouTube is testing a new three-strike policy for ad blocker users on its platform. According to the statement given to Android Authority, YouTube will block video players for users who watch three videos in a row with the ad blocker enabled. The Reddit user has posted a screenshot of the YouTube pop-up warning about the three-strike policy. Let's take a look at the details of the new development.
YouTube Might Soon Introduce Three-Strike Policy for Ad Blockers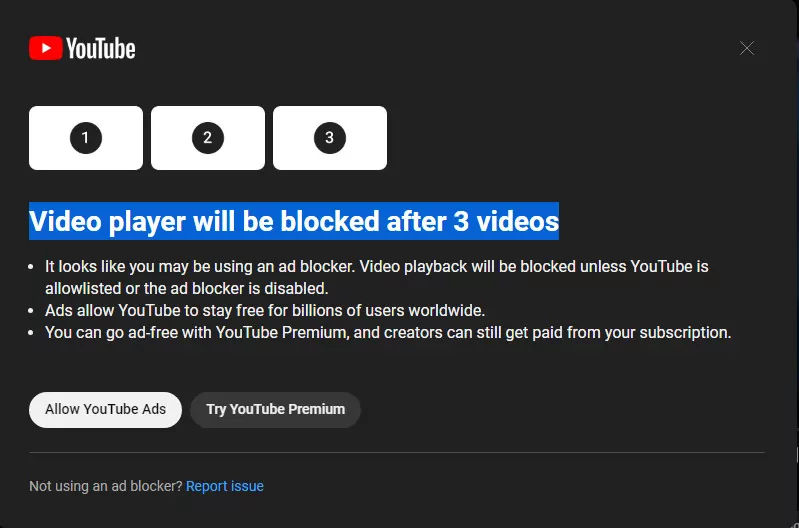 As you can see in the screenshot above posted by the Redditor Reddit_n_Me, YouTube is warning ad blocker users to stop using the same. The pop-up warning shows three numbered boxes on top to represent strikes. YouTube can detect when a user has an ad blocker enabled. It will inform users about ad-blocker and warn that if they watch three videos in a row with the ad blocker enabled, their video player will be blocked. The platform doesn't clarify whether the user will be barred from YouTube itself or won't be able to play videos for a while.
To avoid being blocked, YouTube suggests users disable the ad blocker or allowlist YouTube. YouTube will urge or prompt users to sign up for YouTube Premium to get rid of ads or turn off ad blockers thrice before disrupting their viewing. In case users are falsely flagged and warned for using an ad blocker, they can click on Report Issue in the warning prompt and challenge the flag.
However, most users resort to ad blockers because the Google-owned streaming giant has been increasing the number of ads served in a single video. It went from one ad to two in a single break, and more recently, 10 unskippable ads in a single ad break were reported by some users. To add salt to the injury, YouTube has also announced that 30-second ads are coming to the platform.
Because YouTube uses revenue from these ads to offer its services for free to billions of users worldwide, it's not an unfair ask. Providing high-resolution video streaming to billions simultaneously requires serious server power, which costs a lot. YouTube manages this through ads or YouTube Premium, which costs Rs 139 per month for individuals, Rs 189 per month for families, and Rs 79 per month for students.
YouTube Premium is priced reasonably and removes ads for the subscribers. Moreover, it also helps the platform protect the creator's earnings on its platform.