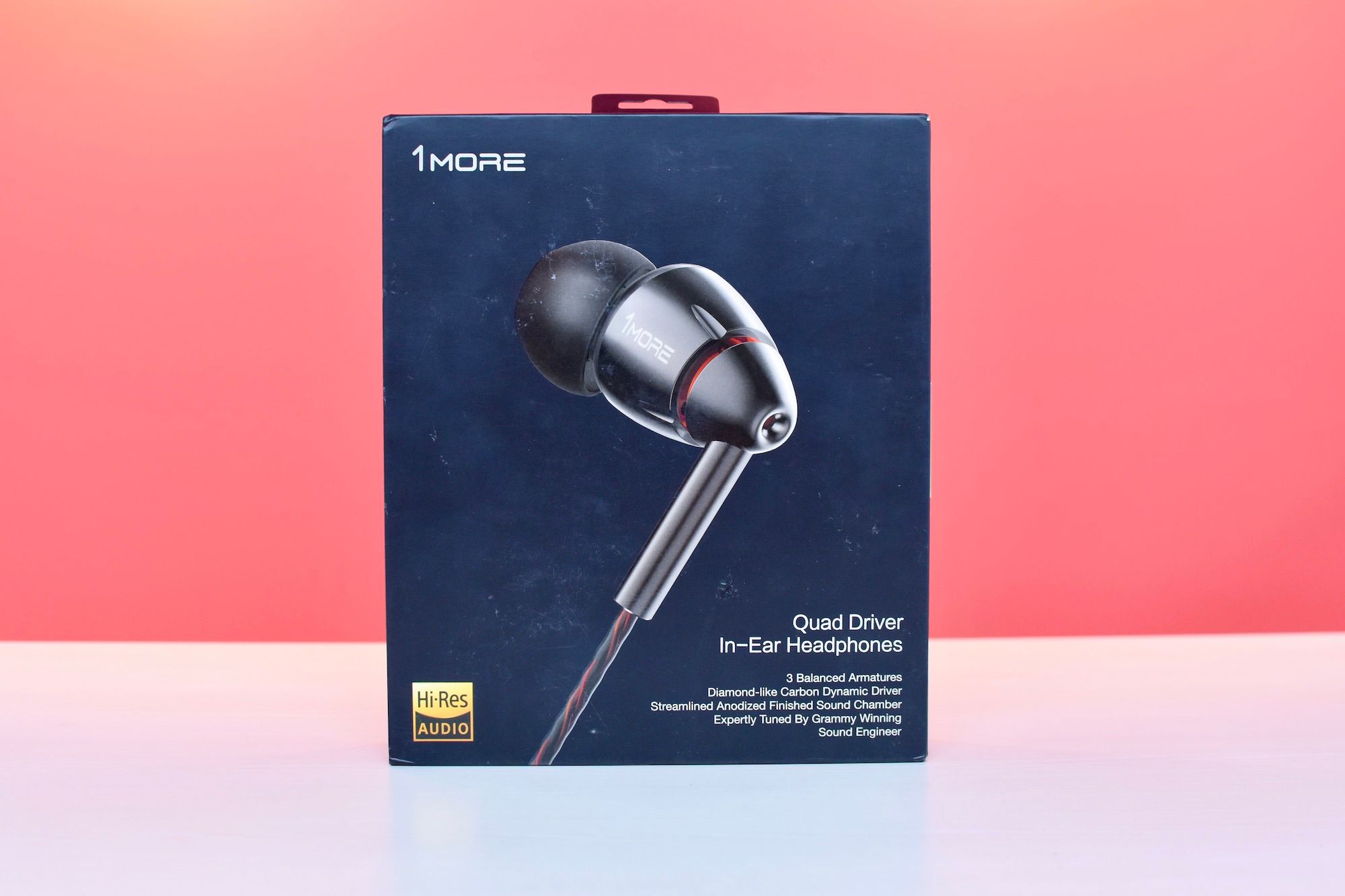 1MORE makes some really good earphones. The firm is known for offering earphones that have really good build quality and audio performance for the price. We had a chance to test its Dual Drivers (Review), Triple Drivers(Review), and even its one and only Truly Wireless Earphones (Review). Recently, 1MORE sent over its most high-end in-ear wired earphones—1MORE Quad Driver Earphones—to us for review.
1MORE Quad Driver Earphones
₹9,499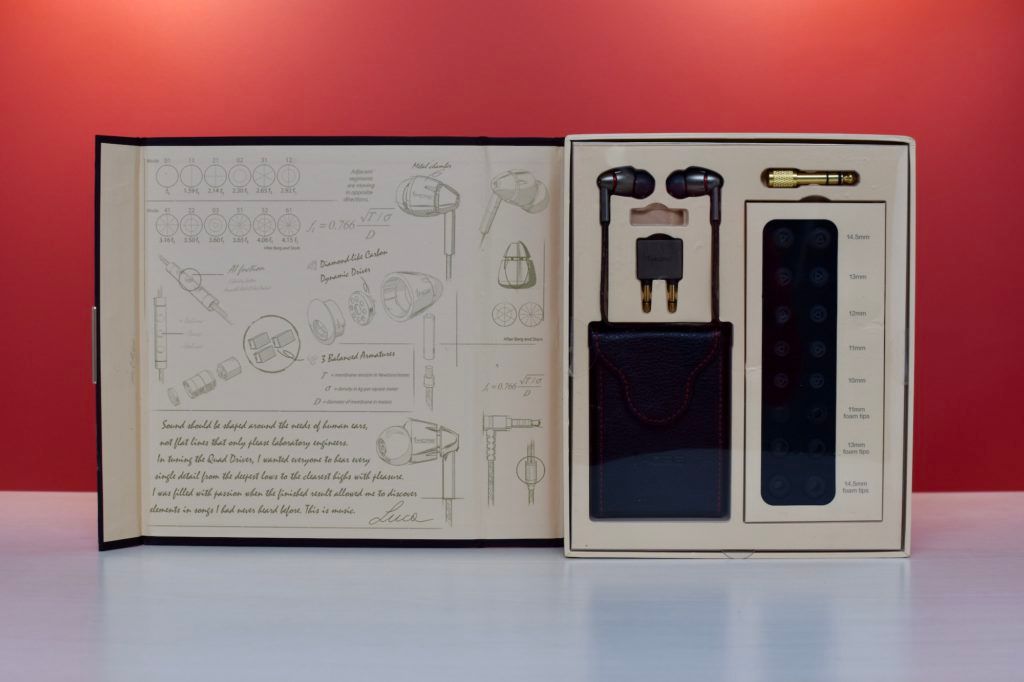 1MORE Quad Driver Earphones were launched in India with a price tag of upwards of Rs 14,999. However, they are now being sold for just Rs 9,499, which makes it even more interesting. Can they impress us more than the Triple Drivers did? Do they sound better than most other earphones in its price segment? Does having four drivers really improve audio quality? Let's find out in my review of the 1MORE Quad Driver Earphones.
[P_REVIEW post_id=170049 visual='full']
Features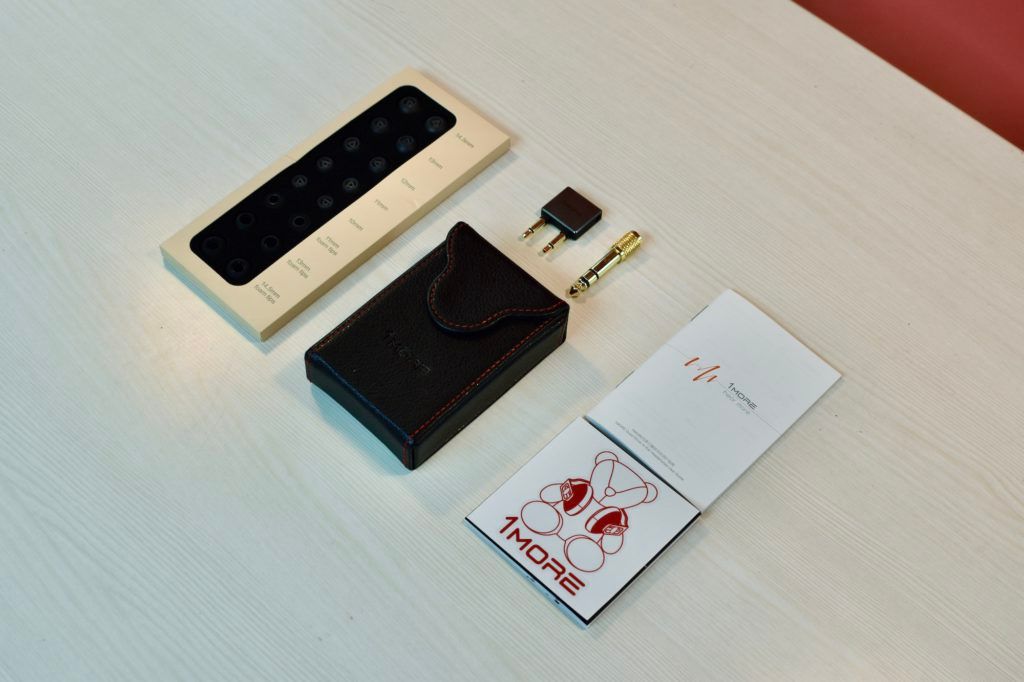 As the name suggests, 1MORE's highest-end earphones use four drivers: three balanced armatures and one dynamic driver. All balanced armatures are tasked with producing higher-end frequencies (highs/treble), while the dynamic driver produces mid-range (vocals) and low-end (bass) frequencies. The company claims that a combination of four drivers makes it possible for this earphone to reproduce clear vocals, bright and precise highs, punchy bass, and excellent instrument separation.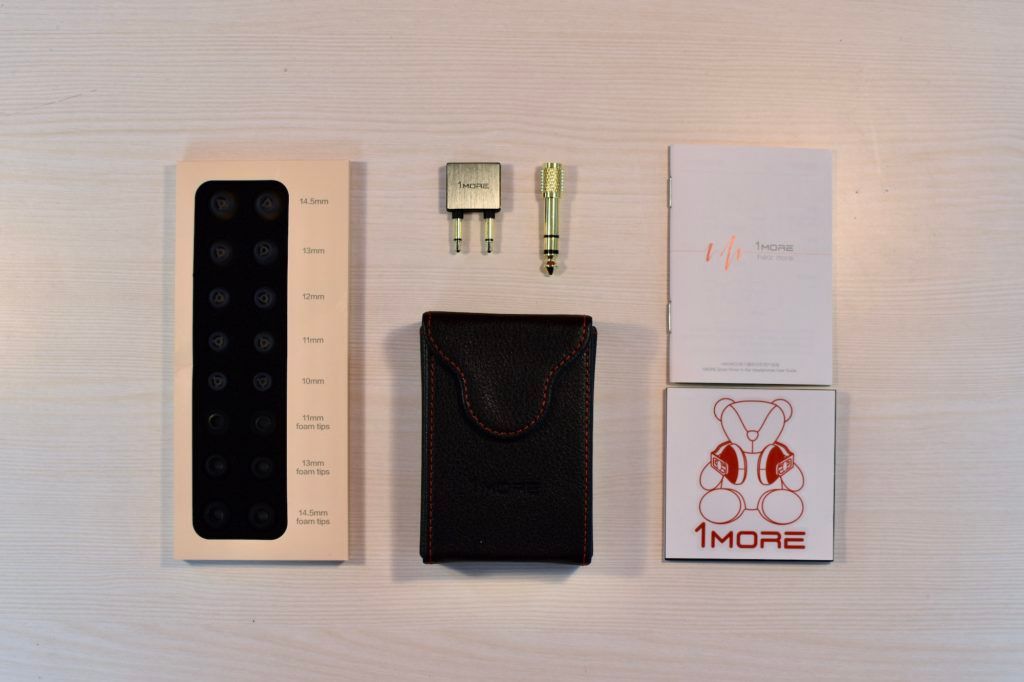 These earphones are compatible with both Android and iOS devices (also with music players, PCs, laptops, tablets, DAPs, and any other audio device with a 3.5mm audio jack). They are Hi-Res and THX certified. Its 1.25m oxygen-free cable has an in-line microphone with a three-button remote and an L-shaped audio plug. 1MORE bundles a very nice stitched leather case with Quad Drivers and a bunch of ear tips (9 to be exact: 6 silicone tips and 3 memory foam tips).
Since it is Hi-Res certified, it can reproduce 20Hz-40,000Hz audio frequencies. It has a speaker impedance of 32 ohms, a sensitivity of 100db/mW, and a rated power of 5mW. The earphones also come bundled with a shirt clip, a 6.3mm to 3.5mm adapter, and an airplane adapter.
Design & Comfort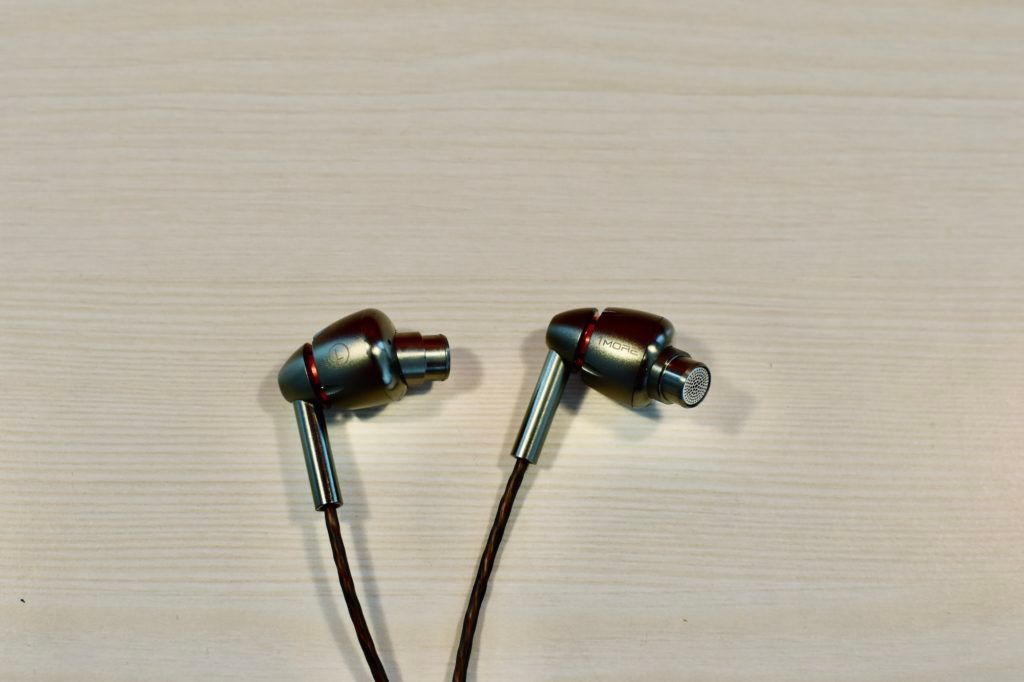 As usual, we are pretty impressive with the build quality of 1MORE's IEMs. The Quad Drivers use a metal casing for the housing, and the nozzle is angled to fit comfortably. The outer design of the earphone's casing is shaped like a turbine and there are red accents over circular-shaped indent, which makes it look sharp and attractive. The whole thing not only looks futuristic but also feels pretty solid and dense. However, a slightly-larger-than-usual casing and the heft of the metal build might make the earbuds feel bulky to some users. One more thing to note about the nozzle is that it is slightly bigger compared to most other IEMs and 1MORE's own Triple Driver Earphones, so your existing tips won't fit the Quad Drivers. I did not have any issues with the fit, though, as I have larger ears, but users with smaller ears might face problems due to this earphone's wider nozzle.
Although there are a bunch of ear tips that come bundled with the Quad Drivers, none of them felt extremely comfortable. The silicone ones could have been softer. Then I tried memory foam tips, and while they provided a better seal, I started feeling irritated by them after a couple of hours. You might feel comfortable using the silicone ones, but I would suggest you invest a little more money and get some third-party tips that you are comfortable with.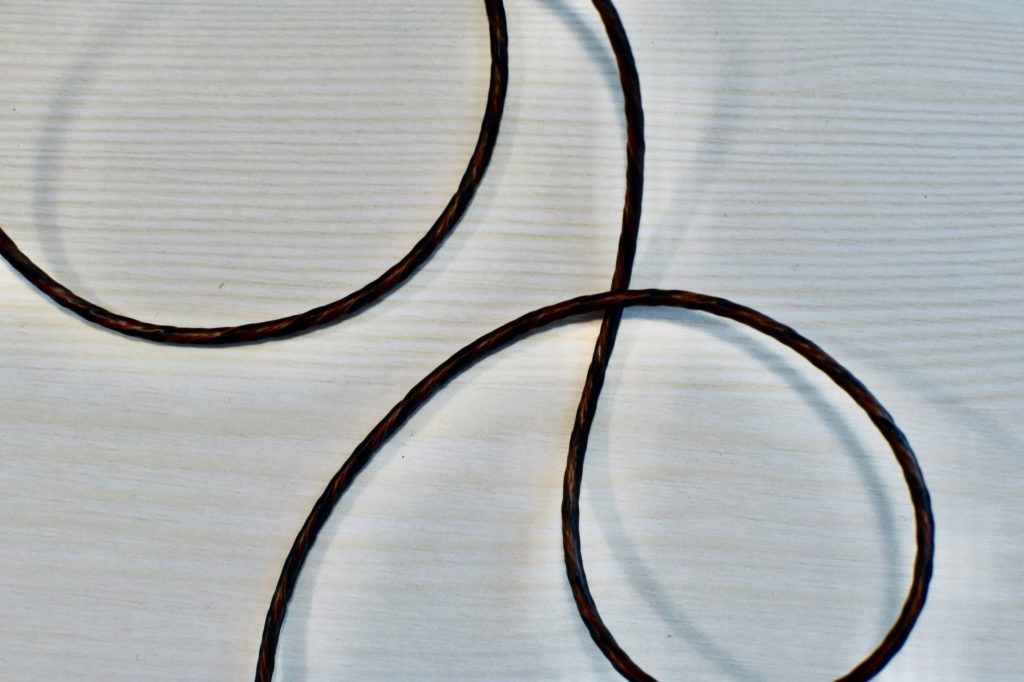 The 1.25m OF cable is made using good quality materials. It's a twisted cable consisting of a set of red and black wires, and the whole thing is then covered by a rubber sheath. The cable did not offer much resistance against my clothes and the rubbing noise was minimal. The in-line remote's build quality is superb and the buttons feel tactile and tight, unlike the loose buttons on the Triple Drivers. I usually like straight connectors as they feel more comfortable for my use cases, but others might prefer Quad Drivers' L-shaped audio plug.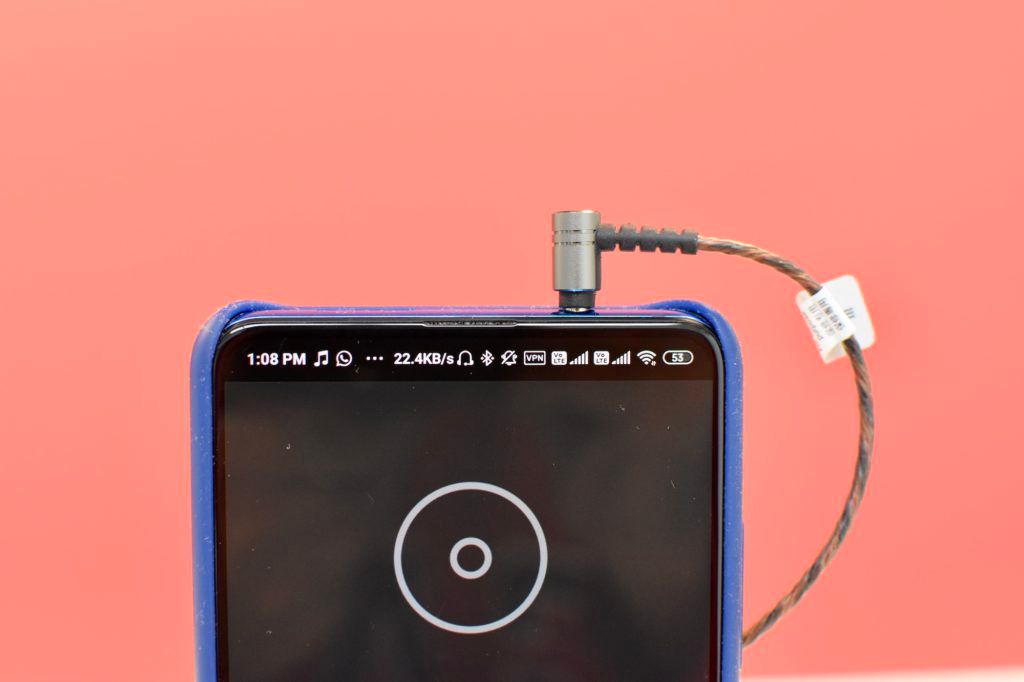 My only design-related complaint with the Quad Drivers is the lack of MMCX connectors. You can find MMCX connectors on some similarly-priced IEMs from FiiO. The bundled stitched-leather case looks and feels premium, and they grabbed the attention of fellow passengers in my flights.
Audio Performance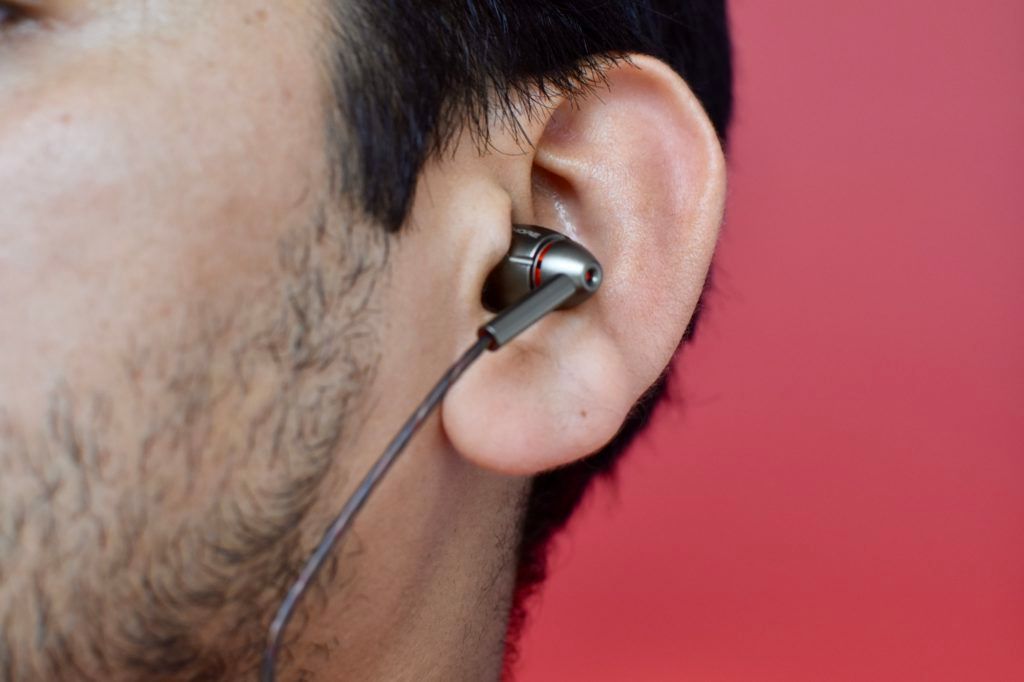 The Quad Drivers sound pretty amazing for their price. While the number of drivers and their size might not necessarily mean better audio quality, they seem to do justice to the Quad Drivers. It may be physics or the way 1MORE's engineers (and Grammy Award-winning sound engineer Luca Bignardi) tuned the earphones. The lows are punchy and meaty, while the highs feel crisp and sparkly. The mid-range frequencies sound great, too, with plenty of details. The whole audio feels very smooth, airy, and effortless.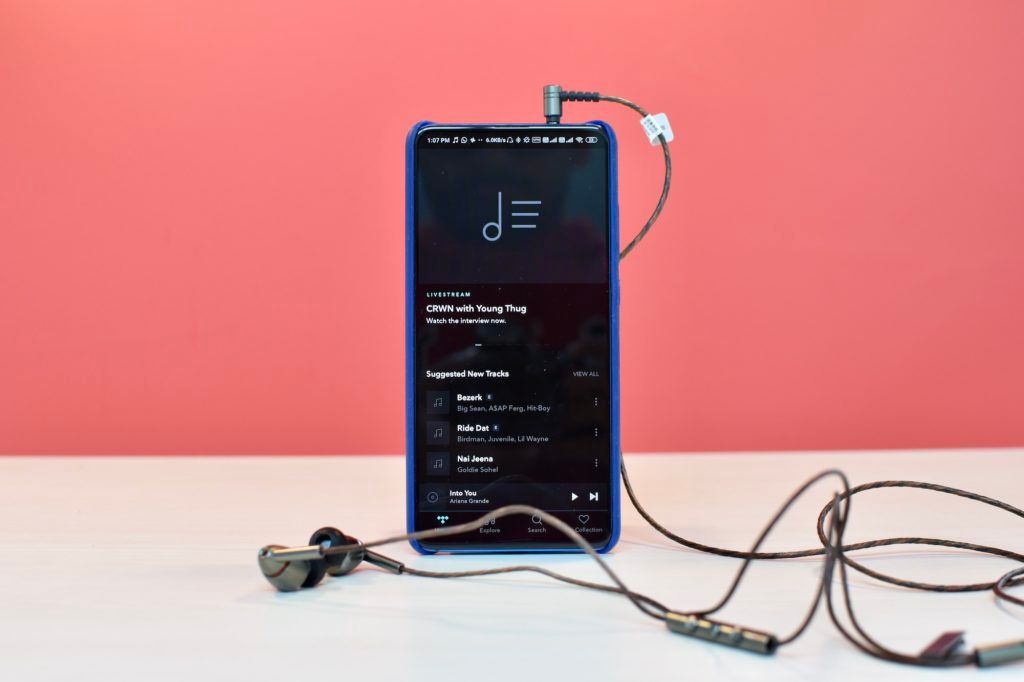 Stereo separation and instrument layering were great throughout. Yes, they are not completely flat sounding earphones, as the bass is slightly more forward than what one would call being neutral. However, it closely matches my preferred audio signature. Even bassheads might like the overall quality of the bass on Quad Drivers. If you are planning to use these for audio monitoring and for mixing, these might not be the best earphones due to their slightly color audio tuning. Coming to the soundstage, IEMs are not known for offering a wide soundstage due to their design, but the Quad Drivers are as good as it gets in the price range.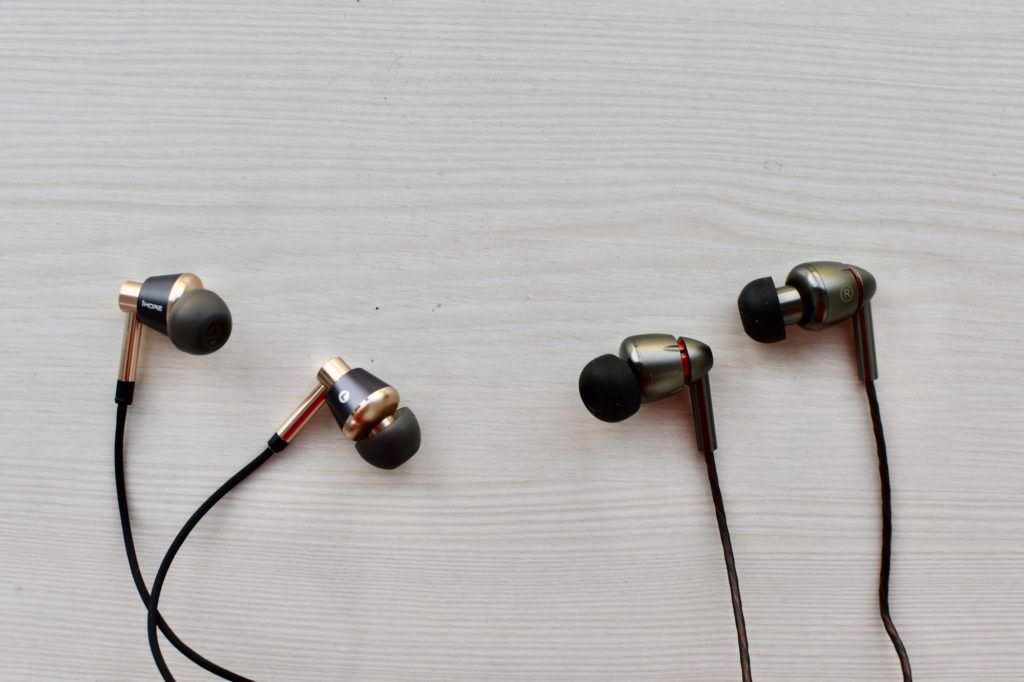 The microphone quality was neither great nor bad. It does the job and the person on the other side of the call can listen to your voice without any problem.
Verdict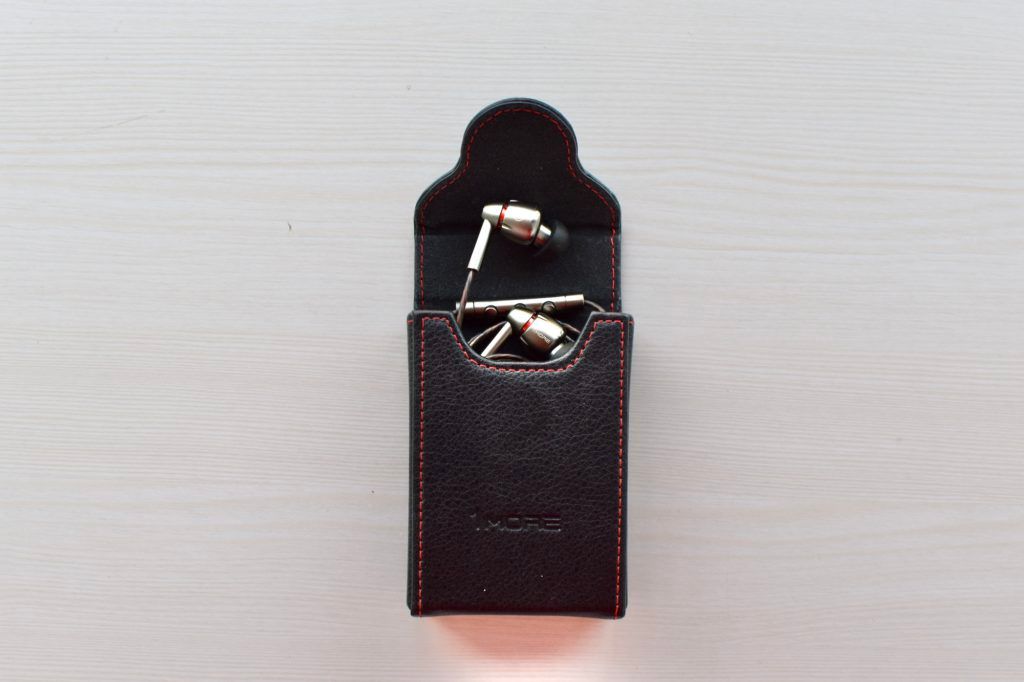 The 1MORE Quad Drivers are among the best earphones I've ever tested south of the Rs 10,000 price mark. I would buy these even at their original pricing of Rs 14,999. However, if you already have Triple Drivers, you would gain little by spending on the Quad Drivers. The Triple Drivers already had great audio quality and good build (except loose buttons on the in-line remote), and the Quad Drivers take them a notch higher (especially in the highs).
If you have the money to spend and want to buy quality in-ear monitors, the 1MORE Quad Drivers could be your best bet in the sub-Rs 10,000 price segment. They offer detailed and enjoyable audio, excellent build quality, and a bunch of well-made accessories that come bundled with the earphones.