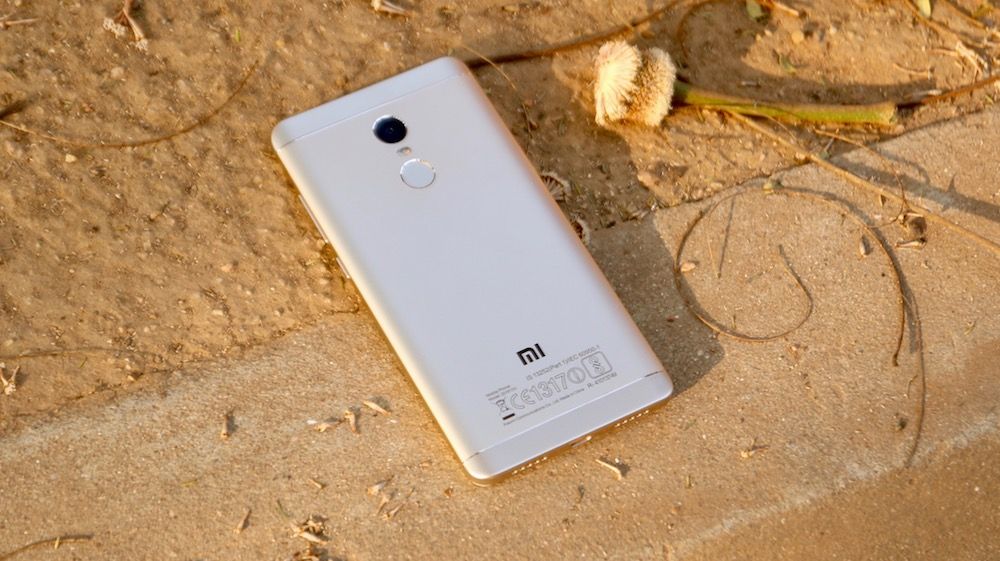 Xiaomi raised the bar in the budget segment with its affordable smartphones last year, the Redmi 3S/3S Prime and the Redmi Note 3. The Redmi Note 3 in particular stood out as one of the best smartphones in its price range, offering excellent performance and extremely long battery life. This year, Xiaomi is rolling out a successor that retains most of the same characteristics, while offering a much better camera, one of the few drawbacks of the Redmi Note 3. The Redmi Note 4, which was released last month, features a newer 13-megapixel camera, a more energy-efficient 14nm Snapdragon 625 processor, and an improved exterior design. How does it perform in real life though? Is it a significant upgrade over the Redmi Note 3? Let's find out in our review of the Xiaomi Redmi Note 4.
Sophisticated design, solid build quality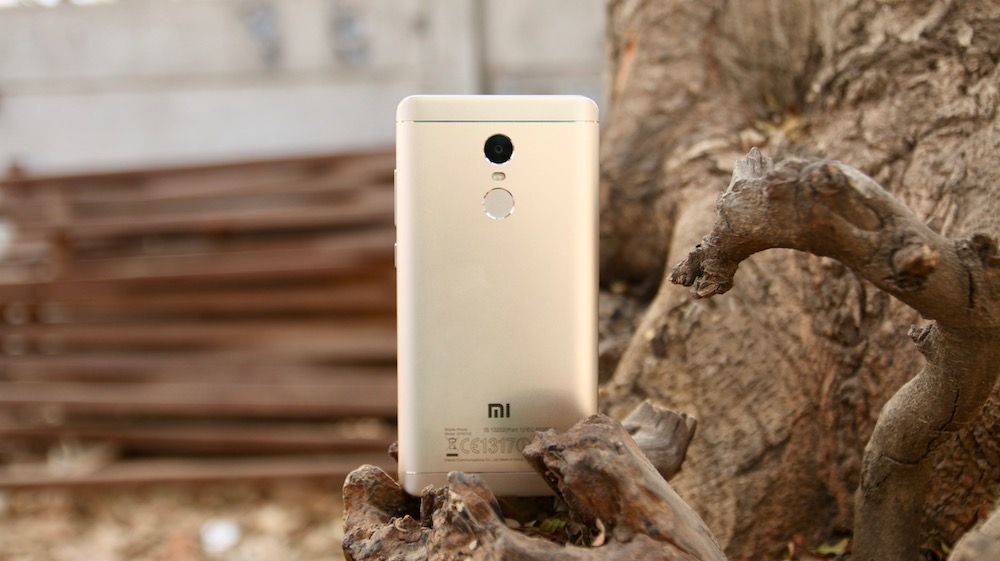 The Redmi Note 3 was the first Redmi phablet featuring a metal design. Xiaomi has improved its design process even further with the Redmi Note 4. There are no plastic inserts anywhere to be found in the Redmi Note 4's exterior design. The back is made entirely out of metal, while the front is covered by Gorilla Glass. All the buttons have great tactile feedback.
The phone curves slightly on its rear, making it more ergonomic to hold. All the ports, sensors, and speaker grills are aligned perfectly, an inspiration that Xiaomi draws from Apple's iPhone. The overall design feels very sophisticated, and Xiaomi should be commended for making such a solidly built and well-designed smartphone in this segment.
Brighter display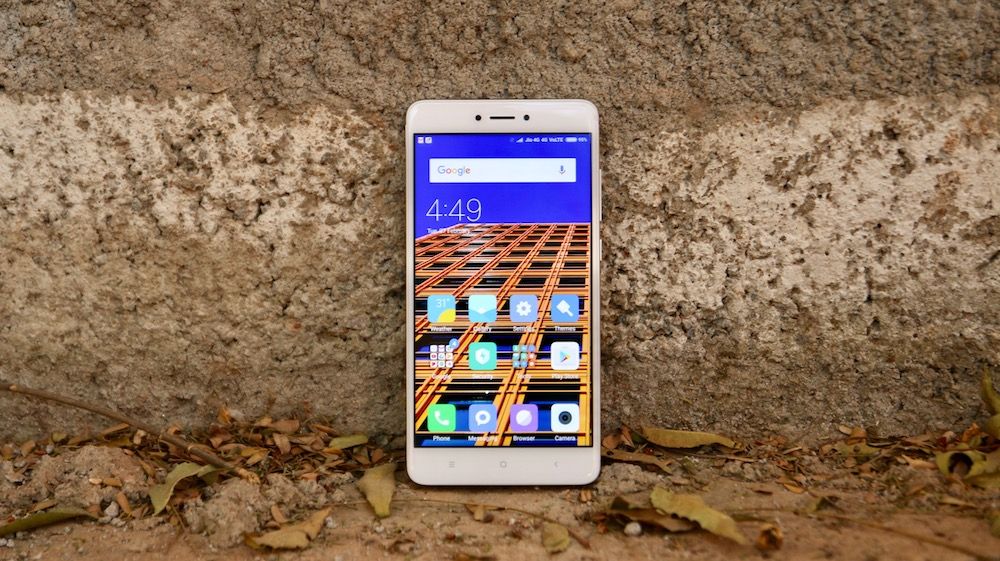 The Redmi Note 4's 5.5-inch IPS LCD screen with 1920 x 1080 pixels (403ppi) resolution might seem similar to the one on the Redmi Note 3. However, the company claims that it has improved brightness levels as well as contrast, and we found that to be the case in our usage as well. The screen is slightly brighter than the Redmi Note 3's screen, and the contrast levels are better. That said, there are a few drawbacks: the sunlight legibility could've been slightly better, and the panel doesn't come close to high-end phones with AMOLED displays.
There's a single loudspeaker on the Redmi Note 4, which is now placed beside the microUSB port. While the placement is a welcome move, there's nothing special about its audio quality. It sounds tinny, similar to most smartphone loudspeakers out there. However, the call quality on the device was very good throughout the review period. We tested the phone with Airtel's as well as Reliance Jio's 4G LTE network. The phone didn't have any problem with VoLTE calls.
Excellent camera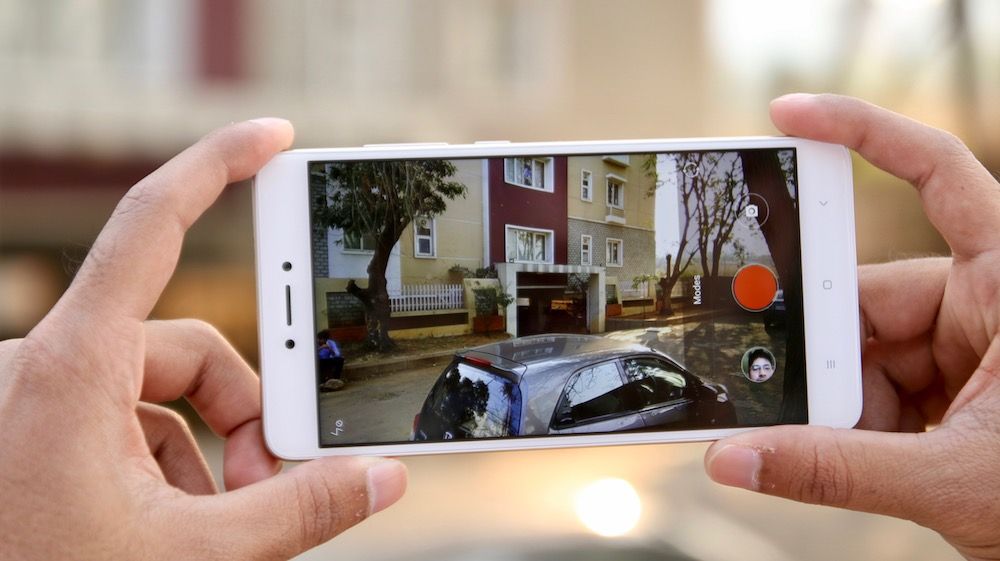 On paper, the 13-megapixel camera with f/2.0 aperture on the Redmi Note 4 seems like a downgrade coming from the 16-megapixel camera on the Redmi Note 3, but that's not the case. Thanks to larger 1.12µm pixel size, the image quality from the rear-facing camera of the Redmi Note 4 is much better than from the Redmi Note 3's. There's noticeable improvement in dynamic range as well as colours. Still, it's not the best in its price range in terms of image quality. The Honor 6X with its dual-camera setup and the Motorola Moto G4 Plus offer better image quality.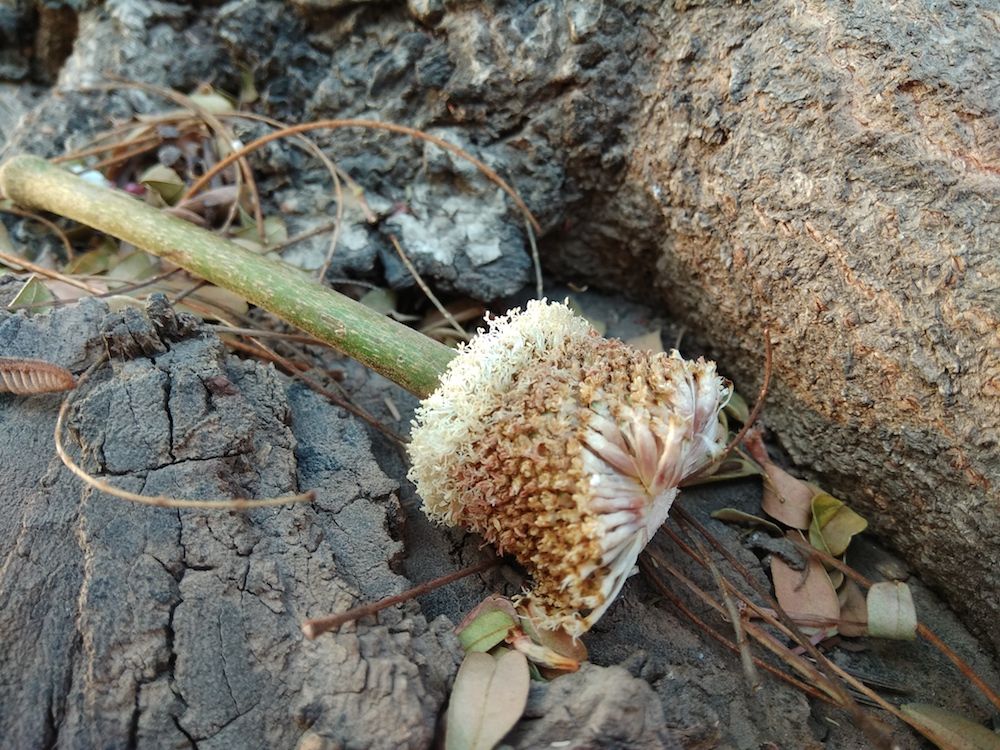 The 5-megapixel front-facing camera with f/2.0 aperture takes decent wide-angle selfies, but dynamic range could've been better. Moreover, since there's no HDR mode for the front-facing camera, it's hard to get a good selfie when there's a bright light source (like the sun or a light bulb) in the background. Both cameras can record 1080p videos at 30fps. There's no Auto HDR for the rear-facing camera. Panorama images come out okay, and the phone can also capture slow-motion 720p videos, but the quality isn't great in either instance.
More features than you can remember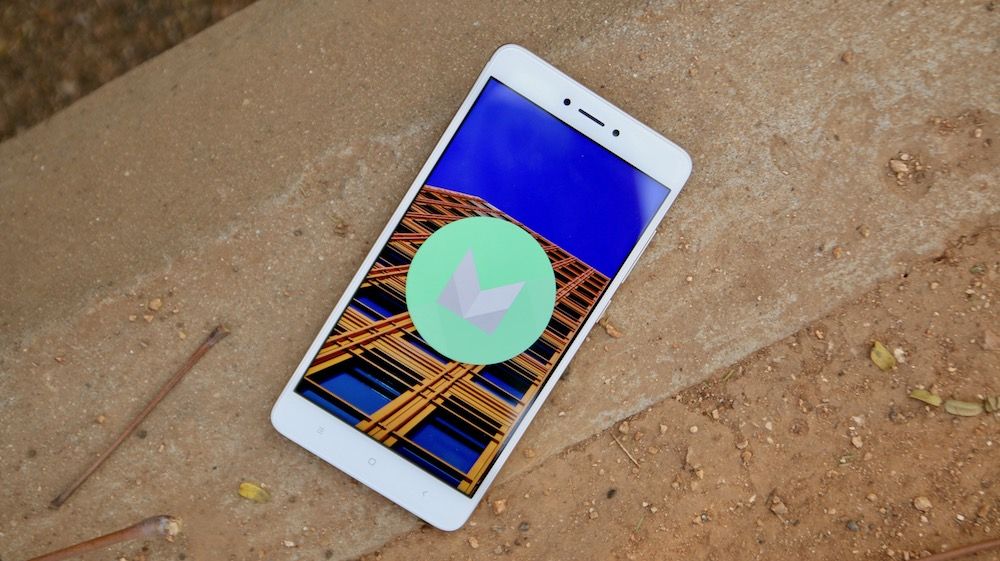 The Redmi Note 4 runs an Android 6.0 Marshmallow-based MIUI 8 ROM, and Xiaomi has already released an Android 7.0-based MIUI 8 beta ROM. Interested users can flash the beta ROM, but we advise against installing it as it isn't a stable build, and you might encounter a lot of software bugs.
The overall software performance is satisfactory on the Redmi Note 4. MIUI 8, which debuted with the Mi Max, has improved when it comes to the UX as well as additional features, especially when compared to previous versions of MIUI. Liberal usage of bright colours and an attractive colour palette for the native UI elements makes the overall interface feel fresh. Features like Scrolling Screenshot, Drag To Select multiple images in the Gallery, Spam Call Detection, and more make day-to-day usage easier.
Even though Xiaomi regularly updates its smartphones with bug fixes and new features, it is always late in rolling out Android version updates. Speaking to Xiaomi's Jai Mani in an interview last week, we learned that the company cares more about new features and bug fixing updates rather than Android version updates. That's not a bad thing necessarily as MIUI is so heavily skinned that platform updates don't result in wholesale changes to the user interface. For its credit, Xiaomi is quick at rolling out monthly security patches.
Performance you can count on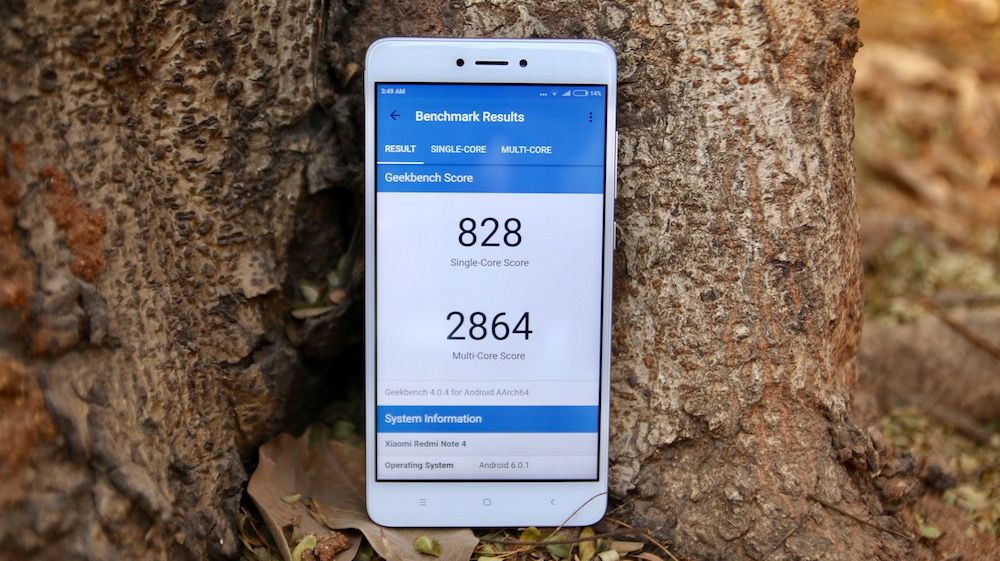 The Redmi Note 4 features a Qualcomm Snapdragon 625 SoC based on 14nm FinFET technology. The chipset combines an octa-core ARM Cortex-A53 CPU clocked at 2.0GHz with Adreno 506 GPU along with other essential features, like a Hexagon 546 DSP and X9 LTE modem. The Snapdragon 625 is paired with either 2GB, 3GB, or 4GB of RAM in India. Our review unit, which is priced at ₹12,999, featured 4GB RAM and 64GB of internal storage.
Compared to the Redmi Note 3, which features a Qualcomm Snapdragon 650 processor, the Redmi Note 4 is theoretically weaker in terms of processing performance, be it CPU or GPU related tasks. The Adreno 510 GPU inside the Redmi Note 3 is definitely more powerful than the Redmi Note 4's Adreno 506 GPU. It's uncommon to see performance downgrades from one generation — particularly when talking about the highly competitive world of phones. However, the company is focussing on increasing the battery life with the Redmi Note 4, and Xiaomi says that normal users won't notice the performance or speed difference between the Redmi Note 4 and its predecessor.
In real-life usage, the phone did seem slightly slower, especially during multitasking and visually-intense gaming. The phone lagged for a couple of seconds while launching Facebook and Facebook Messenger apps, and while loading the multitasking menu. Xiaomi is trying to justify its choice of SoC saying that consumers won't notice the slight dip in performance, and maybe that's true. However, it's our job to tell you that the phone lags slightly, but not by a huge margin. Moreover, we advise you against buying the 2GB RAM + 32GB storage variant of the Redmi Note 4.
Amazing battery life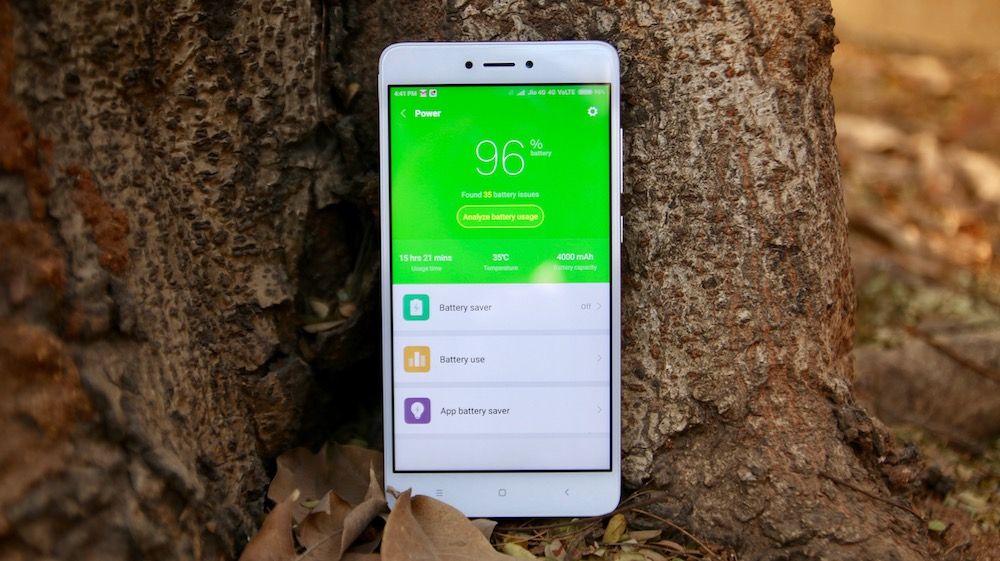 Even though the Redmi Note 4 uses the same 4,100mAh non-removable battery as the Redmi Note 3, the overall battery life has increased. That's mainly due to the newer and more power-efficient 14nm Snapdragon 625 processor from Qualcomm, which ensures that the phone can last longer on the same amount of charge as the Redmi Note 3.
It takes around 2 hours and 10 minutes to fully charge the Redmi Note 4 using a Quick Charge 3.0 charger. On a full charge, the device lasted anywhere between 1.5 to 2 days (40-54 hours) depending on the usage. The screen-on time was anywhere between 6-8 hours. If you are a heavy user, the phone would still last more than a day with screen-on time crossing 10 hours, making it the battery life champion in its price range.
Is the Xiaomi Redmi Note 4 worth the upgrade?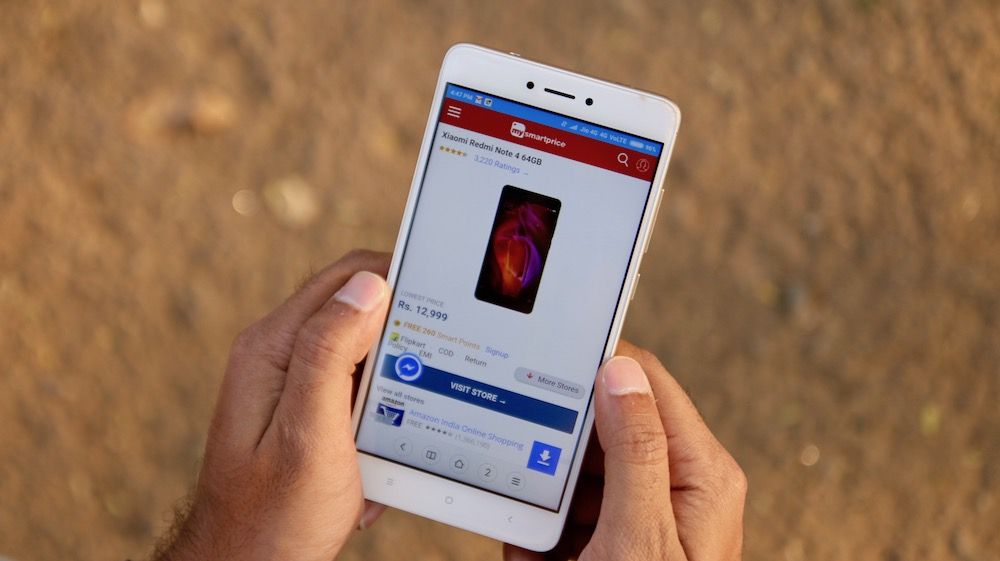 If you are a current Redmi Note 3 user, the Redmi Note 4 isn't a huge upgrade, and your current phone should keep you happy at least for another year. Only if you are unhappy with the Redmi Note 3's camera should you consider making the switch to the Redmi Note 4. For other users, the Xiaomi Redmi Note 4 is a great device. It features a good display, excellent metal design, decent performance, great camera quality, dual-SIM card slot with support for VoLTE, and incredible battery life. What more can one ask for just ₹12,999?
Xiaomi Redmi Note 4
₹10,999
Design and Build Quality
9.0/10
Software & Performance
7.0/10
What Is Good?
Excellent design and build quality
Improved camera
MIUI has a lot of nifty features
Adequate performance for day-to-day usage
Stellar battery life
Value for money
What Is Bad?
Slight lags during multitasking
Gaming performance not as good as Redmi Note 3
Slightly slippery body
No stable Android 7.0 yet