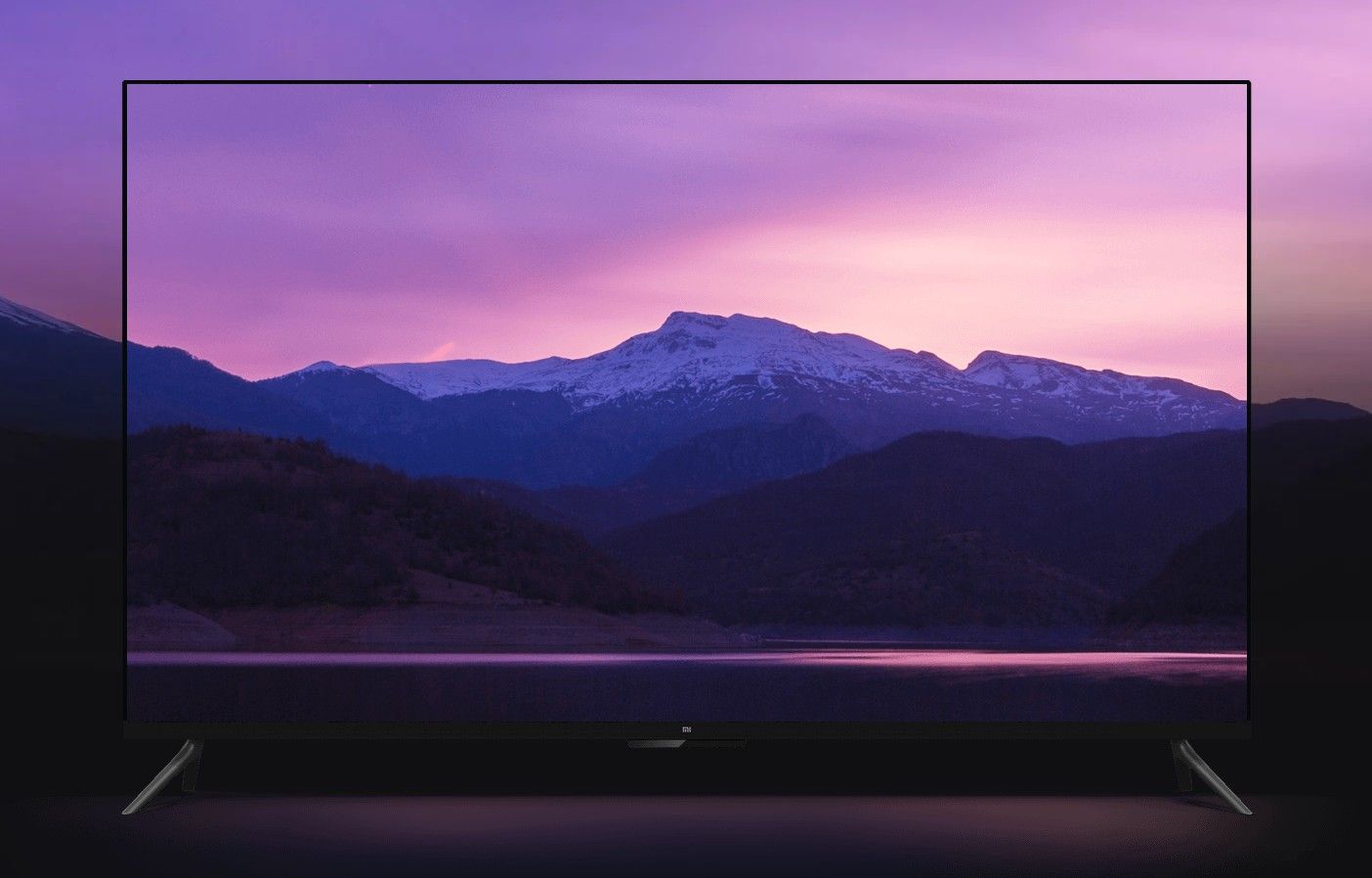 While Xiaomi may not have had success in the high-end side of the market, it's no secret that it rules the roost in the budget and mid-range mobile phone segments. As someone whose day job involves dishing out consumer electronics buying advice, it's nigh impossible to avoid recommending Xiaomi products. What's more impressive is the fact the company achieves this not just through competitive pricing, but by beating the competition in the crucial aspects of design, engineering, and features.
Nothing stands testament to this than the fact that in the past couple of years Xiaomi has pretty much forced every single budget and mid-range smartphone player in India to up their game in terms of quality and features. This also explains why the company's biggest concern at the moment is ramping up the production volume to cope with the Indian consumers' insatiable demand. And that's always a great "problem" to have.
Xiaomi Mi TV 4 55-inch Review: Potential Game Changer
When a company of such pedigree decides to dive right into the Indian TV market, it could potentially have a game-changing effect. This is especially more plausible since there's a genuine gap in terms of quality and features between premium TV sets sold by the likes of LG, Sony, and Samsung and cheaper ones from local players such as Micromax, Intex, and Vu. The million-dollar question, so to speak, is if Xiaomi can manage to bridge this gap between the budget TV brands and the established ones.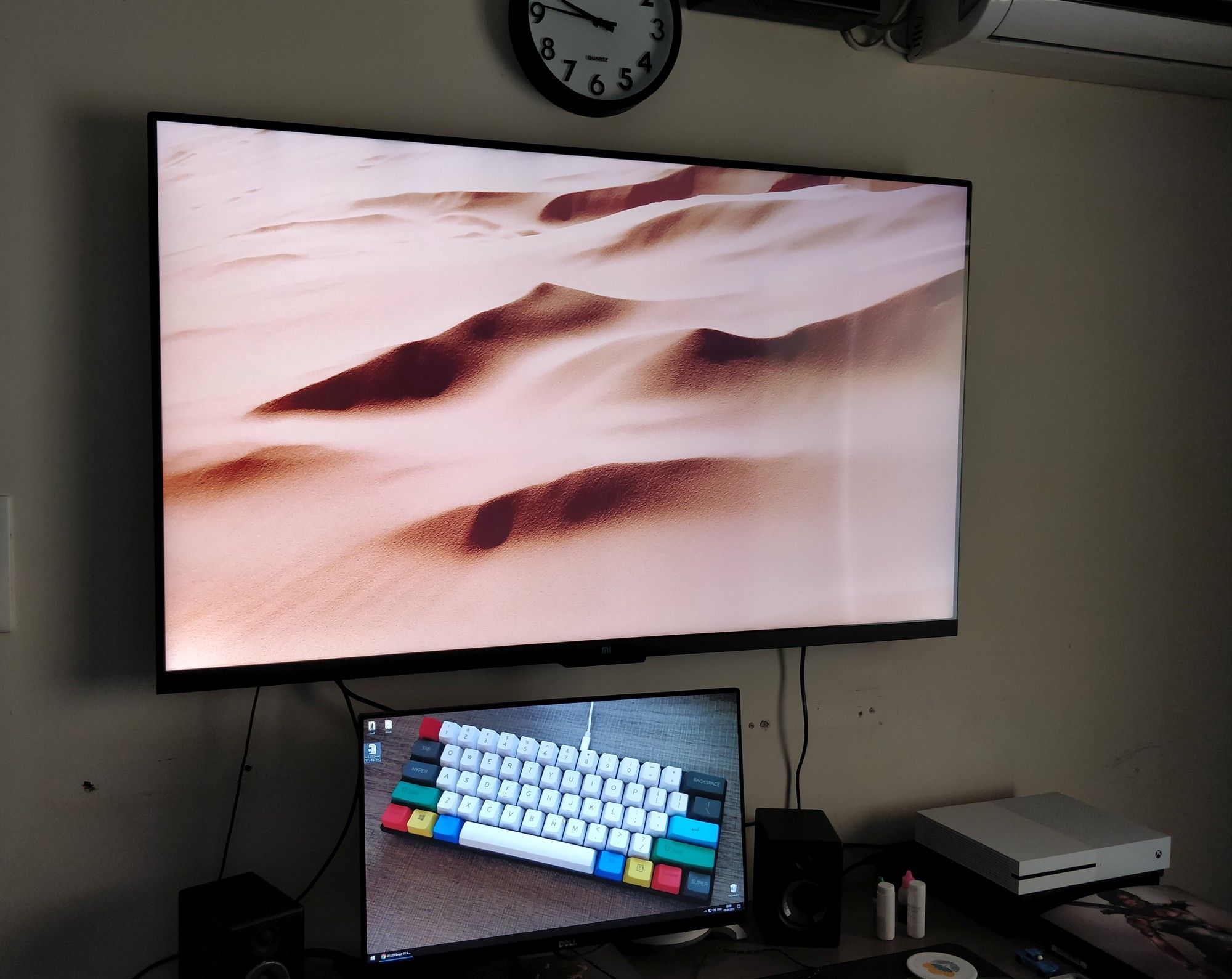 The short answer is a resounding yes, with a sticker price of mere ₹40,000, the Mi LED Smart TV 4 (which we will refer to as the Mi TV 4 for the sake of brevity) delivers a 4K LED-backlit LCD TV with a massive 55-inch authentic 10-bit panel capable of faithfully rendering HDR content. And that is no mean feat, because we have witnessed budget players such as LeEco make the same claim in the past, which we eventually found to be fake through our exacting lab tests. Thankfully, the Mi TV 4 doesn't trifle with pseudo HDR, but incorporates the real deal. And that's unheard of at this price.
Xiaomi Mi TV 4 55-inch Review: Not Your Average TV, Not an Average Review
The TV looks gorgeous and sports some solid build quality that belies its modest pricing. One of its greatest strengths is the innovative PatchWall AI-enabled content suggestion system that provides a seamless means to search for and discover content. On the flip side, its biggest weakness is the lack of Android TV apps, or rather any sort of access to the Google Play Store ecosystem, which makes casting video content to the TV nigh impossible and renders all popular VOD and streaming options such as YouTube, Netflix and, Amazon Prime out of the question.
However, that isn't a deal-breaker because a Chromecast is all it takes to solve the problem. In fact, considering how Xiaomi took its own sweet time to send over a review unit, I'm not going to go through the motions of waxing eloquent on the design and build quality, UI and software, or features and specifications. There are plenty of reviews out there that have already done just that. Instead, we're going to do what virtually no one has taken the pain to emphasise, or even scratch the surface of — that is the terrific picture quality of the Mi TV 4's 4K HDR panel.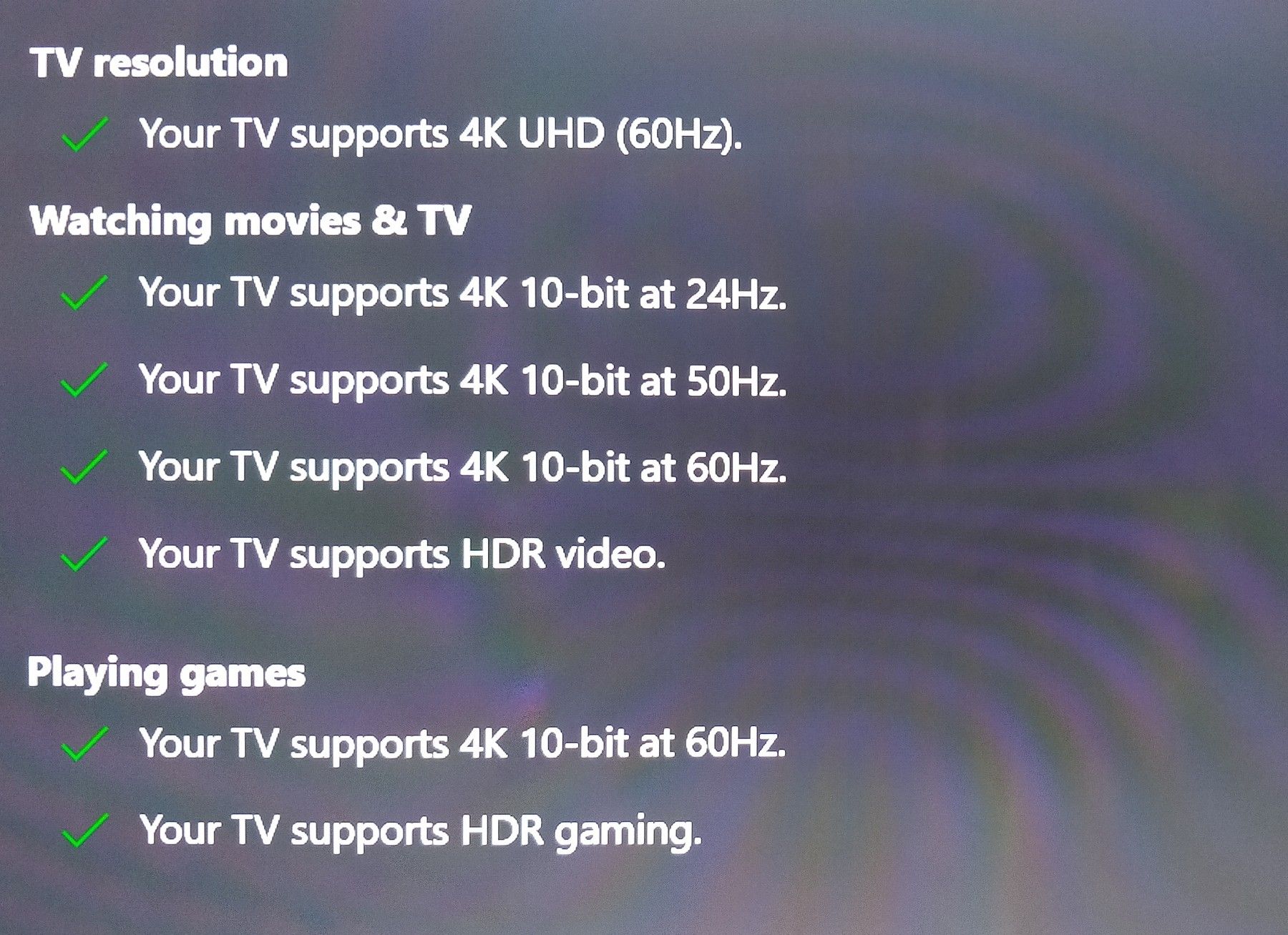 Xiaomi Mi TV 4 55-inch Review: Looks Gorgeous Right of the Box
Right out of the box, the Mi TV 4 will blow anything from LG, Sony, Samsung right out of the water in terms of picture quality. That's primarily because the larger brands aim to sell TVs through showrooms, where each TV is calibrated to outshine the competition and also stand out in the overly bright showroom lighting conditions. With their contrast, brightness, and saturation dialled all the way to 11, these TVs exhibit downright hideous picture quality under normal home lighting conditions, which warrants a fair bit of calibration.
Since Xiaomi primarily sells the Mi TV 4 through the online channel, the TV is calibrated from the factory to deliver a fairly accurate picture right out of the box. While the absence of edge detection, noise reduction, and contrast enhancing modes had me worried — since these need to be switched off, the first thing — I was pleasantly surprised to find that Xiaomi has chosen to do away with these frivolous "enhancements" that do more harm than good to picture quality. Similarly, while there's no option to toggle the 1:1 pixel mapping mode on and off, that's primarily because it should always be switched on. And that's exactly how it is with the Mi TV 4. It's clear that someone at Xiaomi knows what they're doing.
As expected, the Mi TV 4's LED-backlit LCD panel was set up deceptively close to perfection from the factory itself. All I had to do was disable the dynamic backlight function, reduce sharpness to optimal levels, and dial down the backlight to bearable levels. The latter is important since this is an HDR panel and therefore designed to shine down upon you like a torchlight. After making further minor adjustments to brightness and contrast levels using my reference test patterns, I was genuinely surprised at how absolutely terrific the picture quality had turned out to be. This is no mean feat, because TVs costing twice as much struggle to deliver this level of accuracy.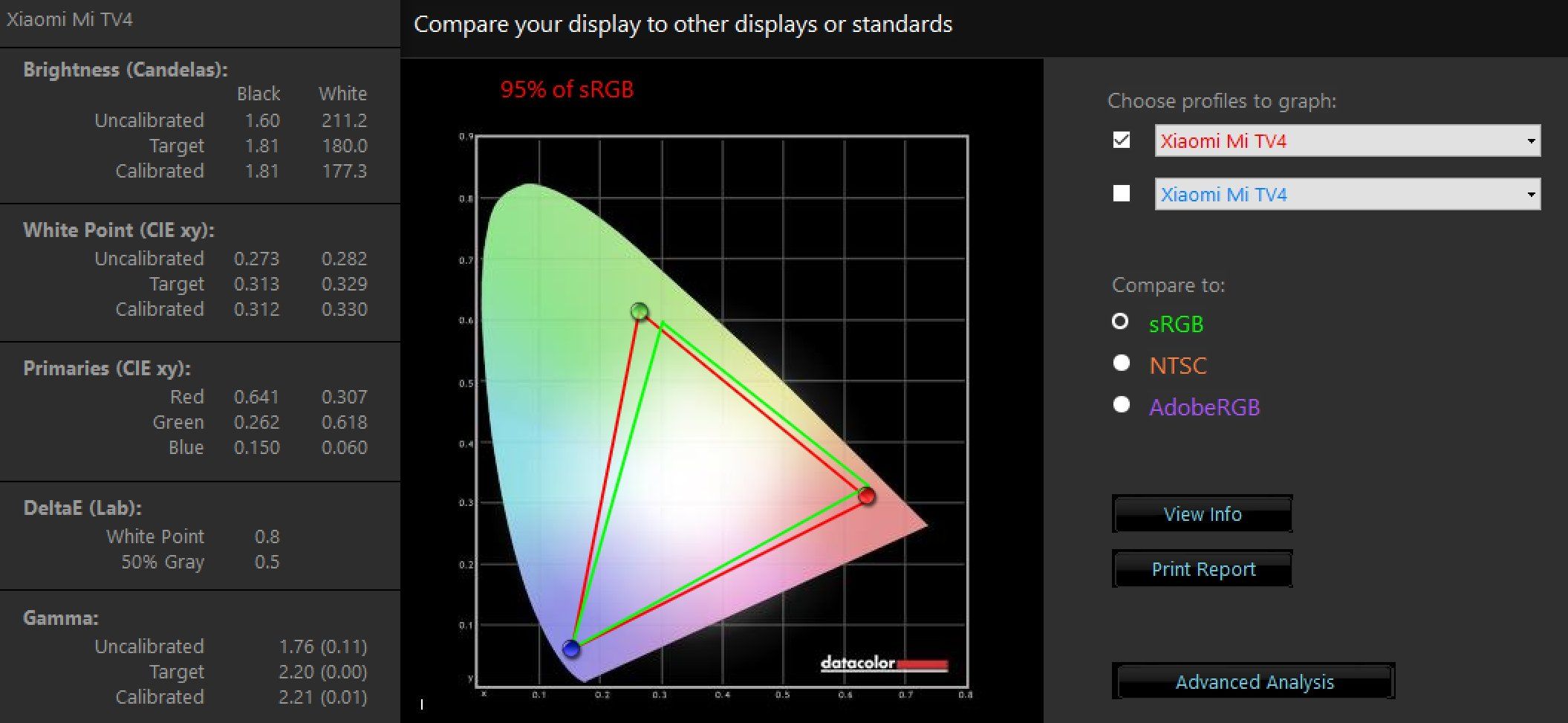 Machine Calibration: Exceeding All Expectations
But how can you trust one man and some calibration patterns, after all? Well, you don't have to, because at the MySmartPrice test lab we conduct perfectly objective machine calibration and evaluation with the help of Datacolor's Spyder colorimeter. Not surprisingly, as long as you select the warm colour temperature setting, the white point on Mi TV 4 is remarkably closer to the reference D65 white point. This calibration report is a good indication of how close the TV gets to the optimal picture.
If you pay closer attention to the calibration report, you'll notice how the Mi TV 4 is capable of covering an impressive 95 percent of the sRGB colour space. While that may be impressive for a regular TV, a 10-bit HDR panel can definitely deliver an even wider colour gamut. In reality, the Mi TV 4 is let down by the Microsoft Windows 10's primitive colour management system, which as of this publishing cannot properly handle HDR displays.
Needless to say, switching over to Nvidia's superior colour management system unlocks the full potential of the TV by enabling the full dynamic range of the panel. The Mi TV 4 now covers 100 percent of the sRGB and 83 percent of the more demanding Adobe RGB colour spaces. What's even more impressive is the TV is capable of even better colour accuracy because Windows 10 still cannot handle wide gamut HDR in all its 10-bit glory. Thankfully, we have a dedicated UHD Blu-ray setup to power the TV to its full potential without being limited by the Windows colour system.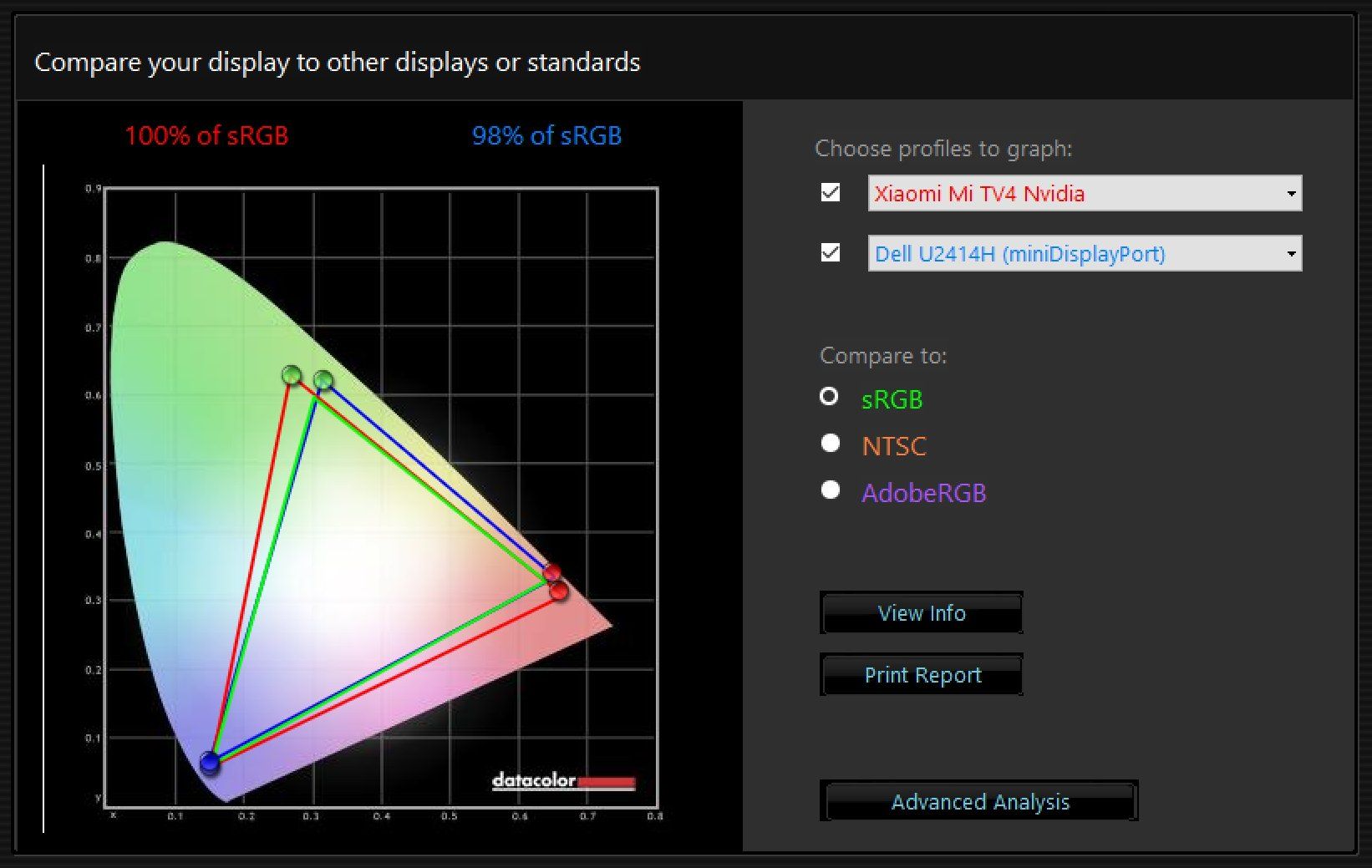 Xiaomi Mi TV 4 55-inch Review: Dazzling Visual Performance
With the objective machine evaluation in its pocket, the Mi TV 4 exceeded all expectations in our standardised picture quality tests. Gamma and sharpness were spot on and the TV shone through in the black level and contrast tests. There's no black crush, as the TV can resolve greyscale detail to the last level. Once calibrated, the TV can minutely resolve all white gradients, which is quite a feat considering how bright it can get. There was absolutely zero noise, artefacting, or colour uniformity issues in all test patterns, with the colour gradients proving to be especially impressive. The Mi TV 4 has no issue resolving even the tougher hues such as blue, magenta, and red to the last degree.
This is naturally reflected in the 4K HDR Blu-rays that I auditioned as a part of our subjective evaluation. This is also the only time the HDR component of the Mi TV 4 can (literally) shine through. And shine it does, because the Xiaomi Mi LED Smart TV 4 is the only TV in this price range that delivers genuine HDR performance. This is no mean feat because you're essentially looking at a performance that is on par with that of TVs from established brands costing thrice as much.
To this effect, I auditioned UHD HDR Blu-rays of Pacific Rim, Mad Max, and Star Trek Beyond for a good mix of greyscale and colour evaluation. The Mi TV 4 managed to resolve black detail with impressive accuracy in the Pacific Rim Blu-ray, while delivering some dazzling dynamic range during the fight scenes, where the HDR effects really shine through. The TV's perfect white level was reflected in the accurate skin tones evident in the other two Blu-rays, with the brighter colour-saturated scenes reproduced in remarkable detail. While UDH HDR content isn't all that widespread, the visual effect is downright remarkable when you do witness it on a good TV. And the Xiaomi Mi TV 4 definitely fits the bill.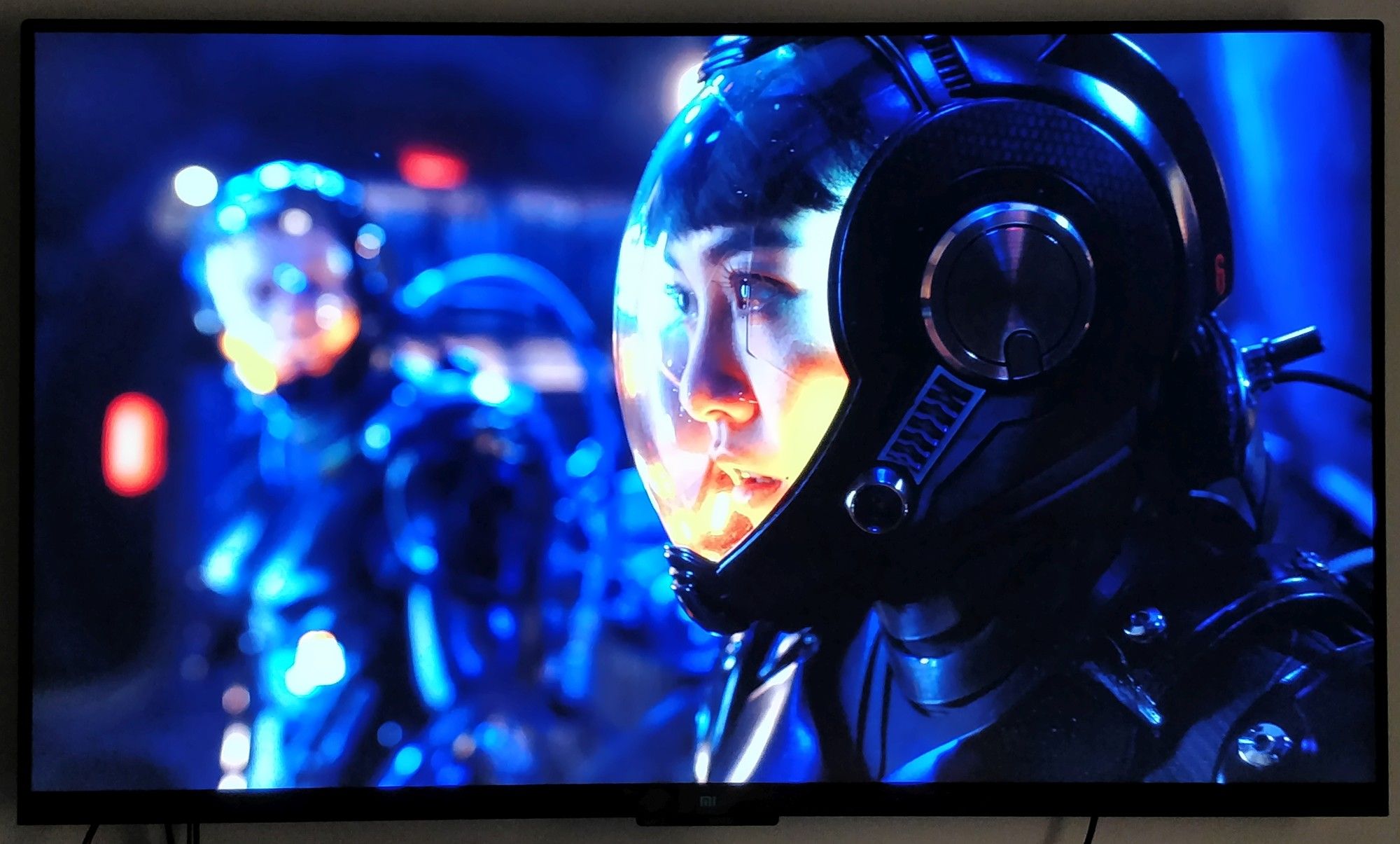 Xiaomi Mi TV 4 55-inch Review: The Gold Standard in Budget Displays and Beyond
While there's no doubt that the Mi TV 4's Samsung-made 10-bit VA panel is impressive, a good part of its display magic is the result of great video processing hardware and well-calibrated look-up table. Within its price range, there's absolutely nothing that looks even half as good as the Xiaomi Mi LED Smart TV 4. In fact, you'd be hard pressed to find something comparable, picture quality wise, even when you consider TVs costing twice as much.
In fact, we were so impressed with the TV that we have chosen it as our reference model for all future TV reviews. The Mi TV 4 serves as a great benchmark because, to be brutally honest, an expensive TV has no reason to exist if it can't surpass the picture quality of a 55-inch 4K HDR TV costing a mere ₹40,000. And that's the bottom line really, the Mi TV 4 comes highly recommended despite its lack of compatibility with the smart TV ecosystem. Because spending ₹3,400 extra for a Chromecast more than makes up for the unparalleled picture quality and unbeatable value.
Xiaomi Mi LED Smart TV 4
₹39,999
What Is Good?
Phenomenal picture quality
Authentic HDR capability
Minimal bezels
Incredibly thin
Solid build quality
Unbeatable value
What Is Bad?
Lacks Google Play Store support
No support for YouTube or Netflix