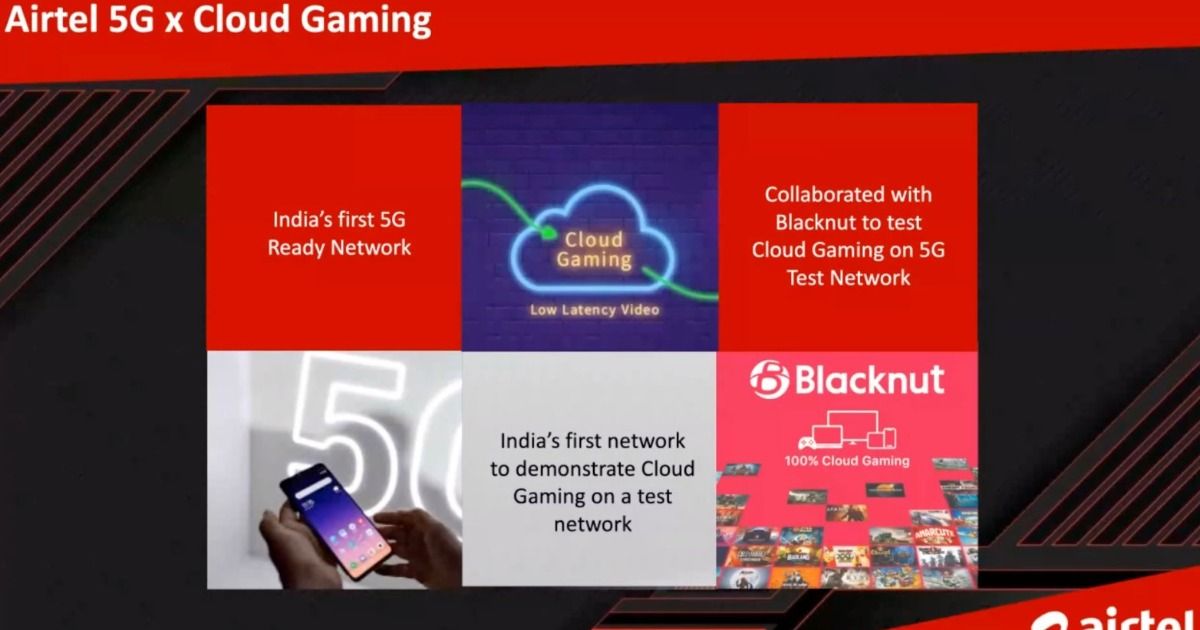 Cloud gaming is easily one of the most exciting new tech in the market and the industry and the gaming community in India have been waiting with bated breath for it to eventually arrive in India. Looks like Airtel are leading the charge when it comes to cloud gaming in India as they demonstrate the country's first cloud gaming experience on a 5G network.
For this demonstration, Airtel brought two of India's most prominent gaming personalities – Mortal and Mamba. Mobile gaming forms the bedrock of the gaming zeitgeist in India so it only makes sense for Airtel to capitalize on this and accelerate the growth of the country's cloud gaming ecosystem.
Also Read: Apple Facing Antitrust Lawsuit in India, Nonprofit Claims its Practices Hurt Users, Developers
Airtel demonstrates India's first Cloud Gaming experience on a 5G network
With all this talk of Cloud Gaming and the hype surrounding it – What exactly is it? Simply put, cloud gaming allows users to play games through certain services on their mobile phone without needing to download them. Essentially, players will be able to stream the games through a cloud service, eliminating any barriers of entry such as hardware requirements or storage space.
Cloud gaming has taken off in a huge way in countries outside of India with the services such as the Xbox Game Pass benefiting from the inclusion of their cloud gaming service. For this particular demonstration, Airtel partnered with Blacknut, a cloud gaming platform that allows players to pick from a wide selection of games and stream them across several devices.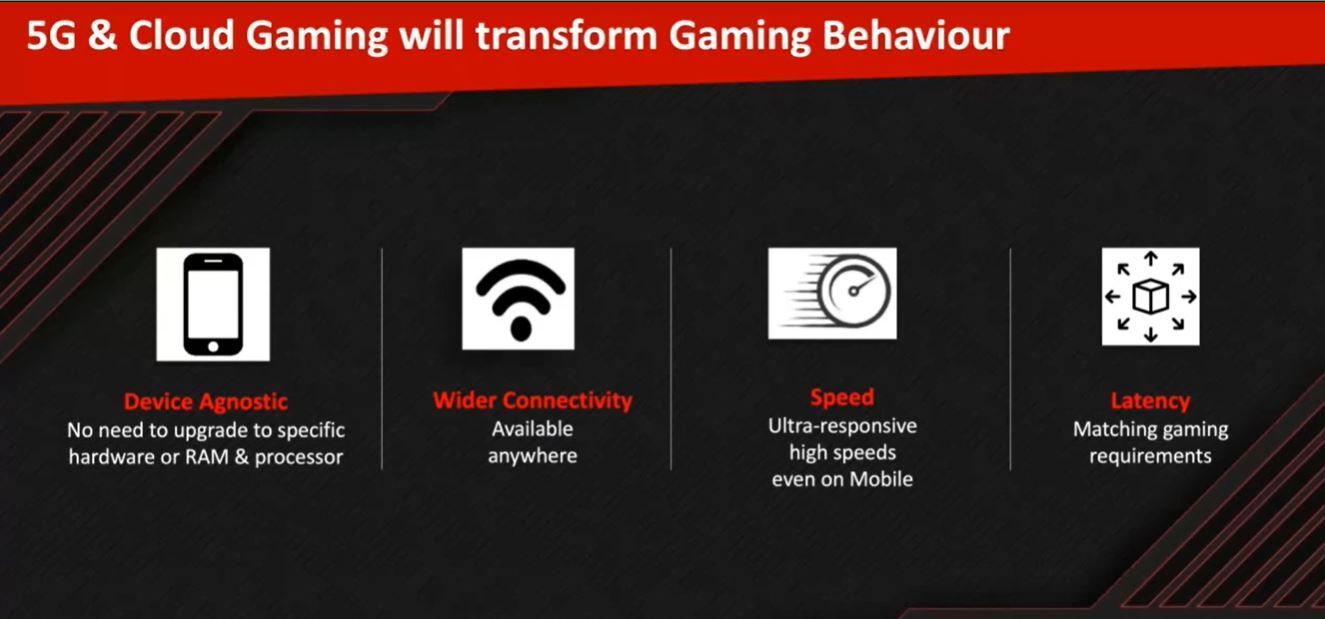 In the demonstration, Mortal and Mamba played Asphalt on a OnePlus 9R and their experience was apparently very smooth. Through cloud gaming, Indian gamers will not only have access to a large number of titles, but they will effectively be able to enjoy them on virtually any device that is 5G compatible.
While far from its only application, cloud gaming is easily going to be one of its primary use cases for 5G, which is what Randeep Sekhon, CTO Bharti Airtel had to say as well:
"Cloud gaming will be one of the biggest use cases of 5G thanks to the combination of high speed and low latency. After delivering India's first 5G demo over a test network, we are thrilled to conduct this exciting 5G gaming session," he further added "Imagine enjoying real time gaming on the go with someone sitting in another part of the world. This is just the beginning of an exciting digital future that
Airtel 5G
will enable for its customers as we prepare to roll-out 5G in India."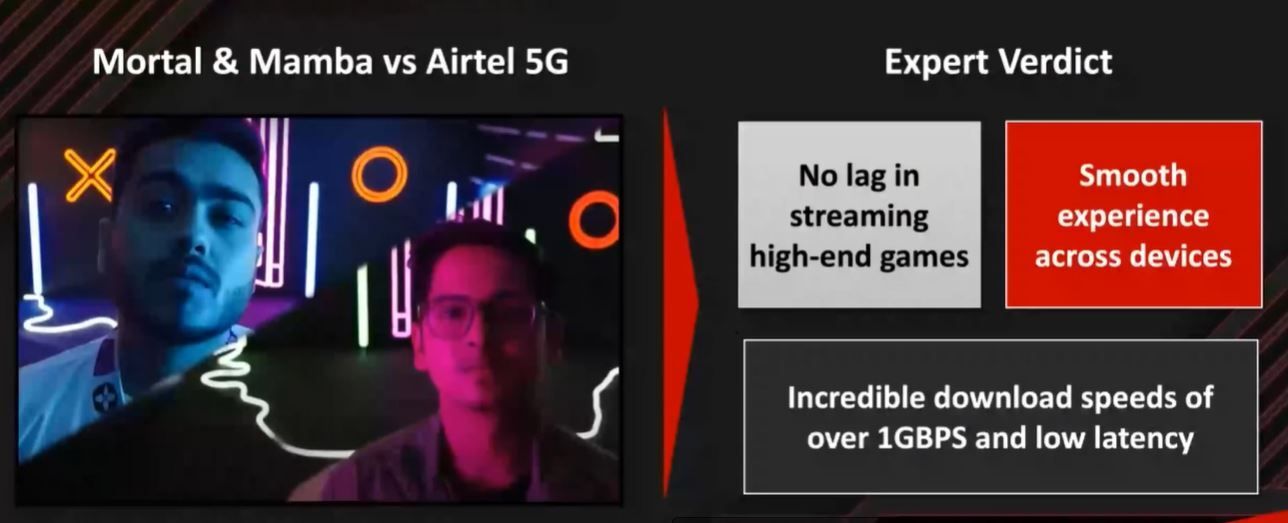 Cloud gaming is more than the sum of all the hyperbole in the way that it truly has the potential to be the next logical step in the evolution of gaming and how gamers are able to experience them. Not only does hardware requirement become irrelevant, it also solves a ton of problems relating to storage, mobility, or access. It will be very interesting to see how Indian gamers react to Airtel's 5G and Cloud gaming endavors once it is rolled out for the public.
For quite a while now, Indian gamers have missed out on being able to use cloud gaming services such as the aforementioned Xbox Game Pass' xCloud, but now it looks like Airtel are about to change that.
Thanks for reading till the end of this article. For more such informative and exclusive tech content, like our Facebook page