Highlights
Airtel's base plan starts from Rs 155 instead of Rs 99.
Airtel increases by Rs 155 and is listed in all seven circles.
Airtel might remove the Rs 99 base plan in all circles.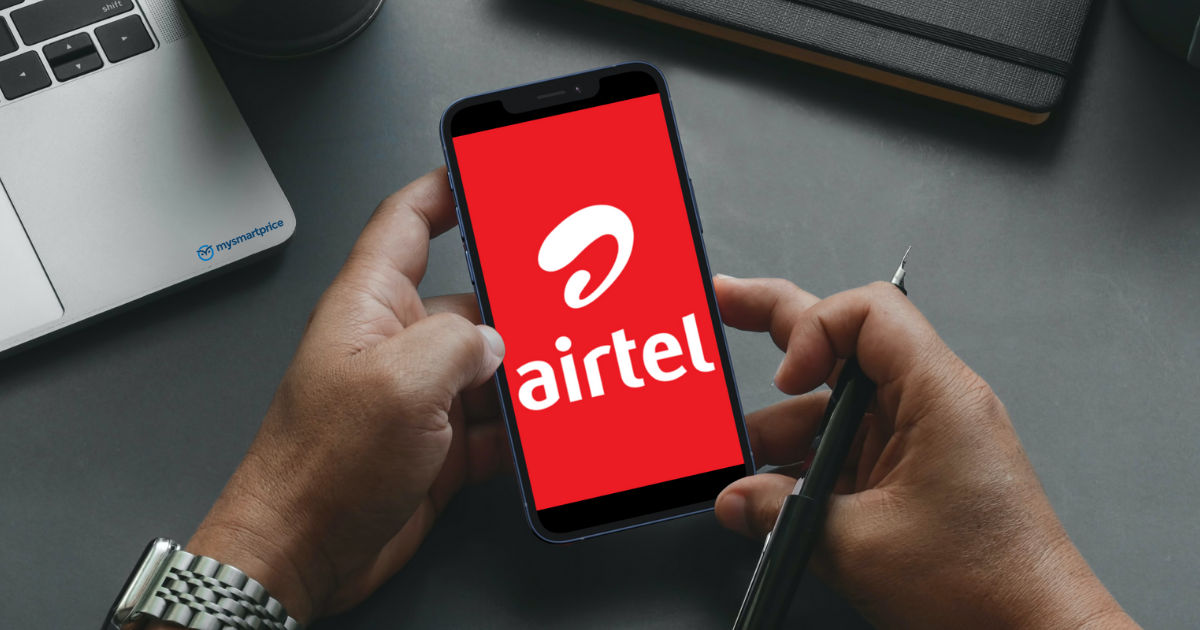 Airtel has come up with a new strategy to increase its average revenue per user (ARPU). The telco has removed the basic plan of Rs 99 from its prepaid segment in seven circles, which means customers have to pay Rs 155 as the minimum monthly recharge plan. The new plan of Rs 155 is now active in Karnataka, Rajasthan, Andhra Pradesh, Himachal Pradesh, Bihar, and North East circles. The company launched same plan was launched in Haryana and Odisha in 2022, which is 57 percent higher than Rs 99.
According to the Airtel website Rs 155, the plan offers 1GB of data, 300 free messages, and unlimited calling for 28 days. The Rs 99 used to offer 200 MB data and calls for Rs 2.5 paise per second, but by paying an extra Rs 56, customers will get 1GB of data, free calling, and free messages benefit for 28 days.
Meanwhile, an Airtel spokesperson informed ET the company introduced Rs 155 as a new base plan to offer a better experience to customers. This plan allows users benefits without any constraints and offers flexibility to customers. In fact, market analysts believe that the telco will follow the same pattern in all circles, which means Airtel is expected to remove the Rs 99 base plan from its prepaid paid segment.
Plus, there are chances that the company might remove all plans under Rs 155 and customers have to choose Rs 155 and above plans for recharging their numbers. Apart from Rs 155 plan, Airtel offers a few plans under Rs 200, such as Rs 179 and Rs 199.
The first plan of Rs 179 offers unlimited calling, unlimited calling, 300 messages, and 2GB of data for 28 days. The Rs 199 plan offers unlimited calling, 3GB of data, and 300 messages for 30 days. There is another plan of Rs 209, which ships 1GB of data per day, which will be reduced to 64 kbps once the data ends. This pack offers 100 messages per day and unlimited calling for only 21 days. This pack offers 21GB of data for the entire period.
Also Read: Airtel is Expected to Increase Prepaid Plan Tariffs Soon
Airtel Wants To Garner Rs 300 Average Revenue Per User
This development comes soon after Bharti Airtel, Chairman, Sunil Mittal said that the company is looking for Rs 300 ARPU in a month. Notably, Airtel raised tariffs in 2021 and this time again, it is planning to raise prices by 20 to 25 percent. It is worth noting that Airtel reported Rs 190 ARPU in Q2 FY 23 and expects to receive Rs 194 ARPU in Q3 FY23; however, it is yet to announce its Q3 results. On the other hand, Reliance Jio posted Rs 178 ARPU in Q3 FY 23, which is less than Airtel's Q2 FY23.