Highlights
Airtel might increase the prices of prepaid plans soon.
Airtel is eyeing Rs 300 average revenue per user.
Airtel and Reliance Jio are to raise 4G tariffs soon.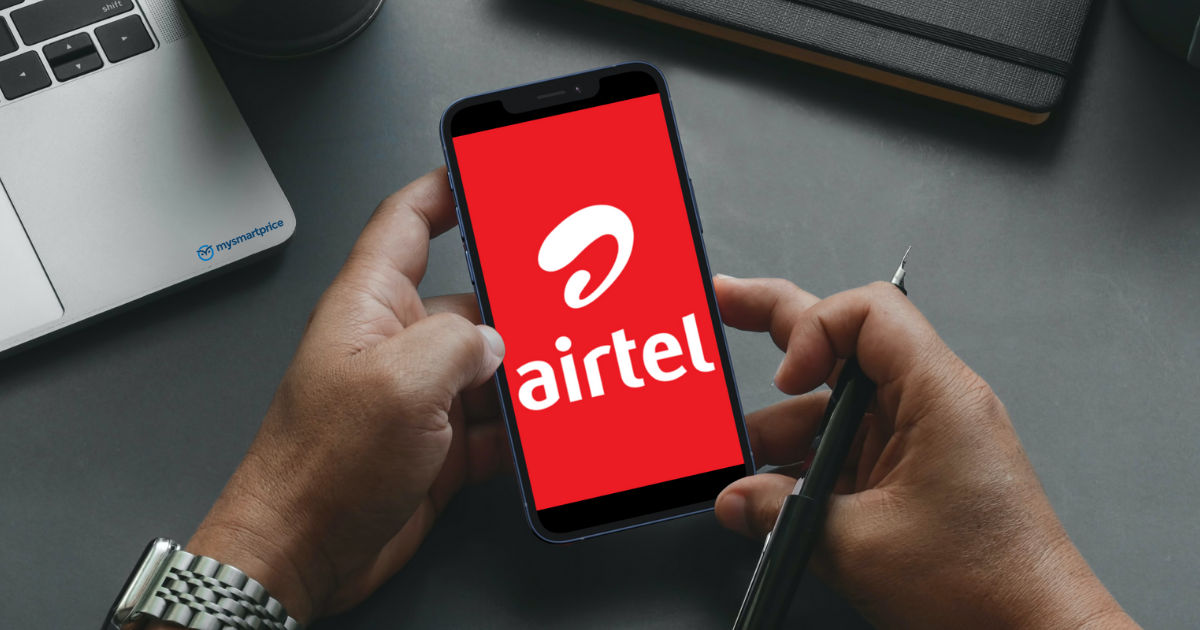 Only two telecom operators, Jio and Airtel, have launched 5G services in India, while India's third-largest telecom operator Vodafone-Idea is still providing 4G services in the country. For the uninitiated, Jio and Airtel are providing 5G services at 4G prices; however, the latter is expected to raise tariffs soon as it plans to increase its average revenue per user (ARPU) to Rs 300. This means Airtel might raise the prices of prepaid plans which will hit the pockets of the customers.
Notably, ARPU plays important role in the telecom sector as it tracks the revenue and growth of the company. Currently, Airtel's ARPU is higher than Reliance Jio and Vodafone-Idea. The telco manages to get Rs 190, while Jio reported Rs 177.2, and Vi gets Rs 131 ARPU in the second quarter of the current financial year.
According to a Moneycontrol report, Airtel is eyeing Rs 300 to increase ARPU per month. The report said that Bharti Airtel chairman Sunil Mittal also believes that the country should have a pricing mechanism. Also, he said that the prices should go up.
It is worth noting that Reliance Jio has not made any announcement or shared its plans to raise tariffs in the coming months, but one should not forget that telcos are spending a lot in the deployment of the new network so they might come up with a new strategy to maintain their revenue books. However, any increase in tariffs of prepaid plans will burn a hole in the pockets of the customers as they have to spend more for using the services of the telecom operators.
5G Smartphone Penetration In India
Meanwhile, industry analysts believe that both companies will continue to offer the same packs for one year due to the lack of 5G smartphone penetration. Plus, telcos are unable to make any strategy or use cases for the premium prices.
Airtel also believes that charging a premium for a 5G network is currently not possible and there are very less chances customers will opt for it, an executive was quoted by Financial Express. Notably, smartphone companies are launching 5G smartphones in India and now, when the two operators are expanding their services on a daily basis. This means there is a high chance that the penetration will increase. Plus, Jio is also planning to 5G smartphones under the affordable segment, which means more people will afford the device in the coming days.
Airtel And Jio Might Increase 4G Tariffs
A report in the ET claims that prepaid plans might see a hike in mid-2023 as telcos are investing a lot in the 5G network (deploying towers and equipment). The report also suggests that 4G plans are important to raise the ARPU in the near future and telcos are likely to increase prices by mid-2023.
Moreover, India's third largest telecom operator Vodafone-Idea has no plans to bring 5G services in near future due to money constraints or financial issues. The telco is focussing on 4G services and launched new international plans for its customers who are traveling outside India.
Similarly, BSNL is working on launching 4G services soon in the country, which means there will be four telecom operators in India soon that will provide 4G services in the country. However, Airtel and Reliance Jio customers might shift to Vodafone-Idea and BSNL in case leading telcos increased the tariffs in the coming days.