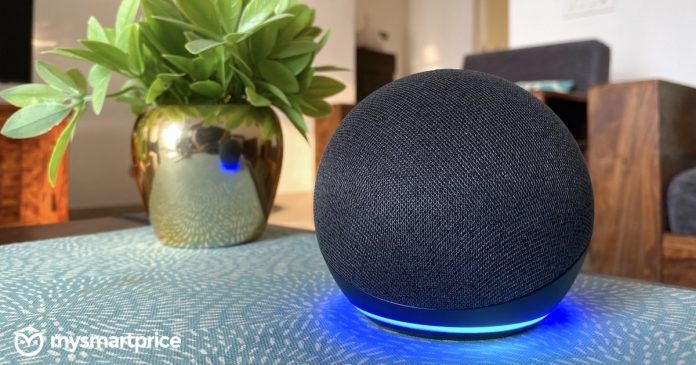 Amazon has announced a new integration for the end of the year, through which all users of the Amazon Echo can tune in to the address of the Queen on Christmas Day. The feature is being premiered globally, and all English language Alexa users of the Amazon Echo will be allowed to tune in to the British monarch's address to the public on Christmas, with a simple voice command. At or after 8:30pm IST on December 25, saying "Alexa, play the Queen's Christmas Day message" will stream the Queen's message on the smart speaker platform.
It is not yet clear if all Alexa devices will get the integration, or if the feature would be limited only to Amazon Echo devices. While the latter would be unlikely, what's important to note here is that the introduction of such a voice streaming feature on smart speakers will continue the efforts made by technology giants such as Amazon and Google to loop in more and more features that would have traditionally belonged to radio broadcast services around the world.
"After a challenging year, millions of people from across the Commonwealth will be eagerly awaiting Her Majesty the Queen's message on Christmas Day. By creating this world-first innovation, just as we did in 2012 with the release of the Queen's Christmas speech on Kindle, we hope that even more people will be able to enjoy the uplifting words of Her Majesty," said Eric King, director of Alexa Europe.
Over the past years, Amazon has continuously attempted to diversify its offerings with Amazon Echo, while evolving its voice recognition and cognisance. Alongside the intelligent assistant abilities, Amazon has also pushed for more advanced, localised features as part of Alexa. One such notable feature includes the premiere of legendary Indian actor Amitabh Bachchan's voice in Alexa, and features such as these are directly designed to engage more with local audiences by tapping in to their affinity towards prominent public personalities.
Thanks for reading till the end of this article. For more such informative and exclusive tech content, like our Facebook page