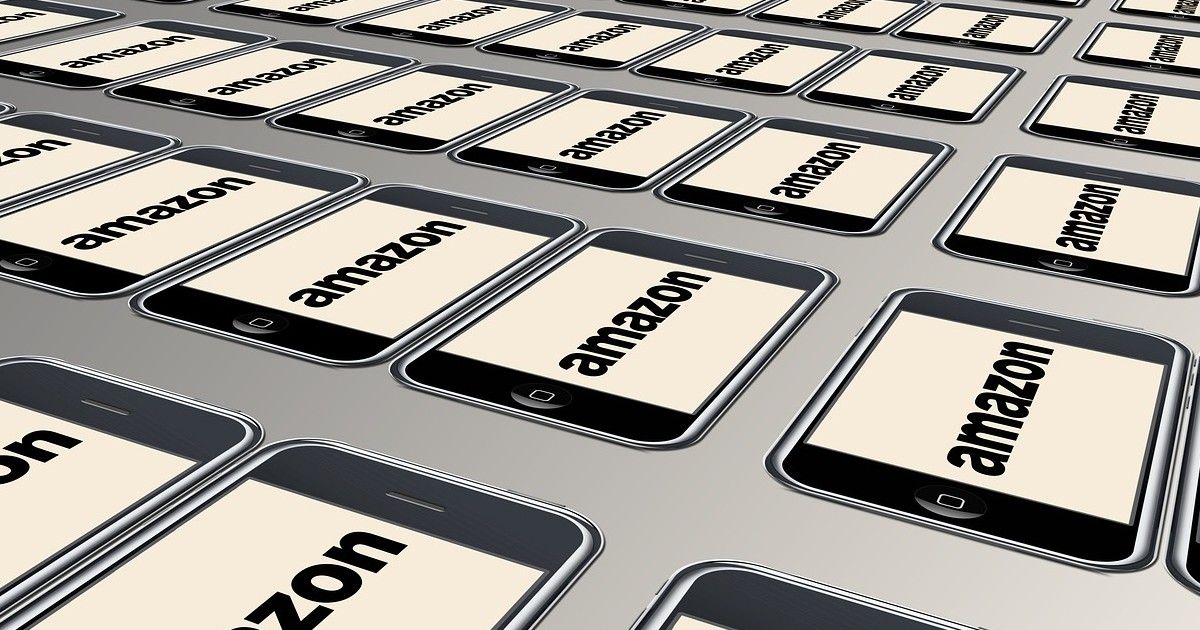 Amazon is one of the largest e-commerce platforms in the world. The website has a strong base in India as well and it sure offers a host of interesting and tempting deals round the clock. This is where sometimes you are tempted to buy a certain product due to its sheer pricing on the platform. However, later on, you think that you don't really need it. We all have gone through this stage once in a while shopping online. Thankfully, Amazon allows you to cancel your order at any point in time. But how? In this article, we are going to tell you the easy way to cancel your Amazon order from the application and from the website. Here's how you can do it.
Also Read: Amazon: How to Download Invoice of an Item Ordered on Amazon India App or Website
How to Cancel Items or Order on Amazon App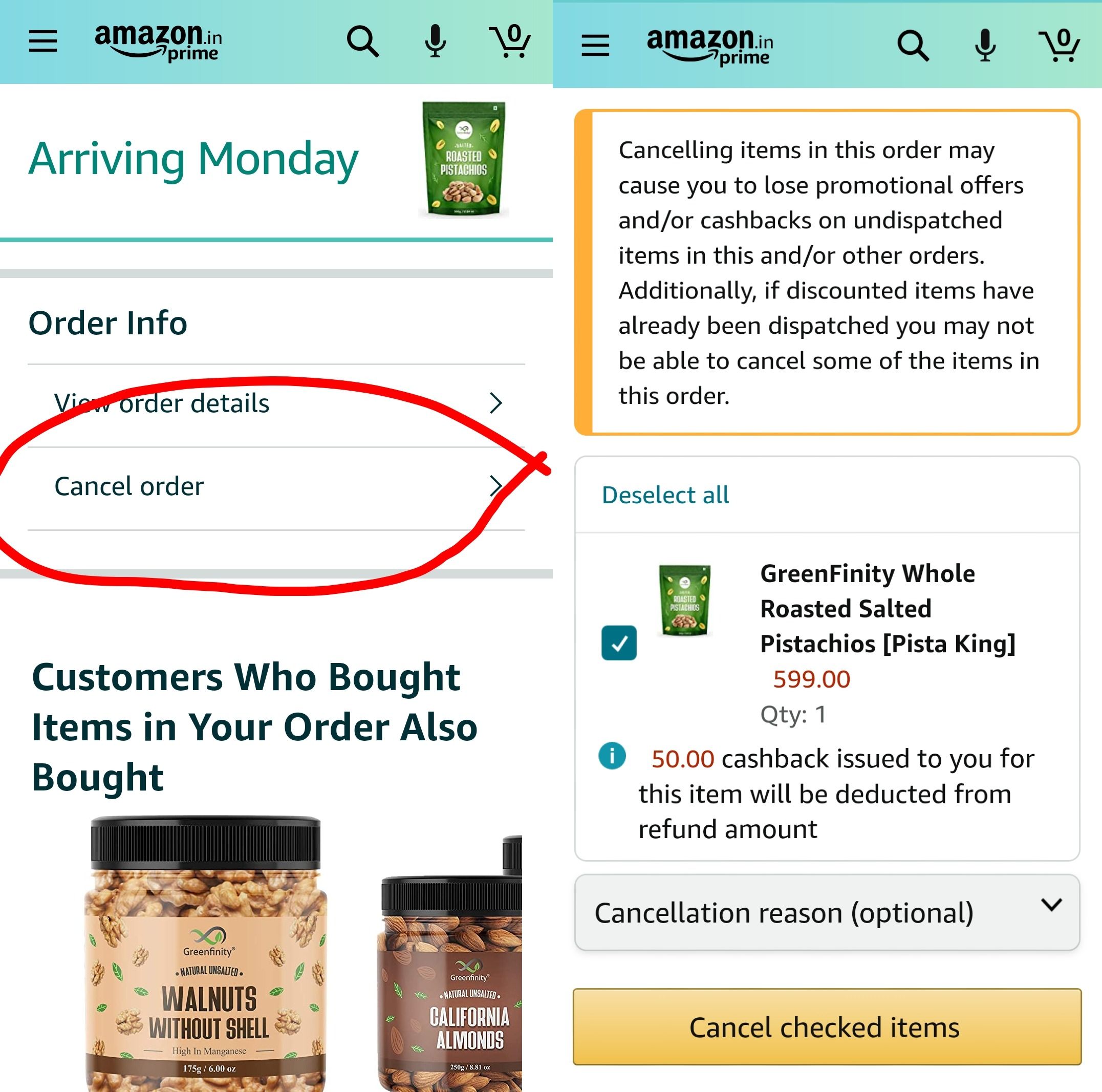 Amazon allows you to cancel your order right from the application. The process of cancelling an order is pretty simple and you need to follow these steps:
Open the Amazon Shopping application on your Android or iOS device.
Tap on the hamburger menu at the top-right corner of the application.
Tap on Your Orders from the menu. Now, simply search for the order you wish to cancel.
Select the Cancel Order button. You can also cancel some items from your order.
Once done, you will get an email confirmation about the cancellation request. The platform will send another to confirm whether your cancellation request has been approved or not.
Also Read: Google Pay UPI Limit: What is the Maximum Money Transfer or Transaction Amount Limit Per Day on GPay
How to Cancel Your Order on Amazon Website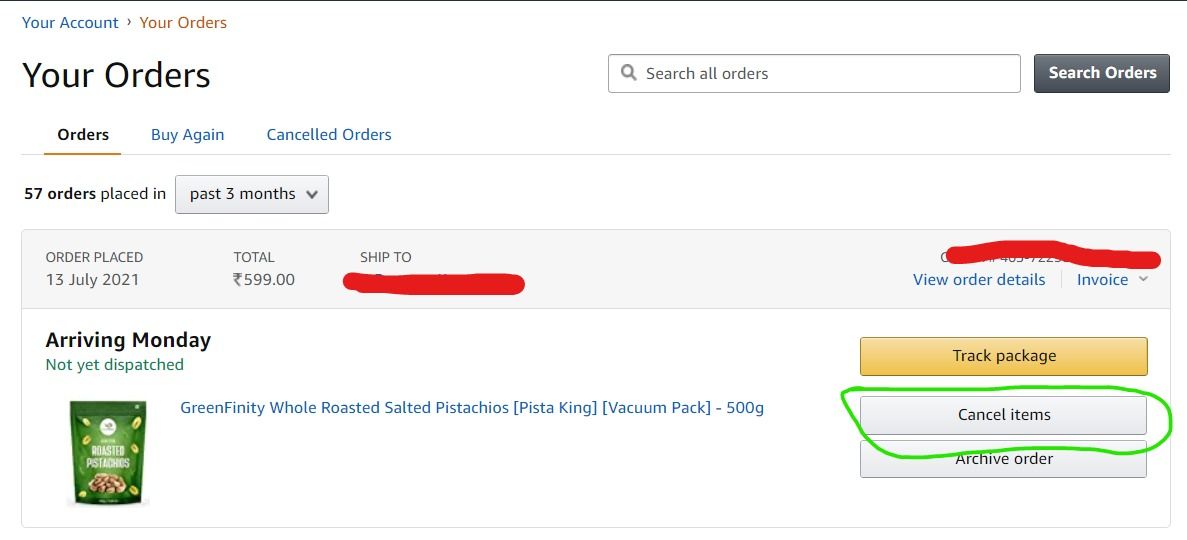 You can also cancel your order by going to the Amazon website. Here's how you can do it:
Go to the Amazon website and log in to your account.
At the top-right corner, there will be a Returns & Orders option, click on it.
On the 'Your Orders' page you will find all the orders. Search for the order you wish to cancel.
Now, simply click on 'Cancel Items'. You will be taken to the next page, where you can select the items that you wish to cancel.
Once, you can click on the Cancel selected items and your order will be cancelled.
The platform will notify you about the cancellation of your items within an hour or so. You will get an email confirmation about the cancellation of your items and another email will be sent to confirm whether the order is cancelled or not.
Can We Cancel a Product After It is Shipped?
Yes, you can still cancel a product even after it is shipped. The company allows you to cancel the product even if it is shipped near your location. However, it is important to note that refund will be only provided when the product reaches back to the warehouse. In case you're still contacted for delivery, you can refuse to accept it.
Frequently Asked Questions (FAQs)
Why can't I cancel an Amazon order?
If you are not able to cancel a particular item on Amazon, it may be due to the fact that it has been already shipped. In case, you still want to cancel the order, you can go to the Track Package section and then click on Cancel this delivery. If this option is not available, one can simply refuse the package or return it.