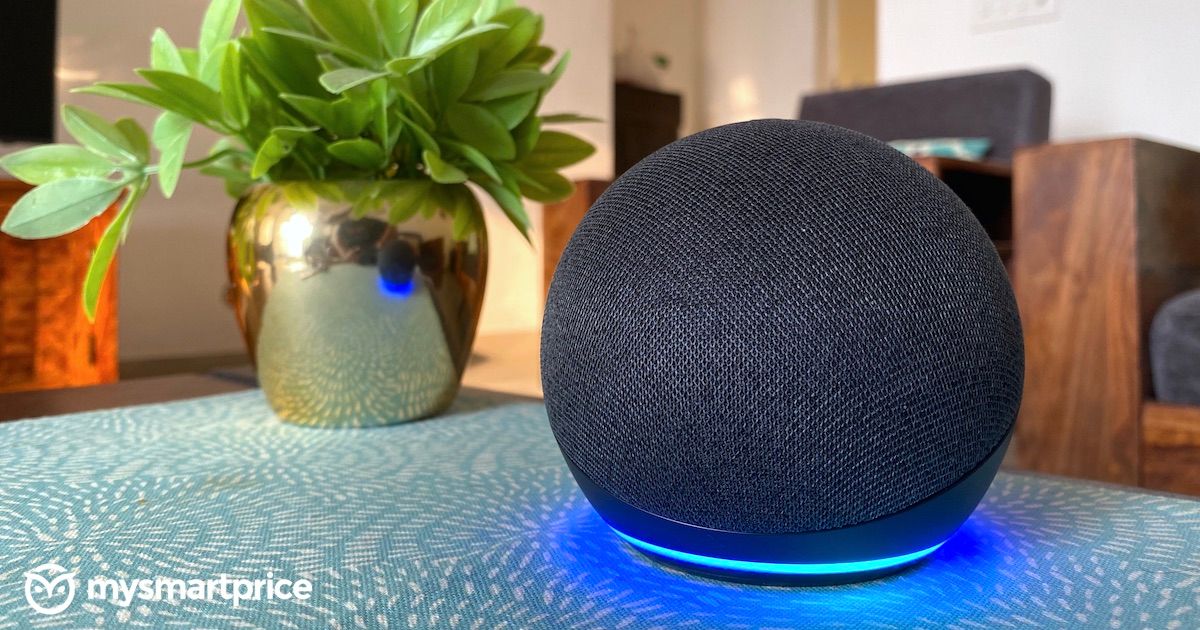 E-commerce giant Amazon is leading India's smart speakers space by a huge margin, says a new report by market research firm techARC. According to the report, titled Smart Speaker Market Scan 2020, Amazon led the market with 79% share in volume units, ahead of Google's 11% market share and Xiaomi at number three with 8% market share. Apple acquired 2% market share with its HomePod and HomePod Mini smart speakers, both of which are significantly more expensive than smart speakers that are leading the market. The company said India's smart speakers market amounted to Rs. 463.4 crore by value in 2020.
Echo Dot, Google Home Mini driving the volumes in India
The growth seems to be led by the cheapest smart speakers on the market though. The report said that the Echo Dot (3rd Gen) and Echo Dot (4th Gen) took the top two spots on the market. The Google Home Mini and Xiaomi's new Mi Smart Speaker L09G took the third and fourth spots, followed by Amazon's new Echo Dot with Clock product. The company didn't break down the unit sales numbers for each of these products, but said 40% of all smart speakers in India were sold in the fourth quarter of the 2020 calendar year.
According to Faisal Kawoosa, founder and chief analyst at techARC, the country will see "many more" companies foraying into the smart speakers space in the next two years. Kawoosa said this will lead to fragmentation and eventually consolidation. "For consumers, it is very important to make the right choice in the coming years, comparing 'chalk and cheese' and buying speakers which give them the experience along with the promise they are looking for," he added.
Further, techARC predicted that the smart speaker market will grow by 35% in the next two to three years in India, but most of the opportunity lies in the sub-Rs. 5000 category. Smart screens, which are a niche category at the moment, are also expected to see a jump in shipments, the firm said. Amazon's lead is not only thanks to a larger product portfolio, but also big investments in content for such speakers. The firm noted that Alexa in India has over 30,000 skills available already.