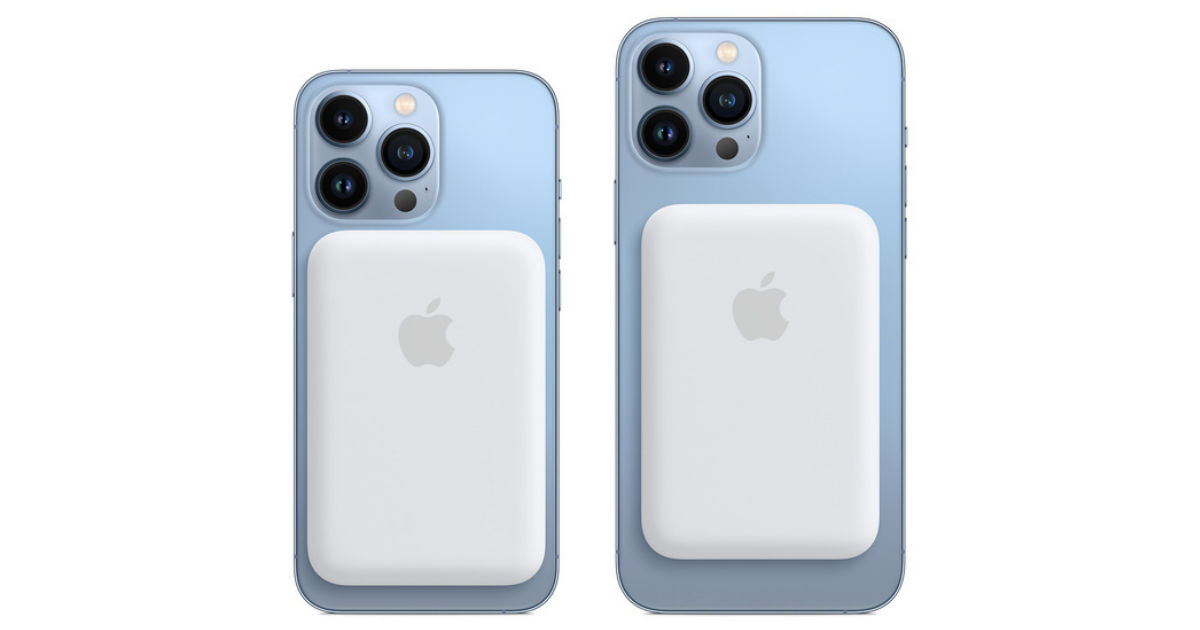 It's not that often when you see a tech company updating the charging speed of its power bank accessory with a mere firmware update. Usually, power banks coming from different companies charge smartphones and other devices at fixed speeds. However, Apple seems to be taking the unusual route here with its wireless power bank. The iPhone-maker has actually updated the charging speed of the MagSafe Battery Pack by a couple of Watts via a firmware update. This means, MagSafe Battery Pack owners, post update, will see faster charging speeds for compatible iPhones. This is something we haven't seen yet in power banks from any other rival tech firms like OnePlus, Samsung, Realme, Xiaomi, Ambrane and more.
Also read: iPhone 11 May Get Discontinued After iPhone 14 Launch in September
Wireless Charging Speed Reaches 7.5W
The increase in charging speed comes in the form of version 2.7 firmware update for the power bank by Apple. This update pushes the wireless charging speed of 5W, which has been the same ever since the launch of the accessory, to 7.5W. It has been mentioned that the update will begin automatically after users attach their battery pack to their iPhones. This means iPhone 12 and iPhone 13 models. However, this update will take a few days to reach everyone. As per Apple, it can take about one week. It is possible to check the current firmware version by navigating through iPhone Settings > General  > About > MagSafe Battery Pack.
Also read: Apple iPhone With All-Screen Display May Launch by 2024, Says Analyst
Apple launched its MagSafe Battery Pack back in July 2021. This was the company's second major accessory using the MagSafe tech after the MagSafe Wallet. Although the power bank was liked by many, some were disappointed to see it charging at mere 5W speed. The accessory was popular with iPhone 12 Mini users who often complained about low battery performance in the handset. In India, the device is priced at Rs 10,900.
Although Apple has increased the wireless charging speed of the MagSafe Battery Pack, it still lags behind in terms of capacity and speed as compared to those coming from Belkin, Anker, Otterbox and others.