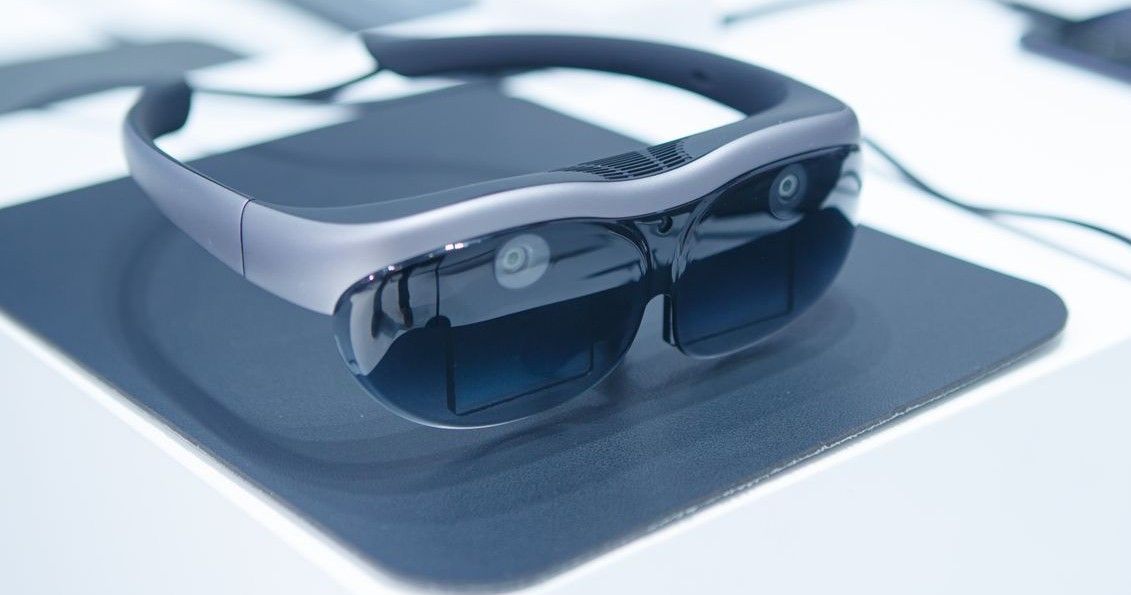 We have been hearing about Apple Glass for a few months now. Back in June, a report by Bloomberg revealed that the Apple Glass prototypes look like a smaller version of Oculus Quest, but the final product will be sleeker, and lightweight. Now, a new report by DigiTimes (via MacRumors) suggests that the Apple Glass has entered the second phase of development, and an announcement might happen in 2021. As reported by DigiTimes, the Cupertino tech giant, Apple had shared these details in an internal meeting.
Apple might finally release AR Glasses in 2022!
The company is planning a formal announcement this year, but the actual product release is expected to happen sometime next year, i.e. 2022. While the company expects Apple Glass to hit the market in 2023 only. Ming-Chi Kuo, a famous analyst, has already suggested that Apple might finally announce Apple Glass and AirTags sometime this year.
A previous report had suggested that Apple' AR Glass will feature the ability to overlay important information. This includes text messages, maps, and more. Reportedly, users will also be able to interact with Apple Glass with Apple's virtual assistant, Siri. Also, there are reports that claim that Apple is planning for a separate app store for augmented reality and virtual reality products.
There are rumors that Apple Glass could carry a price tag of around $499, but the price might fluctuate depending on product production complications. As of now, these are just speculations and users must take the information with a pinch of salt. Rest assured, whenever more details surrounding Apple Glass surfaces on the web, we will update our readers.
Apple is also reportedly working on a cheaper AirPods Max Sport Edition. The company might also launch a smaller AirPods Pro 2, and AirPods 3 this year. There are speculations that AirPods 3 might come with a different design compared to the predecessor.