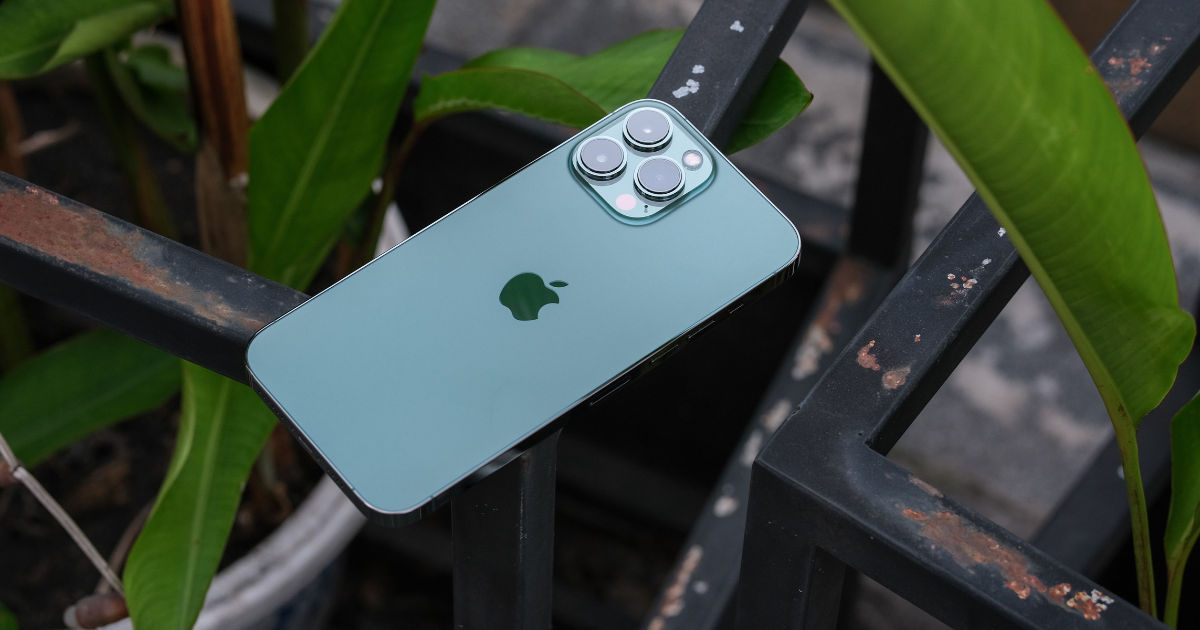 Apple is widely expected to launch four new iPhones under its iPhone 14 series this year. The lineup will be arriving later this year, possibly in September – the usual date for flagship iPhone launches. Although the firm will launch four iPhones, it is likely to swap the 'mini' version with the iPhone 14 Max. It will be a new variant and could also be one of the most demanded one upon launch.
While some rumours have already hit the web regarding the iPhone14 Max, a new leak from @Shadow_Leak on Twitter has given us an overall view of the specifications. The tipster talks about the display size, type, resolution, processor, RAM, storage models, rear cameras and the notch. However, if these specs are any indication, it might just be a number game for Apple, leaving nothing much to be excited about for customers.
Also read: iPhone 14 Pro Display Protector Pictured, Shows New Pill Shaped Notch
iPhone 14 Max: Expected Specifications
As per the tipster, the iPhone 14 Max is expected to feature a 6.68-inch screen using the Flexible OLED panel along with 2778×1284 pixels resolution. It is also expected to have a 90Hz refresh rate, something that Apple introduced in iPhone 13 Pro models last year. In addition, the 14 Max could be powered by the latest A15 Bionic chipset that is manufactured using the 5nm process by TSMC. The account goes on to tweet about the RAM, storage and camera specifications.
iPhone 14 Max Specifications
• 6.68″ Flexible OLED Screen
• (2778×1284) Resolution & 458 PPI
• 90Hz Refresh Rate
• A15 Bionic (5nm TSMC)
• 6GB LPDDR4X RAM
• 128GB/256GB Storage
• Dual Rear Camera (12MP+12MP)
• Face ID
• Notch

🫧 6GB+128GB: $899

— Sam (@Shadow_Leak) May 5, 2022
The iPhone 14 Max is expected to have 6GB LPDDR4X RAM along with 128GB and 256GB storage models. It is not certain if there will be a 64GB or a 512GB model for this one. In addition, you get dual rear cameras with two 12MP sensors. All these will come bundled with FaceID tech and the infamous notch, which has stayed on iPhones ever since the iPhone X.
Also read: iPhone 14 Pro, iPhone 14 Pro Max May Feature Lightning Port With USB 3.0 but Still No USB-C
iPhone 14 Max: The iPhone 13 Pro Max 'Lite'?
While all these specs sound decent and convincing as well for a non-Pro model, there is always a catch. When compared with last year's iPhone 13 models, these seem like a pure number game for Apple.
Sure, iPhone 14 Max is the newest in the lot, replacing the 'mini' model. However, one look at the numbers and the phone seems almost the same as the iPhone 13 Pro Max. In case you don't know, the iPhone 13 Pro Max has the same screen size, same OLED panel, same resolution, same ProMotion tech, same processor, same storage options and possibly the same RAM as it is not made official ever. The only change between the two comes in the form of 90Hz refresh rate in iPhone 14 Max instead of 120Hz and two 12MP sensors instead of three in 13 Pro Max. We are also expecting minor changes in the battery capacity as well.
Also read: iPhone 14 Series to Get Selfie Camera Upgrade: Here Are Details
However, if these speculations are right, the difference between the iPhone 14 Max and iPhone 13 Pro Max doesn't seem to be a lot. This also raises the question of how Apple will make the 14 Max a more lucrative option and how it will be priced in the series. It is also for the first time in years that Apple will be sticking with last year's processor in next-gen iPhone models – something that will make the pricing process more difficult.
It will also be interesting to see the pricing between the 14 Max and the iPhone 13 Pro – which has essentially the same specifications and features as the 13 Pro Max, except for more compact size and a smaller battery.