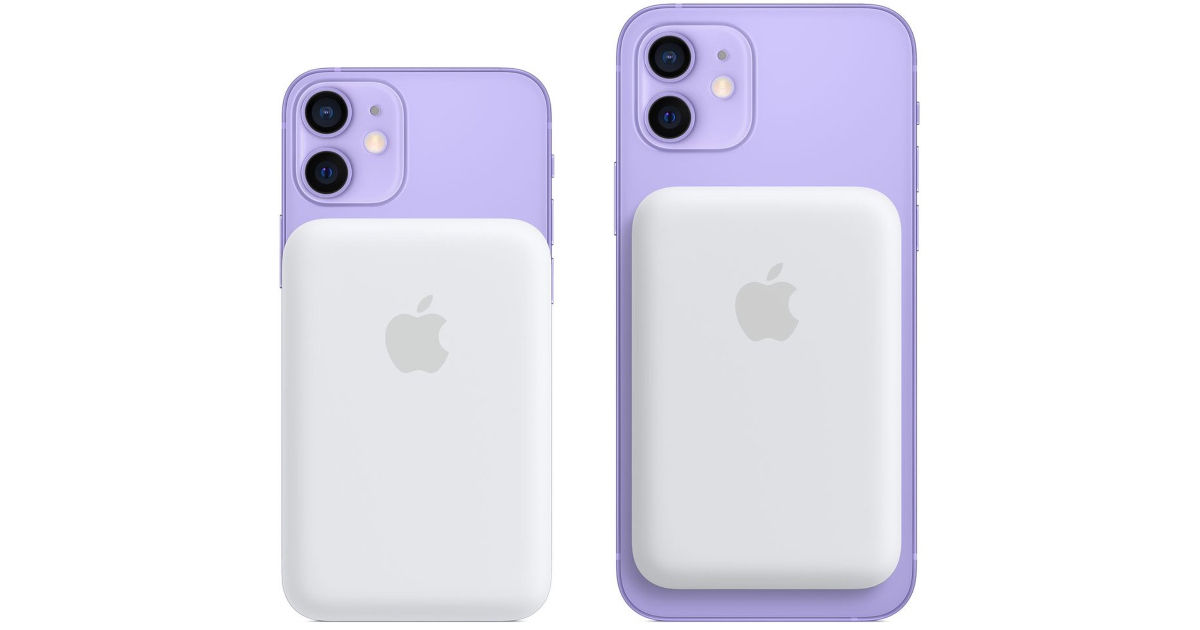 Apple has introduced a new charging accessory for the iPhone 12 series in India. The company has launched a new MagSafe battery pack that magnetically attaches to the back of the iPhone 12 series to refuel the battery. The 2020 iPhone models feature a series of magnets on the back, which can be used to attach accessories. Apple, at the time of the iPhone 12's launch, introduced a MagSafe charger and a few other accessories that can be used with the new iPhones. The company has announced the price of the MagSafe Battery Pack in India as well. In the US, the new iPhone 12 accessory starts at $99 (roughly Rs 7,380). Let's take a look at the iPhone 12 MagSafe Battery Pack price in India, availability details.
Apple iPhone 12 MagSafe Battery Pack Price in India
Apple has launched a new MagSafe Battery Pack for the iPhone 12 series. The new MagSafe accessory will go on sale soon in India. Apple has revealed the price of its new magnetically attaching battery pack. It starts at $99 in the US and will go on sale starting July 19. The accessory is listed on the Apple India Online Store for Rs 10,990. The official India availability is expected to be announced in the coming days.
The MagSafe Battery Pack magnetically attaches to the back of your iPhone 12 series to offer additional juice. The battery pack can be charged using the same Lightning cable that you get with your iPhone. It is also capable of passing the charge to the iPhone while it is getting charged. Users need to ensure that their iPhone has iOS 14.7 installed to support the new MagSafe accessory.
To refuel the battery pack, Apple recommends using a 27W or higher charger for faster charging. Users can also use a 20W charger that is recommended to be purchased with the new iPhones.
When the MagSafe battery pack is connected to an iPhone and plugged into a Lightning to USB-C cable which is connected to a 20W or higher charger, the ‌iPhone‌ is able to charge through the MagSafe Battery Pack at 15W. Otherwise, the standalone battery pack will charge the iPhone at 5W.
Apple has not provided any details about the additional battery life that an iPhone user can expect with the 1,460 mAh battery charging pack. What are your thoughts on the new iPhone accessory? Do let us know in the comments below.