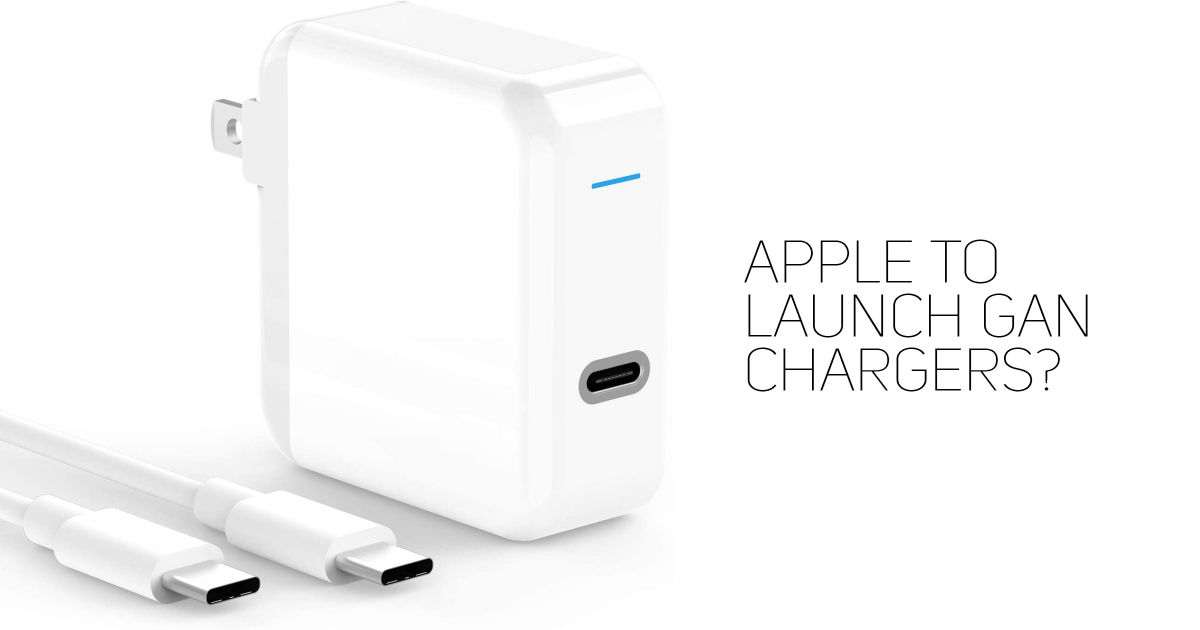 Apple is supposed to design more modest and lighter forms of its USB-C wall chargers. According to a report from Digitimes, the Navitas Semiconductor is tipped to receive more orders for gallium nitride, or GaN, chargers from Apple in 2021. It seems Apple is working on a new type of USB-C wall chargers. The report also claims that Apple supplier TSMC is going to process and supply the GaN chips to Navitas. Here's a closer look at what is GaN Technology and how it improves charging.
It seems that Apple is making its efforts to adapt the GaN technology in its chargers. There are already many third-party accessory makers in the market which use the same technology for smaller and faster chargers. Apple has also included this charger in its MackBook lineup and sells it separately for the iPhones.
What is GaN technology and how does it improve charging?
Just in case you don't know GaN chargers are usually smaller than the traditional chargers because gallium nitride chargers don't use too many components, unlike the silicon chargers. The material is capable enough of conducting higher voltages over time than the silicon charger. These chargers are efficient enough of transferring current which also means less energy is lost to heat.
The utilization of fewer components makes the GaN chargers smaller than the silicon chargers. The gallium nitride chargers come with benefits like higher switching frequency that allows faster wireless power transfer and bigger air gaps between the charger and the device.
According to the report, Navitas is the company behind creating the GaNFast solution, which uses the gallium nitride technology used by other brands like Aukey and Xiaomi. "Apple can use the Navitas technology to help make its first-party chargers similar in size and power to what we're seeing from other companies, ranging up to 300W," reads the 9to5Mac report.
This is not the first time Apple is reported for releasing new chargers in 2021. Earlier Apple analyst Ming-Chi Kuo claimed that the Cupertino based tech giant is planning to launch two or three new chargers in 2021. Currently, the company is yet to reveal anything about the upcoming chargers and this information is purely based on speculations. We recommend you to take this with a grain of salt and wait for the official announcement.