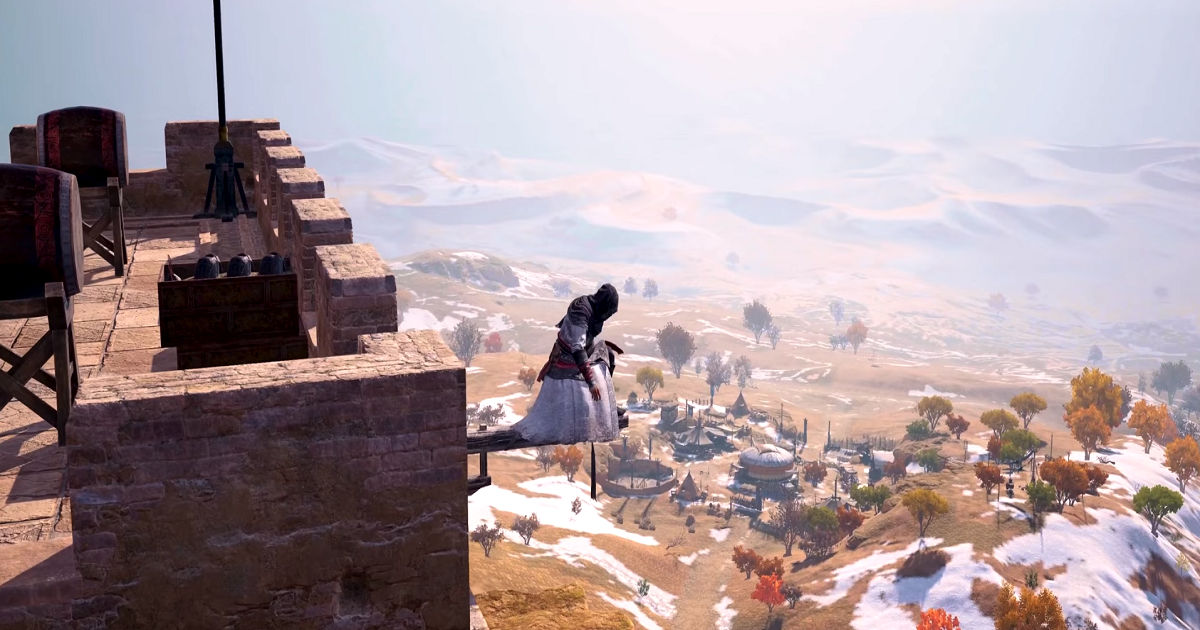 Ubisoft's upcoming mobile action-adventure/RPG title, Assassin's Creed Codename Jade's gameplay, might have leaked. The game is far from the franchise's first foray into mobile, but judging from the gameplay leaked, this is far more ambitious than any other Assassin's Creed game on mobile.
The game seems to feature AAA-level visual fidelity and environments and a pretty extensive set of touch controls. The gameplay snippet appears to be from a tutorial section of the game as it walks the player through the basic controls such as parkour and combat. The gameplay looks very much in line with the new RPG direction of the franchise with the combat resembling AC Origins and Odyssey.
Ubisoft looks like they mean business when it comes to delivering a solid RPG experience with Codename Jade. The game is set in Ancient China and will allow players to create and customize their very own Assassin.
Also Read: Assassin's Creed Upcoming Titles And Everything We Know About Them
Assassin's Creed Codneame Jade Takes After AC Origins, Odyssey, and Valhalla
The Assassin's Creed franchise has been iterated upon more than a dozen times now and the current state of the franchise looks a look different than it did back in 2008. The games have pivoted away from their traditional action-adventure roots and are now firmly an action-RPG franchise. The shift in direction met with mixed reactions at first, but the sales numbers seem to reflect that fans have taken quite fondly to the new RPG phase of the series.
Ubisoft has grand plans in place on mobile, including a collaboration with Netflix for an Assassin's Creed game. Codename Jade is set to release sometime in 2023 and it will probably have a closed beta period prior to launch. The game is one of the most highly-anticipated releases on mobile and it will be interesting to see how the publisher decides to price the game.
Typically, a large portion of the most popular games on mobile has been free-to-play. Yet, given the scale and scope of Assassin's Creed Codename Jade, it stands to reason that Ubisoft will try and figure out a suitable price point for their game. While the USD $60 mark has yet to be reached on mobile, Ubisoft will likely try and price this somewhere in the $20-$30 range.
The game will likely receive plenty of post-launch support such as DLCs, expansions, and other forms of content. However, in order to really bring players in, Ubisoft will have to figure out some way to monetize the game without having a barrier to entry such as a high price point. Assassin's Creed Codename is perhaps one of the most important titles in Ubisoft's calender in 2023 and will likely determine the publisher's level of effort on mobile for the next few years.