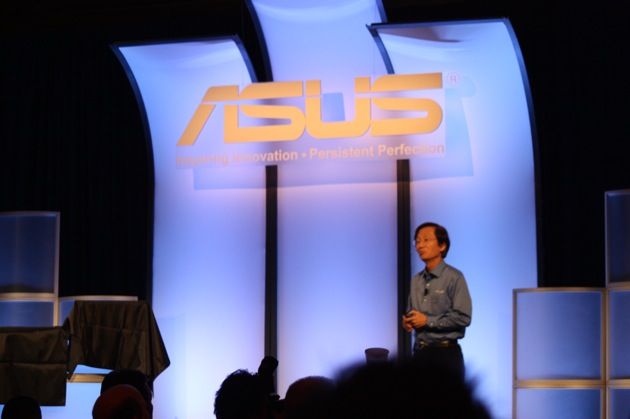 Asus became popular in the smartphone market with its ZenFone series. The ZenFone series has now become iconic and one cannot imagine an Asus lineup of smartphones without it. Courtesy of a leak, which just gone viral on the internet, we are aware that the company will launch event very soon. However, what remains a mystery is what all products will be launched. The invite has made the rounds online and is actually pretty baffling. The invitation states that the company would be launching a smartphone which is part of the ZenFone series. This will probably lead many to speculate which device it could probably be.
Asus To Launch A ZenFone Series Smartphone on October 17th
The invite sent out by Asus is quite revealing. It furnishes details like the time and venue and even hints at the launch of a new ZenFone smartphone. The event will be held on the 17th of October and will take place in New Delhi. The launch event is scheduled to commence at 12:30 pm IST. To ensure that fans don't miss out on this launch event, the entire event will be live streamed. This allows users all over the world to tune in and watch how things unfold. However, we're still left in the dark when it comes to the model number of the smartphone and the price bracket it's likely to fall in.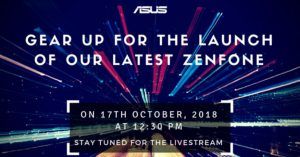 As of now, the launch invitation looks like its just for a single product. It seems like this upcoming smartphone is a pretty big deal as the company is taking the trouble of having a launch event just for the sake of it. Taking this into consideration, it could possibly be a smartphone in the upper price segment.
Which Smartphone Asus Could Possibly Be Launching On Oct 17?
At the moment, without much information, all one can do is speculate which smartphone the company is going to launch. The Asus ROG Phone is to arrive in India shortly but it doesn't fall into the ZenFone Series of devices. So, that's out of the question. In the past few weeks, there has been two Asus smartphones which cropped up in leaks. These include the Asus ZenFone Max Pro 2 and the Asus ZenFone Max M2. While it seems like there's a chance that either or both of these smartphones may be launched on October 17, there's an even greater chance that the devices aren't going to be.
However, it seems a little too early for the company to launch them considering they are the successors to the ZenFone Max Pro M1 and ZenFone Max M1. The ZenFone Max Pro M1 and ZenFone Max M1 were launched less than a year back and still pack quite a punch. It seems like the only real way to know what the company could be launching is to tune in to its live event on the 17th of October!