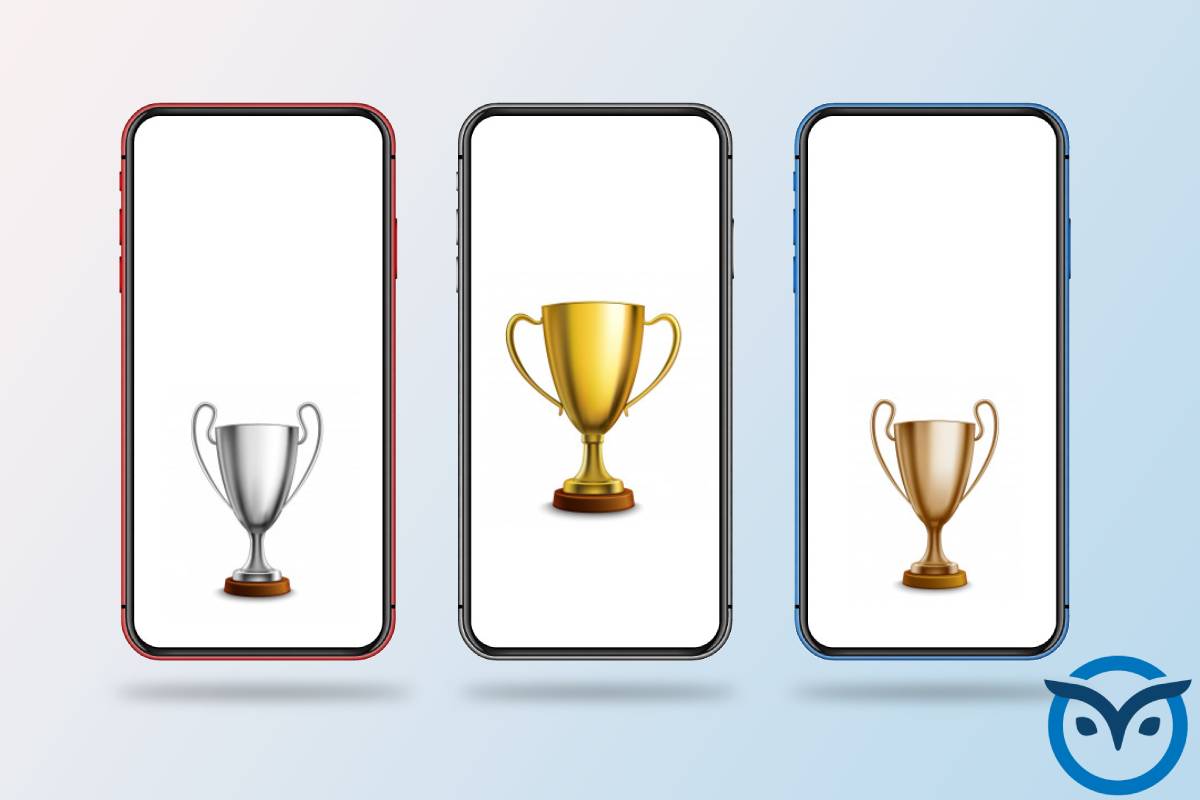 It's now time for us to announce the best premium smartphones (priced above Rs 35,000) of 2019. We have already announced the best smartphones in entry-level (priced under Rs 10,000), mid-range (priced under Rs 20,000), and value flagship (priced under Rs 35,000) segments. We have also announced the best gaming smartphones that were released in 2019.
In India, only a few brands launched smartphones that are priced above the Rs 35,000 mark. Apple launched the iPhone 11 series and ASUS launched the ROG Phone II. OnePlus spread its legs into the premium segment, pricing its 7 Pro and 7T Pro smartphones above the Rs 45,000 mark. Samsung launched as many as six high-end smartphones in the country. LG was pretty late to the party, launching the G8s ThinQ towards the end of the year.
Google, Huawei, OPPO, Vivo, and Xiaomi didn't launch any of their premium high-end smartphones in the country. While Google had problems getting the Pixel 4 series of phones certified by India's authorities due to the Motion Sense feature, Huawei was facing issues on the software side (getting access to Google Mobile Services) due to the China-US trade war.
OPPO and Vivo did not launch the Reno Ace and NEX 3 for reasons unknown. Xiaomi's high-end phones never did well in the Indian market, so it was understandable to see the company not launching the Mi 9 or Mi MIX series of phones.
Now, lets have a look at the trends and improvements that we saw in smartphones this year and how brands tried attracting customers to spend their hard-earned money on premium mobile phones at times when there are enough alternatives in the market that offer most of the performance of premium phones at half the price.
Trends In The Premium Smartphone Market In 2019
Better OLED Screens With More Accurate Colors, Higher Sustained Brightness, HDR Content Playback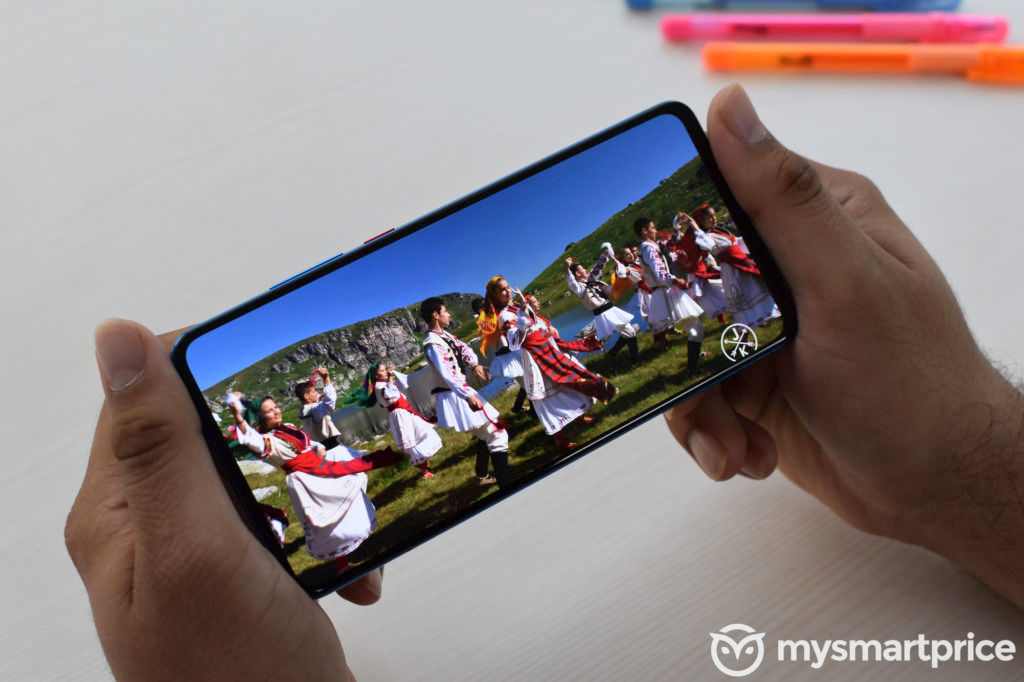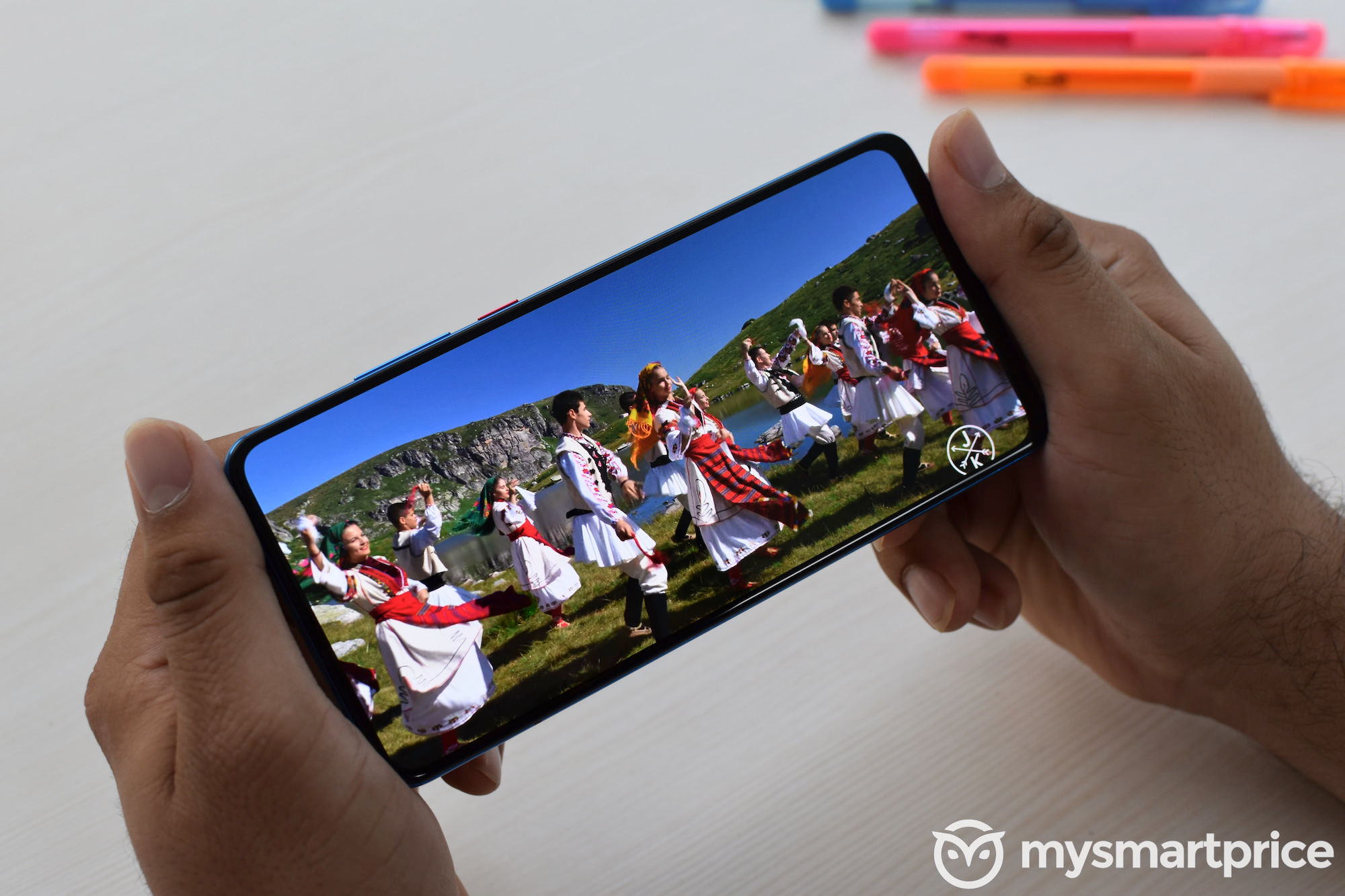 While most users seemed satisfied with screen quality on premium smartphones released in 2018, brands continued to improve screen quality on their phones this year. Most premium phones released this year used OLED screens with higher peak and sustained brightness, along with HDR10 (or HDR10+ or Dolby Vision) video playback. However, the biggest improvement came with more accurate colour reproduction. This year's high-end phones also featured thinner bezels and smaller camera cutouts or notches. All of this lead to more immersive content consumption experience.
Stereo Speakers But No Headphone Jack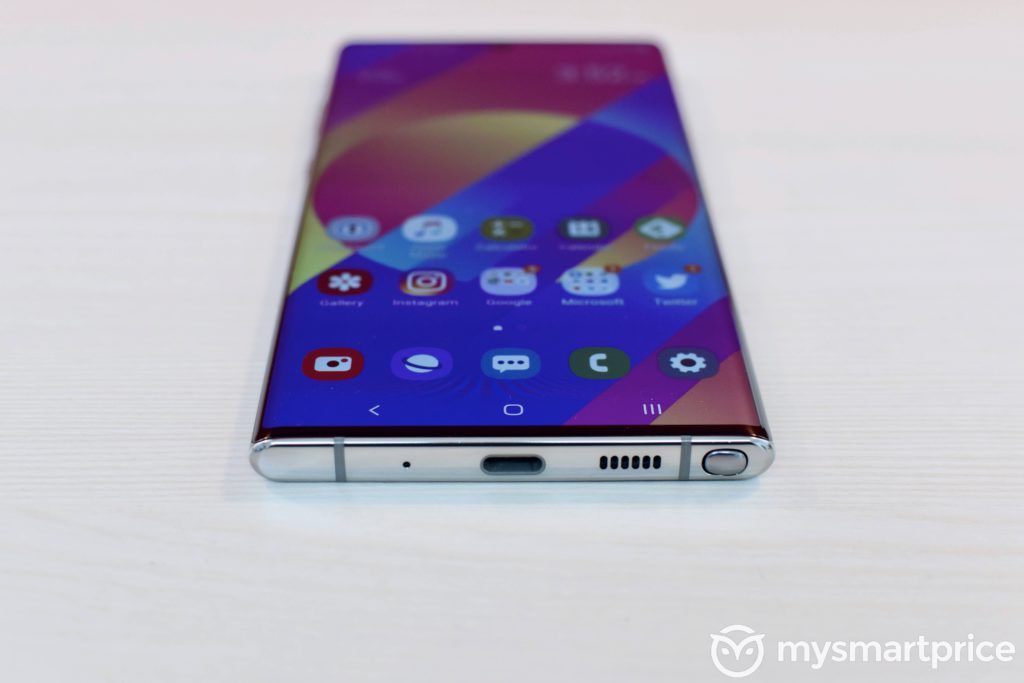 Very few phones in the premium segment retained the 3.5mm headphone jack. However, most of them offer stereo speakers. Some phones, including the ROG Phone II and the Galaxy S10 series offer both stereo speakers and headphone jack. Only the ROG Phone II has front-facing stereo loudspeakers, though.
Some Form Of IP Certification For Dust & Water Resistance
Saving your precious phone from dust and water is really important, and most brands are designing their phones with some form of IP rating. All the iPhones since the iPhone 7 have been dust and water-resistant. All the Galaxy S and Note series phones since the Galaxy S7 have been dust and water-resistant as well. All LG high-end phones since the LG G6 have been resistant to dust and water. ASUS and OnePlus have still not used IP-grade designs for their phones yet.
More Cameras Mean More Flexibility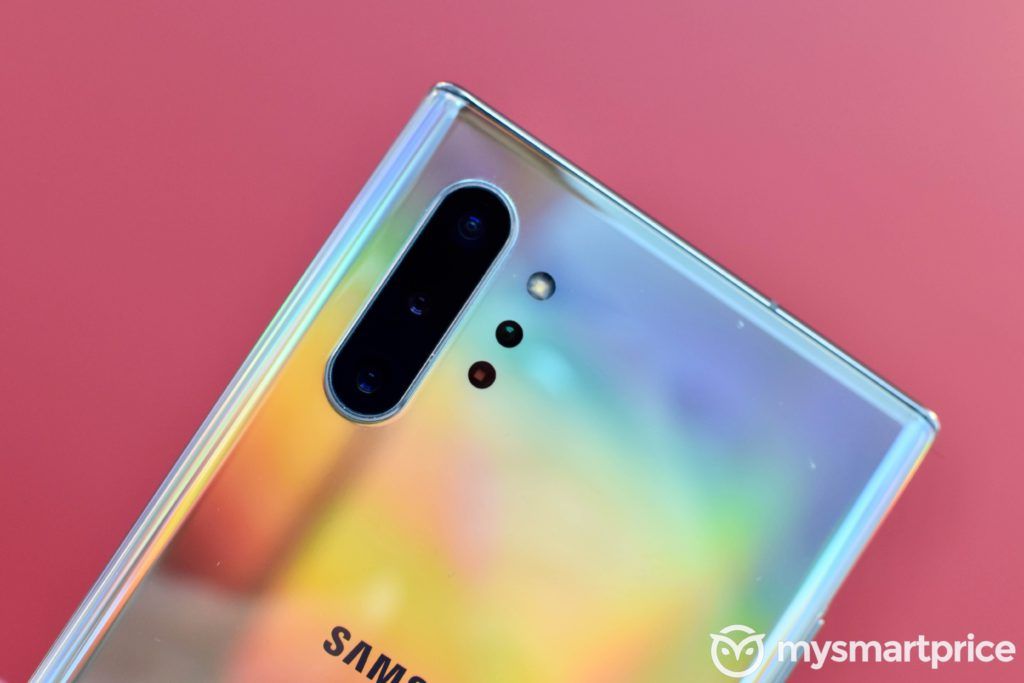 Most premium phones released this year have triple cameras on the rear. The iPhone 11 and the ROG Phone II have only two rear-facing cameras. Most phones have one primary camera with a wide-angle lens, a camera with a telephoto lens, and a camera with an ultra-wide-angle lens. Some phones are using 48MP or 64MP resolution primary cameras that have an added benefit of higher resolution and larger sensor size.
Moreover, modern phones are also using multi-frame noise reduction and pseudo-long-exposure techniques to offer images with lower noise, higher brightness, and wider dynamic range in low-light conditions.
Faster Performance, Sustained Performance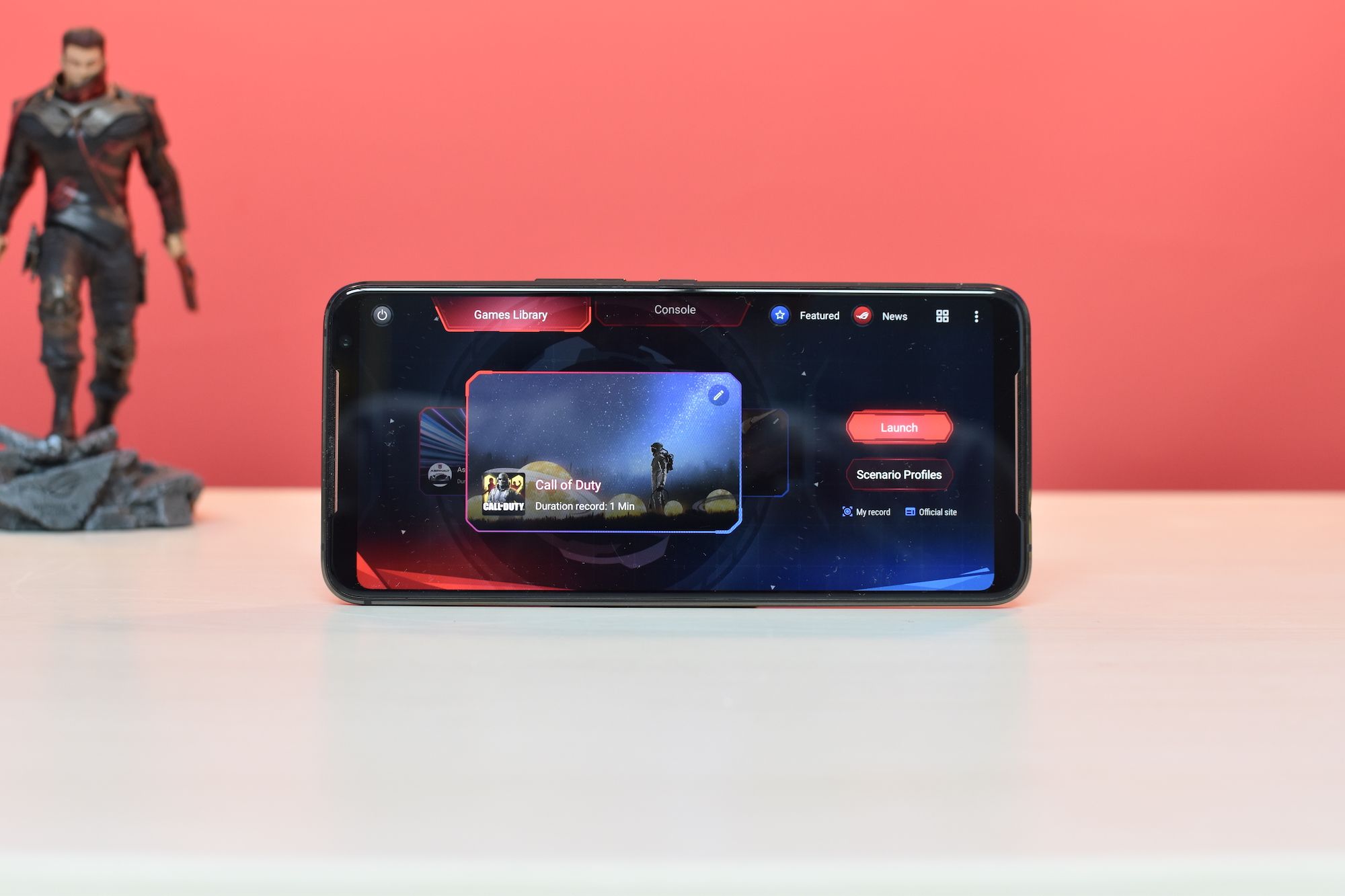 While last year's premium phones weren't any slouches in terms of performance, this year's high-end phones offer even better performance. More importantly, this year's phones offer better-sustained performance. Phones like the ROG Phone II and the OnePlus 7T Pro showcase very little performance throttling over a long period of usage, be it gaming or using apps.
Longer Battery Life, Faster Charging
Almost every phone released this year in the high-end segment uses a 4000mAh or higher capacity battery, leading to longer battery life and peace of mind. The iPhone 11 Pro doesn't use a 4000mAh battery, but still delivers really good battery life, thanks to iOS' optimisation and a power-efficient chipset.
All the phones support some form of fast battery charging tech. The new iPhones support 18W USB PD fast charging, while Samsung's high-end phones support 25W or 45W USB PD fast charging. The ROG Phone II can intake as high as 30W charging via a compatible Quick Charge 4.0 charger. LG phones support 18W fast charging, too, including Quick Charge 3.0 and USB PD. OnePlus phones come bundled with 30W Warp Chargers. The OPPO Reno is the fastest charging phone, thanks to its dual-battery charging mechanism and a 65W SuperVOOC 2.0 charger.
Contenders For The Best High-End Smartphones Of 2019 Awards
1. Apple iPhone 11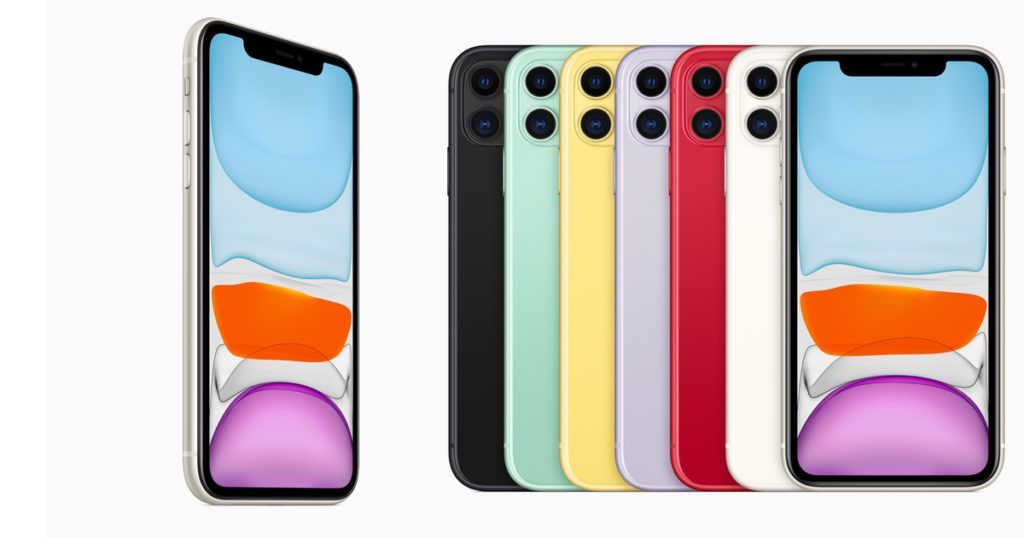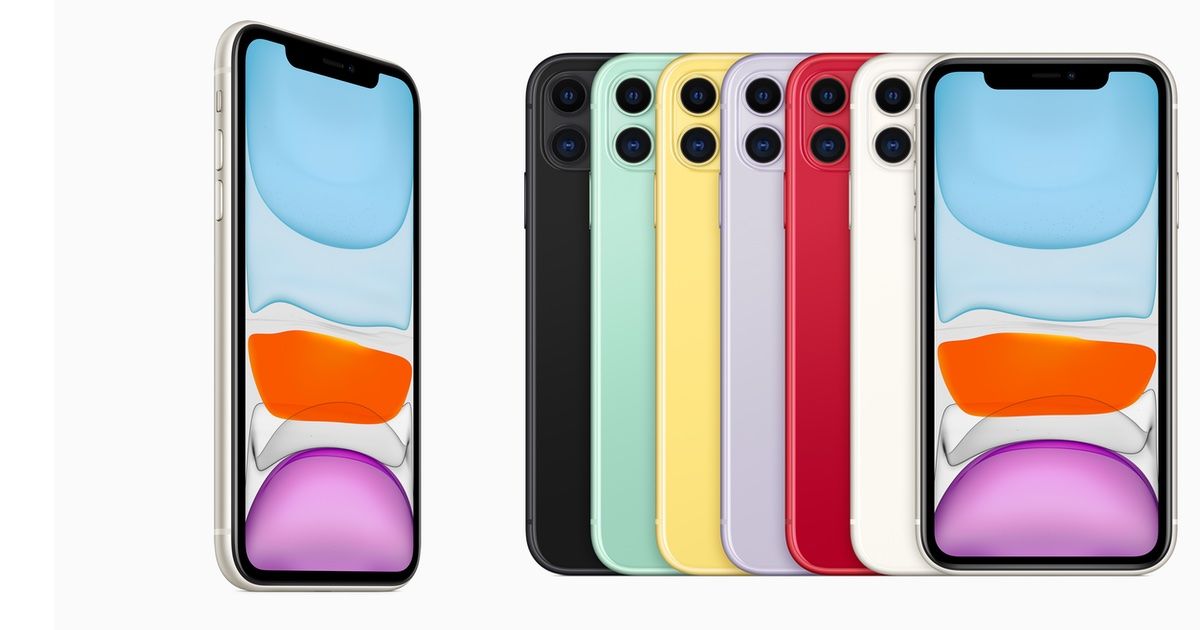 It is the most value-for-money iPhone in ages. Priced at just Rs 64,999, the iPhone 11 offers most of the goodness of the iPhone 11 Pro Max at a much lower price tag. Yes, the screen is not OLED, but the chipset, the build quality, the stereo speakers, the performance, and battery life all remain the same. There's one camera missing compared to the iPhone 11 Pro and the iPhone 11 Pro Max, but we think that it's the right sacrifice for most people and that the ultra-wide camera is more important than a telephoto camera.
2. Apple iPhone 11 Pro & iPhone 11 Pro Max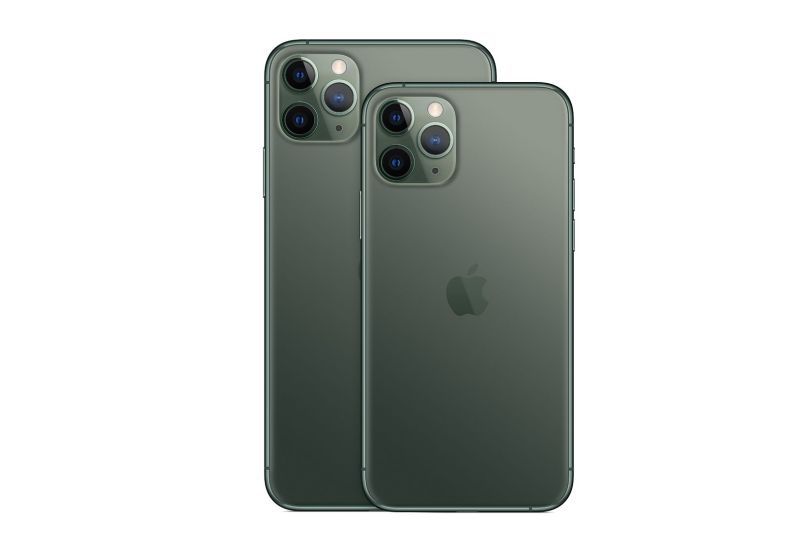 The iPhone 11 Pro and the iPhone 11 Pro Max are really good, but they are priced quite steeply. They have the best build quality, cameras, and performance in the business. They also offer up to five years of software support and Apple's ecosystem. Battery life on these phones is really good, too. The only thing not to like about them is the notch on the screen and the lack of headphone jack.
3. ASUS ROG Phone II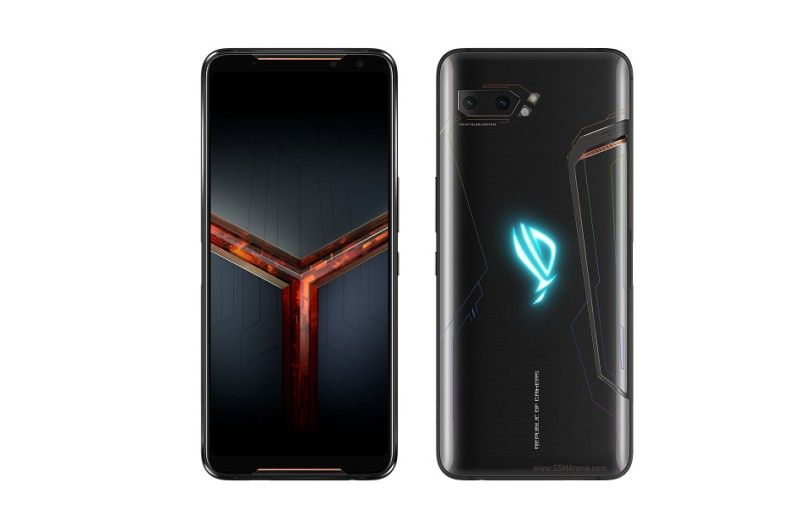 The ROG Phone II is such a huge improvement over its predecessor. It has a 120Hz OLED screen with no notch. There are front-facing stereo speakers, too. It feels really fast and smooth, thanks to the combination of 120Hz display and Snapdragon 855+ processor. There's close to no performance throttling. There are not one, but two USB Type-C ports for charging and there's a dedicated headphone jack. And there's a massive, 6000mAh battery that can easily last a day and a half. If only its 48MP+13MP dual-camera was slightly better, it would've been a straight-up recommendation for most people.
4. LG G8s ThinQ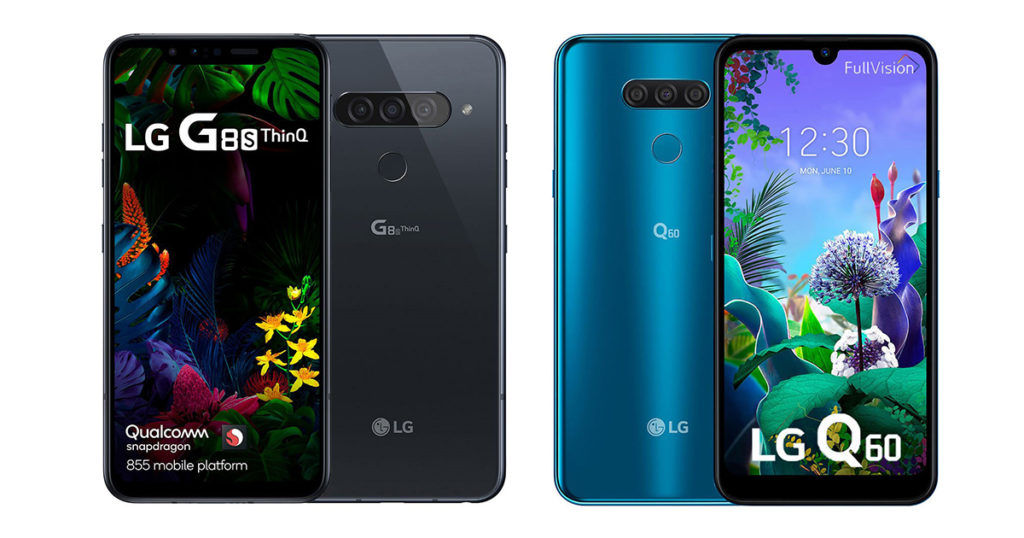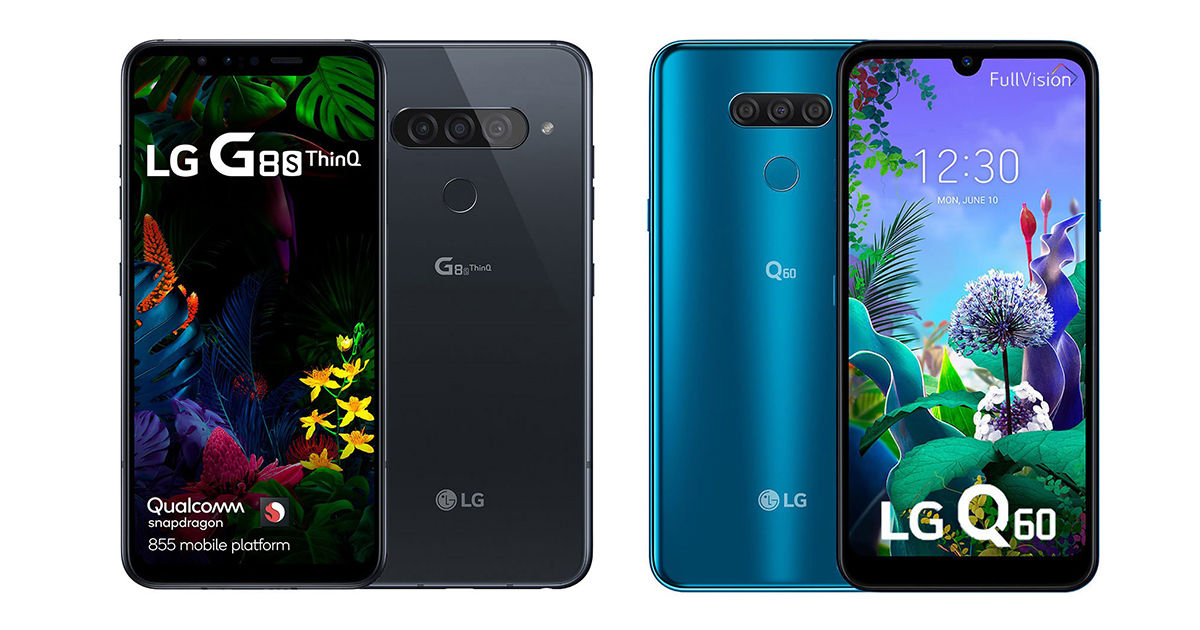 The G8s ThinQ is the most underrated phone of the year. Although it has a good OLED screen, a good set of cameras, fast performance, good battery life, and fast charging, it hasn't received its fair share of praise. LG is to partly blame for the botched up launch as the phone was introduced much later than the competition.
5. OnePlus 7 Pro/OnePlus 7T Pro
The OnePlus 7 Pro was one of the best all-rounder smartphones released this year. A few months ago, the phone was succeeded by the OnePlus 7T Pro. It has a premium yet understated design, a 90Hz notch-less AMOLED screen, a good triple-camera setup, smooth as butter software, fast performance, one-day battery life, and fast charging. It lacks any form of IP rating, although the company mentions that the phone could withstand splashes of water. And there's no headphone jack or wireless charging either.
6. Samsung Galaxy Fold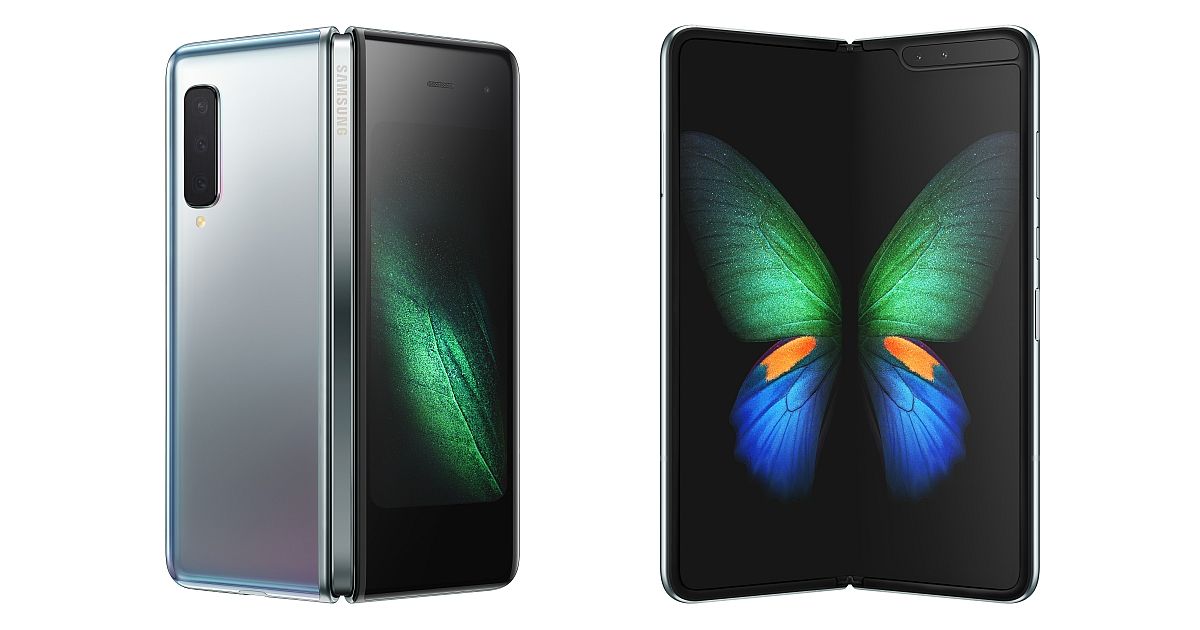 The most innovative phone of the year, the Galaxy Fold, was launched only to be delayed multiple times. Yet, it was the only phone a normal consumer could buy. It has a small screen on the front, but it can fold out to reveal a huge 7.3-inch internal screen. So you can convert your phone into a tablet at your will and consume videos or browse the web on a bigger screen for a more immersive experience.
Rest of the phone's features remain similar to that of the Galaxy S10+. There is a triple-camera on the rear, a dual camera on the inside, and a camera on the outside (above the cover display). Equipped with the Snapdragon 855 processor, 12GB RAM, and 512GB storage, the phone feels snappy and up to the task. Its battery life is pretty good, too.
Two things why we don't recommend buying the foldable-screen phone yet are its pricing and longevity. It costs a whopping Rs 1,65,000 but its screen is not as tough as we would like it to be.
7. Samsung Galaxy Note 10 & Galaxy Note 10+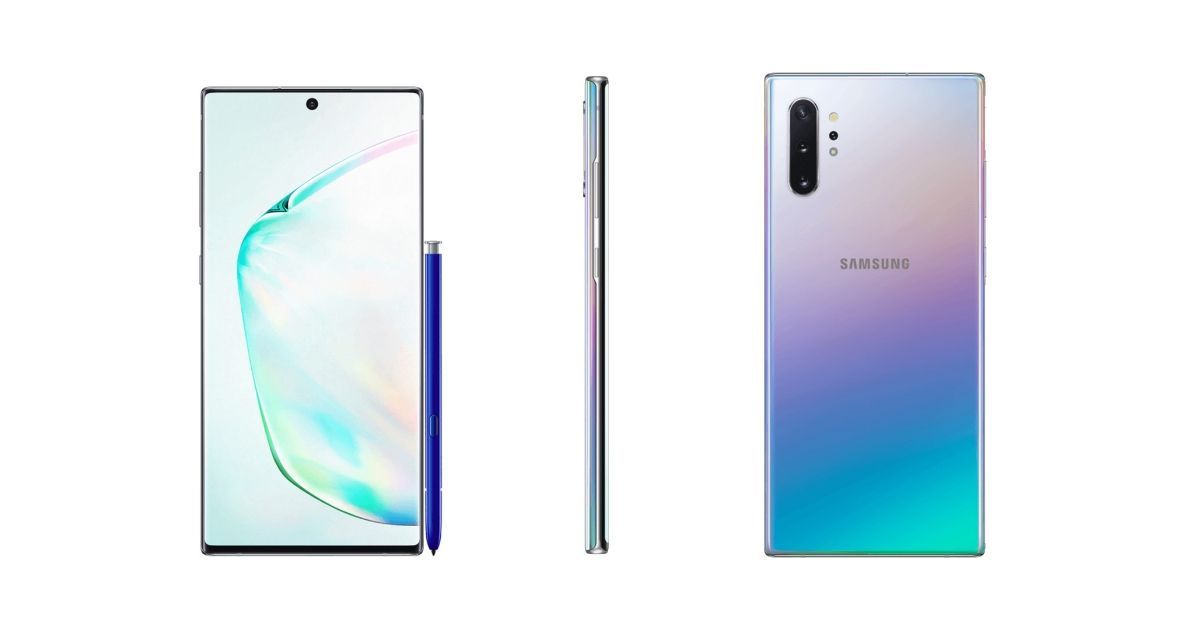 The Galaxy Note 10 and the Galaxy Note 10+ have almost everything a smartphone buyer needs. Both phones have huge, industry-leading screens, one of the best triple-camera setups in the market, excellent performance, feature-rich software, and long battery life. For the first time, Samsung is offering really fast charging in its phones. Both phones can be fully charged in around an hour, and also support wireless as well as reverse wireless charging. The phones are dust and water-resistant, feature Samsung Pay, have stereo speakers, and come with an S Pen. They only miss two features, a high refresh rate screen and a headphone jack.
8. Samsung Galaxy S10e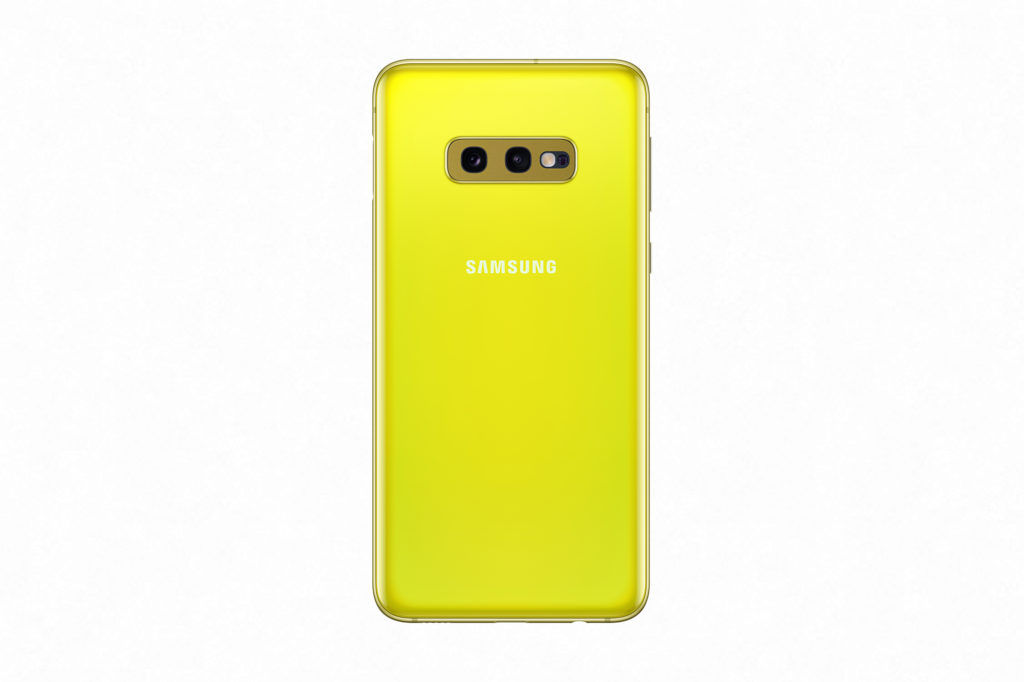 One of the best compact smartphones to be released this year, the Galaxy S10e, makes all the right compromises. There's no telephoto camera and the screen is smaller. The phone's screen is one of the best and so are its remaining cameras. The Galaxy S10e's performance is good and the battery lasts one day on a single charge. And there's a headphone jack as well as stereo speakers and wireless charging.
9. Samsung Galaxy S10 Plus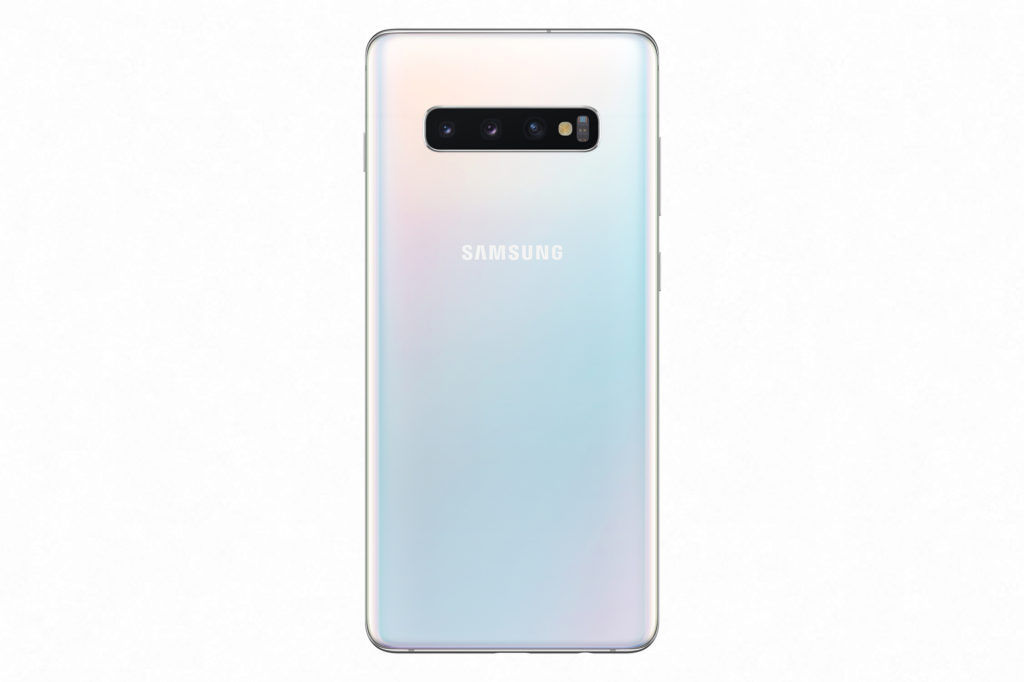 How do you improve upon the Galaxy S10e? Well, you increase the screen size and use a higher capacity battery. You also add one more camera on the rear and on the front. Tada! You now get the Galaxy S10 Plus.
It has a 6.4-inch screen with HDR10+, stereo speakers, a fast processor, a feature-rich and aesthetically pleasing One UI software, IP67 certification for dust and water resistance, a microSD card slot, and a 4100mAh battery. Additional features include Samsung Pay, AKG tuned in-ear earphones in the box, wireless charging, reverse wireless charging, DeX, and HDR10+ video recording. The only thing that could've been better in the phone is battery life.
Now, it's time to announce the winners!
Best High-End Smartphones (Priced Above Rs 35,000): The Winners
1. Gold Award Winner: Samsung Galaxy Note 10+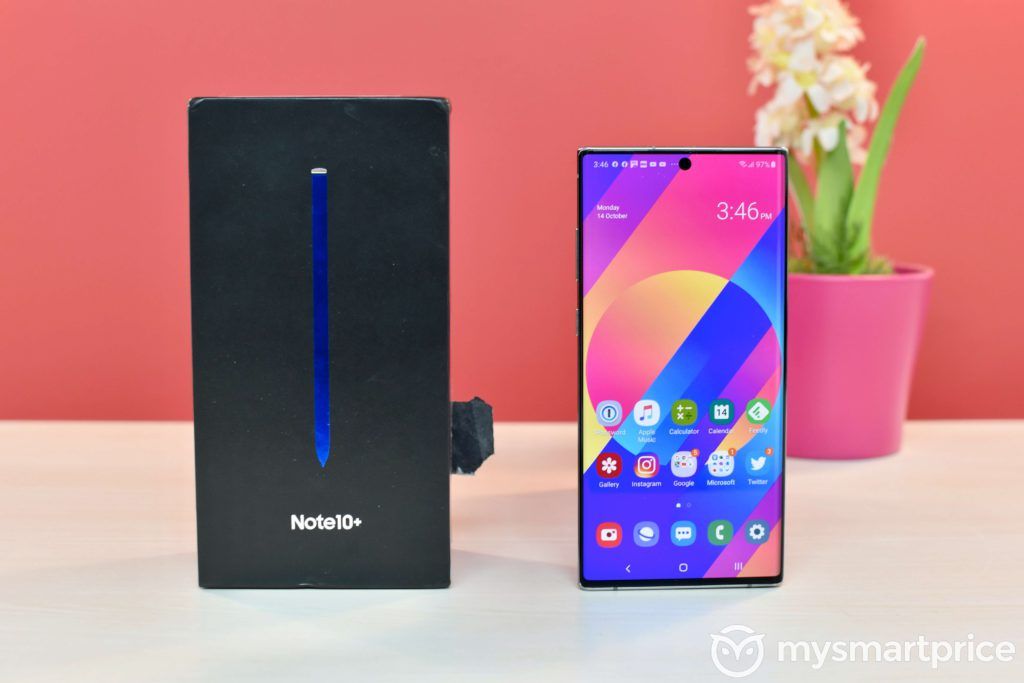 We think that the Galaxy Note 10+ is the best high-end smartphone that was released this year. It has the best combination of features, practicality, and price among all the premium phones (priced above Rs 35,000) available in India. It looks great without sacrificing ergonomics or water resistance. Its cameras are among the best in the industry and excel in any lighting situation or occasion. And we already know how good Samsung's OLED panels are, no wonder, it aced all display tests worldwide.
The phone feels fast, unlike some old high-end Samsung phones which stuttered a bit in spite of using powerful chipsets. The already tasteful One UI software, with its latest Android 10 update, is better than ever. The Galaxy Note 10+ lasts one whole day even with heavy usage, and the 25W charger tops up the battery in an hour, which is among the best in the industry. It comes with a lot of additional features such as stereo speakers, HDR10 playback, DeX, Samsung Pay, Wi-Fi 6, fast wireless charging, and even reverse wireless charging. Yes, it lacks a headphone jack, but that's about it in terms of compromises.
We think it can be a great smartphone for just about anyone who's in the market for a premium, high-end smartphone. Hence, it deserves to receive the MySmartPrice Gold Award in the Rs 35,000 and above price segment.
Read More: Samsung Galaxy Note 10+ Review
2. Silver Award Winner: Apple iPhone 11 Pro Max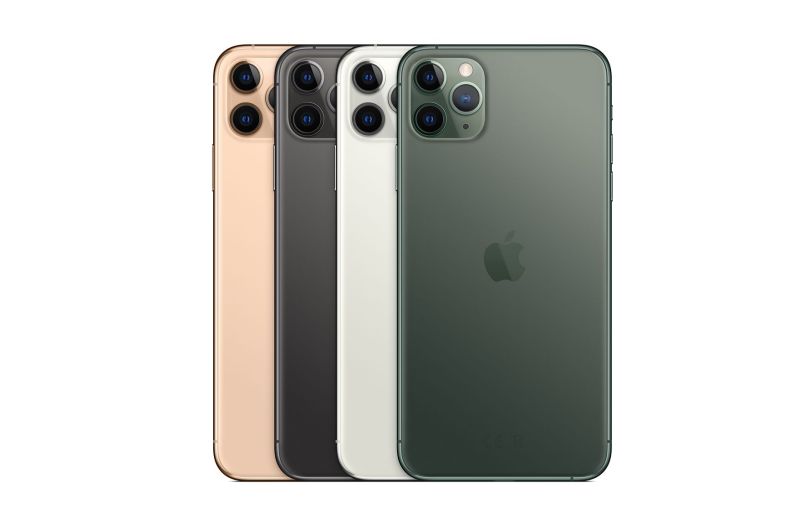 The iPhone 11 Pro Max has showcased a lot of improvement over the iPhone XS in terms of camera quality and battery life. There are now three cameras on the rear, and the inclusion of an ultrawide-angle camera is a welcome change. Previous iPhones have been lagging in low-light performance, but the Night Mode works wonders in improving upon that. And, Apple has made sure that colours, exposure, and dynamic range are consistent among all three rear cameras. Even the front-facing camera can shoot 4K videos.
Except for the notch in the screen and the missing headphone jack, the iPhone 11 Pro Max has everything one can expect from a 2019 high-end phone. It has an excellent screen, blazing-fast performance, great loudspeakers, dust and water-resistant build, a great ecosystem of apps and services, long battery life with 18W fast charging as well as wireless charging. It's the best phone a user can buy if they're invested in Apple's ecosystem of products and services. Except for the price and the notch, the iPhone 11 Pro Max has everything going for it. No wonder, it received the MySmartPrice Silver Award in the premium segment.
3. Bronze Award Winner: OnePlus 7T Pro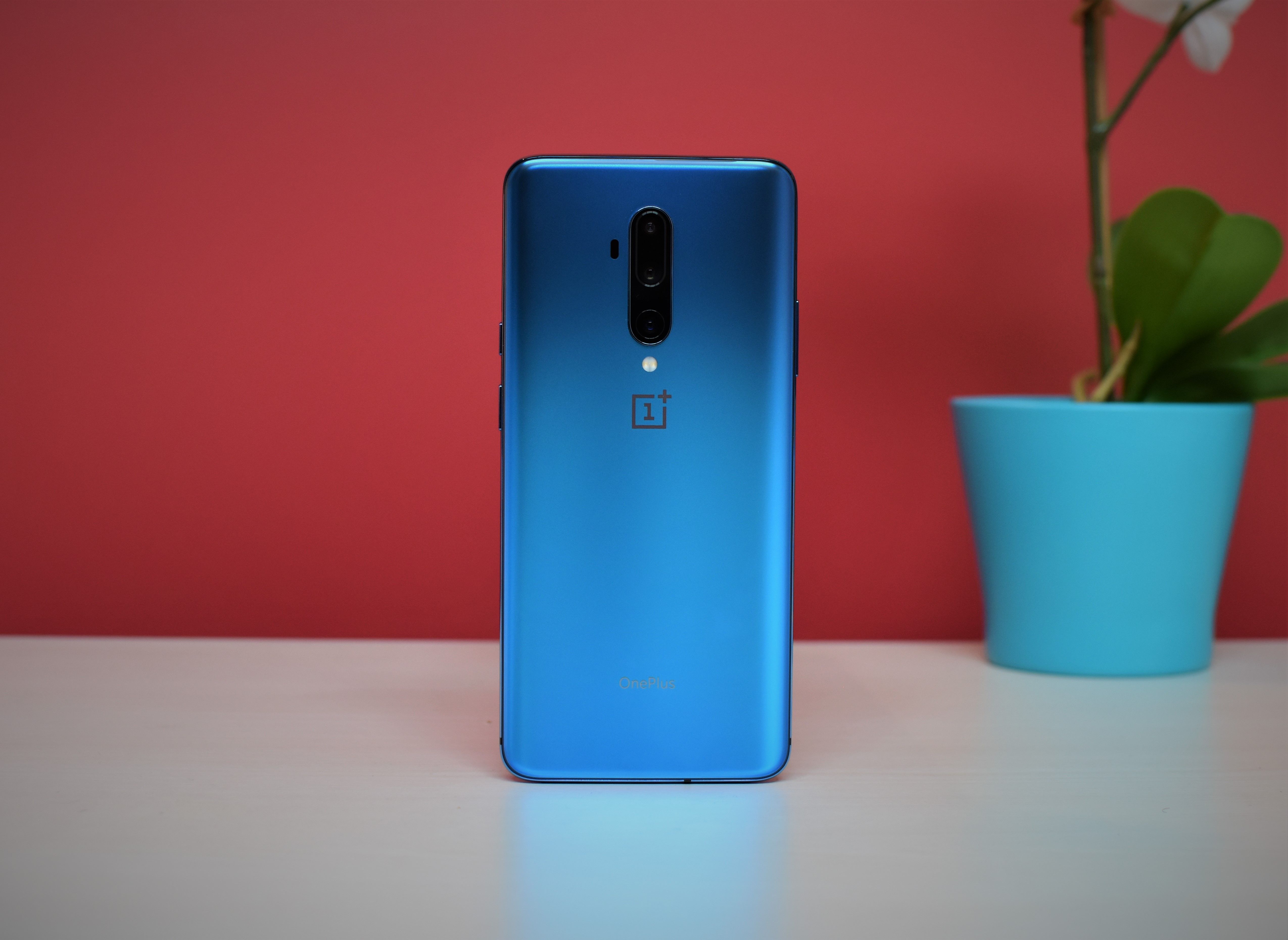 The OnePlus 7T Pro is for those who like everything speedy and snappy. The combination of a 90Hz notch-less AMOLED panel, Snapdragon 855+, and carefully optimised OxygenOS results in a phone that could be hailed as the fastest and smoothest performing phone of the year. The phone also features one of the fastest fingerprint readers we've used this year.
It has a screen that's as good as screens used in Apple's and Samsung's flagship phones. Its cameras are exactly the best in the business, but they are pretty good. The OnePlus 7T hits it out of the park in the performance section, and the new haptic feedback system is like a cherry on top of the cake.
The battery life is average, but 30W fast charging makes the equation much better. Just like our top two picks, the 7T Pro has stereo speakers but lacks a headphone jack. It also lacks an IP certification and wireless charging. It has a few compromises, but the relatively lower price (compared to the Galaxy Note 10+ and the iPhone 11 Pro Max) and a lovely software experience makes it win our MySmartPrice Bronze Award.
Read More: OnePlus 7T Pro Review
4. Special Mention: ASUS ROG Phone II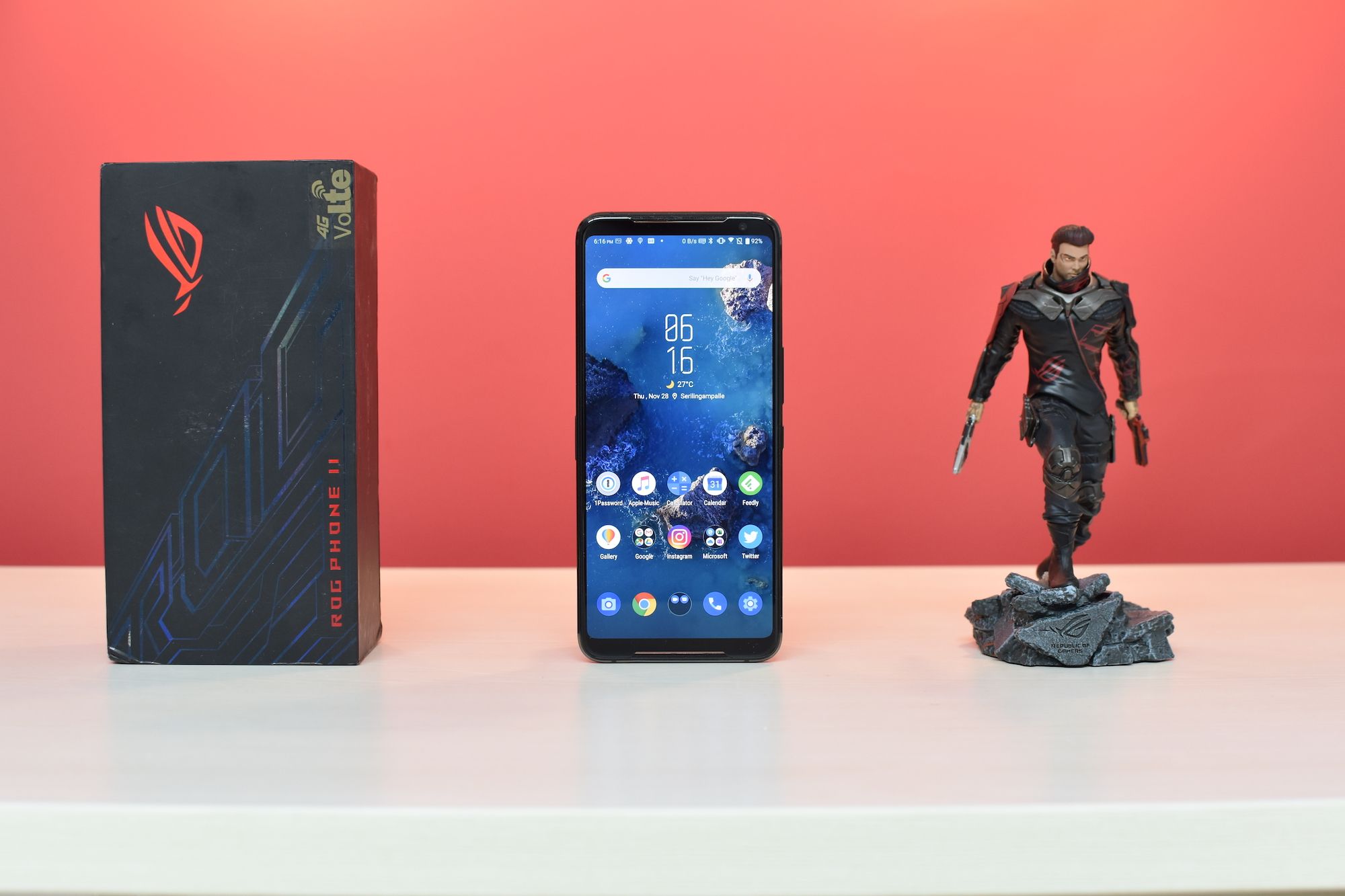 The ROG Phone II is so good for such a little money that we had to give it a special shoutout. For just Rs 37,999, the second phone in the ROG series has everything going for it except the camera. That's not to say that its camera is not good, but it could've been better. All our award winners have better cameras than the ROG Phone II. If it had a slightly better camera, it would've replaced the OnePlus 7T Pro as the Bronze Award winner.
Other things, the ROG Phone can match, be it speed, performance, display quality, haptics, and audio quality from the loudspeakers. Moreover, it has two USB C ports and retains the headphone jack. It lacks wireless charging, but more than makes up for it with a 6000mAh battery that lasts up to two days on a single charge (with 60Hz refresh rate). If you're a mobile gamer, the ROG Phone II is the phone to buy.
Read More: ASUS ROG Phone II Review