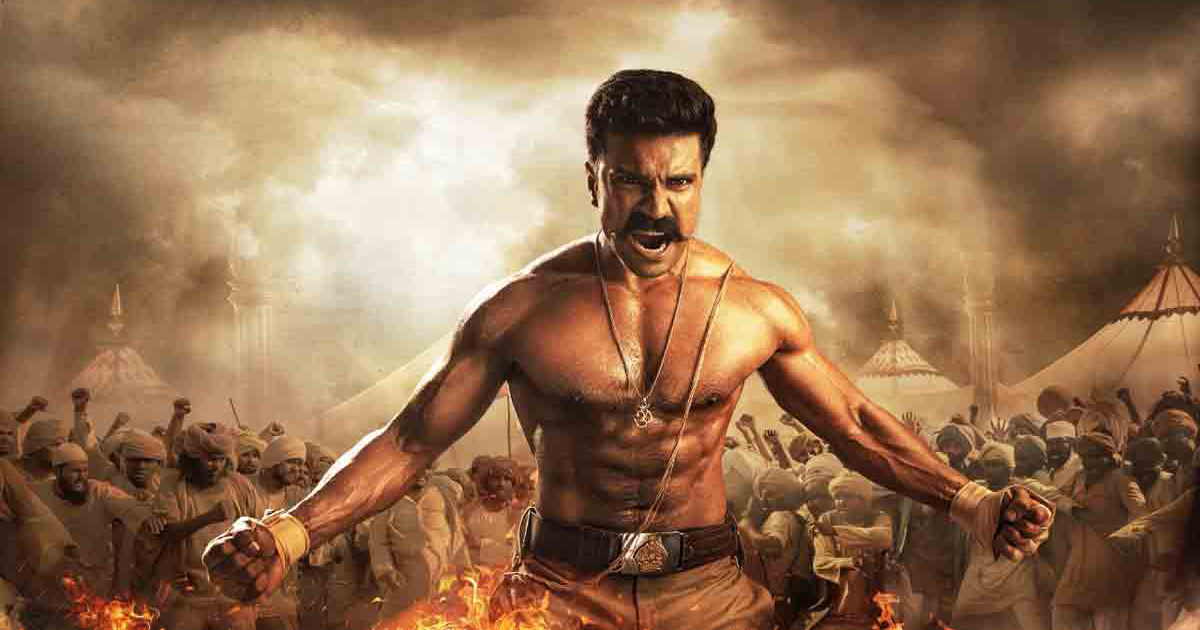 Bollywood movies have always had a special part in people's hearts for their entire lifetime, and they always look forward to watching them as soon as a new movie is released. Recently, filmmakers are not only releasing movies in theatres, but some are even opting to release them on OTT platforms, one such platform being Netflix. Not only is Netflix releasing original Bollywood movies, but also movies that people have grown up watching and hold a special place inside people's hearts. So, if you are planning to watch a Bollywood movie that may not be running on any television channel, you can switch to Netflix and stream the movies we have listed below for you all. 
Top Hindi Movies on Netflix
| | |
| --- | --- |
| Movie Name | IMDB Rating |
| Rang De Basanti | 8.1 |
| 3 idiots | 8.4 |
| Doctor G | 6.8 |
| RRR | 7.9 |
| Queen | 8.1 |
| Kuch Kuch Hota Hai | 7.6 |
| PK | 8.1 |
| Mom | 7.2 |
| Khoobsurat | 6.4 |
| Pad Man | 7.9 |
| Drishyam | 8.2 |
| Jodha Akbar | 7.5 |
| Taare Zameen Par | 8.3 |
| Kal Ho Naa Ho | 7.9 |
| Toilet: Ek Prem Katha | 7.2 |
Also Read: New Bollywood Movies on OTT with Release Dates
1. Rang De Basanti (2006)
Directed by Rakeysh Omprakash Mehra, the story of the movie begins with a film student named Sue who decides to make a film on the freedom fighters of India, and travels to India and with help of her friend Sonia starts to audition for the actors. Later when she meets Sonia's friends, Sue decides to cast them instead, and soon begin working on the film. While working on the film, Sonia and all her friends are heartbroken when Sonia's fiancé Ajay is killed when his MiG-12 jet crashes. While the government issued a statement saying that the plane crashed because the pilot was not that skilled, Sonia and her friends refused to believe it as Ajay was very well skilled. The story of the film flows when all of them start to investigate the reason of the crash, and find justice for him. 
Cast: Aamir Khan, Siddhanrth, R. Madhavan, Sharman Joshi, Atul Kulkarni, Kunal Kapoor, Soha Ali Khan, Alice Patten, and others.
Release Date: 20 January, 2006
Duration: 167 minutes
Genre: Drama, Crime, Comedy
Director: Rakeysh Omprakash Mehra 
Producer: Rakeysh Omprakash Mehra, Ronnie Screwvala
2. 3 Idiots (2009)
Directed by Rajkumar Hirani, the story of the movie revolves around three friends named Raju, Farhan and Rancho who are enrolled in Imperial College of Engineering in Delhi. Rancho, who is different than the rest is known for always being in trouble in college who likes to experiment with different things, and is hated by the college's principal "Virus". After a student commits suicide in the college hostel, Rancho takes action against Virus but is ignored. However, Virus starts resenting Rancho even more when he starts dating his younger daughter Pia, who he meets at her older sister's wedding, which he gate-crashes. Things fall apart, when Raju tries to commit suicide when he does not get placed, and is rushed to the hospital immediately. Ten years later, when Rancho completely disappears, Farhan and Raju along with Chatur go from one state to another looking for him. After they successfully find him, some truth is revealed about the true identity of Rancho, and is later reunited with Pia and the films ends on a happy note. 
Cast: Aamir Khan, R. Madhavan, Sharman Joshi, Kareena Kapoor, Boman Irani, and others. 
Release Date: 25 December, 2009
Duration: 171 minutes
Genre: Drama, Comedy
Director: Rajkumar Hirani 
Producer: Vidhu Vinod Chopra
Also Read: Movies in Theatres: 13 New Films Playing in Theaters Right Now
3. Doctor G (2022)
Directed by Anubhuti Kashyap, the story of the movie revolves around the life of a medical student, living in Bhopal, who has to give up on his dream to move out of the city to pursue orthopedics as he did not want to leave her single mother alone behind. So, to make a living he joins a hospital as a gynecologist. Being the only male doctor among the many female doctors, he is constantly bullied and confronts his head Nandini that he is not fit for the job since he is a male. He soon falls for his senior Fatima, but things get complicated since she is soon going to get married. After Uday successfully delivers a baby, the baby's family impressed by names their baby after him. However, things go south when Uday's cousin Ashok gets a minor named Kavya pregnant and requests him to get her an abortion. Kavya, who has placenta praevia, could not get abortion and is left to stay at Uday's house for a while. After Nandini performs an operation on Kavya, even though her life is saved, Ashok has to go to jail for statutory rape and Uday also has to go through several sessions for enquiry. Uday, being a completely different man that he was earlier is not punished and the film ends with Uday going to Fatima's engagement party and remaining to be friends with her.
Cast: Ayushmann Khurrana, Rakul Preet Singh, Shefali Shah, Sheebha Chaddha, and others,
Release Date: 14 October, 2022
Duration: 124 minutes
Genre: Drama, Comedy
Director: Anubhiti Kashyap 
Producer: Junglee Pictures
4. RRR (2022)
The narrative of the film, directed by SS Rajamouli, centres on a guy (played by Jr. NTR) who has taken on the burden of safeguarding his village and rescuing a girl from the Gond tribe who has been captured by Britishers. In the middle of the mayhem, he sees a British-affiliated police officer (played by Ram Charan). The whole plot of the film focuses around the friendship of both characters, which serves as the film's backbone.
Cast: Jr. NTR, Ram Charan, Alia Bhatt, Ajay Devgn and others.
Release Date: 20 May, 2022
Duration: 187 minutes
Genre: Action, Drama
Director: SS Rajamouli
Producer: D.V.V. Danayya
Also Read: Best Thriller Movies on Netflix in 2023: The Town, The Bourne Ultimatum, Non-Stop, and more
5. Queen (2014)
Directed by Vikas Bahl, the story of the movie revolves around the life a bubbly girl named Rani, living in Delhi. When her life turns upside down after her fiancé Vijay decides not to marry her just the day before the wedding, she decides to go on the pre-booked honeymoon alone to Paris and Amsterdam, so that she could find her true self and she gets some time to heal from this tragedy. In Paris, she meets Vijaylakshmi, who she becomes close friends with and explore the city and even vent her emotions. One time, when Rani tries on revealing clothes, she accidentally sends a selfie to Vijay rather than Vijaylakshmi, which makes Vijay rethink his decision of not marrying her. After bidding adieu to Paris, she visits Amsterdam where she finds out that she has to share her room with three men. Soon, she befriends the three of them, and even ends up kissing an Italian chef who she met during a cook-off. When Vijay visits her in Amsterdam to talk to her, she tells him to go back and that she would talk to her once she is back in India. After returning to India, she gives her engagement ring back to Vijay and thanks him for giving her the opportunity for the travelling the world alone and finding her true self.
Cast: Kangana Ranaut, Rajkumar Rao, Lisa Haydon, Mish Boyko, and others.
Release Date: 7 March, 2014
Duration: 146 minutes
Genre: Comedy, Drama
Director: Vikas Bahl
Producer: Anurag Kashyap, Vikramaditya Motwane, Viacom 18 Motion Pitures
6. Kuch Kuch Hota Hai (1998)
Directed by Karan Johar, the story of the movie revolves around the lives of two best friends Rahul and Anjali Sharma, who are often seen spending time with each other. However, their friendship becomes complicated on the arrival of college principal's daughter Tina Malhotra, with whom Rahul falls in love. Anjali gets jealous of their friendship which makes her realize that she is in love with Rahul. After Rahul expressing his love for Tina to Anjali, on the very same day Anjali decided to express her love for him, Anjali decides to switch college and move out of the city. Rahul then ends up marrying Tina, who passes away due to delivery complications while giving birth to their daughter Anjali Khanna. After reading her mother's letter to her, Anjali Khanna decides to reunite Rahul and Anjali Sharma. She invites Anjali Sharma to the camp which Rahul would be attending, which results in reuniting them and restart their friendship. However, when Anjali returns to marry her fiancé Aman, Rahul intrudes her wedding and confesses his love for her. Aman noticing Anjali's feeling for Rahul, calls off their engagement and the story ends with Rahul and Anjali getting married.
Cast: Shah Rukh Khan, Kajol, Rani Mukherji, Salman Khan, Sana Saaed, and others.
Release Date: 16 October, 1998
Duration: 185 minutes
Genre: Comedy, Drama, Romance
Director: Karan Johar
Producer: Yash Johar
7. PK (2014)
Directed by Rajkumar Hirani, the story of the movie revolves around an alien who ahs landed on Earth but is left stranded when the remote control oh his spaceship is stolen by a local in Rajasthan. On the other hand, Jagat Janani Sahni falls in love with a Pakistan man named Sarfaraz, who she later asks him to marry despite her parents' objection of him being of different religion. However, she is left heartbroken when Sarfaraz never shows up in the church to marry her. Jagat meets the alien who goes by the name PK and is left amused when she sees him distributing flyers about the "missing" God. She decides to help PK to help him answer his questions, and get his remote back from the Tapasvi, who was ideolized by Jagat's family. The story of the movie flows when PK confronts Tapasvi on his idea of God and religions, and the movie ends with Jagat reuniting Sarfaraz, and marries him.
Cast: Aamir Khan, Anushka Sharma, Sushant Singh Rajput, Boman Irani, Saurabh Shukla, and others.
Release Date: 19 December, 2014
Duration: 152 minutes
Genre: Comedy, Drama, Fantasy
Director: Rajkumar Hirani
Producer: Vidhu Vinod Chopra, Rajkumar Hirani
Also Read: Best Romantic Movies on Netflix: She's Gotta Have It, When Harry Met Sally, Phantom Thread, and More
8. Mom (2017)
Directed by Ravi Udyavar, the story of the movie revolves around the life of woman named Deviki Sabarwal, who is always looking out for her stepdaughter Arya, despite the fact that Arya is always distant and ignoring her. After both Devki and her husband, Anand, agrees to send Arya at a party taking place in a farmhouse, Arya is brutally attacked by her batchmate Mohit and his cousin Charles Deewan after she rejects their invitation. She is later raped and left half dead along the side of a road, by Mohit, Charles, and his two other friends. After Arya barely makes it alive, she records a statement against the accusers and Devki along with the help of a detective named Dayashankar Kapoor, come together to seek justice for Arya and punish the accusers who are still walking out freely despite their actions.
Cast: Sridevi, Adnan Siddiqui, Akshaye Khanna, Sajal Aly, Nawazuddin Siddiqui, Abhimanyu Singh, and others.
Release Date: 7 July, 2017
Duration: 146 minutes
Genre: Drama, Crime, Thriller
Director: Ravi Udyavar
Producer: Sunil Manchanda, Naresh Agarwal, Mukesh Talreja, Gautam Jain, Boney Kapoor
9. Khoobsurat (2014)
Directed by Shashanka Ghosh, the story of the movie revolves around the life of a physiotherapist named Mili, who is asked to treat a patient of a royal family in Rajasthan where King Shekhar Singh is paralyzes from the waist down. There she meets the queen Nirmala Devi, who is not impressed by Mili's behaviour. Soon she meets prince Vikram Singh Rathore, who she finds very attractive. She befriends Vikram's sister Divya who aspires to be an actor but does not want to go against her family's wish. After Shekhar ignores Mili and chooses not to exercise, she asks for Vikram's help. However, after a conversation with Mili, Shekhar agrees to exercise and starts to see improvement with 2-3 months. Vikram and Mili go to Surajgarh Palace, where she is kidnapped. After Vikram saves her, they both share a kiss and the two fall in love with each other, however, they don't take it further due to Vikram's engagement to a lady of his status, Kiara. When Divya runs away to pursue her career in acting, Nirmala is furious when she gets to know that it was Mili's plan and fires her. Nirmala is surprised when Shekhar gets up on his feet and starts walking. Vikram breaks off his engagement with Kiara, and rushes to Delhi to confess his love to Mili. The films end with them getting married and living in the palace.
Cast: Sonam Kapoor, Fawad Khan, Kirron Kher, Aamri Raza Husain, Ratna Pathak Shah, and others.
Release Date: 19 September, 2014
Duration: 127 minutes  
Genre: Drama, Comedy, Romance
Director: Shashanka Gosh
Producer: Rhea Kapoor, Anil Kapoor, Siddharth Roy Kapur
10. Pad Man (2018)
Directed by R. Balki, the story of the movie revolves around the life of a man Lakshmi who is very much in love with his wife Gayatri. When Gayatri is not allowed to enter the kitchen as she was on her periods, Lakshmi feels helpless when he sees her use an unhygienic cloth. To help his wife, he makes a temporary pad and gives it to her to try it on which eventually fails. When Lakshmi asks for a help from a student to give him more knowledge about the sanitary napkins, his wife gets jealous and thinks he is having an affair. After Lakshmi gets obsessed with menstruation, Gayatri gets embarrassed, and leaves him. After learning that the pads that are sold in market are made of harmful materials, Lakshmi decides to make a pad by himself, and since he could afford the pad making machine, he builds it himself. When he offers the pad made by him to Pari, a modern girl, she tells him it was just like an ordinary pad. Pari enrolls him in a fair for his work, and he is later invited to New York to give a speech about his invention. He is later awarded Padma Shri, returns to his village as a hero. The film ends with him reuniting with his wife Gayatri.
Cast: Sonam Kapoor, Akshay Kumar, Radhika Apte, Jyoti Subhash, Mrinmayee Godbole, and others.
Release Date: 9 February, 2018
Duration: 140 minutes  
Genre: Drama, Comedy, Biography
Director: R. Balki
Producer: Twinkle Khanna
Also Read: 15 Best Comedy Movies on Netflix Right Now: Bullet Train, Always Be My Maybe and More
11. Drishyam (2015)
Directed by Nishikant Kamat, the story of the movie revolves around the life of the family of Nijay Salgaonkar, who lives with his wife, Nandini, and two daughters, Anju and Anu. When Anju is off at a nature camp, his batchmate Sam, makes a video of her removing her clothes and showering. Sam then visits Anju at her house and blackmails their family with the video, and ask them if Anju does not agree to Sam's sexual demand, he would release the video. Furious by this, Anju hits Sam with a lead pipe, which results in killing him. Anju, along with her mother, buries the body at their backyard, and reveal everything to Vijay. Vijay taks his family to an Ashram the next day to make a story in case they are caught. When Sam's mother Meera notices that her son is missing, she files a complaint. Vijay's entire family is arrested and interrogated about where they were on the day Sam went missing. The police could not crack the case as they had the same story when they were interrogated individually. When Gaitonde hits Vijay's younger daughter Anu to get the truth out, Anu reveals that there is a body buried at their backyard, which after digging turns out to be the body of a dog. The case is closed and Meera apologizes to Vijay's family. Nandini, on asking about where the body is, Vijay replies her that he would never reveal it to anyone. The film ends with Vijay confessing he killed Sam, and that he would go to any extent to save his family.
Cast: Ajay Devgun, Tabu, Shriyan Saran, Ishita Dutta, Mrunal Jadhav, Rajat Kapoor, and others.
Release Date: 31 July, 2015
Duration: 163 minutes  
Genre: Drama, Crime, Thriller
Director: Nishikant Kamat
Producer: Kumar Mangat Pathak, Ajit Andhare, Abhishek Pathak
12. Jodhaa Akbar (2008)
Directed by Ashutosh Gowariker, the story of the movie revolves around the life of Jalaluddin Akbar, who marries Jodhaa, daughter of Raja Bharmal. The story flows when an arranged marriage turns into the story of true love between Mughal emperor Akbar and the Rajput princess, Jodhaa. Akbar supports Jodhaa in every decision, and lets Jodhaa keep her Hindu religion even after marriage. Despite of many hardships in their marriage, both of them stick to each other and stay loyal no matter the situation.
Cast: Hrithik Roshan, Aishwarya Rai Bachchan, Sonu Sood, Kulbhushan Kharbanda, Suhasini Mulay, Raza Murad, and others.
Release Date: 15 February 2008
Duration: 214 minutes  
Genre: History, Romance, Drama
Director: Ashutosh Gowariker 
Producer: Ashutosh Gowariker, Ronnie Screwvala
13. Taare Zameen Par (2007)
Directed by Aamir Khan, the story of the movie revolves around a boy named Ishaan Awasthi, an eight-year-old boy, who is not much interested in studies and has a passion for art, which is disregarded by his parents. After Ishaan's parents are invited at school to discuss about his poor scores, his father decides to enroll him in a boarding school, which accelerates Ishaan's anxiety as he was treated poorly by the teachers there. However, his life is changed for good when a new art teacher named Ram joins the room, and learns that Ishaan is suffering with dyslexia, which his parents refused to believe. Ram starts to tutor Ishaan, which helped him get great score and be more interactive with his classmates. His passion for art makes him win an art competition at his school, which makes his parents proud of him by seeing how much he has improved since moving to the boarding school, and thanks Ram for helping their son. 
Cast: Darsheel Safary, Aamir Khan, Tisca Chopra, Vipin Sharma, Tanay Chheda, and others.
Release Date: 21 December, 2007
Duration: 164 minutes  
Genre: Drama
Director: Aamir Khan
Producer: Aamir Khan
14. Kal Ho Naa Ho (2003)
Directed by Nikhil Advani, the story of the movie revolves around a girl named Naina, who is seen depressed and serious most of the time after the trauma that she had to go through when her father committed suicide. She lives with her family where her mother and her grandmother can be seen arguing often. Their lives are changed for better, when Aman, a cheerful boy, moves in next door who brings light to their dark lives, which makes Naina fall in love with him. However, Aman distance himself from Naina as he cannot marry her due to a secret which could ruin her life. Thus, to divert her mind from him, Aman plays cupid between Naina and her best friend Rohit and tries to set them up.
Cast: Shah Rukh Khan, Saif Ali Khan, Preity Zinta, Jaya Bachchan, Sushma Seth, and others. 
Release Date: 27 November 2003
Duration: 187 minutes  
Genre: Romance, Comedy
Director: Nikhil Advani
Producer: Yash Johar
15. Toilet: Ek Prem Katha (2017)
Directed by Shree Narayan Singh, the story of the movie takes place in a village Nandgaon, where a group of women go to a field every day to defecate. Keshav's father who is very superstitious forces him to marry a buffalo which he believed could improve Keshav's fortune. Keshav falls in love with an educated girl named Jaya, and ends up marrying her after convincing his father. However, Jaya gets frustrated when she has to go out every day to defecate and one day returns back without defecating and convinces Keshav to install a toilet at his house. After Keshav failed to install toilet, Jaya leaves him and returns back to her house. To bring back Jaya, Keshav goes against her father and install a toilet at his house, which makes his father very angry. However, after Keshav's grandmother falls while going to the field, his father agrees to keep the toilet, which also marks the return of Jaya. 
Cast: Akshay Kumar, Bhumi Pednekar, Divyendu Sharma, Sudhir Pandey, Atul Srivastava, Ayesha Raza Mishra, and others.
Release Date: 11 August 2017
Duration: 155 minutes  
Genre: Drama, Comedy, Romance
Director: Shree Narayan Singh
Producer: Aruna Bhatia, Shital Bhatia, Prernaa Arora, Arjun N. Kapoor, Neeraj Pandey
Also Read: 15 Best Bollywood Movies on OTT 2022