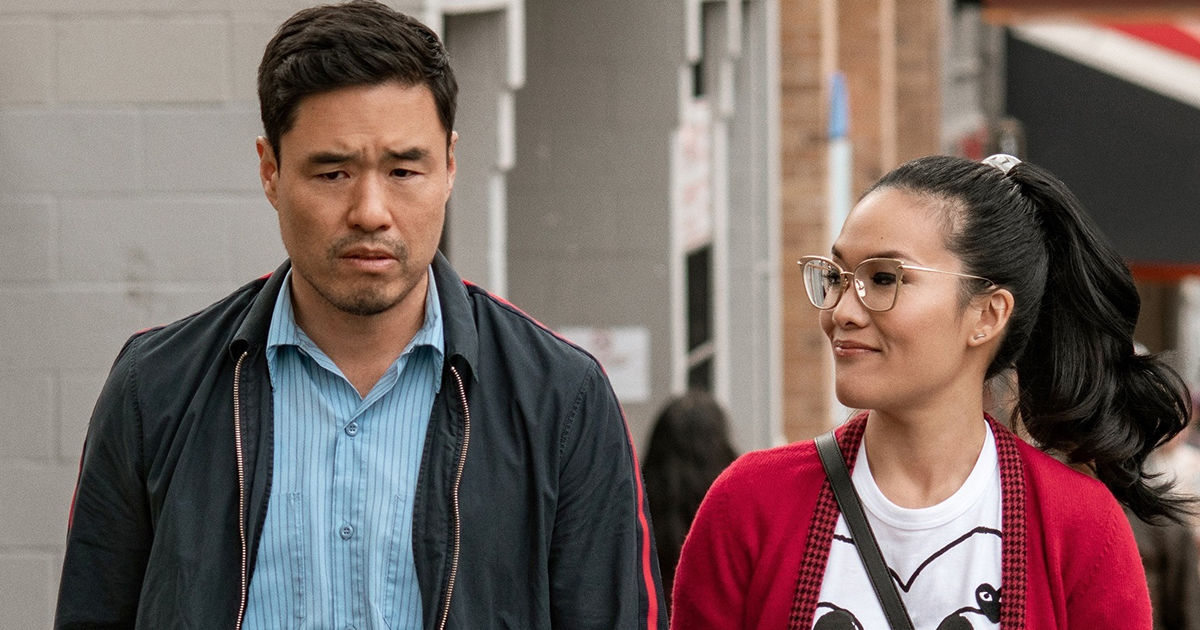 What's the best way to celebrate love? A romantic movie on Netflix, of course! Even though we always know the couple will have a happy ending, the journey makes the film more enjoyable. Romantic films have a tried-and-true formula that always works.
In order of their popularity, Storyline, Cast, and timelessness of these movies, we have listed the movies for all our readers. Just something so magical about romantic films makes them so enjoyable to watch. They always seem to follow a specific formula, and for a good reason – because it works! If you're looking for the best romantic movies on Netflix to watch with your partner, here's a list of our favorites –
Top Romantic Movies on Netflix
| | | |
| --- | --- | --- |
| Movie Name | Release Year | IMDb Rating  |
| She's gotta have it | 8th August 1986 | 6.8 |
| When Harry met Sally | 21st July 1989 | 7.7 |
| Phantom Thread | 25th December 2017 | 7.4 |
| Call me by your name | 24th November 2017 | 7.8 |
| If Beale Street could talk | 25th December 2018 | 7.1 |
| Atlantics | 3rd June 2001 | 6.7 |
| Always be my maybe | 29th May 2019 | 6.8 |
| Bridget Jones's Diary | 13th April 2001 | 7 |
| To All the Boys I've Loved Before- | 17th August 2018 | 6.9 |
| Clueless  | 19th July 1995 | 6.9 |
| The half of it | 1st May 2020 | 7.5 |
| Omar | 21st May 2013 | 7.3 |
| Chocolat | 22nd May 2005 | 7.3 |
| Eurovision Song Contest: The Story of Fire Saga | 26th June 2020 | 6.5 |
| Loving | 4th November 2016 | 7 |
| I lost my body | 6th November 2019 | 7.5 |
She's Gotta Have It 
This is the story of a young black woman called Nola, trying to decide between her three male lovers. She is also flirting with her apparent bisexuality, trying to make herself happy. This movie's in-your-face realism is a refreshing change.
IMDB rating – 6.8
Cast- Tommy Redmond Hicks, Tracy Camilla Johns, Raye Dowell, Joie Lee, John Canada Terrell, Spike Lee, Bill Lee, S. Epatha Merkerson, Aaron Dugger, Cheryl Burr, Renata Cobbs, Stephanie Covington, Monty Ross, Cheryl D. Singleton, Erik Dellums, Lewis Jordan, Eric Payne, Reginald Hudlin.
Duration – 1h 24min
Genre – Comedy, Romance. 
Director – Spike Lee
Also Read: Best Thriller Movies on Amazon Prime 2022: Star Cast, Storyline, IMBD Rating,and More
When Harry met Sally 
The story follows Harry, Sally, and their 12-year journey to couplehood. The story is about Harry and Sally, who have known each other for years, and are good friends but fear sex would ruin the friendship. 
IMDb rating – 7.7
Cast – Meg Ryan, Billy Crystal, Bruno Kirby, Carrie Fisher, Gretchen Palmer, Steven Ford, Robert Alan Beuth, Michelle Nicastro, Joe Viviani, David Burdick, Frank Luz, Harley Jane Kozak, Joseph Hunt, Kevin Rooney, Kyle T. Heffner, Tracy Reiner, Kimberley LaMarque
Duration – 1h 35min
Genre – Comedy, Drama, Romance
Director – Rob Reiner
Phantom Thread
This story is set in 1950 in London. It follows the life of Reynolds Woodcock, who is a renowned dressmaker. Soon, a young, strong-willed woman called Alma disrupts his life. Watch what happens next with Alma in his life. 
IMDb rating – 7.4
Cast – Daniel Day-Lewis, Vicky Krieps, Julie Vollono, Lesley Manville, Joan Brown, Sue Clark Julie Duck, Dinah Nicholson, Maryanne Frost, Harriet Leitch, Amy Cunningham, Elli Banks, Geneva Corlett, Amber Brabant, Camilla Rutherford, Juliet Glaves, Gona McKee, Philip Franks.
Duration – 2h 10min
Genre – Drama, Romance. 
Director- Paul Thomas Anderson
Also Read: Best Horror Movies on Amazon Prime Video
Call Me By Your Name 
The story is set in 1980s Italy. The story follows a 17-year-old teenager and his love affair with his father's research assistant. This is an exquisitely shot movie, showing the privilege and luxury of what it means to spend one's formative sexual years in the Italian countryside. 
IMDb rating – 7.8
Cast – Armie Hammer, Timothée Chalamet, Amira Casar, Michael Stuhlbarg, Victoire Du Bois, Esther Garrel, Antonio Rimoldi, Vanda Capriolo, Marco Sgrosso, Elena Bucci, Andrew Duncan Hinojosa, Peter Spears, Maria Caggianelli Villani
Duration – 2h 12min
Genre – Drama, Romance
Director – Luca Guadagnino
If Beale Street Could Talk 
The story follows a young woman as she embraces her pregnancy while she and her family try to prove that her childhood friend and lover is innocent of a crime that he did not commit. Barry Jenkins's screenplay and the tight script carry this movie over the line, making it a must-watch you should not miss. 
IMDb rating – 7.1
Cast – Stephan James, Kiki Layne, Teyonah Parris, Regina King, Ethan Barrett, Colman Domingo, Ebony Obsidian, Milanni Mines, Michael Beach, Dominique Thorne, Diego Luna, Aunjanue Ellis, Emily Rios, Finn Wittrock, Brian Tyree Henry, Ed Skrein, Carl Parker, Shabazz Ray. 
Duration – 1h 59min
Genre – Drama, Romance
Director – Barry Jenkins
Atlantics 
Mati Diop has directed this 2019 supernatural romantic drama movie. The story follows a young woman, Ada, and her partner Souleiman, who are struggling in the face of ghosts, family struggles, employment, crime, migration, and class. The movie focuses on issues like the refugee crisis, remorse, grief, loss, taking responsibility for one's actions, class struggle, and more. 
IMDb rating-6.7
Cast – Amadou Mbow,  Mame Bineta Sane, Nicole Sougou, Traore, Coumba Dieng, Aminata Kane, Ibrahima M'Baye, Mariama Gassama, Abdou Balde, Diankou Sembene, Arame Fall Faye, Babacar Sylla, Babacar Samba, Ya Arame Mousse Sene, Khouda Fall, Astou N'Diaye, Ndeye Fama Dia, Seyni Diop
Duration – 1h 46min
Genre – Drama, Mystery, Romance. 
Director – Mati Diop
Also Read: Best Horror Movies on Netflix
Always Be My Maybe 
This American romantic comedy movie was written by Ali won't, Michael Golamco, and Randall Park. It is the directorial venture of Nahnatchka Khan. In this story, we are introduced to Marcus and Sasha, who had a brief teenage fling when they were younger. Sasha comes back to San Franciso to open a restaurant. The chemistry from their teenage fling is still somewhat alive. However, Marcus's fears and Sasha's fame and demanding career threaten their potential new relationship. 
IMDb rating – 6.8
Cast – Ali Wong, Randall Park, James Saito, Michelle Buteau, Vivian Bang, Susan Park, Daniel Dae Kim, Keanu Reeves, Karan Soni, Casey Wilson, Lyrics Born, Charlyne Yi, Miya Cech, Emerson Min, Ashley Liao, Anaiyah Bernier, Jackson Geach, Raymond Ma
Duration – 1h 41min
Genre – Comedy, Romance
Director – Nahnatchka Khan
Bridget Jones's Diary 
The story revolves around the movie's central character, Bridget Jones, who is hell-bent on improving herself. At the same time, she looks for love for a year, during which she maintains a personal diary. Renee Zellweger is delightful as Bridget, as she gained 20 pounds to play the single British lady who falls for Hugh Grant and later Colin Firth. 
IMDb rating – 6.8
Cast – Colin Firth, Renée Zellweger, Gemma Jones, Hugh Grant, James Faulkner, Celia Imrie, Charmian May,Jim Broadbent, Felicity Montagu, Paul Brooke, Sally Phillips, Shirley Henderson, Charlie Caine, James Callis, John Clegg, Garth Marks, Embeth Davidtz, Salman Rushdie.
Duration – 1h 37 min
Genre – Comedy, Drama, Romance
Director – Sharon Maguire
To All the Boys I've Loved Before
This is the story of a teenage girl who writes secret love letters. One day, these get exposed, and her life gets turned upside down.
Within the first 20 minutes of the movie, all 5 of the deeply private love letters that our daydreamy protagonist has written to her childhood crushes over the years have been pilfered and mailed out, including one to her neighbor and best friend, Josh.
IMDb rating – 7
Cast – Janel Parrish, Lana Condor, Noah Centineo, Andrew Bachelor, Anna Cathcart, Madeleine Arthur, Trezzo Mahoro, Emilija Baranac, Israel Broussard, John Corbett, Julia Benson, Kelsey Mawema, Joey Pacheco, June B Wilde, Edward Kevin, Hunter Dillon, Isabelle Beech. 
Duration – 1h 37min
Genre – Comedy, Drama, Romance
Director – Susan Johnson
Clueless 
The story follows a shallow, socially successful and rich Cher. She is at the top of her Beverly Hills high school's pecking order. Cher is a pretty, superficial, and vain LA teen on a mission to turn her ugly duckling classmate into a Superswan. 
IMDb rating – 6.9
Cast – Alicia Silverstone, Brittany Murphy, Stacey Dash, Donald Faison, Paul Rudd, Eliza Donovan, Brecken Mayer, Jeremy Sisto, Dan Hedaya, Aida Linares, Wallace Shawn, Justin Walker, Twink Caplan, Herb Hall, Julie Brown, Susan Mohun, Sabastian Rashidi, Nicole Bilderback
Duration – 1h 37min
Genre – Comedy, Romance
Director- Amy Heckerling
The Half of It 
The story follows the smart but broke teen Ellie Chi, who agrees to write a love letter for a jock. However, little does she know that she might fall for his crush or become his friend. Her underemployed and linguistically challenged father struggles to support his family. Ellie runs a side hustle writing papers for her entire class. 
IMDb rating – 6.9
Cast – Daniel Diemer, Leah Lewis, Wolfgang Novogratz, Alexxis Lemire, Becky Ann Becker, Collin Chou, MacIntyre Dixon, Enrique Murciano, Alec Tincher, Catherine Curtin, Tyler Crozier, Bonnie Flannery, Patrick T Johnson, Spencer Wawak, Gabi Samels, Haley Murphy, Dean Tierney, Patrick Noonan.
Duration – 1h 44min
Genre-Comedy, Drama, Romance
Director – Alice Wu
Also Read: Best Thriller Movies on Netflix
Omar 
This is the story of a young Palestinian freedom fighter. He decides to work as an informant after being fooled into being guilty, thanks to an Israeli soldier's killing. Omar, the young Palestinian, must scale the tall security wall that separates him from his girlfriend. Though they are in love, they haven't revealed their relationship to her brother and Omar's good friend, who is planning, with Omar and another close friend, to kill an Israeli soldier. 
IMDb rating – 7.5
Cast – Leem Lubany, Adam Bakri, Eyad Hourani, Samer Bisharat, Mousa Habiib Allah, Waleed Zuaiter, Adi Krayem, Doraid Liddawi, Essam Abu Aabed, Foad Abed-Eihadi, Ziad Jarjoura, Anna Maria Hawa, Jehad Abu Assal, Wafaa Aon,  Hadi Abu Sineh,May Jabareen, Elias Abu Hattom, Butros Shaheen,
Duration – 1h 38min
Genre – Crime, Drama, Romance 
Director – Hany Abu-Assad
Chocolat 
The story follows Juliette Binoche. She plays a single mother opening up a chocolate store in a tiny French village. This French woman and her young daughter's chocolate shop shake up the rigid morality of the community. 
IMDb rating – 7.3
Cast – Juliette Binoche, Judy Dench, Alfred Molina, Johnny Depp, Aurelien Parent Koenig, Carrie-Anne Moss, Harrison Pratt, Antonio Gil, Gaelan Connell, Hélène Cardona, Ron Cook, Élisabeth Commelin, Hugh O'Conor,Guillaume Tardieu, John Wood, Peter Stormare, Lena Olin, Leslie Caron.
Duration – 2h 1min
Genre – Drama, Romance
Director – Lasse Hallström
Eurovision Song Contest: The Story of Fire Saga
Lars and Sigrit are two musicians who are given a chance to represent their country at the world's biggest song competition.  Finally, these 2 have a chance that any dream worth seeing is worth fighting for. The movie runs on Ferrell's master trope – a loving but fundamentally clueless and self-obsessed man baby who comes in his way. 
IMDb rating – 6.5
Cast – Rachel McAdams,Will Ferrell, Mikael Persbrandt,Dan Stevens, Ólafur Darri Ólafsson, Pierce Brosnan, Joi Johannsson,Melissanthi Mahut, Demi Lovato, Björn Hlynur Haraldsson,, Jamie Demetriou,Graham Norton, Jon Kortajarena,Elina Alminas,, Elin Petersdottir, Alfrun Rose, Rebecca Harrod, Christopher Jeffers.
Duration – 2h 3min
Genre – Comedy, Musical
Director – David Dobkin
Loving 
This story follows the life of Richard and Mildred Loving, a couple arrested for interracial marriage in 1960 in Virginia – that would begin a legal battle which would end with the historic decision of the Supreme Court in 1967. It is an unfailingly serious screen reproduction of a real-life moment in the country's ongoing civil rights fights. 
IMDb rating – 7
Cast – Will Dalton, Dean Mumford, Joel Edgerton, Ruth Negga, Terri Abney, Alano Miller, Chris Greene, Justin Robinson, Dennis Williams, Benjamin Booker, Keith Tyree, Sharon Blackwood, Rebecca Turner, Mike Shiflett, Christopher Mann, Winter-Lee Holland, Karen Vicks, Lance Lemon
Duration – 2h 3min
Genre – Biography, Drama, Romance. 
Director – Jeff Nichols
I Lost my Body 
This is the story of Naoufel, a young man in love with Gabrielle. In other news, a severed hand escapes from a lab, causing havoc. The tale of an anthropomorphic hand climbing its way across the city is quite freaky yet very watchable. 
IMDb rating – 7.5
Cast – Hakim Faris, Patrick d'Assumçao, Victoire Du Bois, Alfonso Arfi, Myriam Loucif, Hichem Mesbah, Bellamine Abdelmalek, Maud Le Guenedal, Nicole Favart, Quentin Baillot, Deborah Grall, Pascal Rocher, Céline Ronté, Bruno Hausler, Jocelyn Veluire, Raymond Hosni, Guillaume Desmarchellier, Brooke Burgstahler
Duration – 1h 21min
Genre – Animation, Drama, Fantasy. 
Director – Jérémy Clapin
Romantic films have a tried-and-true formula that always seems to work, and we've compiled a list of the best for you and your loved one to enjoy every day.