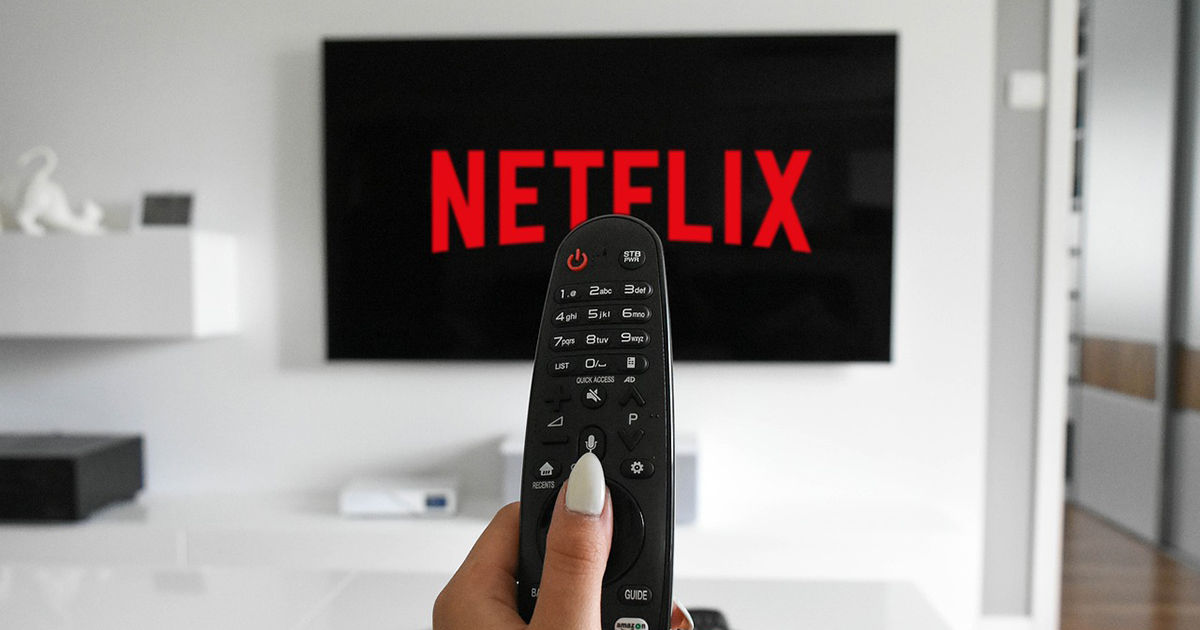 Netflix has garnered immense popularity in India, and it's not without reason. The streaming platform boasts an unparalleled collection of content, making it a go-to destination for entertainment. Whether you're seeking heart-pounding action, spine-chilling horror, gripping thrillers, heartwarming romantic comedies, or captivating mysteries, Netflix has it all, with new titles constantly being added. From legendary shows like "Breaking Bad" to exciting new series, there's something for everyone to enjoy.
In this article, we will unravel the question that lingers in the minds of many: what is the best web series on Netflix? Join us as we navigate through the vast landscape of Netflix's offerings, exploring remarkable web series that have captivated audiences. Discover hidden gems, binge-worthy dramas, and enthralling narratives that will keep you hooked from start to finish. Prepare to embark on a journey through the captivating world of Netflix's top web series.
Top Web Series on Netflix to Watch in 2023
| | |
| --- | --- |
| Show name | IMDb rating |
| Wednesday | 8.2 |
| Sex Education | 8.3 |
| The Baby-Sitter's Club  | 7.5 |
| Sweet Tooth | 7.8 |
| Breaking Bad | 9.4 |
| The Queen's Gambit  | 8.6 |
| Squid game | 8 |
| Arrested Development | 8.7 |
| Peaky Blinders | 8.8 |
| Big Mouth | 7.9 |
| Love, death+Robots | 8.4 |
| The Great British Baking Show | 8.6 |
| The Crown | 8.7 |
| Patriot Act with Hasan Minhaj  | 8.3 |
| Cobra Kai | 8.5 |
| The Last Dance  | 9.1 |
| The Umbrella Academy | 7.9 |
| Raising Dion  | 7.1 |
| Norsemen | 7.7 |
| Stranger things | 8.7 |
| Avatar: The Last Airbender | 9.3 |
Wednesday
Jenna Ortega stars as the iconic Wednesday Addams in Tim Burton's coming-of-age fantasy comedy, set at the centuries-old boarding school Nevermore Academy. While learning to control her own psychic powers, Wednesday must stop a monster from destroying the town and solve the supernatural mystery that has affected her family for 25 years.
IMDb rating – 8.2
Cast- Jenna Ortega, Hunter Doohan, Percy Hynes White
Release date – 23rd November 2022
Genre-Comedy, Drama
Sex Education 
In this show we follow a group of teenagers living in a small British town, who experience a range of normal sexual awakenings. From the beginning, Sex Education is frank about sex and what it means to folks of all ages. The show is smart, blisteringly funny and has a great ensemble cast of some of the best actors you'll see from Britain.
IMDb rating – 8.3
Cast- Asa Butterfield, Gillian Anderson, Ncuti Gatwa, Emma Mackey, Connor Swindells, Kedar Williams-Stirling, Alistair Petrie, Mimi Keene, and Aimee Lou Wood
Release date – 11th January 2019
Genre- Comedy
The Baby-Sitter's Club 
This show is one of the best Netflix ever produced. The show was based on the young adult books of the same name, and the story followed 5 middle school friends who decided to form a babysitting club. The show ran for two seasons, telling stories that were young audiences-appropriate without speaking down to them, and grounded each girl's experiences in the group. 
IMDb rating – 7.5
Cast-Sophie Grace, Momona Tamada, Shay Rudolph, Malia Baker, Alicia Silverstone, Mark Feuerstein, Xochitl Gomez, Anais Lee, Vivian Watson, Takayo Fischer, Marc Evan Jackson, Benjamin Goas, Dylan Kingwell, Sebastian Billingsley, Sophia Reid, Rian McCririck , Jessica Elaina Eason, Kelcey  Mawema
Release date – 3rd July 2020
Genre-Adventure, Comedy, Drama
Sweet Tooth 
Set in the midst of an apocalyptic pandemic in which kids are suddenly born as hybrids, between humans and animals, the story follows a little boy named Gus, also known as "Sweet Tooth", the show's winsome main character. We get a first-hand account of the discrimination he faces as a hybrid. The performances and pace of this movie make this a must-watch as do the stunning outdoor expanses which serve as the show's setting. 
IMDb rating – 7.8
Cast-Christian Convery, Nonso Anozie, Adeel Akhtar, Aliza Vellani, Stefania LaVie Owen, Dania Ramirez, and Neil Sandilands, with Will Forte and James Brolin. 
Release date – 4th June 2021
Genre- Action, Adventure, Drama
Breaking Bad 
Vince Gilligan is the creator of this neo-western crime and drama serial which has 5 seasons with a total of 62 episodes. In this show, we are introduced to a non-assuming chemistry teacher called Walter White, whose life gets turned upside down when he gets diagnosed with cancer. He cannot sustain his treatment with his meagre salary so he decides to team up with old high school student Jesse Pinkman, and starts selling methamphetamine to fund his treatment and secure his family's future. Thanks to his hard work he makes the best crystal meth in the world. In this story we follow Walter's life both professionally and personally. This is one of the best shows on the planet. 
IMDb Rating – 9.4
Cast – Aaron Paul, Bryan Cranston, Betsy Brandt, Anna Gunn,Dean Norris, RJ Mitte, Bob Odenkirk, Steven Michael Quezada,Bob Odenkirk,  Giancarlo Esposito, Jonathan Banks,Charles Baker,Jonathan Banks, Jesse Plemons, Christopher Cousins,Jesse Plemons, Matt Jones, Laura Fraser, Michael Shamus Wiles, Lavell Crawford,  Laura Fraser, Ray Campbell.
Release date – 20th January 2008
Genre – Crime, Drama, Thriller
The Queen's Gambit 
This is one of the most popular limited series on Netflix and is about a character who is orphaned at age 9. Introvert Beth Harmon, discovers her love for and mastery over chess courtesy the janitor at her orphanage. Becoming a child prodigy, she breaks gender norms and beats grandmasters. Child stardom comes at a price as she struggles with alcoholism and substance abuse while she climbs to the top.
IMDb rating-8.6
Cast-Anya Taylor-Joy, Chloe Pirrie, Bill Camp, Marcin Dorocinski, Marielle Heller, Thomas Brodie-Sangster, Moses Ingram, Harry Melling, Janina Elkin, Isla Johnston, Patrick Kennedy, Matthew Dennis Lewis, Russell Dennis Lewis, Christiane Seidel, Jacob Fortune-Lloyd, Annabeth Kelly, Dolores Carbonari, Akemnji Ndifornyen 
Release date – 23rd October 2020
Genre- Drama
Squid Game 
This show turned into an international phenomenon. A dark story that is originally Korean, this is also available with English dubs. In the story we are introduced to a bunch of strangers who participate in a series of kids games with a deadly twist-and find out that only one of them might make it out alive. 
IMDb rating-8
Cast-Lee Jung-jae, Park Hae-soo, Wi Ha-joon, HoYeon Jung, O Yeong-su, Heo Sung-tae, Anupam Tripathi, and Kim Joo-ryoung.
Release date-17th September 2021
Genre- Action, Drama, Mystery
Arrested Development
The story follows the largely despicable Bluths, a very wealthy family that finally discovers that their wealth has been gained through lies and deceit, after their patriarch gets arrested. This is one of the best comedies in TV history. The only sane member of the family, Michael Bluth, must keep everyone sane as their way of life crumbles around them. Netflix has renewed the show for a second season. 
IMDb rating – 8.7
Cast-Will Arnett, Michael Cera, Jason Bateman, Portia de Rossi, Alia Shawkat, Tony Hale, David Cross, Jeffrey Tambor, Jessica Walter, Ron Howard, Henry Winkler, John Beard, Liza Minnelli, Mae Whitman, Justin Grant Wade, Isla Fisher, Ed Begley Jr, Maria Bamford. 
Release date – 2nd November 2003
Genre- Comedy
Peaky Blinders
If there was an award for the best show ever, Peaky Blinders would win it hands down. A graphic and incredible portrayal of the real Shelby crime family, an infamous Irish crime family that infiltrated and uprooted high-class society during the zenith of its riches and splendour, shortly after World War 1. The show focuses on Tommy Shelby, the leader of the Peaky Blinders, who must establish and maintain power by any means necessary. 
IMDb rating-8.8
Cast- Cillian Murphy, Helen McCrory, Paul Anderson, Sophie Rundle, Joe Cole, Sam Neill, Annabelle Wallis, Iddo Goldberg, Tom Hardy, Charlotte Riley, Finn Cole, Natasha O'Keeffe, Paddy Considine, Adrien Brody, Aidan Gillen, Anya Taylor-Joy, Sam Claflin, Amber Anderson, James Frecheville, and Stephen Graham
Release date-12th September 2013
Genre- Crime, Drama
Big Mouth
This is one of Netflix's longest-running animation shows, and follows a group of confused adolescents and their individual journeys through the process of growing up. We view their strange dark fantasies and mythical creatures such as the "hormone monsters", a "shame wizard" and a 'depression kitty" that are quite the accurate metaphors of what young people sometimes experience. 
IMDb rating-7.9
Cast-Jessi Klein, Nick Kroll, John Mulaney, Jason Mantzoukas, MAya Rudolph, Jordan Peele, Jenny Slate, Fred Armisen, Andrew Rannells, Joe Wengert, Paula Pell, Richard Kind, June Diane Raphael, Jon Daly, Jak Knight, Seth Morris, Jessica Chaffin, Ayo Edebiri
Release date-29th September 2017
Genre – Animation, Comedy, Romance
Love, Death+Robots
This sci-fi anthology series is extremely unpredictable, with episodes ranging from 6 to 18 minutes, each being a totally new mind-bending spectacle. A different team makes each episode from a number of nations worldwide, all given three words of inspiration for their short sci-fi story, namely Love, Death+Robots.
IMDb rating-8.4
Cast-Scott Whyte, Nolan North, Noshir Dalal, Fred Tatasciore, Caitlin McKenna, Josh Brener, Steven Pacey, Emily O'Brien, Gary Anthony Williams, Matthew Yang King, Michelle C Bonilla, Stanton Lee, Chris Cox, Time Winters, Chris Parnell, Ike Amadi, Elodie Young, Jeff Schine. 
Release date-15th March 2019
Genre-Animation, Short, Action
The Great British Baking Show
A majority of the competitive food shows have cut-throat culinary challenges and intense competition, and this show is anything but that. Full of sweet treats and calming British accents, this amazing Netflix cooking show continues with the beautiful English countryside in the background. 
IMDb rating-8.6
Cast-Paul Hollywood, Mary Berry, Prue Leith, Sue Perkins, Noel Fielding, Mel Giedroyc, Sandi Toksvig, Matt Lucas, James Morton, John Whaite, Beca Lyne-Pirkis, Candice Brown, Tamal Ray, Brendan Lynch, Andrew Smyth, Jane Beedle, Kim-Joy Hewlett, Rahul Mandal. 
Release date-17th August 2010
Genre – Reality TV
The Crown
This show is a dramatized portrayal of the history of the royal family. It freely speculates about the way they would've handled the political and personal turmoil surrounding them, with some real historical details added for good effect. This show shows what it means to be a monarch in an age when the title remains largely ceremonial. The queen's power is in what she does not do, making this a highly riveting show. 
IMDb rating – 8.7
Cast- Claire Foy, Olivia Colman,, Imelda Staunton, Matt Smith,, Tobias Menzies, Jonathan Pryce,Lesley Manville, Elizabeth Debicki, Dominic West, Senan West, Charles Edwards, Marion Bailey, Victoria Hamilton, Helena Bonham Carter, Vanessa Kirby, Pip Torrens, Sam Phillips,  Erin Doherty
Release date – 9 November 2022

Genre – Biography, Drama, History
Patriot Act with Hasan Minhaj 
This comedy show might be a little mean to corporations and politicians of today's world but it is extremely funny. Minhaj wished to create a show that was timely and timeless. However, this show might have bitten a little too hard as Netflix cancelled it after 6 seasons, even though it had won 2 Webby's, an Emmy and a Peabody Award. 
IMDb rating – 8.3
Cast-Hasan Minhaj, Arnab Goswami, Joyelle Johnson, Andrew Yang, Cory Booker, Maeve Higgins, Julian Zane Chowdhury, Michelle C. Bonilla, Sean Hartman, James Adam Tucker, Alexis Landry, Adi Ash, Anna Kendrick, Rahm Braslaw, John Hodgman, Lori Hammel, Justin Trudeau
Release date-28th October 2018

Genre-Comedy, News, Talk Shows
Cobra Kai  
This show picks up where the iconic 80s trilogy of the Karate Kid left off. On display are all the old rivalries and fighting styles. Worried by his embarrassing loss in the All Valley Karate Tournament against Daniel LaRusso, Johnny Lawrence in a drunken haze revives the once-dormant Cobra Kai karate studio, trying to get his life back.
IMDb rating-8.5

Cast-William Zabka, Ralph Macchio, Courtney Henggeler, Mary Mouser, Tanner Buchanan, Xolo Maridueña, Jacob Bertrand, Gianni DeCenzo, Martin Kove, Vanessa Rubio, Peyton List, Owen Morgan, Aedin Mincks, Jayden Rivers, Joe Seo, Griffin Santopietro, Khalil Everage, Hannah Kepple.

Release date-2nd May 2018

Genre – Action, Comedy, Drama
The Last Dance
Michael Jordan is one of the greatest sportspersons ever to walk our planet. This show follows the rise of the Chicago Bulls in the 1990s with previously unaired footage. This is the best documentary series Netflix has. Commentary comes from Michael Jordan, Scottie Pippen, Dennis Rodman, Phil Jackson and others who lived through it. The Last Dance is an insight into what made that team so great. 
IMDb rating-9.1
Cast-Michael Jordan, Scottie Pippen, Phil Jackson, David Aldridge, Steve Kerr, Michael Wilbon, Deloris Jordan, John Paxson, Bill Wennington, Andrea Kremer, Dennis Rodman, Bob Costas, Ahmad Rashad, David Stern, Jerry Reinsdorf, Rick Telander, B.J. Armstrong, Sam Smith
Release date –19th April 2020

Genre-Documentary, Biography, History
The Umbrella Academy 
This show is a fun comic book adaptation whose story follows a family of former child heroes that have now grown apart and are now in their 30s. However, when their adopted father, Sir Reginald Hargreeves, dies, they figure out that they must reunite to save the world.
IMDb rating-7.9
Cast-Tom Hopper, Elliot Page, David Castañeda, Emmy Raver-Lampman, Robert Sheehan, Aidan Gallagher, Justin H. Min, Colm Feore, Jordan Claire Robbins, Ritu Arya, Adam Godley, Yusuf Gatewood, Ken Hall, Kate Walsh, Cameron Britton, Marin Ireland, Mary J Blige, Genesis Rodriguez
Release date-15th February 2019
Genre-Action, Adventure, Comedy
Raising Dion 
This show had a critically mixed response to its first season, with the second season being highly lauded. Raised by a single struggling mother going through tough times, Dion is a second-grader struggling with a weird set of problems-learning how to deal with newfound superpowers. 
IMDb rating – 7.1

Cast-Alisha Wainwright, Jason Ritter, Ja'Siah Young, Sammi Haney, Ali Ahn, Gavin Munn, Jazmyn Simon, Griffin Robert Faulkner, Rome Flynn, Josh Ventura, Deirdre Lovejoy, Aubriana Davis, Tracey Bonner, J Harrison Ghee, Moriah Brown, Skyler Elyse Philpot, Donald Paul, Dana Gourrier

Release date-4th October 2019

Genre- Drama, Sci-fi
Norsemen 
Vikings experts claim that Norsemen is one of the most accurate descriptions of what life might have been like during the age of the Vikings. The show is positively hilarious, and has an interesting set of characters and a good series to watch overall. 
IMDb rating- 7.7
Cast-Kåre Conradi, Nils Jørgen Kaalstad, Jon Øigarde, Bjørn Myrene, Silje Torp, Trond Fausa, Øystein Martinsen,Marian Saastad Ottesen, Kristine Riis, Mikkel Bratt Silset, Nikis Theophilakis, Richard Skog, Erik Aleksander Schjerven, Egil Birkeland, Christian Skolmen, Ingar Helge Gimle, Finn Schau, Henrik Mestad.
Release date-18th August 2017

Genre-Comedy, History.
Stranger Things 
A science fiction horror drama TV series, this show has been crafted by the Duffer brothers. Dan Cohen and Shawn Levy, together with the Duffer brothers, are producers. The show takes us back to the rural town of Hawkins, Indiana, in the 1980s. The Hawkins National Laboratory does scientific research for the US Department of Energy. It also clandestinely performs paranormal and supernatural experiments, especially ones involving human test subjects. Creating a portal to an alternative dimension named "the Upside Down," this portal starts to affect the residents of Hawkins in more ways than one. 
IMDb Rating – 8.7
Cast – Finn Wolfhard, Millie Bobby Brown, David Harbour, Winona Ryder, Caleb McLaughlin, Gaten Matarazzo, Charlie Heaton, Natalia Dyer, Noah Schnapp, Joe Keery, Sadie Sink, Cara Buono, Matthew Modine, Priah Ferguson, Paul Reiser, Joe Chrest, Maya Hawke, Dacre Montgomery
Release Date – 15 July 2016
Genre – Drama, Fantasy, Horror
Avatar: The Last Airbender
This animated series is originally from Nickelodeon, and follows the story of Aang, a lad who for a 100 years has been trapped in ice. In his absence, the world has descended into chaos, and as he is the Avatar, he is the only one who can restore the balance between the four elements earth, wind,fire and water. However, he must overcome many challenges to do so, but finds strength and help from his loving friends who are with him constantly throughout his journey. 
IMDb rating-9.3
Cast-Dee Bradley Baker, Mae Whitman, Zach Tyler Eisen, Dante Basco, Jack De Sena, Mako, Grey Griffin, Cricket Leigh, Michaela Jill Murphy, André Sogliuzzo, Mark Hamill, Olivia Hack, Jennie Kwan, James Garrett, Greg Baldwin, Jim Meskimen, Jason Isaacs, James Sei
Release date-21st February 2005

Genre – Animation, Action, Adventure
That rounds off the best web series on Netflix. So which one will you watch first?