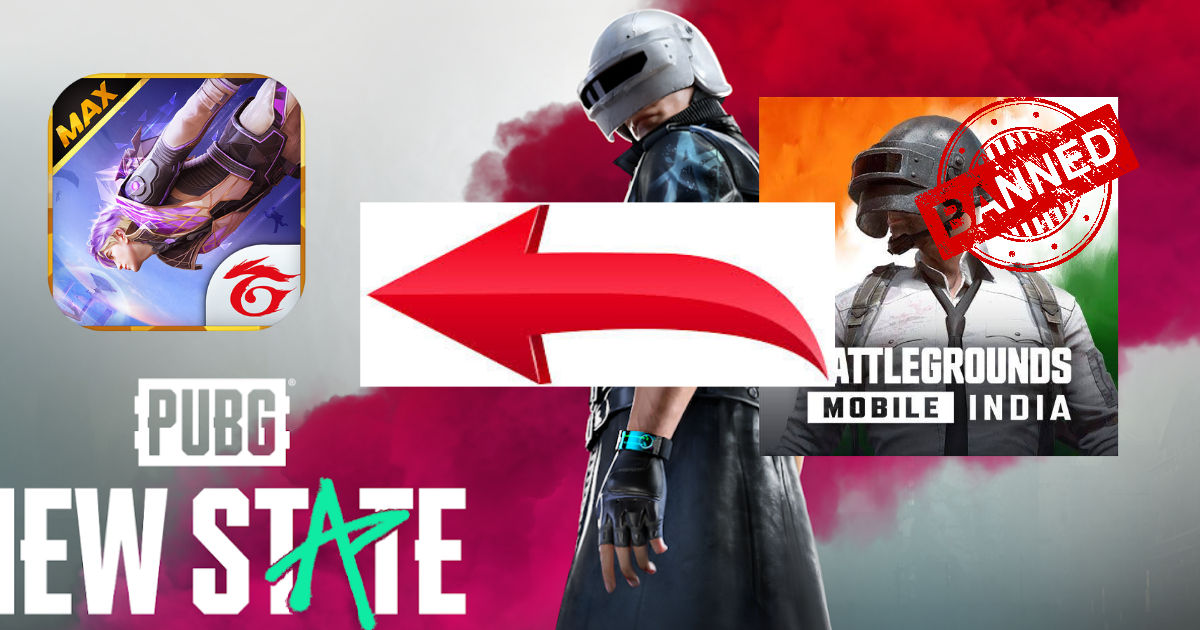 Indian Government recently banned the popular battle royale game, BGMI under Section 69A of the IT Act and the game is reportedly sharing Indian users' data with Chinese-origin servers. The game got delisted from the Google Play Store and Apple App Store on 28 July abruptly and several media reports confirmed that the game was banned under the same provisional law that was used to block PUBG Mobile, the predecessor of BGMI.
The unexpected ban of BGMI has sent tremors in the Indian Gaming Community as the game is the top esports title in the country and has even been broadcast on TV recently. BGMI was released by Krafton Inc. and it complied with all the Indian Laws that were addressed during the ban of PUBG Mobile. The recent ban on BGMI has raised concerns regarding the future of e-Sports in India. Due to a suspected privacy violation the game was excluded from both virtual storefronts. Because of the ban, numerous streamers and pro players have shifted to other popular titles such as PUBG: New State, Apex Legends Mobile, and Free Fire MAX.
Will PUBG New State Mobile Take Over Indian Gaming Community After BGMI Ban?
Following the game's suspension from the App stores and the news of the game broke out, several streamers have mentioned that PUBG: New State is the future of Indian eSports. Everyone in the community has started to download PUBG: New State after Aman from S8UL had told that they would be playing New State Mobile from now on. Popular athletes from Team Soul, namely Goblin and Hector started streaming Krafton's futuristic BR title.
Milkar New State rank push kar dete hain chalo. https://t.co/Ja68CqlidP

— MortaL (@Mortal04907880) July 29, 2022
Several streamers and content creators from S8UL, especially Mortal and Aman have also started to grind inside the game and they were seen livestreaming this BR title. Few Esports tournament organizers have started to host Tier-1 scrims in which all the popular BGMI esports players like Mavi, Ultron, Scout, and Fierce have partaken. Apart from this, several BGMI fans have also started to shift to PUBG: New State following their favourite streamers and players in IGC.
The way big names posting about "PUBG New State" feels like BGMI is now permanently banned?

— Maxtern (@RealMaxtern) July 30, 2022
Following the ban of BGMI, New State Mobile is seen topping the top free games charts on the Apple App Store. The game has received a massive surge in terms of downloads from 29 July. Esports wala has already announced a tournament on this BGMI alternative title. Few have teased their tournaments which will be held in the coming days. This certainly raises the bars set on New State Mobile as a result of this growth.
Aaj new state ka pura setup karinge loco stream pe❤️

— SnaxGaming (@SnaxGamingg) July 30, 2022
Dynamo is said to be the most popular Battlegrounds Mobile YouTuber in India. He created custom rooms for Apex Legends Mobile users in order to increase the game's popularity among Indian gamers. In the same Livestream, he was also spotted streaming PUBG New State.
Had so much fun playing customs with ya'll. Will surely do some more custom rooms in future. #ApexLegends #apexlegendsmobile #apexmobile

— Dynamo Gaming (@Aadii_Sawant) August 1, 2022
After BGMI's ban, several YouTubers and LOCO streamers who used to stream the game have switched to Free Fire MAX. The game has gained popularity among gamers who switched from Free Fire after the BR title was blacklisted in February.
Also Read: Is Battlegrounds Mobile India (BGMI) Unban in the Cards? Here's a Look at the Possibilities
It has been several days since BGMI was removed from both the virtual storefronts. It is still unclear whether the game is actually banned or just got delisted from Google Play and App Store. All players can do is wait for an official announcement from Krafton or the Government.