Highlights
Following numerous rumours and heated anticipation, we finally have a date for BGMI's re-release to digital storefronts.
The in-game announcement confirms that the game is currently available to preload to existing Android users.
New players and iOS users can download and play the game from May 29 onwards.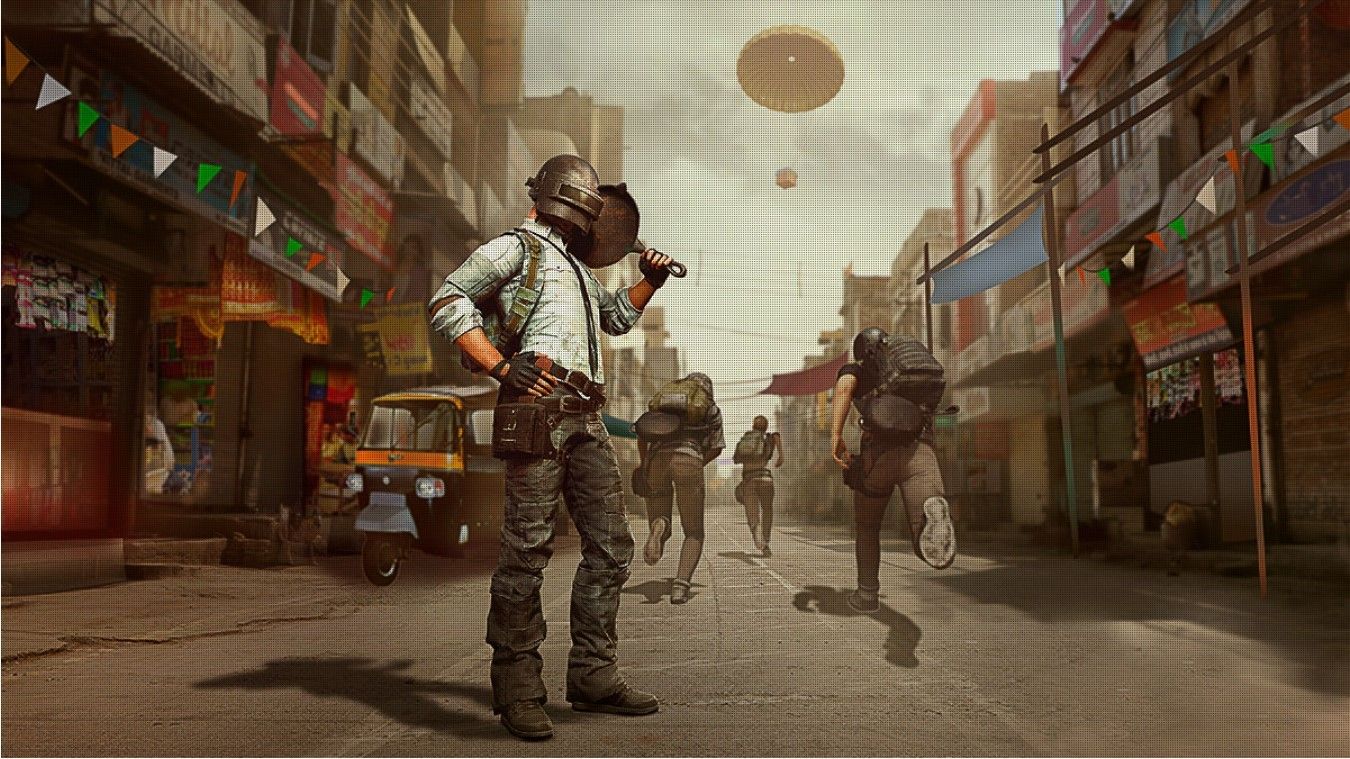 It's time to rejoice for the entire Indian gaming community as Krafton has finally unveiled the BGMI relaunch date. The game is making a grand return to Google Play Store and App Store after being banned from them for 10 months. The game is now available to preload on Google Play Store for existing Android users.
Battlegrounds Mobile India, popularly known as BGMI is an Indian-exclusive BR mobile game developed by Krafton and released on July 2, 2021. The game was a massive hit and made history by being the game whose esports tournament got televised for the first time in India.
Unfortunately, the Indian Government blocked the game from Play Store and App Store on July 28, 2022, under Section 69A of the IT Act. Since that day, several rumours had made rounds on the Internet speculating the game's relaunch date which fueled hopes for Indian gamers. On May 19, 2023, Krafton published a notice, stating that BGMI will be relaunched for a 3-month trial period following a 10-month dispute.
Also Read: BGMI Available to Download on Android Mobile, Krafton Confirms Servers Yet to Go Live So No Gameplay For Now
BGMI is Available to Preload on Play Store and Set to be Playable for All After IPL Finals

Following the relaunch announcement, the game's server went offline which made it unplayable. Earlier today, an announcement has been made in-game stating that BGMI will be available to preload starting today i.e., on May 27 for existing Android users on Google Play Store. You can see the announcement from the snippet below: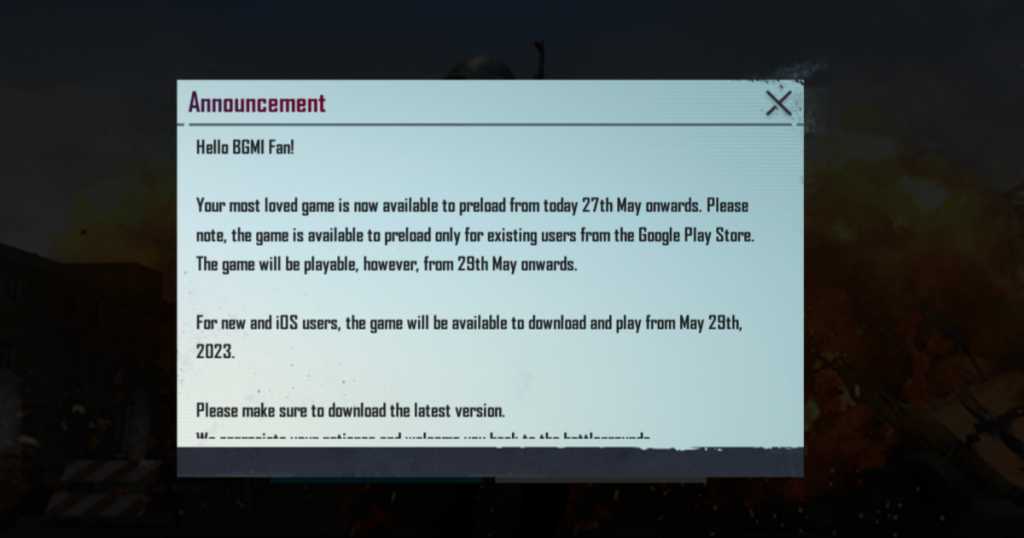 As per the announcement, the game is back in Google Play Store and available to download for those who had it installed earlier (before the ban). However, for iOS and new Android users, the game will be available to download from May 29 onwards. As mentioned in the announcement, BGMI will be playable for all users from 29 May onwards.
What New Things Is Krafton Bringing to BGMI?
According to a report on News18, Krafton has been asked to make several changes in order to get the green signal for BGMI unban. It was confirmed by Krafton that it has stated that many procedures have been put in place to guarantee compliance with all Indian regulations. Here are a few reported things that we may find new or changed when the game is launched:
OTP Authentication: For newbies, all players under the age of 18 must register with a parent or guardian. After receiving an OTP to the registered person's phone number, the youngster will be able to play the game.

Breaktime Reminders: Players will be notified with frequent breaktime reminders.
Gameplay Limits: A rigorous playtime is implemented to ensure that individuals under the age of 18 do not play for more than 3 hours each day.
Daily Spend Limits: A daily purchase restriction of Rs 7000 in-game that prevents players from overpaying and over-gaming.
No Blood: Decreased violence, nudity, and bloodshed, and set restrictions to keep the language in control.
Also Read: From PUBG Mobile to BGMI Ban to BGMI Re-release: Here Is the Timeline of Krafton's Battle Royal Game