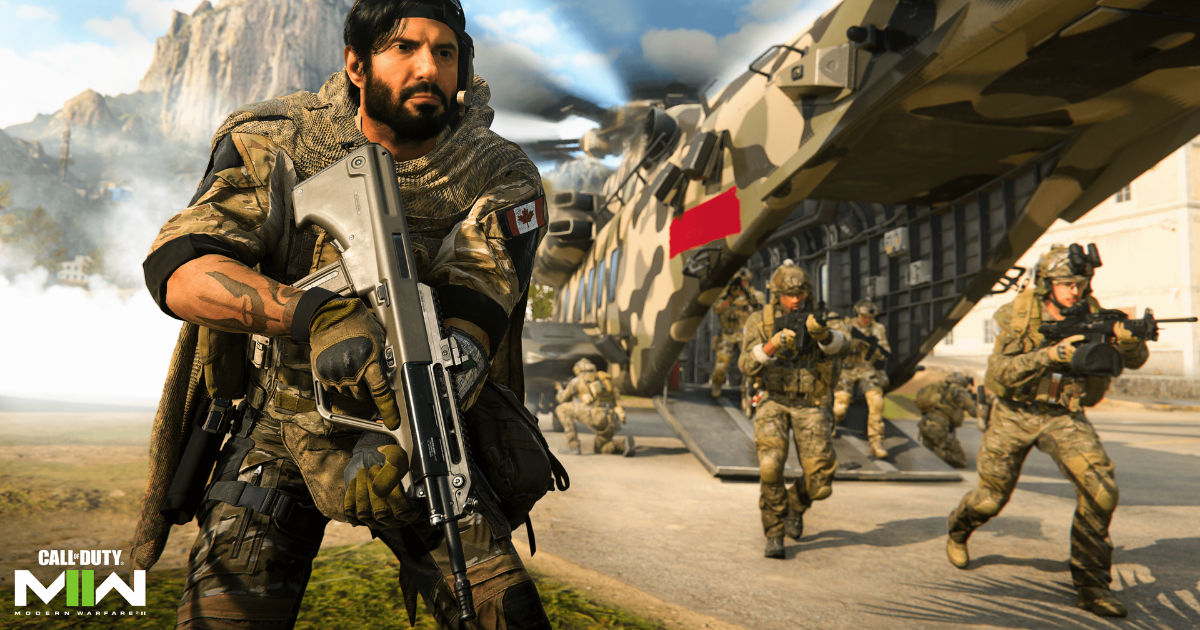 Call of Duty Modern Warfare II has been out for barely a week now and PlayStation has just confirmed what an incredibly successful launch it has been so far. According to the platform holder, the game is now the biggest PlayStation Store launch ever for a Call of Duty Game, this includes both preorders and day-one sales.
This is positively great news for both Infinity Ward and Activision as it only further solidifies the franchise's mainstream presence. It also reaffirms the belief that Call of Duty remains one of the best-selling game franchises in the world and a precious commodity for any platform it is on.
COD Modern Warfare II (2022) is a follow-up to Modern Warfare (2019), which was a complete reboot of the franchise. The sequel sees Task Force 141 pursuing both the Cartel and a terrorist organization across a number of locations across the globe.
Also Read: Call of Duty Modern Warfare II Campaign Review: The Ghost of the Series' Past
Call of Duty Modern Warfare II On Track to Become One of the Most Successful Titles in the Series
Congratulations to @InfinityWard and @Activision on the biggest PlayStation Store launch EVER for a Call of Duty game (including preorders and day one sales).

Call of Duty: Modern Warfare II is now available for PS4 and PS5! pic.twitter.com/CU9GG853DI

— PlayStation (@PlayStation) October 31, 2022
According to Statista, Call of Duty Black Ops (2010) remains the most successful release in the series with 30.99 million shipped, just ahead of COD Modern Warfare 3 (2011) at 30.97 million units. PushSquare reports that Modern Warfare II's physical sales for the PS5 have commanded 53 per cent of the launch weekend total sales in the UK, while PS4's share was at 18 per cent – with Sony's consoles accounting for nearly three-quarters of the UK's physical sales.
A similar picture would probably apply to other markets around the world, which only illustrates just how instrumental the Call of Duty franchise is for the success of Sony and Xbox's consoles. PlayStation has been arguing against the proposed Xbox-Activision acquisition, claiming that if franchises like COD were tied down exclusively to Xbox, it would hurt the industry at large.
Xbox boss Phil Spencer's comments in the press have been largely positive when speaking of the franchise and its existence on Sony's consoles. In a recent interview, Spencer assured that "as long as there is a PlayStation to ship to", Xbox will continue to ship Call of Duty games to it.
This is quite interesting as SIE CEO Jim Ryan, about a month ago, raised concerns regarding COD on PlayStation and that their current deal with Activision will expire in 3 years. In an interview with GamesIndustry.biz, PlayStation CEO Jim Ryan deemed the Microsoft offer to PlayStation "inadequate on many levels". This was in reference to a deal that kept COD on PlayStation for 3 years beyond the current agreement between Sony and Activision.
Regulatory bodies across the world have been scrutinizing the Xbox-Activision deal for a few weeks now and it will be interesting to see when and if the deal finally goes through and what would happen to COD on other consoles.