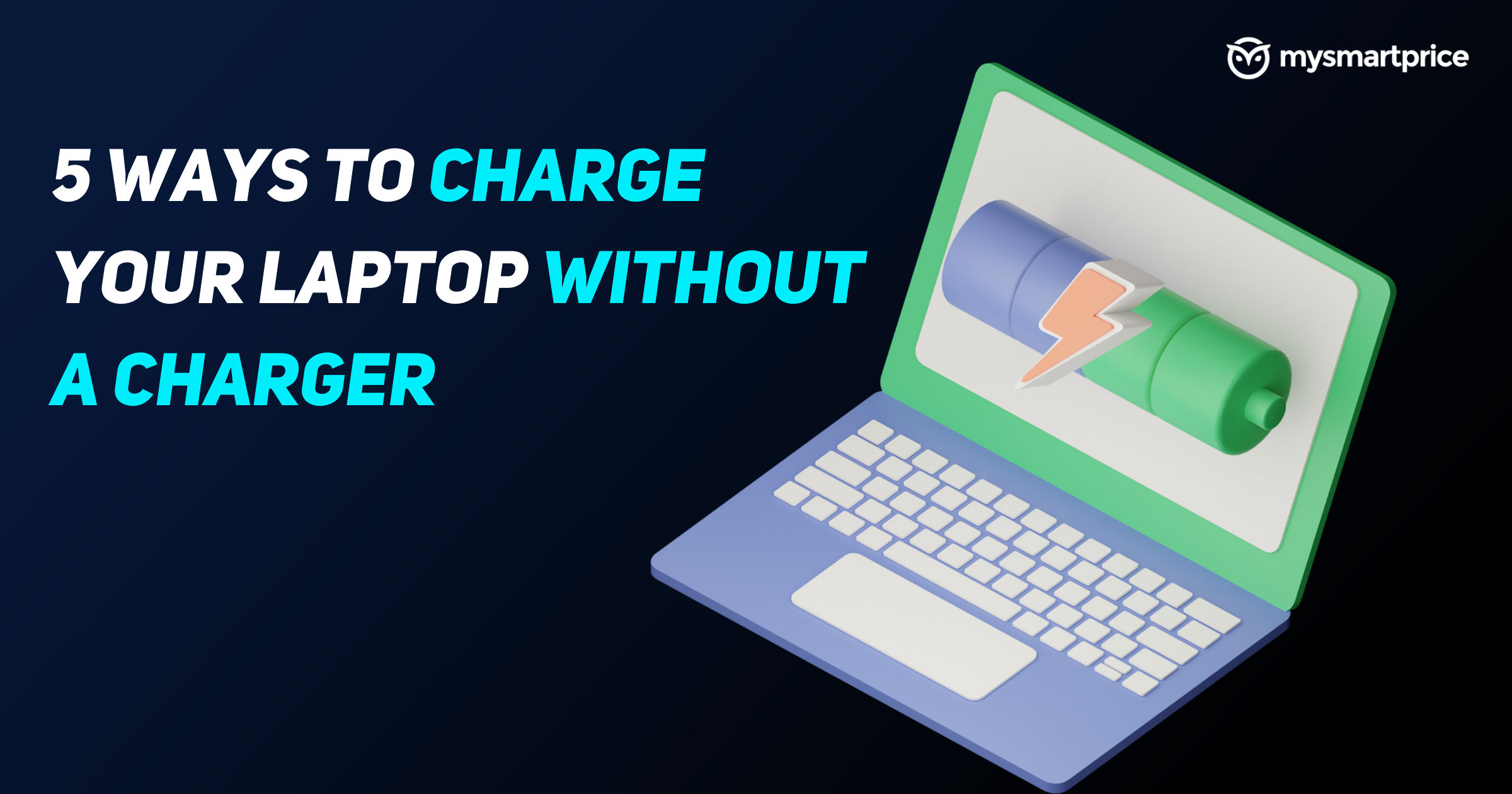 Laptops have become an integral part of our lives over the past couple of years, especially for those who are working remotely or from their home. Like any electronic product, at timers, Laptops might run into trouble where your laptop might stop charging. You won't be able to charge your laptop as it might have been damaged internally or you might have lost it somewhere and can't find it. In this scenario, there are a few methods that we can use to charge the laptop without actually using the charger that the laptop came with. 
While we are recommending a few methods to charge laptops without your actual laptop charger, we highly recommend you to use the following methodologies only as a temporary solution as not all these methods are recommended by laptop manufacturers. The following methods will come in handy when you have ordered a replacement first laptop charger from an online portal or your company has dispatched a charger replacement for you. With that said, let's take a look at the best possible ways to charge your laptop without a charger. 
Also Read: How to Disable Keyboard in Windows 11 Laptop and Apple MacBook, and Re-Enable It
 5 Ways to Charge Your Laptop Without a Charger
Using a Power Bank
Most modern-day laptops now come with a Type-C port. While some laptops come with Type-C charging ports, some of them still come with an AC barrel charging port, but they do support Type-C charging as they come with one or two Type-C ports. In case you have a laptop with a Type-C port and you do not have a laptop charger to charge your machine, you can use a power bank to charge your laptop.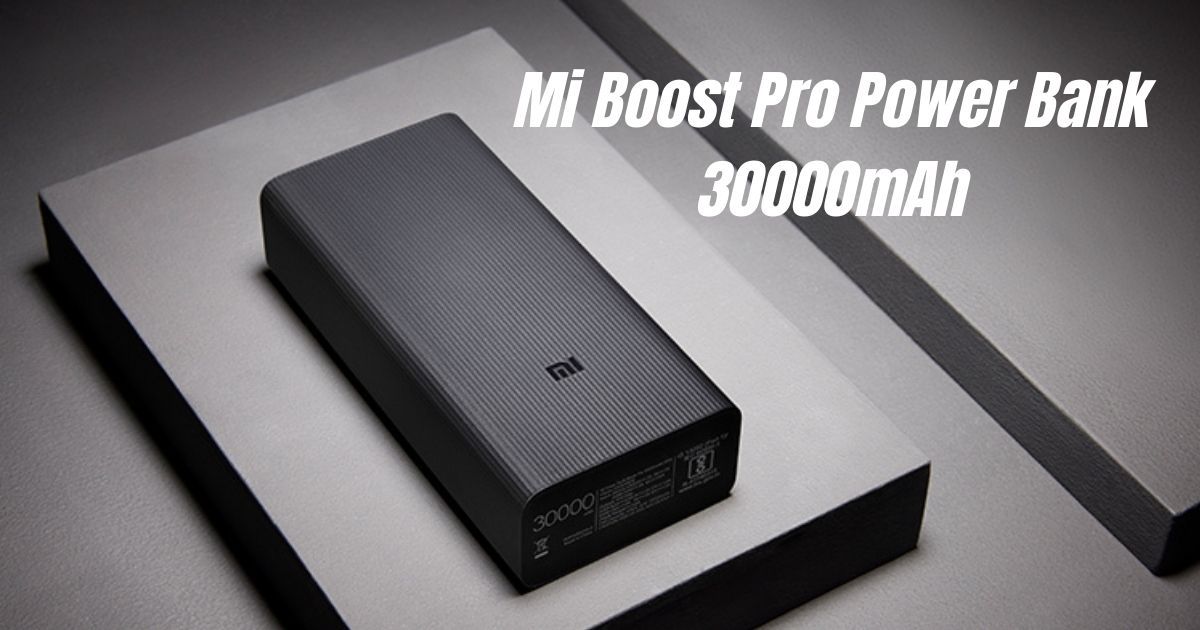 Since most laptops support charging from 8 volts to 12 volts, if the power bank you have comes with the same or even more power, you can use the power bank to charge the laptop. For instance, we used the Mi Power Bank Boost Pro 30000mAh to charge the Asus VivoBook Pro 14 OLED and it did charge the laptop. However, don't expect fast charging out of this power bank. As said earlier, this can be a temporary solution until you get the original charger. 
Also Read: Best Power Banks Under 1500
Using Universal Power Adapter
Laptops chargers come in different shapes and sizes. If you have more than one laptop for personal use or you have multiple laptops in your home belonging to different members of the family, a Universal Power Adapter will come in handy for sure. This might be the best solution in case you don't have a Type-C port or a power bank that's capable of charging laptops. This could also be an alternative for those laptop chargers which aren't available in the market right now or are currently out of stock. You can get a Universal Laptop Adapter as an alternative to your laptop or you can purchase it when you lose your laptop charger.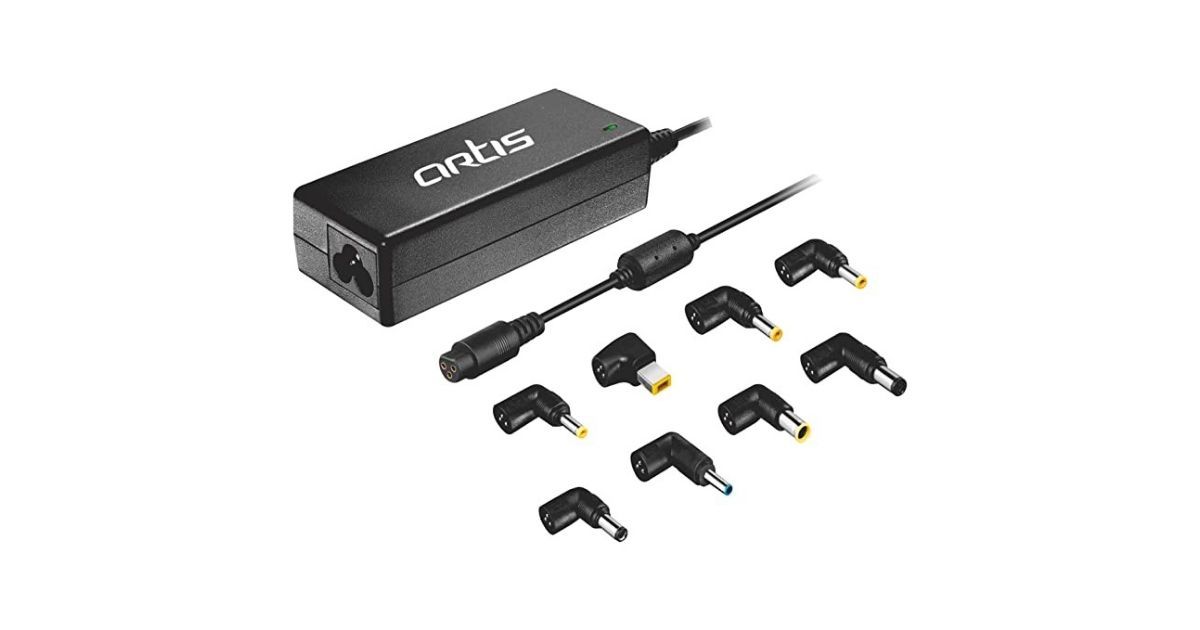 For instance, Artis 65Watt Universal Laptop Adapter, which is currently available on Amazon for Rs 999 comes with 8 interchangeable connector pins and the package also includes the power cord. This universal charger is compatible with laptops like Dell, HP, Lenovo, Asus, Acer, Samsung, Compaq, IBM, and Toshiba. This particular charger comes with 65W universal output, regulates output voltage automatically, and it also comes with a short circuit and overload protection. Lastly, you also get 3 years of warranty. This was just one product, but you can find several products, which do the same job on both online as well as offline markets. 
Car AC Adapter
This is a very emergency solution in case you are on the go and your laptop comes with a Type-C port charging support. You can get a simple and handy USB car charger, which comes with a USB Type-A to USB Type-C port and use the same to charge your laptop on the move. In some cases, you won't even need to buy a USB car charger, as most cars nowadays come with a USB port. 
Also Read: List of best intel Core i5 laptops in India
Using A Smartphone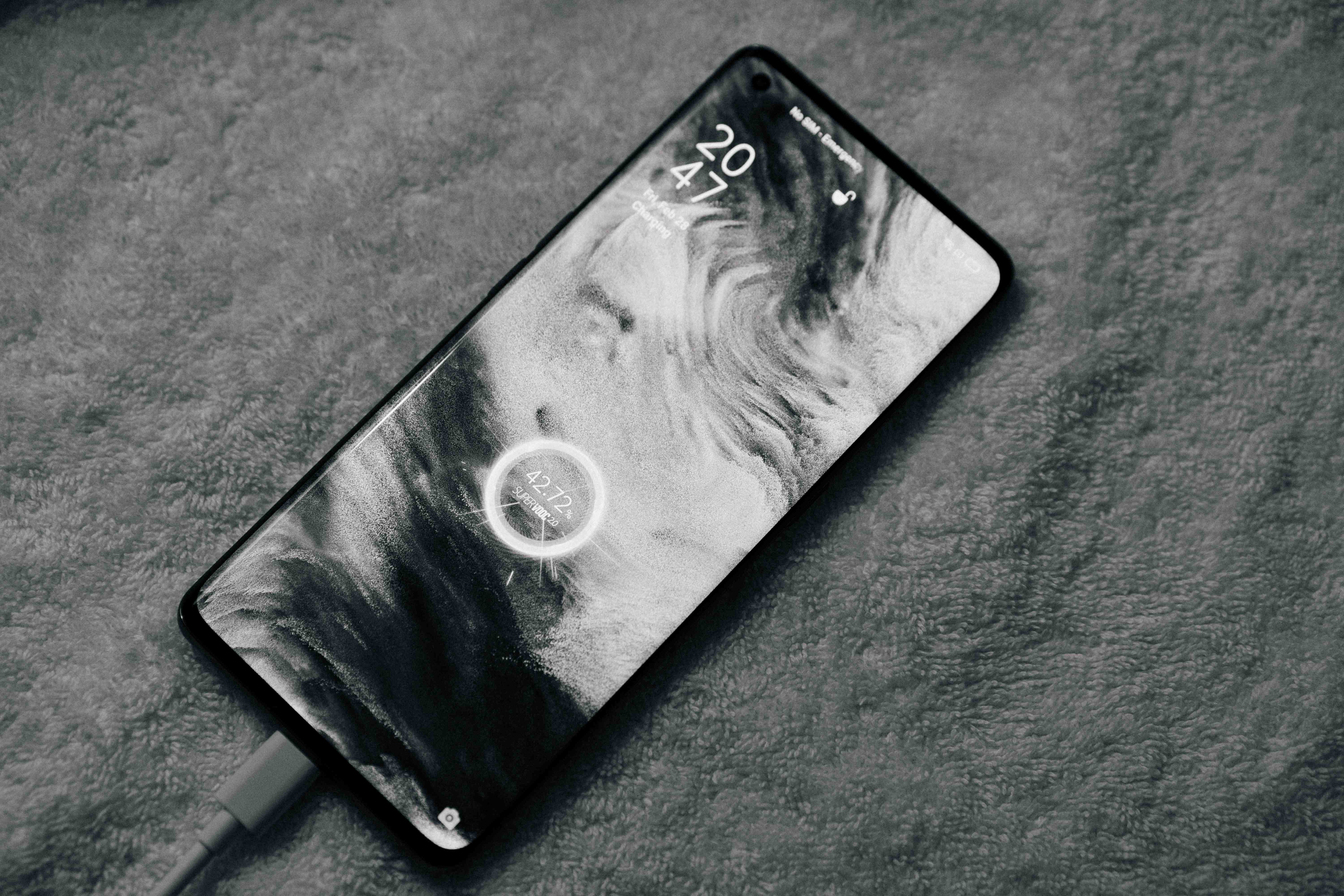 Lastly, for extreme emergencies, you can use your phone as a power bank to charge your device given that your phone supports reverse wired charging. For this, you will need a Type-C to Type-C cable and connect one end to the phone and the other end to the laptop. This method won't charge your laptop faster but can come in handy during extreme emergencies, but note that your phone's battery will drain faster. 
Using Phone's Charger
Again, this method is applicable for laptops that come with Type-C fast charging solutions. Since most smartphones, in the mid-range and flagship segment, these days come with super-fast charging speeds, anywhere between 30W to 120W, we can make use of the phone's charger to charge laptops as well.

For instance, the Realme Book Slim in India comes with 65W fast charging supports and it uses a Type-C interface for charging as well. The laptop also comes with two Type-C ports. In case the laptop's charger goes missing, you can use any other chargers from Realme, OnePlus, and Oppo phones that come with a 65W TypeC charger. In case you do not have a 65W fast charging brick, you can also use an 18W, 30W or 50W charger, but the charging speed will get impacted and the laptop will take longer to completely charge. 
Also Read: Fast Charging Mobile Price List
Conclusion
To recap, we listed the five best solutions to charge the laptop when you misplace the original charge or damage it. The first solution we recommended is by using a power bank, which is one of the easiest and also convenient methods. Next, we can also use a universal power adapter, which comes with interchangeable connector pins that support multiple brands. The third and fourth method is by using a car AC adapter and phone's reverse charging capabilities respectively and the last option is to use the phone's fast charging adapter and cable to charge the laptop. 
Again, some of these methods are best in emergencies or for a temporary purpose only. We recommend you get the first party laptop charger for safety and quality purposes.