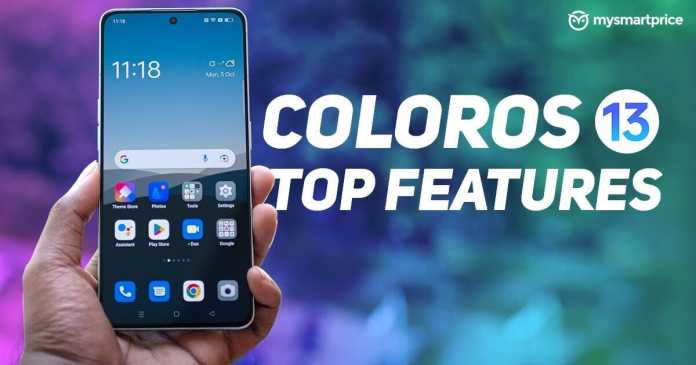 ColorOS has seen its share of hits and misses and has a fan following of its own. A bunch of elements felt all over the place, which made it a bit chaotic for my liking. Of course, bloatware is a topic for another day, but the UI experience was not something I personally enjoyed for some time until I had to get used to it. With Android 12, ColorOS 12 brought in some minimal but perceptible changes both on the visual and functionality front. While it remained consistent with its previous iterations, the minor changes in the font and settings pages did give it a fresh look.
OPPO seems to be up and ready now with ColorOS 13, which brings along some very interesting updates with the Aquamorphic design approach, a bunch of new settings for the Always-On Display, and a few other tweaks here and there. This update consists of some changes that might make me like ColorOS after all. It's still in beta, and I've installed it on the OPPO Reno 8 Pro (review) to give you a quick tour. Here are some of the top features on ColorOS 13 that are worth checking out.
ColorOS 13 Launch Cycle and How To Install
As of September 2022, ColorOS 13 will only be available on the latest offering in the Reno series, the OPPO Reno 8 Pro. Moving forward into October, the software will be accessible to devices such as the Reno8 5G (review), Reno7 Pro 5G, and more. We have a dedicated tracker for the launch of ColorOS 13 on our website, and you might want to check that out to see if your device makes the cut. If you are rocking the OPPO Reno 8 Pro, head over to Settings > About device > ColorOS Update. Now, click on the hamburger menu on the top right. The drop-down menu will have two options: Auto update and Beta program.
Click on the latter and follow the on-screen instructions to get yourself rolled into the program. It usually takes less than a day for the update to arrive. Keep checking the settings to see if your device has received the update. We do not recommend installing the beta version of ColorOS 13 on your primary device, as there are chances this build will be unstable.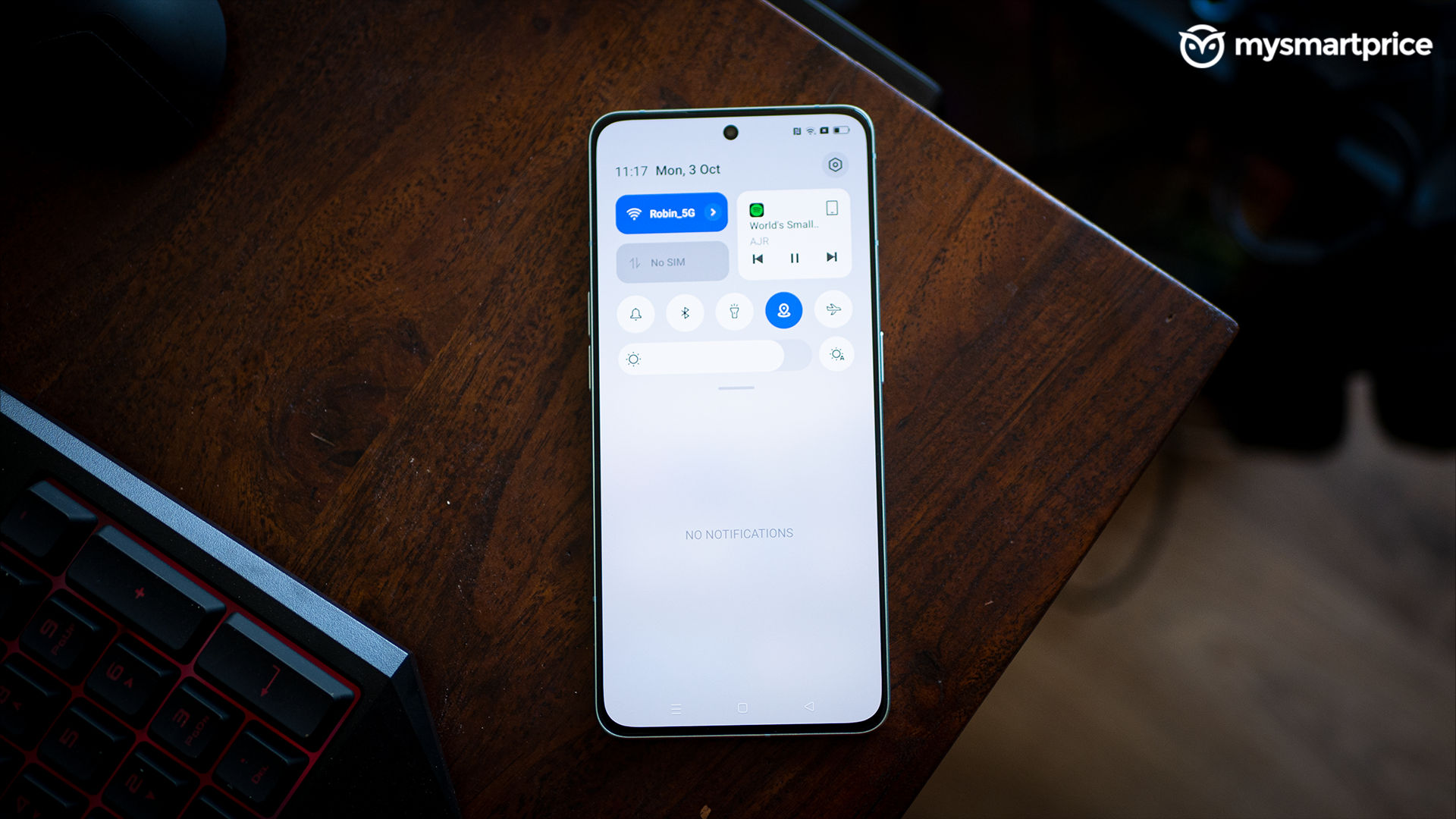 ColorOS 13: Aquamorphic Design Approach Is the Highlight
A slight visual overhaul for ColorOS 13 with a new approach can be seen in the name of Aquamorphic design. As the name suggests, it has something to do with 'water', also known as 'aqua'. This hints at the fluidity of the UI and revamped icons. After last year's green accents in the control centre and notification bar, ColorOS 13 follows a blue shade throughout. The notification bar also looks more concise, with media and network settings showcased on priority. If you wish to change the audio output device, it can be done with just a couple of taps. This was quite useful for me as I kept switching between a speaker and headphones. We can see the same feature on vanilla Android 13. The animation while pulling down the control centre is also smooth.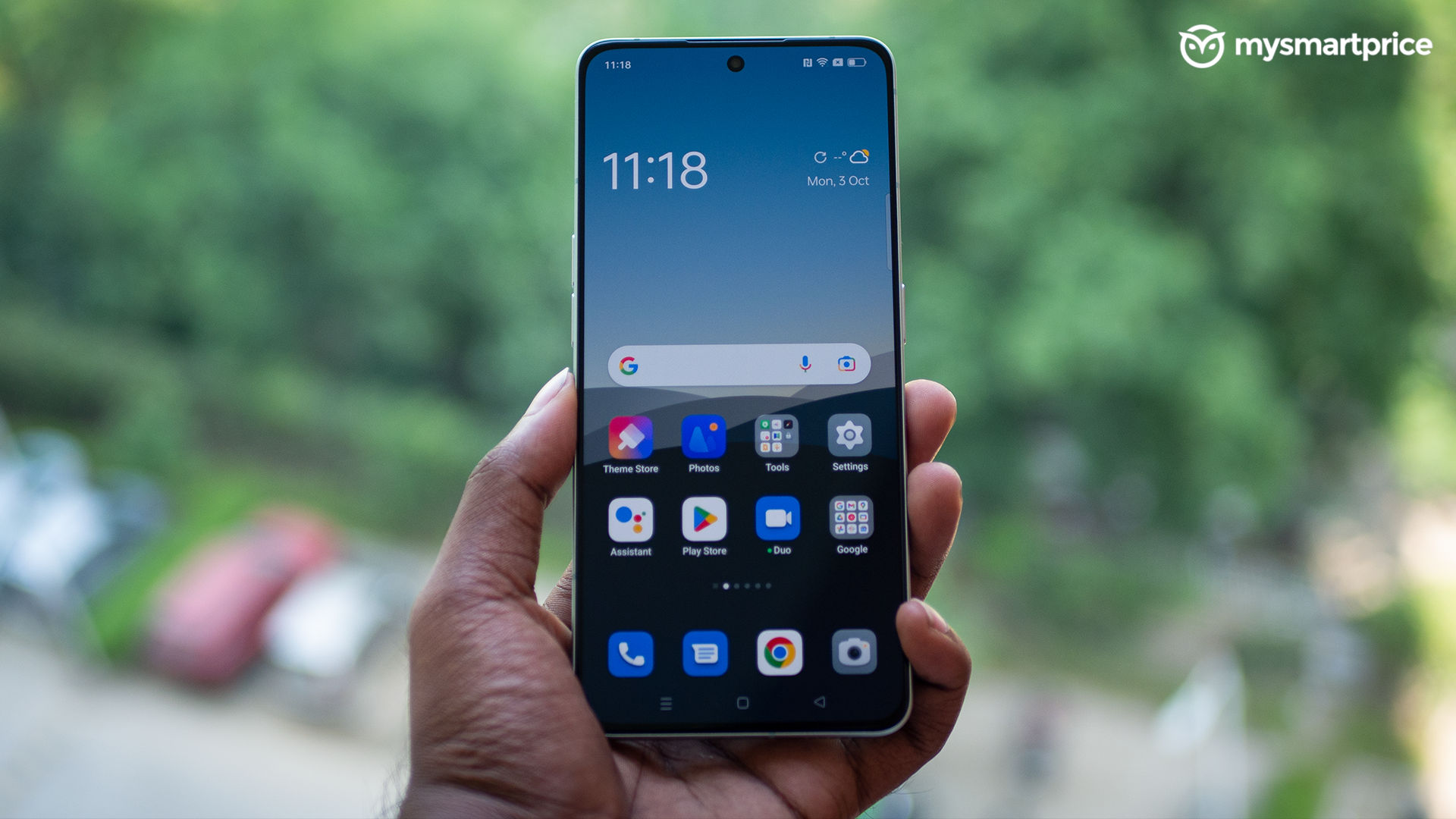 It also incorporates a new setting tab that lets you see the 'active apps' from the notification shade itself. Besides these, ColorOS 13 also introduces a new feature called Shadow-Reflective Clock. The new clock app is said to simulate the orientation of the sun and moon using a drop shadow on the clock icon, which I found to be pretty cool — but has no practical value. Finally, the system font also sees an update, and I found it to be more legible compared to its previous iterations.
ColorOS 13: Familiar Large Folders and Shelf
ColorOS 13 seems to be taking a page from the iOS' book with the integration of large folders. Holding down on a folder icon will allow you to enlarge it, similar to the battery widget on iOS. My only gripe with this feature is that it kicks out surrounding apps to a different location, and after shrinking down the folder, those apps do not return to their original place. But there's also some practicality to this, if the folder holds in place multiple apps, you can just swipe from the outside of the folder. There's no need for extra touches.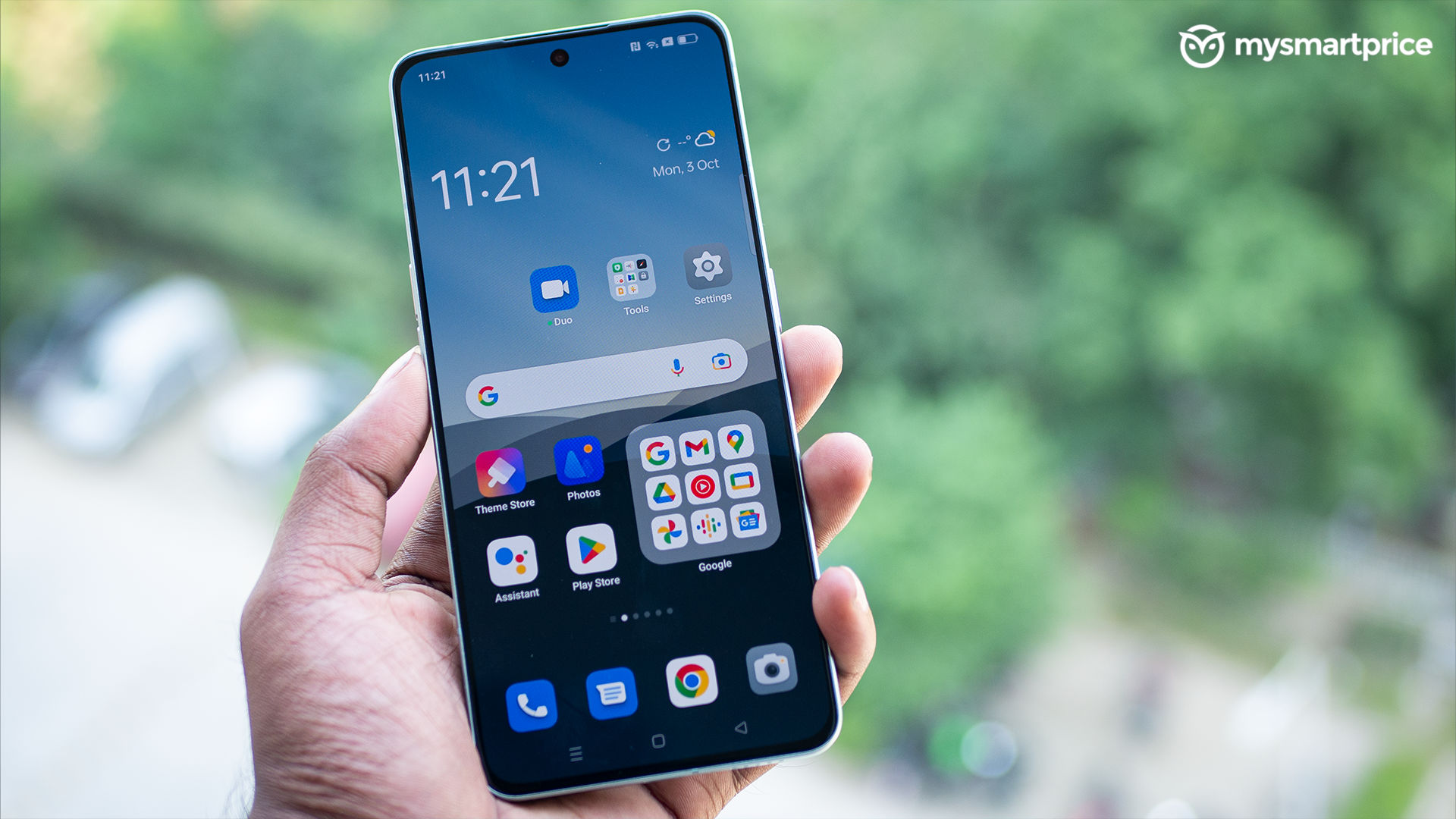 These are simple quality-of-life upgrades but make a massive difference in the long run. Another nifty feature in ColorOS 13 is "Shelf". It's basically a hub where all the widgets sit and chill. It also has Global Search, which, as the name suggests, allows you to search for apps and topics on the internet without having to head over to the Google search bar.
ColorOS 13: Always-On Display Supremacy
The ColorOS 13 update brings along some interesting additions to the Always-On display. Foodies will be very happy to know that a new feature in the latest update brings live updates to check your order — limited to Zomato and Swiggy in India, as of now. This is a very useful feature as you don't have to keep unlocking the phone to check where your Chicken Biryani has reached. Along with this, the AOD also gives you music controls right on the lock screen. This allows you to skip tracks or play/pause the music.
It also brings in Insight Always-On from OnePlus devices. It basically shows the time you spend on the device and also displays the number of times you have unlocked the device. Bitmoji Always-On Display is also a thing which lets you bring your animated character to life on the lock screen — just for gags.
ColorOS 13: Interesting Wallpapers and Widgets
ColorOS 13 also introduces a bunch of widgets. If you are someone like me who follows football matches, a widget shows you the score lines of the games going on, and I found this to be very useful. There's also a widget for step tracking, weather, and more. These widgets are consistent with the entire visual appeal of ColorOS 13. Besides this, Google Photos, Netflix, Spotify and PayTM also have some handy widgets.
As for wallpapers, ColorOS 13 has added a slew of live wallpapers that it calls "Blossom". Now, this is quite an interesting addition. The wallpaper visualises a growing plant which indicates the time you've spent on the phone. This, along with Insight Always-On Display, can help you reduce your screen time by dragging you into a guilt trip.
ColorOS 13: Auto Pixelate
Auto Pixelate is a very nifty feature which can be useful to many. It's essential for people who take a lot of screenshots and share them on social media. With this feature, you won't have to worry about blurring out sensitive information such as profile pictures, names, and messages. Instead, after taking a screenshot of the chat, you can head over to the edit section to pixelate unnecessary elements from the capture.
Auto Pixelate automatically detects sensitive information and blurs it out. Privacy-oriented features like this are more than welcome, and we hope more companies will adopt something similar to this.
These were some of the highlight features from the latest ColorOS 13 update. So which one are you the most excited about?
Thanks for reading till the end of this article. For more such informative and exclusive tech content, like our Facebook page