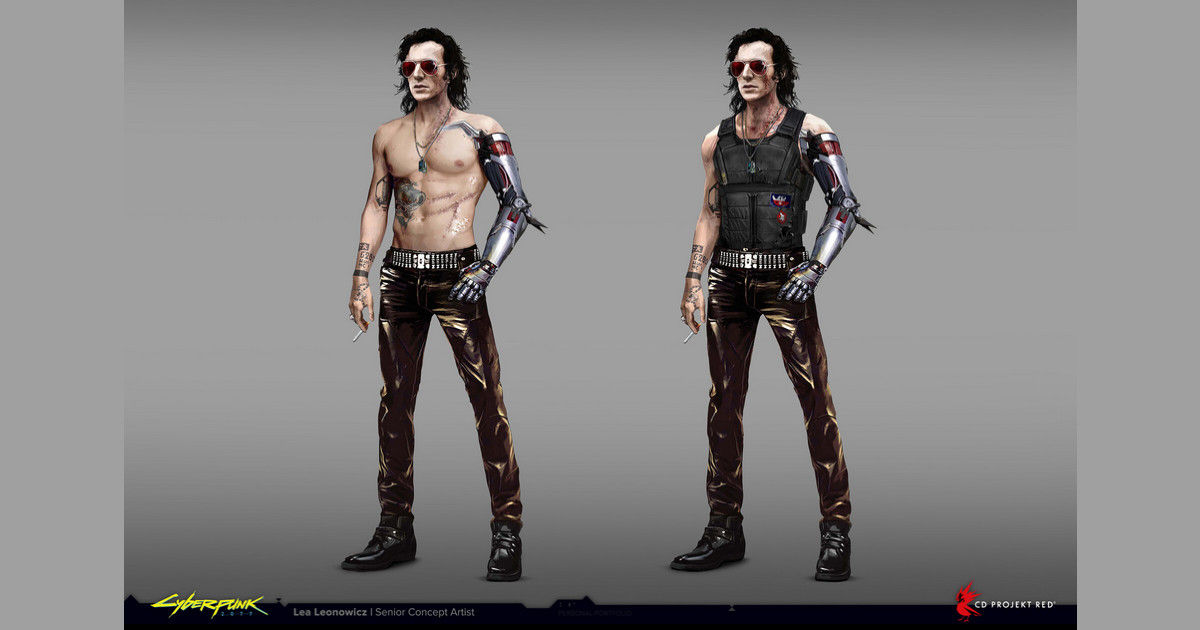 Bollywood cinema fans that have persistently followed the industry are no strangers to Bobby Deol, and we've all enjoyed his ravishing fight scenes in iconic movies like Soldier. However, switch over to the gaming world, and Deol hasn't exactly been a household name in the sphere. Earlier this week, CD Projekt Red concept artist Lea Leonowicz revealed some of her work on Internet forum 'artstation', where she showed off how the iconic Cyberpunk 2077 character Johnny Silverhand, who was eventually played by Keanu Reeves in the game, may have been supposed to look like. Based on this sketch, an internet user appears to have an intriguing analogy – the original concept sketch appears to more closely resemble Bobby Deol – not Reeves.
Silverhand and his Bollywood moment
All About Gaming posted on Facebook about this rather striking resemblance, and we simply can't un-validate the observation. Deol has been known to have played action movie and web series characters, and it is safe to say that had CD Projekt Red attempted to stick to the original character's facial make, they may have actually ended up finding Deol, a veteran actor in Indian cinema. Unfortunately, though, we cannot really confirm if CDPR did indeed go by their concept sketch when casting for the role, and if Deol was ever really in the running for Silverhand's role. However, Reeves appears to have done a fairly strong job of playing the nuke-happy character in the game, so we wouldn't quite hold any regrets for Deol not being signed up for the role instead.
The evolution of Johnny Silverhand
Resemblances aside, Leonowicz's gallery of early artwork that formed part of the development process of the much-discussed game shows how the character developed over time. There is also a pretty detailed concept sketch of how Silverhand's namesake prosthetic – the silver hand – came into being, suggesting a glimpse into the character's back story and showing how the character's arc was finally designed. What the artwork also reveals is that Silverhand was not designed with Reeves in mind – a confirmation that allows us to freely speculate about how our very own Deol would have looked like in this role.
Cyberpunk 2077 has had a very mixed run in the gaming space. After massive hype and numerous delays, the game was launched in December 2020. It immediately drew mire because of its myriad glitches, but many appreciated the dark undertone of the fictional open world that it has created. Despite all the ups of the game, CD Projekt Red faced plenty of flak for not being prepared enough with the overall game, therefore leading to innumerable glitches ruining the experience of it.