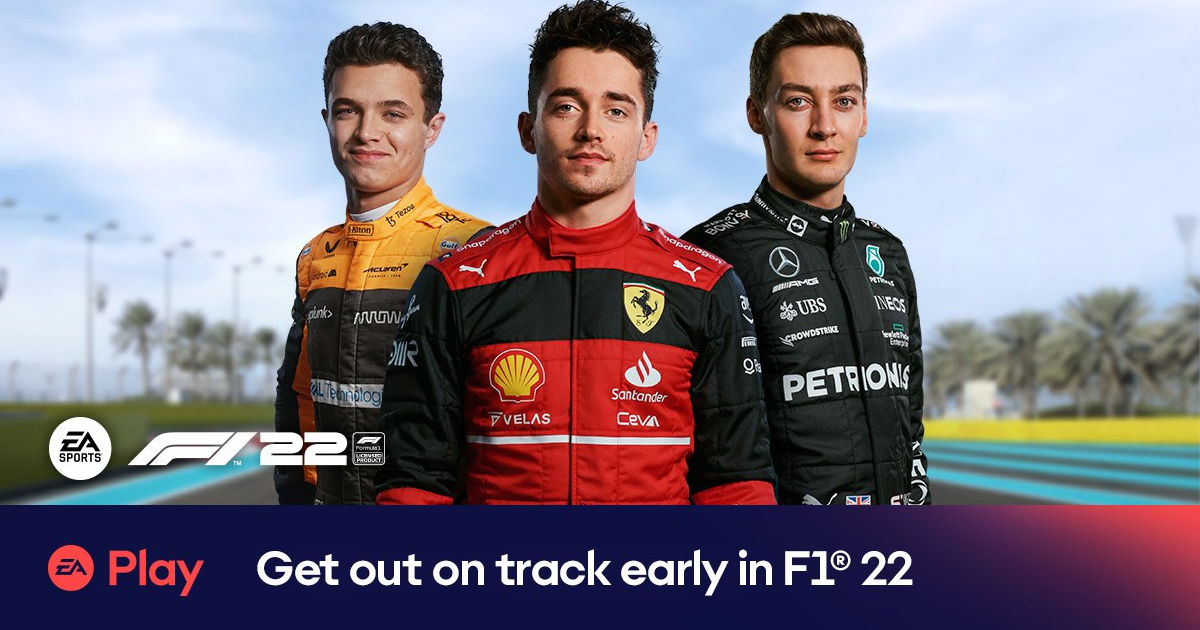 EA has just announced that EA Play members will have an early access trial for F1 22 for up to 10 full hours. The game is set for release on July 1, 2022, and EA Play members can jump into the game right now and try it out for a while.
In addition to the early access period, members will also get a 10% discount on the game should they want to purchase it afterwards. This means that Game Pass members will have access to the free trial as EA Play is part of the Game Pass on both console and PC.
F1 22 developer Codemasters was acquired by Electronic Arts (EA) in February 2021 in one of the most high-profile gaming acquisitions of the year. The series will now be published by EA, which is why the newest game in the series will offer early access to EA Play members.
Also Read: F1 22 to Feature Cross-Play, Brings Supercars but Does Away with the Story Mode
F1 22 Free Early Access Trial is Available Now
It's lights out and away we go!

The F1 22 early access trial is here! EA Play members can play up to 10 full hours and save 10% if they decide to buy the game! #F122 @Formula1Game #EAPlay pic.twitter.com/vyjVigjDML

— EA Play (@EAPlay) June 28, 2022
F1 22 is the latest offering from Codemasters and is one of the most highly-anticipated games of the year. One of the major reasons why the game has received all this hype is due to the regulation changes by the FIA that have drastically changed the design of Formula 1 cars.
As a result, the game will sport all-new designs that could positively affect gameplay. From all the early footage that made its way onto the internet – it appears that the new car designs will directly affect gameplay, making it a much more distinct experience for veteran F1 players.
The series has now become one of the most popular annual sports/racing franchises currently available and it will be interesting to see if the new game manages to live up to the series' standard. The game is scheduled for release on July 1, 2022, and will be available on PC, Xbox One, Xbox Series X/S, PlayStation 4, and PlayStation 5.