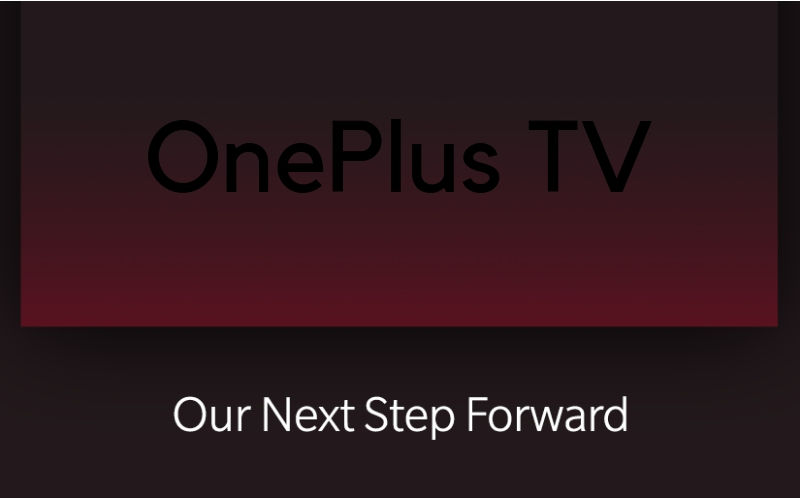 OnePlus is trying to get into the smart TV segment. This information was revealed by the company's co-founder and CEO Pete Lau in September of last year. He had announced that OnePlus will launch a smart TV sometime in 2019 to diversify and expand its product portfolio. Not much information about the TV was revealed since then. However, last week, we were the first ones to bring you information about possible screen size variants in which the company's TVs could be launched. We unearthed that information through Bluetooth SIG certification documents of OnePlus' upcoming TVs. Now, we have got hold of information related to the launch time frame of OnePlus' TVs.
According to our reliable sources, OnePlus is planning to launch a range of its smart TVs in the last week of September 2019, anywhere between the 25th and the 30th of the month. The exact date could be September 26, but plans can change and there's no official confirmation yet. We also managed to spot BIS certification of OnePlus TVs and supported documents show that the company is using panels from TPV Display Technologies Pvt. Ltd. for at least one of its TVs. While it doesn't look like TPV Display Technologies has an OLED panel but one of our sources mentions that OnePlus might launch an OLED TV as well.

The company's TVs could be launched in China, India, and the US, as revealed through Bluetooth SIG documents. OnePlus plans to launch its smart TV in at least four sizes: 43-inch, 55-inch, 65-inch, and 75-inch. The TV will offer Bluetooth 5.0 and "a unique Android TV experience." We can't be sure what a unique Android TV experience means, but it could be a combination of customized user interface and apps. Since Pete Lau had mentioned that his company's first TV will have the specs to match competing solutions, we expect it to have a 4K HDR screen, Android operating system, a premium design, and some AI enhancements to picture quality.
In India, the OnePlus TV will be launched through Amazon.in. Pete Lau had already mentioned that the current crop of smart TVs isn't really offering a well-integrated internet experience. OnePlus intends to offer not only premium design but also great picture quality and immersive audio. The company will also equip its TV with AI-powered voice assistant, but at this time, it isn't clear if it will be Google Assistant, Alexa, or an in-house solution. Pete Lau had already mentioned that OnePlus is trying to make the TV better than the competition in how it connects to a user's smartphone and display relevant information such as calendar entries and traffic information.